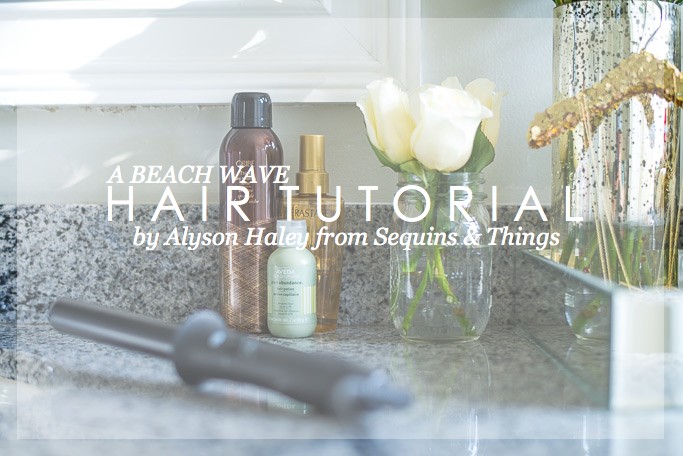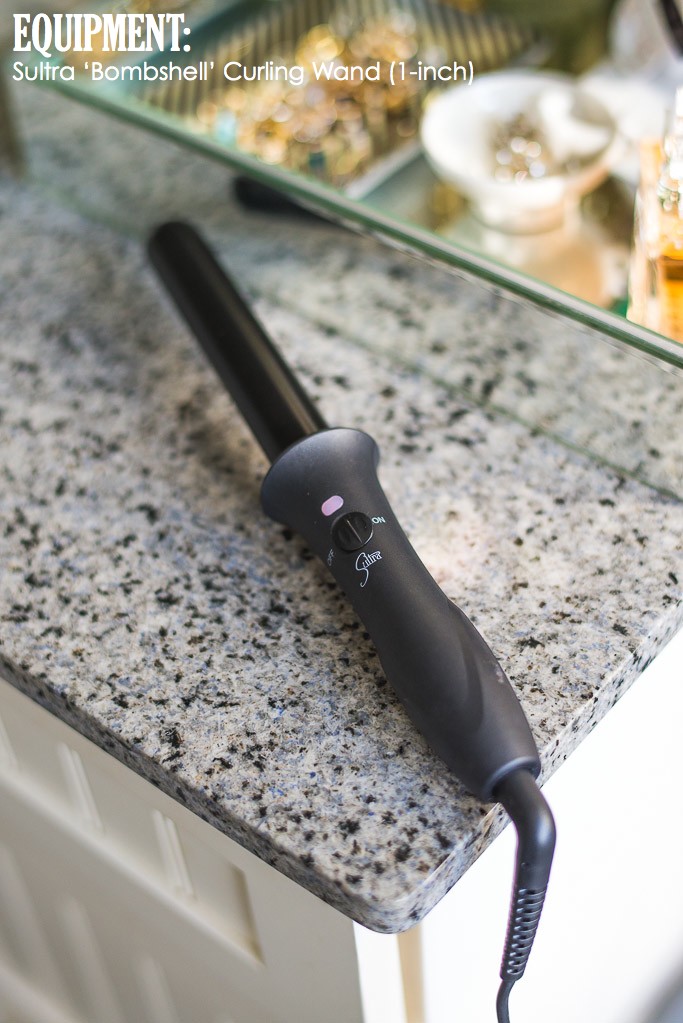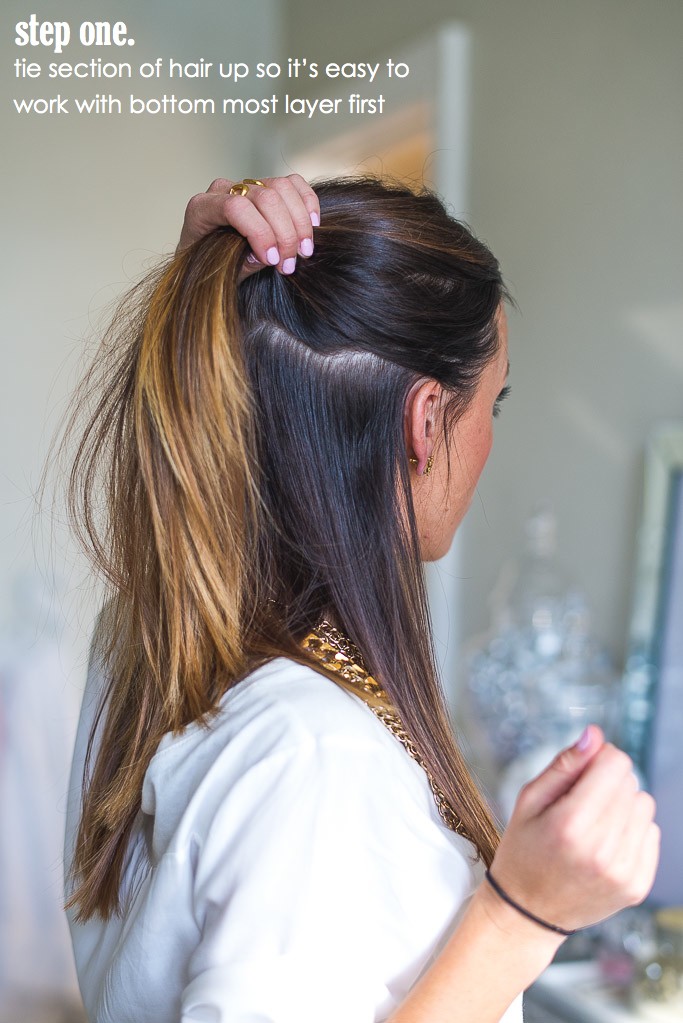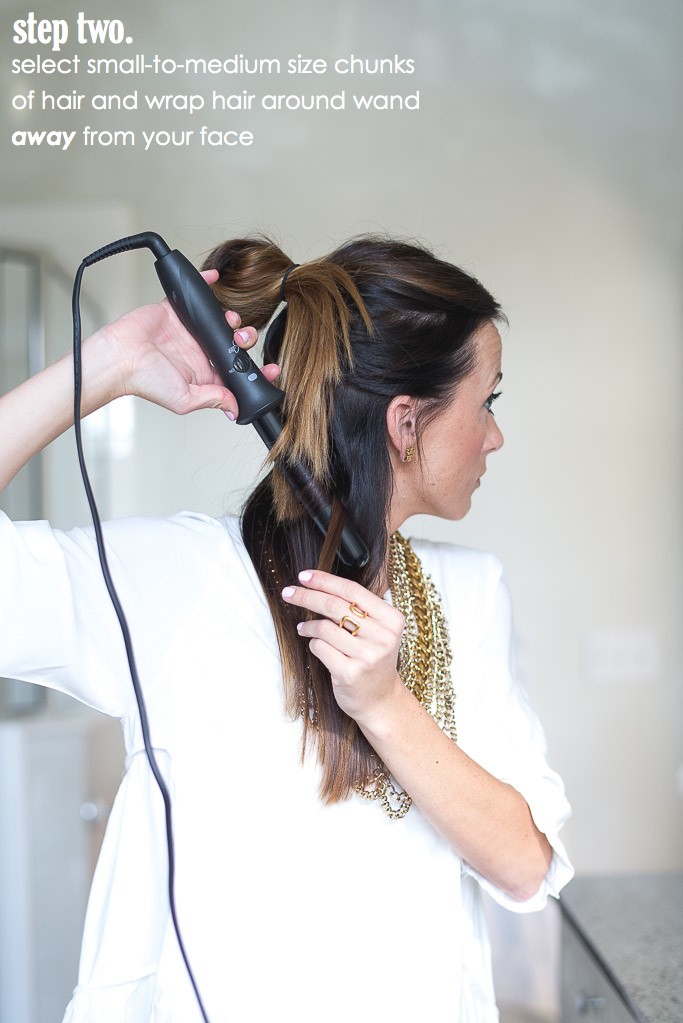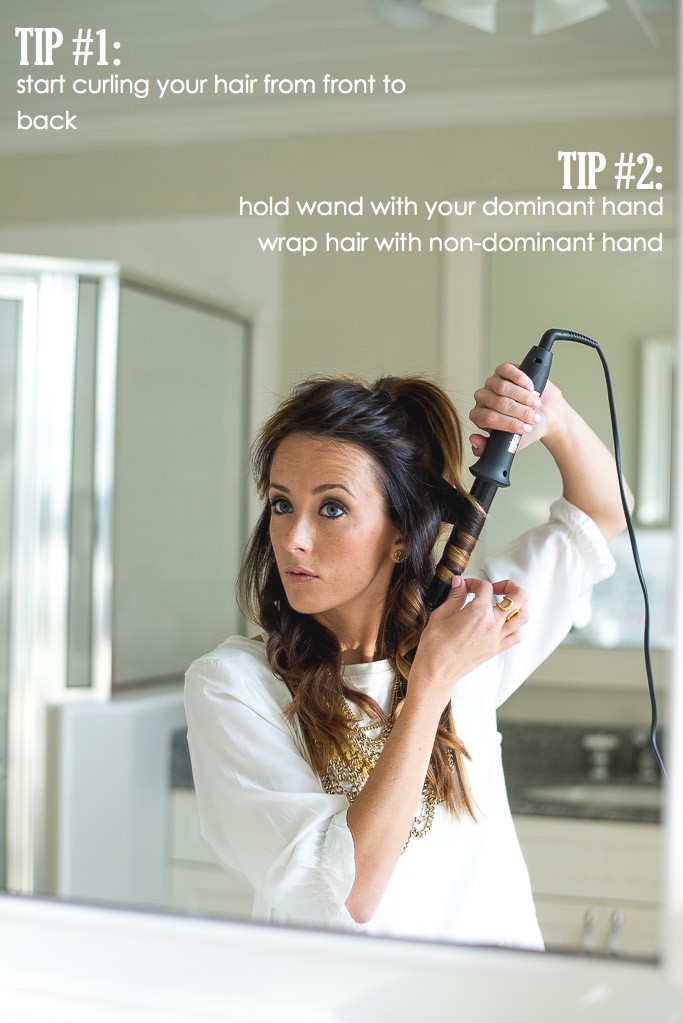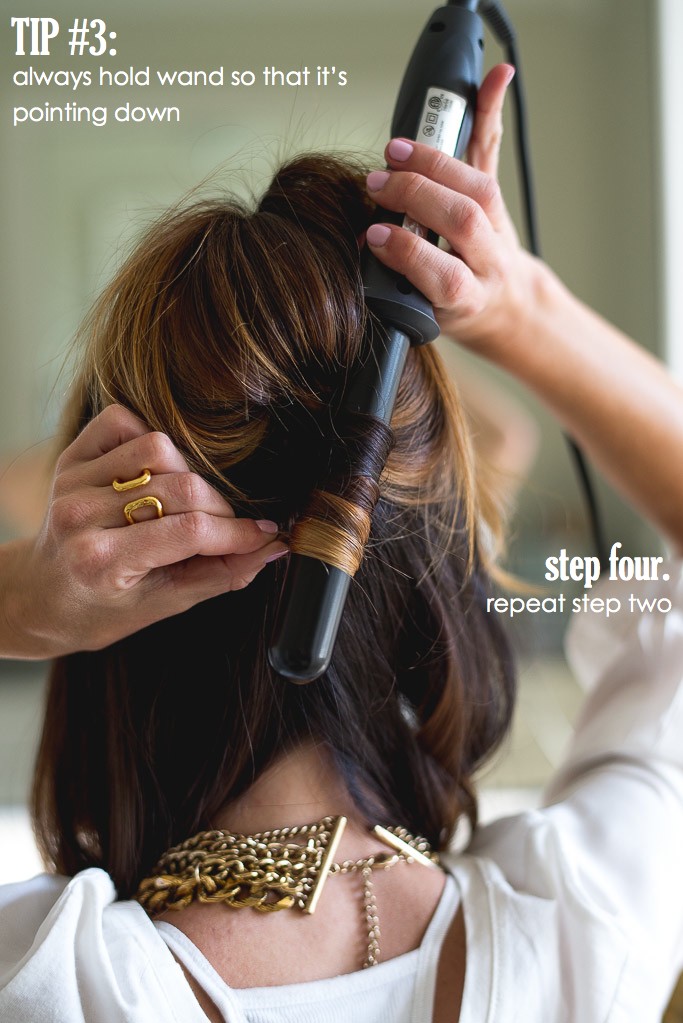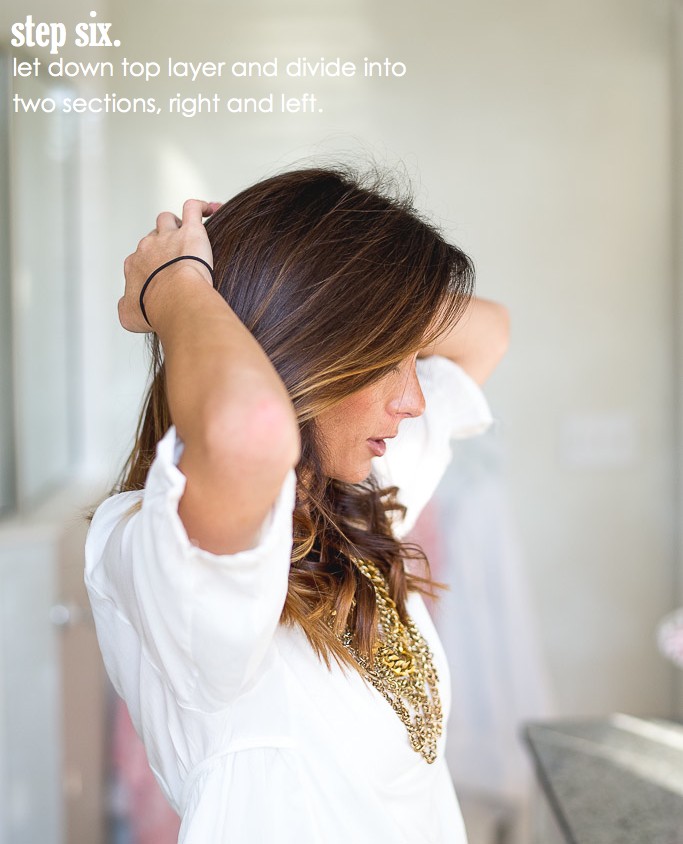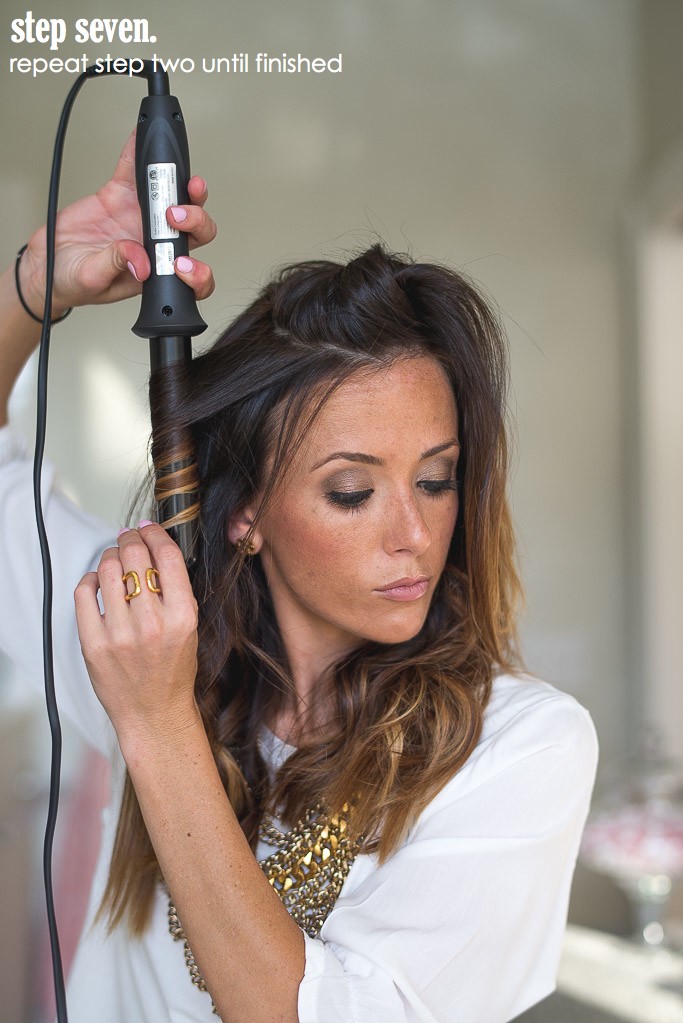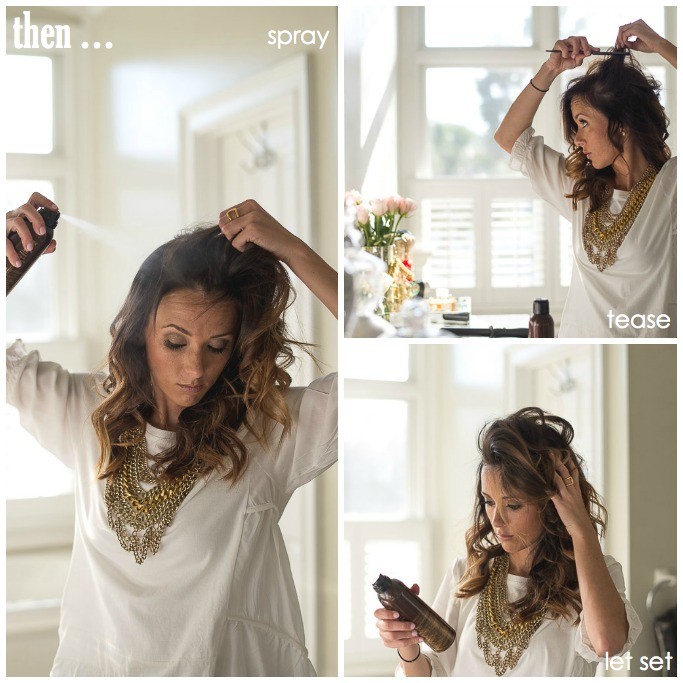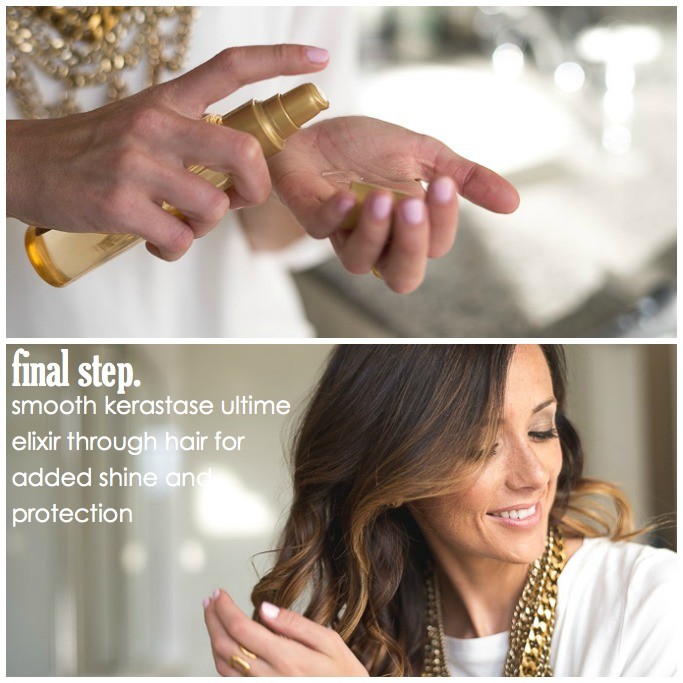 | SHOP THE POST |
All of my friends know my stance on hair maintenance: it matters. I firmly believe that it's a reflection of how well you take care of yourself. I am so excited to finally share with y'all how I style my hair on a daily basis! Wanna know the best thing about this hair style? It looks even better the next day! TIP: I recommend curling it the morning after washing it, and if you can wait even longer than that … even better. Your hair will hold a curl better if it has a little bit of natural oil in it instead of being squeaky clean!
One of the key items that you need to create the perfect curls is a good curling iron or wand. I used a curling iron for the longest time, just a cheap one from Target, but after years of use — it would take quite some time to achieve the look I was going for. My
best friend Ashley
turned me on to
the Sultra 'Bombshell' 1-inch curling wand
almost a year ago. I went back to visit her in January and April and, during both trips, never took my curling iron out of my bag. I decided I had to have it. It gets hot
so
quick making it so much easier to get through my morning routine and out the door! I highly,
highly
recommend it!
Worth mentioning
: I used to use a 1-1/4 inch barrel curling iron, but found that
using the 1-inch barrel creates a tighter curl initially and allows for my hair to fall just a little bit to the perfect curl
after being out in the humid summer heat. With the bigger barrel, I feel like my curls fell almost completely out.
I hope you've enjoyed today's post and if you have any specific questions about any of the products I used or how to do something, please feel free to comment below and I will get back to you as soon as I can! Have a great day, y'all!
QUESTIONS ANSWERED | Some of y'all had some questions after yesterday's post. I use Aveda Color Conserve Shampoo & Color Conserve Conditioner because my hair is color treated. To blow dry my hair, I use a Conair Infiniti Pro Dryer, but am honestly not very happy with it. It does it's job, just not fast enough. I'd eventually love to own a T3 & Living Proof 'Featherweight' Hair Dryer because I've heard great things but, all in good time! Also, just know you're hair will be bigger at first but it will settle after about 20-30 minutes … which is when I personally love it the most! Hope this helps! Let me know if there are any more questions!
With love and sequins,
Haley
"She dances to the songs in her head, speaks with the rhythm of her heart, and loves from the depths of her soul." Dean Jackson
PHOTO CREDIT | Miguel Emmanuelli Photography