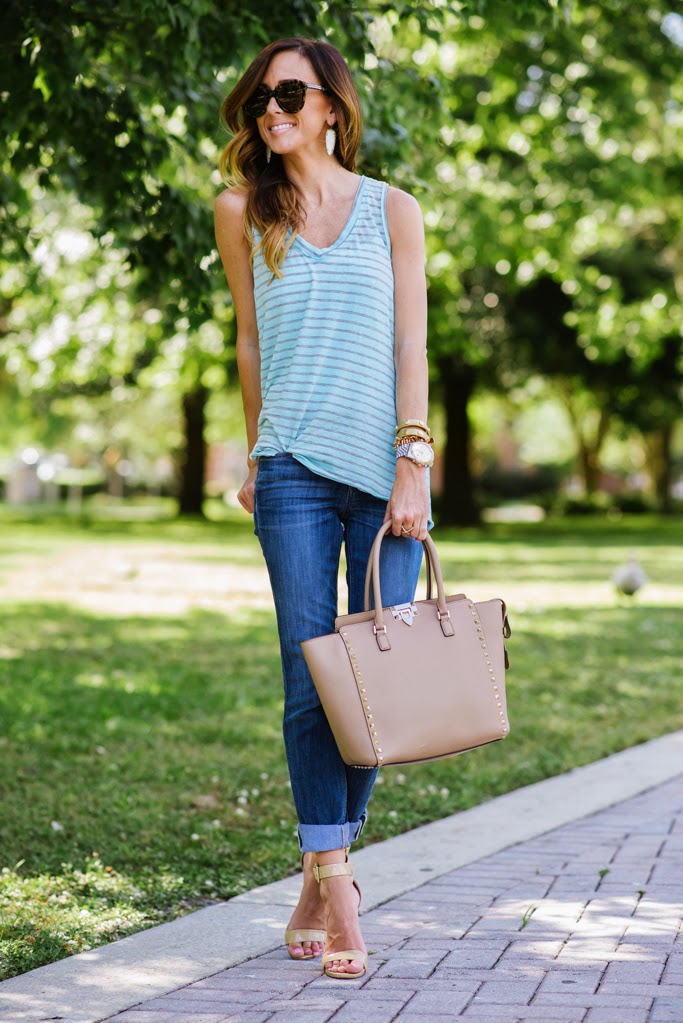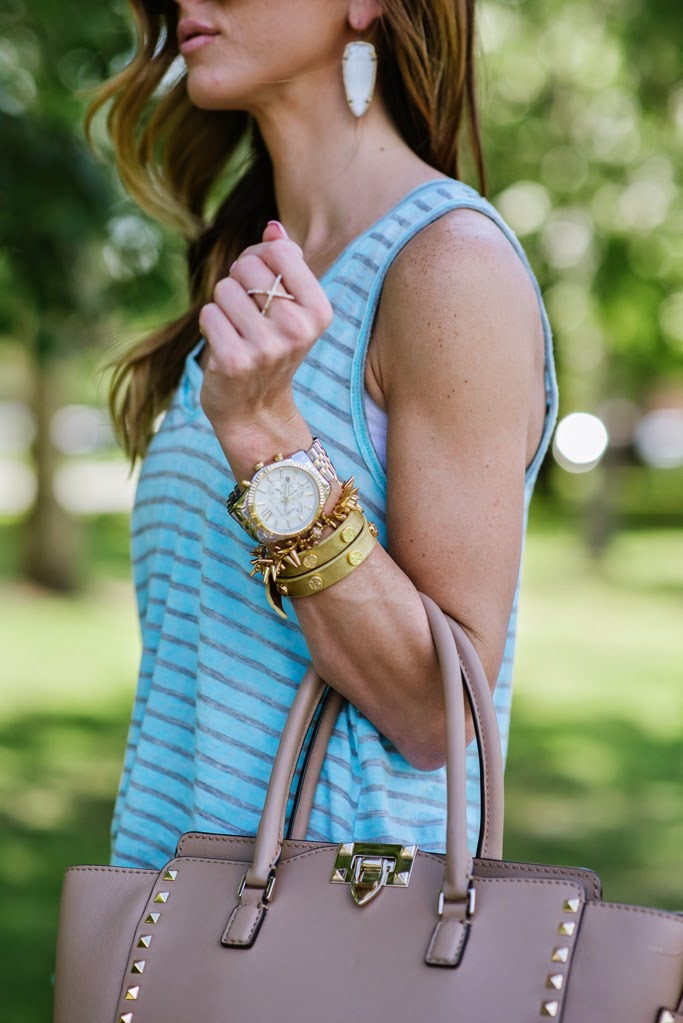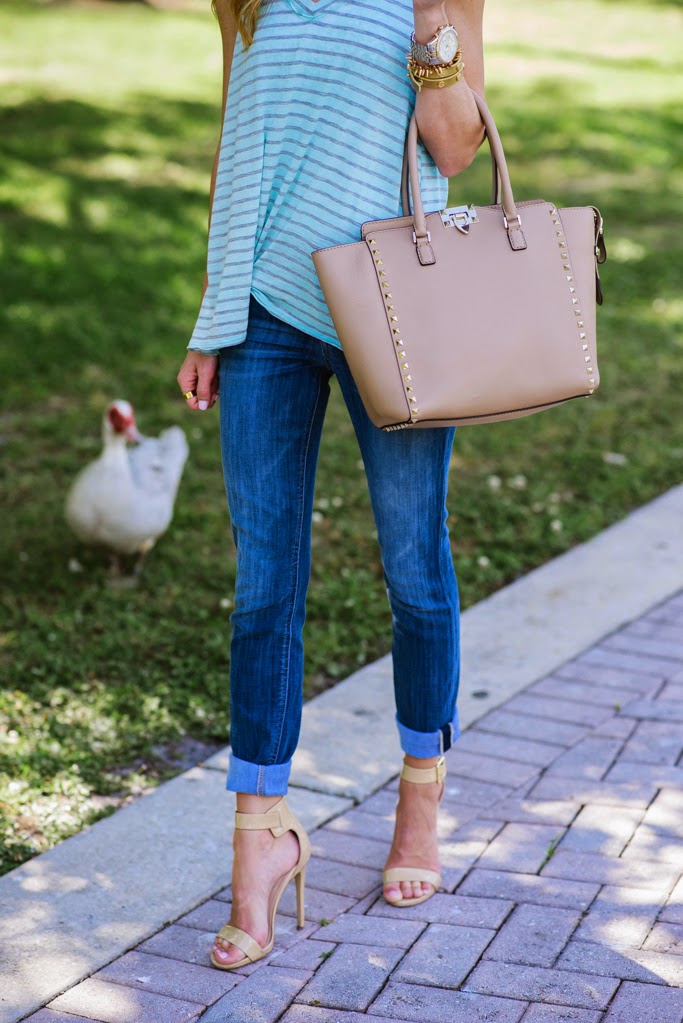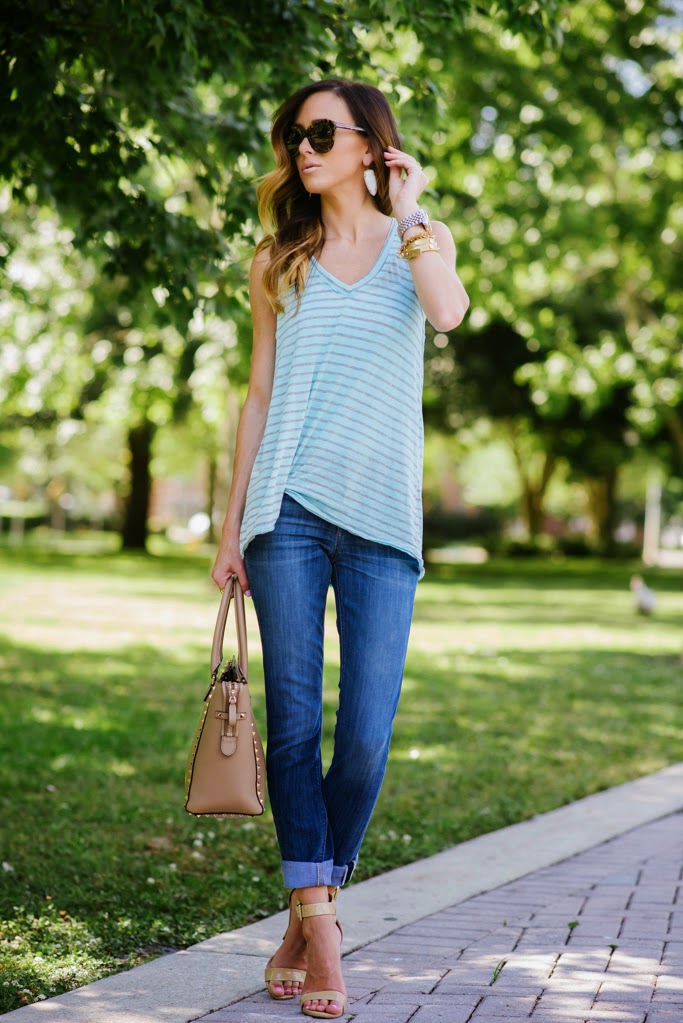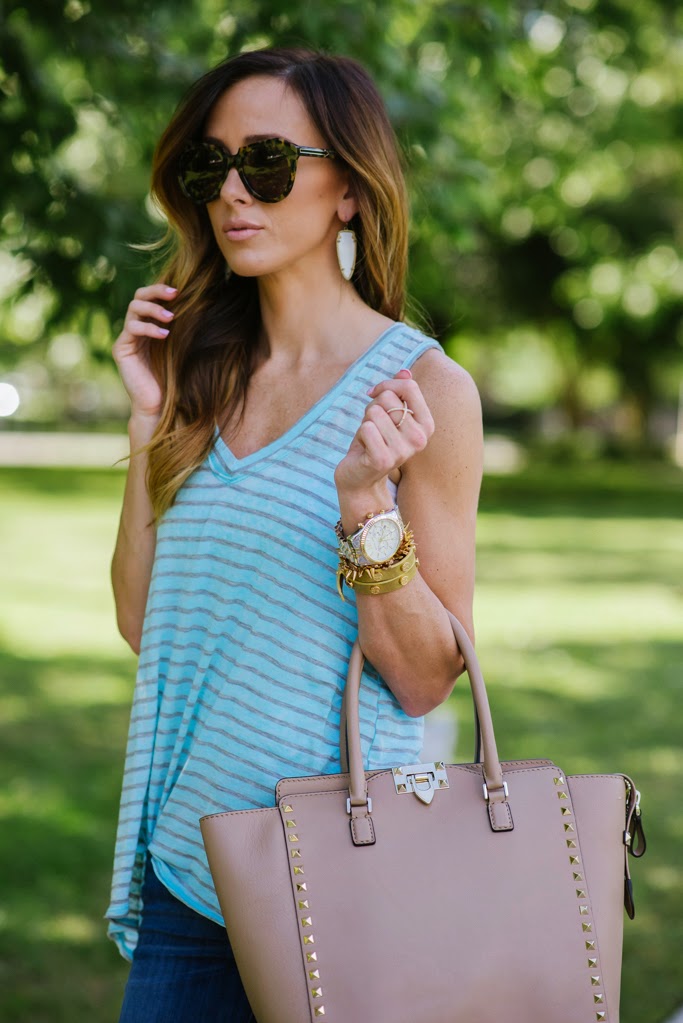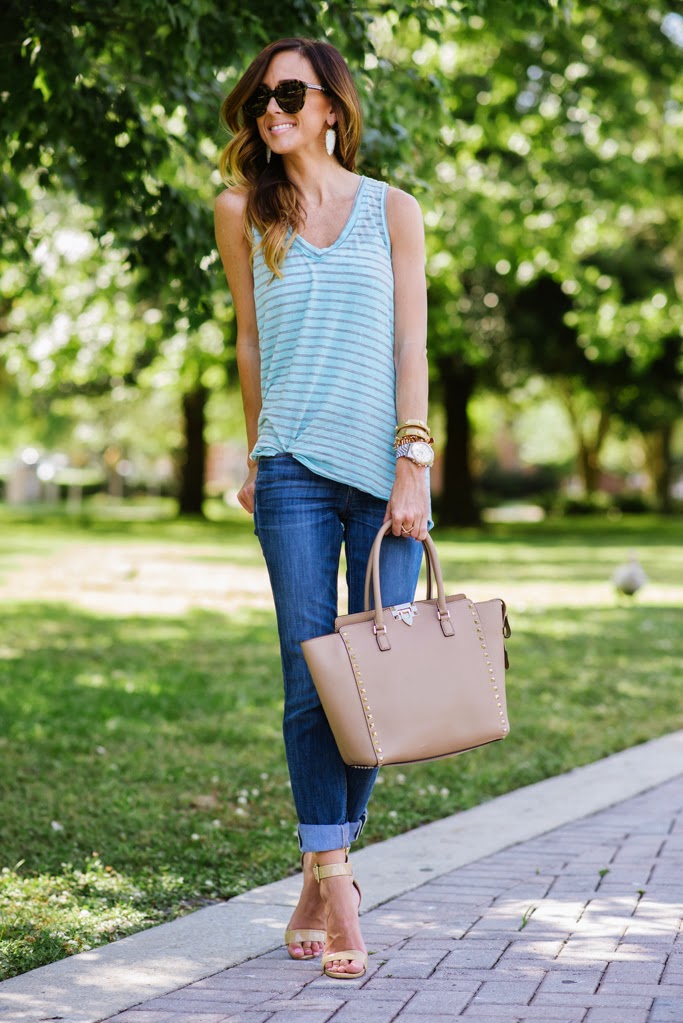 Do y'all remember the amazing
orange top
I wore in
this
post and
this
post? Well, I stopped into
Nordstrom
last week and saw that same amazing brand,
Stem
, came out with
these adorable v-neck tank's
made out of the SAME material. Game over. Done. I had three colors in my hands in less than 10 seconds. I love this blue and gray one the most, though. I had to stock up on tank top's last week when temperature's here reached 90 … I hit the jackpot in
Nordstrom's
women's department. One thing I do, when shopping online, is specify what I'm looking for on the left hand side. It makes it so much easier to find what you really need, and keeps you from buying more than you meant to. 😉
I also snagged
these
new
Joe's jeans
. I've only had one other experience with Joe's and it wasn't a great one, so I was pleasantly surprised with these. I love them a lot because they're soft. I like that. I'm down with soft denim. They run true to size.
Hope you're week has been off to a great start. I went and saw Mat Kearney in concert last night. I absolutely love his music. I've seen him three times in concert and each time gets better and better. If he's ever in your area, be sure to check him out! Play his music on shuffle today while you're working … you're bound to find one you like! My favorite is "City of Black & White" but "Hey Mama" and "Young, Dumb & In Love" are super fun! Have a great day, y'all! Thanks for stopping by! xo.


With love & sequins,
Haley
"Being a Christian is less about cautiously avoiding sin, than about courageously and actively doing God's will"Dietrich Bonhoeffer
PHOTO CREDIT | Miguel Emmanuelli Photography


This post was sponsored by Nordstrom. All opinions are my own.
Thank you so much for supporting the retailers that support Sequins & Things.