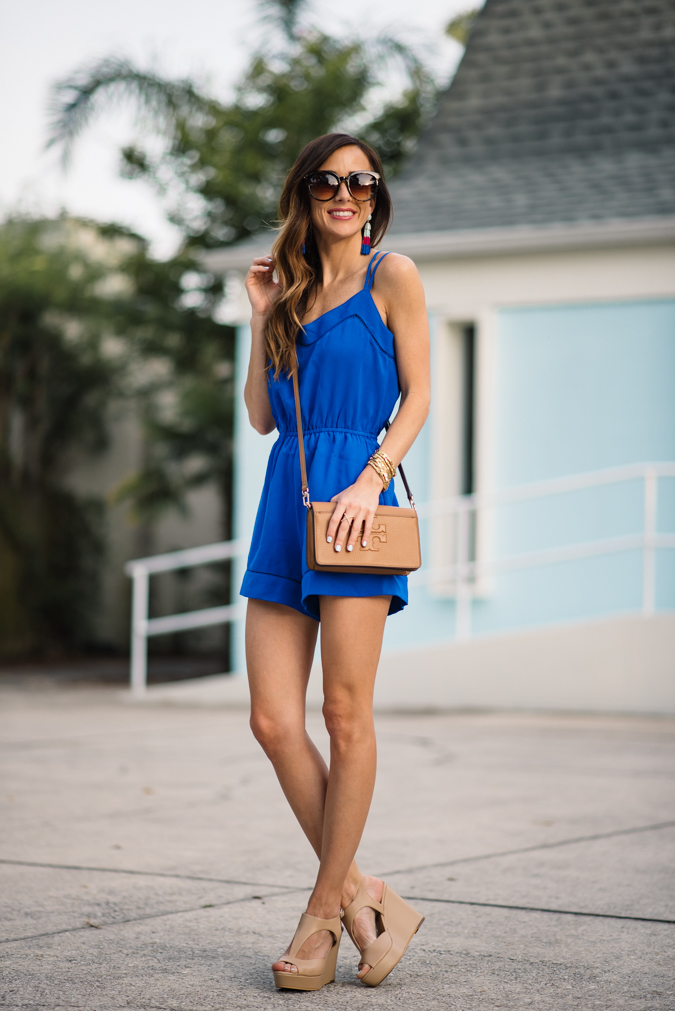 Hi friends!
I'm partnering with Nordstrom again today to share an easy, super affordable summer outfit! Girls have mentioned to me, in the recent past, that it's frustrating to see bloggers wear such expensive items in their outfits. I am guilty of being one of those bloggers. I admit. However, I still believe it is ABSOLUTELY possible to look polished and put together without having to wear Valentino or fill in the blank here, and I do try and appeal to every budget type throughout the week.
Nordstrom is one of my favorite retailers because they have such a wide array of customers, just like I have a wide array of readers. Just like Nordstrom's customers, I have a wide array of readers with different budgets. The best thing about Nordstrom is you can find everything you need no matter the budget at hand! They also keep a generous amount of inventory making it east for you all to get the items you're wanting to purchase.
So, I was recently searching for some great items under $50 that would be appropriate for summer and I came across this romper. It's SO cute, made well and only $48! Plus … it has pockets. Always a plus! During my search, I also came across some crushworthy summer items all of which are under $50! You can shop them all here:

Okay, there are a few I have to mention that are items I consider a summer MUST HAVE just so you know which items you really should consider snagging at such a great price! Here we go:
DENIM SHORTS: Be sure to snag these! They are SO stinking' cute… ever so slightly baggy and perfectly distressed for only $49! 
AMERICAN FLAG SWIMSUIT: I found this halter top [obsessed!] and then a stars bikini top and think it's only necessary to pair them with the striped bottoms! I've found you're 4th of July outfit for ya! You're welcome! 🙂
COVERUP KIMONO: These are my favorite thing to wear over my swim suit to the pool! Remember this post? This one is a beautiful teal green color with small tassel detail. Love, love, love!
SWING TRAPEZE DRESS: I've always loved this dress silhouette for some reason. This navy one is so precious and did I mention it's under $50? Also comes in multiple colors! 🙂
STATEMENT JEWELRY: I'm a sucker for a long necklace with a turquoise stone somewhere, and THIS one for $11 is everything! See how I styled it here.
Those are a few of my summer must-haves that you can easily snag in the widget above! 
Don't forget to shop Nordstrom's Half-Yearly Sale HERE! Do NOT wait any longer if you haven't checked it out yet. Great items are going fast! I rounded up some of my favorite for the sale in THIS post. Also … lots of Memorial Day Weekend Sales end tonight! Be sure to catch my roundup of the sales worth shopping HERE!
I hope y'all are having a fun and relaxing holiday weekend! Thanks for stopping by today! I'm off to Chichen Itza with Ben. I've been before but he wants to go and it's definitely worth seeing again. It's one of the Seven Modern Wonders of the World. I'd love for Rome or Jordan to be the next one I see! 😉 Love y'all! xo.