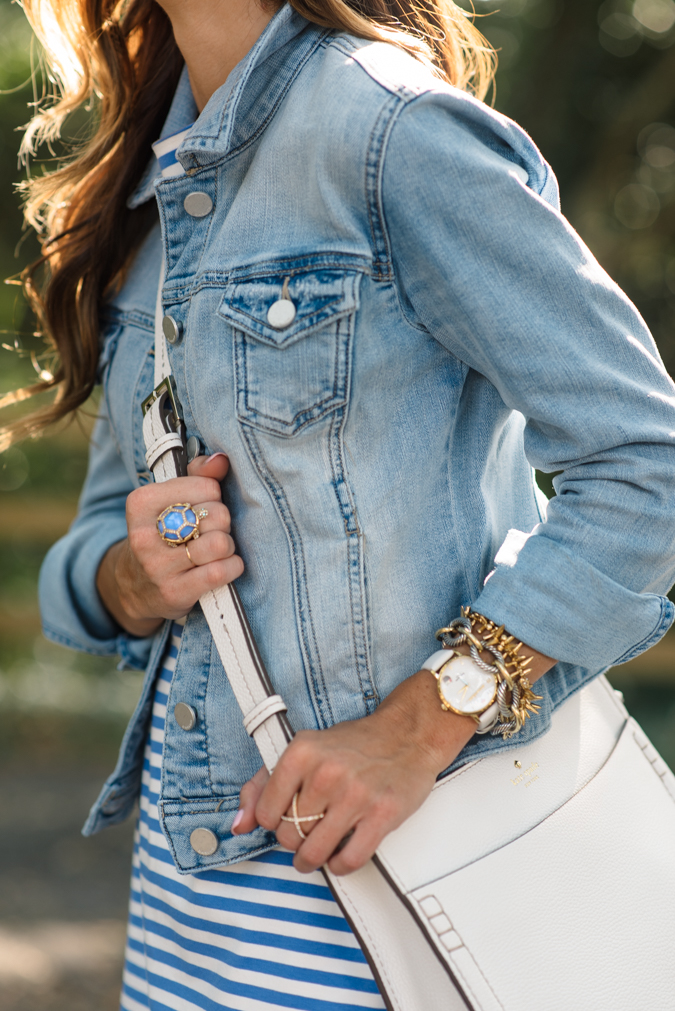 Hey there, lovelies! Happy Monday and Happy First Day of Summer! Today, I've partnered with kate spade new york to share this fresh summer look from their new arrivals section and to help you get into a summer state of mind! Their look book for this season is all about what a summer state of mind means for women in new york city.
Being from Florida, I associate summer with the beach and being outside. I've spent countless summers enjoying the sunshine and ocean breeze, ordering fruit smoothies to cool down after a long beach day, biking down 1st Street with my girlfriends, devouring fresh fish tacos and turning the AC on blast the SECOND you get into your car because it's so hot. In terms of dressing, I can't help but associate summer with bikinis and large hats and sunglasses, then throwing on a lightweight dress, as seen in today's post, with minimal makeup to meet up with friends for dinner. Cross body bags are my summertime bag of choice. I love that they allow you to carry everything you need with you while also being able to use your hands. This one is perfectly constructed and the bright white will go with so many outfits!
So, what about you and where you're from? What does summer mean to you?
Typically, summer also means travel for me but, aside from heading to Charleston for the 4th of July, I'm going to be staying put for awhile and I couldn't be more excited! I would like to get away to the Bahamas for a weekend or something, though, so let me know what weekend you're free 😉
Anyway, over the weekend, I fell down a rabbit hole on Kate Spade's website because there were so many great things on there right now. From home decor to cosmetic storage, they're bound to have something you've been looking for! Here are the things that stood out most to me:

Hope y'all have had a great start to your week! I know Monday's are tough. Attitude is everything! So, don't let the work day get you down! Smile and have a little fun today! Thanks for stopping by … hope you'll come back tomorrow to explore Mexico City with me! xo.