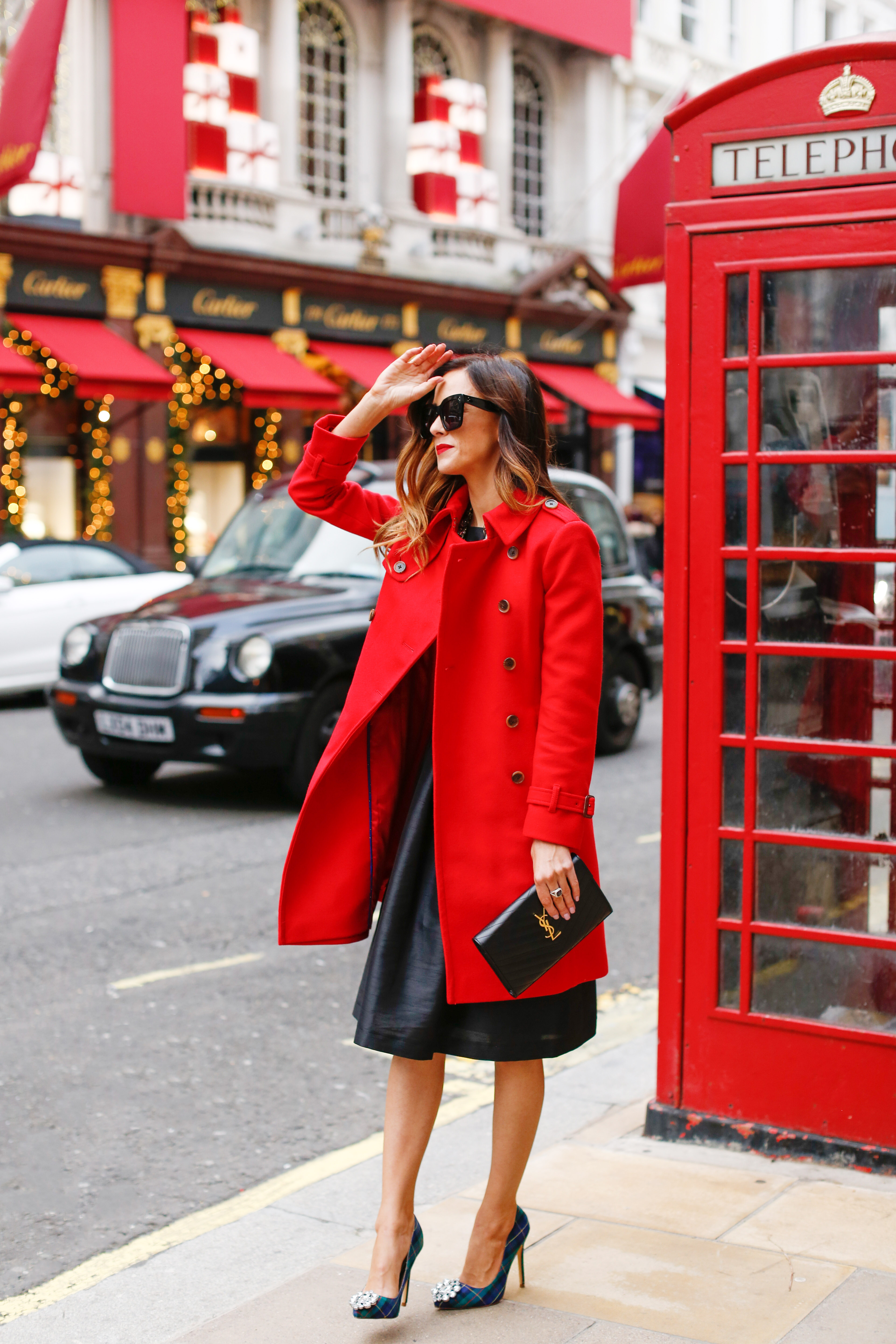 Hi lovelies! It has been almost a week since I've updated the blog! I'm so sorry about that! I've just been busy soaking up every last minute I have here in London! It doesn't even feel real that I won't be here in a few days. This city has stolen my heart completely. I already feel bad for whoever has to sit next to me on my flight home because I'm going to be a mess. I absolutely love being here and, as much as I am looking forward to seeing friends & family, I know I'm going to have a hard time getting back to life in Jacksonville Beach. If you've spent a lot of time abroad and have any tips on re-entry, feel free to send them my way!
I hope I'm not too late in getting you all some holiday party dress inspiration! I intended to get this to y'all last week but … again … had a lot going on! This black fit & flare dress is absolutely beautiful and I feel like it is one you could wear year round to different events like weddings, business events, etc. I bought a size 0 and had it altered down to my normal size. I am mentioning that because I don't want you to see – in the details at the bottom – that I'm wearing a 0 and think that it runs small. Go with your normal size! This coat …. well, I think it speaks for itself. It's absolutely beautiful, a great vivid red for the holidays and currently 40% off with TONS of sizes available. I also really love the gray color. I am contemplating pulling the trigger on it.
I have to talk about the amazing backdrop in these photos! If you are ever in London during the holidays, you HAVE to stop by New Bond Street in Mayfair. There are some of the most beautiful window displays I've ever seen. Cartier, as you can see, really goes the extra mile and, when I saw that it was being put together, I immediately told Victoria I wanted to shoot this look in front of it!
Have y'all finished your holiday shopping? I've been trying to pick up little London-y type of gifts for friends and family before I go. Harrods, Fortnum & Mason and Selfridges are all great go-to's if you are here and looking for the similar kinds of gifts. I also grabbed a few things at the gift shop at the National Portrait Gallery yesterday, as well!
Alright, I'm off to go hang out with the lovely Victoria Metaxas, my photographer while I've been here in London. I am so thankful to have found her. She has done an amazing job capturing some amazing imagery for S&T while I've been here and she has become a true and treasured friend. She has a heart of gold. Please reach out to her if you need some great photos taken of you & your friends or loved ones during your visit to London. She is super down to earth and easy to connect with.
Have a great day, friends! Thanks for stopping by! xo.