This top is no longer available in this color combo but it is available in all black, which I think is super classy, and is now on sale. I'm wearing an XS. J.Crew sizes are so weird. They normally run big but this one actually does run true to size.

WARNING: This dress is a little short.

Hmm … wonder what my current color crushes are! Hah!

These shorts are under $100!

These jeans are on major repeat. Not sure if y'all could tell!

My uniform. This top is perfect for Spring!

Have you downloaded the LIKEtoKNOW.it app?! Shop my Instagram posts through the power of screenshot technology. Crazy, right??


I always get an XXS in these leggings because they run a bit big. They're also pretty long on me, so I fold them under. I'm 5'3.

I absolutely LOVE this skirt! It's under $40 and is a fun spin on the typical Spring skirt!

I wear this top all the time. It's less than $100 and super, super soft!

My favorite Spring sweater … hands down! These sandals are perfect for Spring and Summer and are only $60!

Told ya!

I found a SUPER similar pair of these pricey jeans for under $100 HERE!


I'm wearing an ooP in this dress.

I'm in an XS in this top and it is a little big!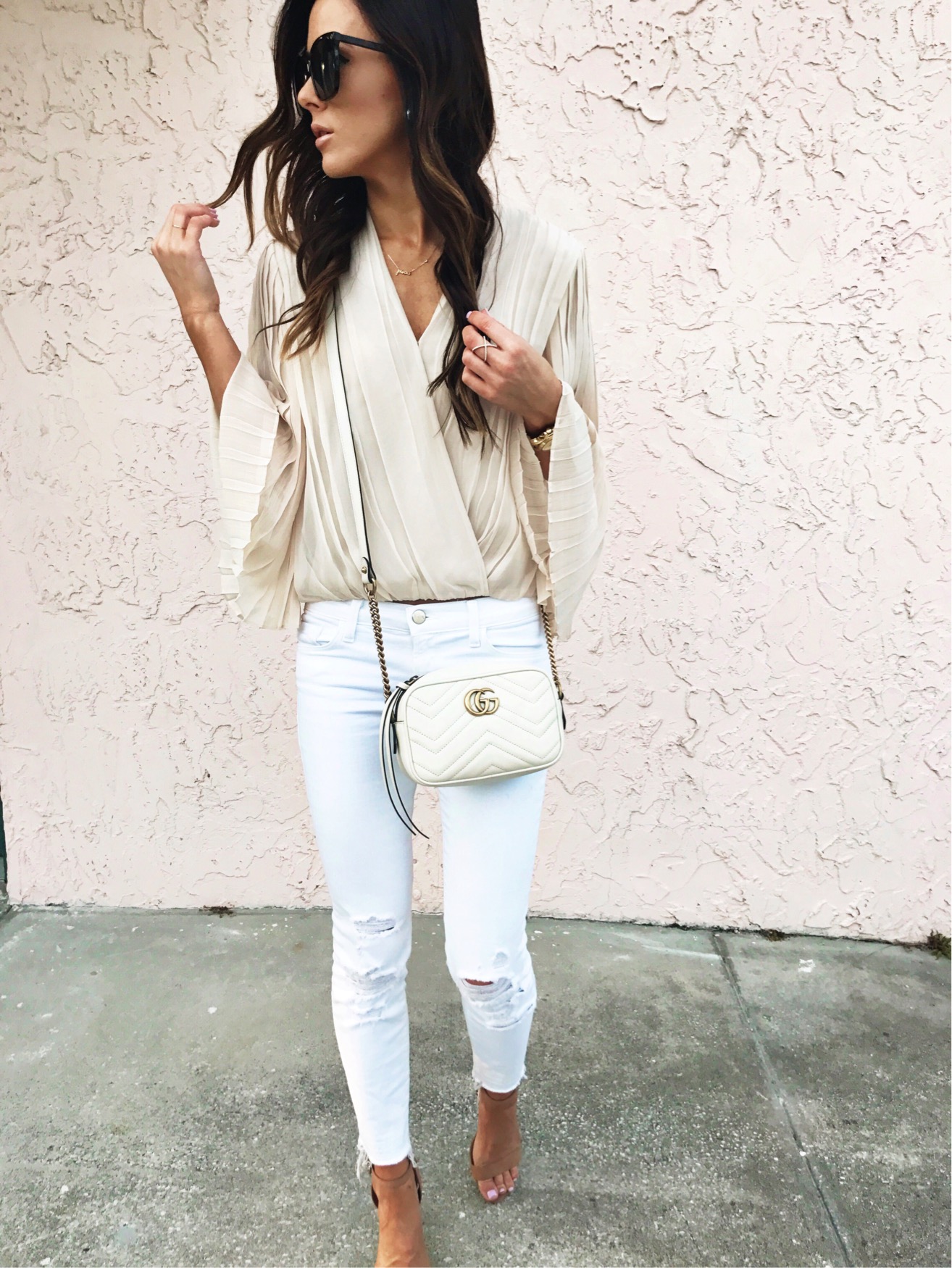 I can't wait to share more of this sunset shoot Kaylee & I did in Bermuda! This bathing suit is SO cute and the coverup is super affordable!

Y'all loved this outfit and so did I! The top is super comfortable! I'm wearing an XS!



I love love loooove these shorts!


I'm wearing an XS in this sweatshirt!
Enjoy $50 off a gently used designer handbag with code SEQUINS50 if you decide to purchase one through my Neverfull link!

This dress is a dream but it does have a couple pro's and con's. The bust area is double lined so I felt completely comfortable and secure not wearing a bra. I felt like a princess in it with the way the body of it flows. I did have to get some of the length taken off because it's not made for us short girls. ANDDDD … the material is a bit heavy. BUT STILL. #worthit
Hope you enjoyed this month's Instagram posts … can you tell I have a thing for blue, white, gray, and pink? Haha! Love y'all! xo.