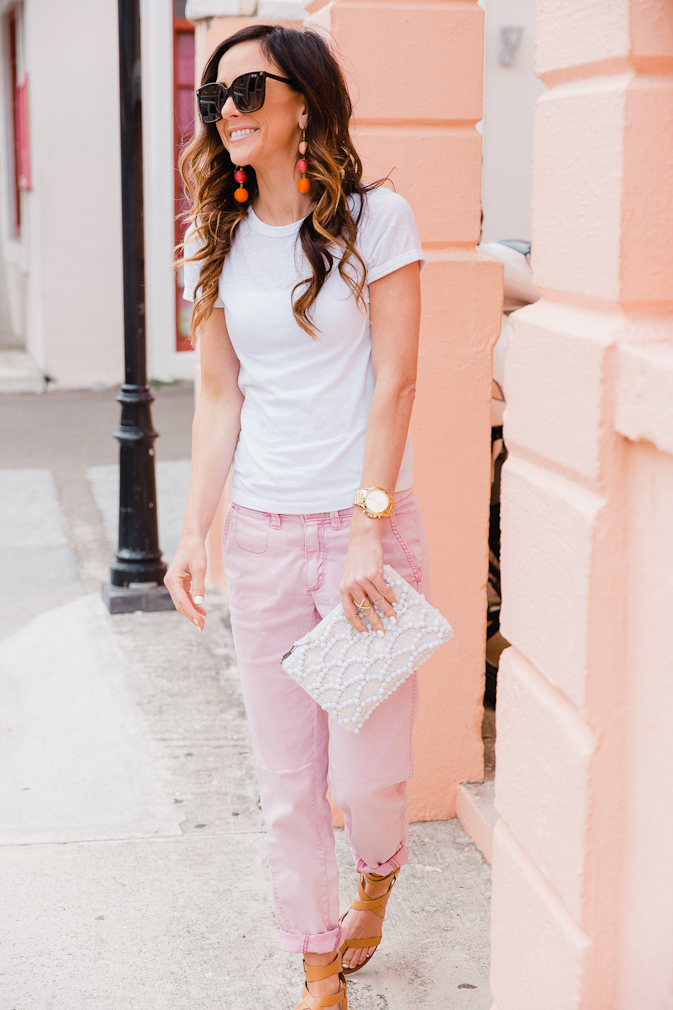 Hey there, friends! I was hoping to share my Bermuda Travel Diary with y'all yesterday but, it just didn't happen! Honestly, during the time that I went to get my skin treatment done on Wednesday was when I was SUPPOSED to be writing it but I can be pretty impulsive sometimes if I get really excited about something, and I was READY to get my skin cleared up!
Speaking of all of this laser skin treatment business, I want to thank everyone who has sent me lovely and supportive comments about it. As I said on Snapchat, I was extremely surprised and overwhelmed by how many of you reached out with either kind words or questions. So many of you expressed your excitement about learning more and seeing the progress. I'm not sure exactly when the first post will go live. It just depends on the healing process. I have a follow-up appointment on Monday and will have a better idea then, I think. But, regardless, thank you so much to everyone who submitted questions!
** HEADS UP! If you live in Jacksonville and are thinking about getting this procedure done or any cosmetic procedure done, whether it's laser hair removal or a chemical peel, Dr. Shallen will be offering you a discount on your first treatment. Stay tuned for more information on how to obtain that discount in that post! ** 
The outfit in today's post makes me crave sherbert because of all of the pink's and orange's. I wore it on a little mini excursion up to St. George Island in Bermuda with Kaylee a couple weeks ago. This little city is SO colorful and cute. It actually used to be the capital of Bermuda. From the city of Hamilton, where we were staying, it was about a 20 minute drive north and, once you get there, it's super walkable. Kaylee and I enjoyed just meandering around, popped into some shops and grabbed a coffee before heading over to Tobacco Bay, which I can't WAIT to share with you!
Anyway .. the outfit! These pink chino pants are a DREAM and a steal for under $100! Chino's rarely fit me. [I sent these back for that reason.] I feel like they typically run big but these run true to size. I also love the color I'm wearing. On the website, it says it's lavender but they are definitely pink! This little clutch is a little awkward to carry around as I clutch I realized as the day went on so I actually now keep it in my tote as a pouch. I adore the colors in the earrings and that they are super lightweight. They're a really great price, as well! I've found so many statement earrings that I love lately. I've been telling myself to pump the brakes, though, because I can only bring so much with me on my trip next week and tons of jewelry will certainly make 50 pounds come quick!
I'll hopefully get the Bermuda Travel Guide up for you guys soon! It was such a great trip and I can't wait to share more! Hope y'all have an amazing Friday! Thanks for stopping by! xo.