Hi there, friends! Hope you had a lovely weekend!
A few weeks ago, one of my best friends, Whitney, who writes the travel blog, Blonde Atlas, drove down to Florida to visit me. We hadn't seen each other since December of last year when we both parted ways after living together in London! We've both had a busy first half of the year between work and travels, so I was really looking forward to her visit. We had a lot to catch up on and we both had been wanting to use this face-to-face time to plan some travels for later this year. A couple of weeks leading up to her visit, I received an email from Greater Miami and The Beaches inquiring about my interest in venturing down to beautiful Miami for a few days to experience a few things they've been working on! As I've started traveling more, I'm often looking for companies and / or organizations that aid travelers in finding good deals and experiences at local hotels, restaurants and spas so that they can make the most of their hard earned vacations. So, when I explored Greater Miami and The Beaches a little more, I realized that that's exactly what their company does and thought this partnership would be a great fit as it could potentially benefit you all in your future travels. Whitney is always game for a fun getaway and is always looking for similar resources for herself, as a traveller, and her readers, as well, so we decided to team up and do this weekend trip together during her already planned trip to Florida!
Greater Miami and The Beaches has developed a monthly money-saving program to celebrate and experience Miami, called Monthly Temptations. After learning about it, I honestly wish Jacksonville did some of the things they do each month to either introduce new residents and visitors to this beautiful, eclectic and lively city! I even can bet there are certain months that locals really look forward to! They have a Miami Sports Month in April, Miami Romance Month in February, etc. Personally, I'm very thankful that I was invited down on the July / August cusp because it means that I was able to experience two months that highlight two very strong interests of mine: going to the spa and eating out! Ha! So, they offer Miami Spa Month in July & August and Miami Spice Month in August & September.
After a short 45-minute minute flight down to Miami from Jacksonville, Whitney and I grabbed a taxi to take us to our hotel for the weekend, The Biltmore, which is located in the neighborhood of Coral Gables. If you ever find yourself planning a trip to the area, you must consider this beautiful hotel! It's a classic 5-star luxury hotel that is known for its world-renowned Donald Ross golf-course, full service spa and 21,000 sq. ft. outdoor pool. It offers free Wifi for its guests, has multiple fine and casual dining options and is a short 15-minute drive from the airport. We also found the beds to be extremely comfortable, room service to be swift and efficient, and the bathroom to be very spacious!
Look at how gorgeous this place is: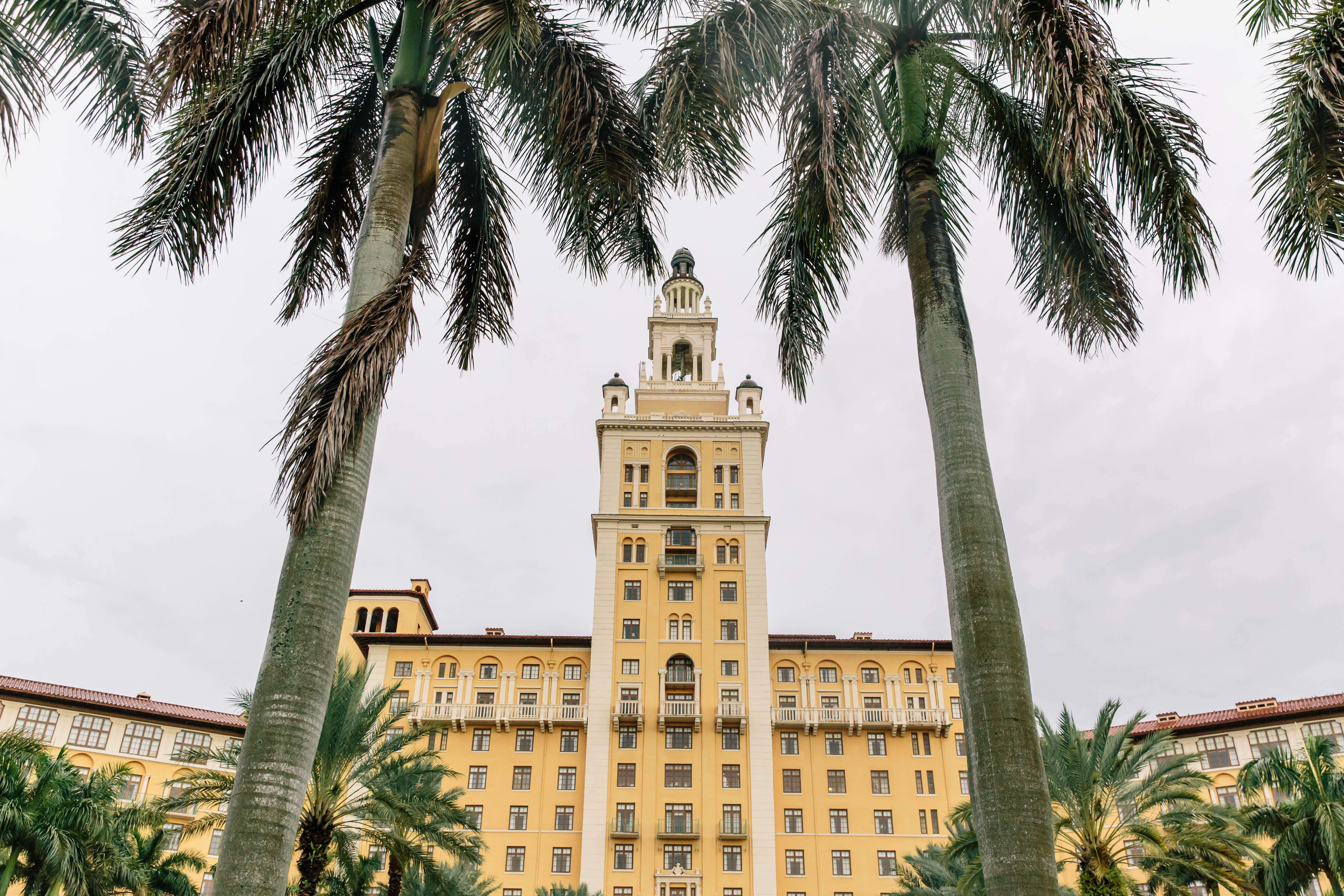 The post for this outfit is HERE.
Greater Miami and the Beaches is known for luxury spas that rank among the "Best Spas in America" and are beloved by spa connoisseurs around the world. Miami Spa Month invites participants to indulge in services at select spas throughout the Miami area so they can enjoy pampering and relaxation at special rates during the months of July and August. Be sure to make a reservation by calling the spa you're interested in directly. To see the list of participating spas in Miami, go HERE.
The Biltmore's spa is on the list with treatments at special rates so Whitney and I opted for the 90-minute Aroma Swedish Massage. My masseuse was extremely professional and asked quite a few questions prior to the treatment to ensure I got the best massage. She did an amazing job. I was so relaxed throughout the whole thing and I felt completely rejuvenated afterwards. To make our spa morning even better, it was raining pretty heavily outside which I've always believed aids in relaxation! Whitney and I enjoyed some quiet time in their relaxation room afterwards. My apologies I don't have any photos from inside the spa. I wanted to make sure I took full advantage of the morning but completely unplugging and leaving my phone in the locker. I highly recommend you do the same, as well!
Miami Spa Month goes on until the end of August, so there's still time to take advantage if you live there or are headed there in the next couple of weeks!
2017 marks the 10th anniversary of Miami Spice Month. Every year during July and August, guests can enjoy a three-course meal, featuring signature dishes, during lunch or dinner at a reduced price of $23 [lunch / brunch] and $39 [dinner]! See the list of restaurants that have a Miami Spice menu HERE. Be sure to check the days in which each specific restaurant is offering their Miami Spice menu and be sure to make a reservation prior to!
The two fine dining restaurants at The Biltmore Hotel are included in Miami Spice Month, so we dined at both of them during our stay.
On our first night, we enjoyed dinner at the Italian restaurant, Fontana. Each dish was absolutely divine! The chef came out and spoke with us for a bit. He was so nice. He's from Bologna, Italy, where the bolognese sauce originated. However, whether you get the pasta with meat sauce, steak or tuna … you are in for a treat! Everything was delicious! Their wine list is also quite impressive! 🙂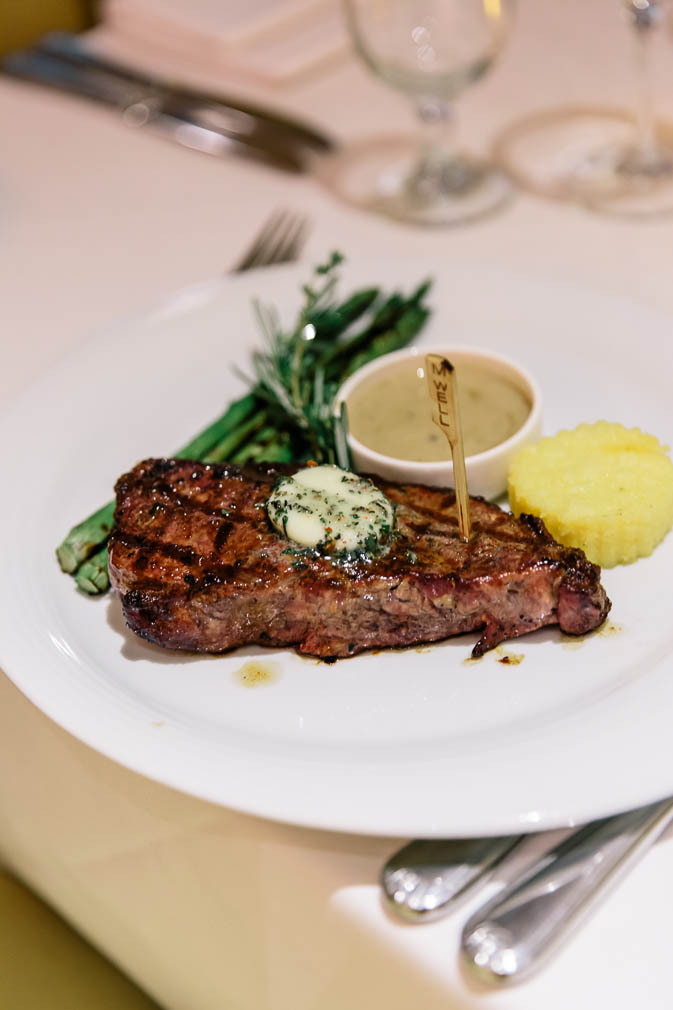 On our last night, we enjoyed dinner at their French restaurant, Palme d'Or. Their menu may intimidate some, but I promise … if you're willing to give 'different' things a try … I promise you'll be surprised and happy! I personally loved the octopus and the prime beef & lobster! Their sommelier really nailed it with the wine selections, as well! Overall, our meal and experience was a great one! We really enjoyed it!
It's really incredible how much food you get for only $40 during the Miami Spice Month special!

On our other night in Miami, we went to the coolest restaurant, much different than the ones at The Biltmore Hotel, called Kaori! It's new to the Miami scene and the chef has done a really great job curating some interesting and delicious Italian/Japanese fusion dishes. We had a very intimate and special experience there as they were open just for us on this particular night. Since it was so dark there, I opted for video instead of photos.
This restaurant is seriously out of this world and unlike anything I've ever seen. It's the first in Miami to offer its guests a 360-degree digital dining experience with some of the funkiest interior decor. The food really is very, very good. It does offer a Miami Spice menu, however, the 'million dollar chef', Walter Martino, wanted us to experience more! I personally loved the sushi, shrimp & mushroom risotto and the Wagu filet mignon! Definitely give this place a try!
When Whitney and I weren't stuffing our faces down in Miami, you could find us down by the pool catching up and sipping tropical summer cocktails!

Overall, our weekend getaway to Miami was full of everything we were hoping for! If you're in Miami, or have a trip coming up soon, be sure to take advantage of the Miami Spa Month & Miami Spice Month offerings! They'll enhance your experience and save you some money … win win! Also, Lyft is the official rideshare partner of Miami's Summer of Temptations. As a S&T reader, you can receive 20% off two rides with code MIAMIHOTEL17.
Thanks for stopping by today, lovelies!! Appreciate it! Come back tomorrow for my big life update + Q&A! xo.