Hey friends! I'm so happy it's the weekend. I am finally getting started on some early Spring cleaning that I've been really motivated to do lately but just haven't had the free time to get started. But, yesterday, I put ALL of my laundry away [which took awhile, if I'm honest] and TODAY I'm going to get to purging! I'll be filming the clean-out and am really looking forward to sharing the process with you guys as well as some tips to make it easier for you the next time you tackle a closet clean out! 🙂 Anyway, here are this weeks' Instagram posts! xo.


We celebrated Chips' "Gotcha Day" this week. I cannot believe it's been three years! Time has flown by, seriously! My sweatshirt is on sale this weekend making it under $30!


Skirt flicks are appropriate today because it's the weekend!! Hope y'all have a good one! HEADS UP: this skirt is still marked down significantly!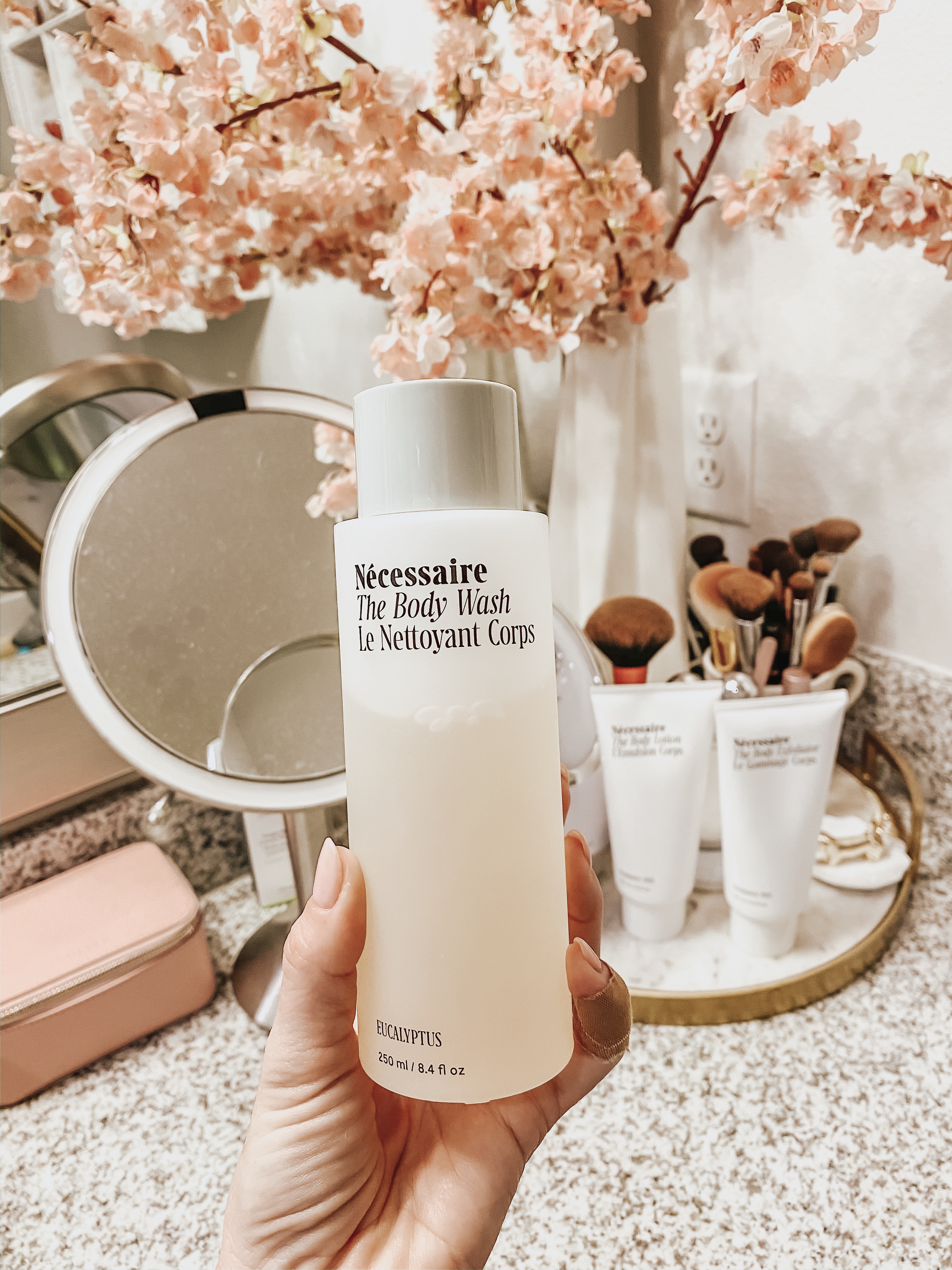 Loving my new goodies from Necessaire, they are packed with multivitamins and are fragrance-free!


 I've been prepping for some upcoming video filming this week and can't wait to get some helpful YouTube videos out to you soon! My comfy white tee is under $60 & comes in so many great color options!


It finally hit winter temps here in Florida this week so I pulled this 3-in-1 parka out of the closet to take the boys for their morning walk! It is on major sale & this weekend is buy one, get one for 50% off.


I got lots of questions about this mock neck sweater I wore to my appointment last week to get my veneers at Smile Stylist. Here's a better look at it + if you missed the whole schpeal & reveal of the veneers, I saved it all in a highlight. I'll be doing a whole blog post talking about my entire smile makeover journey very soon, complete with before & after photos as well as some video to answer all of your questions.


What do y'all think of my new Golden Goose sneakers? I love how different they are & how I have already found so many fun things to pair them with!


EXCITING NEWS!!! My hair accessories collection with Scunci is now live on Walgreens.com! If it says it's sold out, it's completely sold out and you'll have to find those items in store!! You guys are SO AMAZING! I cannot even believe EIGHT pieces have sold out.


I started to fill in some of the gaps in my wardrobe recently!  I'm shared the one big rule I recommend you follow when making wardrobe purchases in 2020, if you missed it be sure to check it out here!


This photo is proof that I, like many of you, can't for the life of me figure out how to not get makeup on my turtleneck (some of y'all have asked me how i do it and I'm like .. girl, i feel the struggle too). Enjoy 25% off of it with code SHOPNOW. [SIMILAR]


Take me back to Spring in London. Does anyone else feel like January was the actual slowest month ever?! Anyway, I shared the 19 most worn items in 2019 the other day  + I'm wearing three of them in this outfit!
This Weekend's Sales
Abercrombie: Entire store buy one, get one 50% off + free shipping on orders over $75
American Eagle: All AE jeans & joggers 20% off
Anthropologie: Extra 40% off sale items
Banana Republic: Up to 40% off select styles + extra 60% off sale styles.
Express: Take an extra 50% off clearance
J.Crew: 25% off your purchase with code SHOPNOW
Loft: 40% off full-price styles with code OHYES
Madewell: Extra 30% off sale styles with code REALDEAL
Nordstrom: Up to 40% off select styles
Old Navy: 25% off your order
One Kings Lane: 20% off orders over $600 with code OKLSTYLISH20
This Week's Best Selling Products
Thanks for stopping by today, y'all! Have a wonderful weekend!! xo.