Happy weekend, friends! It's been a big week in the UK. 'Non-essential shops' opened up so we actually just got back from enjoyed a meander through the farmers' market, which has been open, and an electronics shop and furniture shop. It felt so normal but foreign at the same time. I am excited and also cautious about it all. We will continue to limit our time outdoors just to be safe but, when we do go out, I can't lie … it feels so good. We have made some really good progress with the home search. I know I haven't shared much but we were able to view a places the other day and we are hopeful to find our 'it' property very soon! Once I do, I think I'll be starting back to filming for YouTube to take you guys along on the moving process and to give you a proper tour of the flat we've been in, finally. What do you guys think? Let me know in the comments below and enjoy today's roundup! xo.


Happy Saturday, friends! Woke up to sunshine and warmth so I threw on a dress and we went for a drive with the windows down. Feeling so much better for it! This time really makes you appreciate simple pleasures, doesn't it? I hope you have a good day, lovelies! This dress is a little pricy. I found a similar one that's under $50 as an option .. comes in three colors!


I am loving all of the new products I have discovered since moving to London & being in quarantine. I rounded quite a bit of these pictured in a blogpost coming Monday so be sure to come back for my reviews on each!


The exact color of my sweatshirt looks like it is sold out but there are a ton of other color options and it is 30% off this weekend. This is perfect to throw on over a swimsuit for those chillier nights by the beach or lake. I love how over-sized it is too!


My two go-to's right now for keeping up with that natural glow. These drops with my daily moisturizer create a custom self-tanner that is perfect for my skin. It smooths out uneven skin tone and helps with dryness as well. Don't forget you get 15% off TULA products with code ALYSONHALEY.


I really didn't need this sweatshirt but if you've been here long enough you know my weakness for all things white. These drawstring shorts on the other hand are so comfortable & perfect for weekends around the house.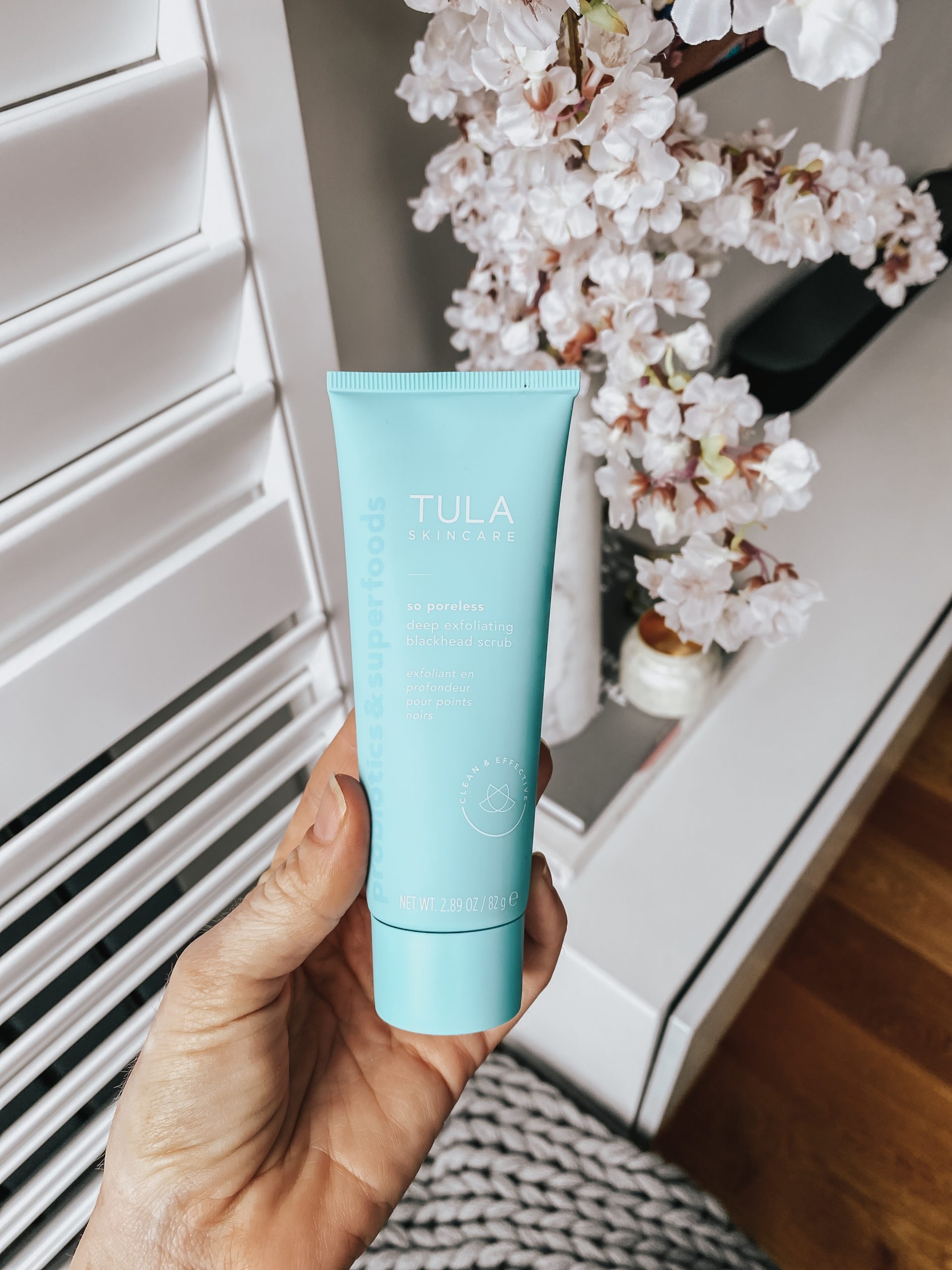 This exfoliating scrub by Tula is a game changer. It is one of their newer products,  and just some of the ingredients are pink salt, volcanic sand & witch hazel. Sounds like heaven for your pores, right? Don't forget to use code ALYSONHALEY for 15% off at checkout!


If you are in need of a good house dress I linked quite a few options above. This one is so cozy, comes in two different color options and is under $20!


These leather sandals could possibly be my most worn for summer time. They have five different color options this year and are 40% off this weekend with code SPRING40.


This year, I decided to be more intentional about making small changes that will benefit the environment. I shared ten easy swaps you can make in your everyday life to do the same in this blog post, like bringing a reusable coffee cup with you to your local coffee shop (a lot of times you actually get a small discount for it!). Are there any swaps you've made to be a little more eco-conscious? LMK in the comments below!
This Weekend's Sales
Abercrombie & Fitch​: Summer sale, up to 50% off + 15% off your entire purchase
American Eagle​: 25-50% off jeans
Ann Taylor​ : 40% off full-price styles
Anthropologie​: Extra 25% off sale clothing, accessories, shoes
ASOS: Up to 80% off sale items
Banana Republic​: 40% off everything
Crate & Barrel​: Up to 40% off the big outdoor sale
Colleen Rothschild: Save 25% off on staff favorites
Express​: Take an extra 40% off for up to 60% off clearance
Gap: Up to 50% off everything
J.Crew​: Up to 60% off look your best styles + extra 30% off sale styles with code SHOPSALE + extra 60% off last chance styles
Levi's: Extra 40% off sale styles with code HELLOSUMMER
Loft​: 40% off your full-price purchase with code NEWNOW
Tory Burch: Extra 25% off sale styles for over 60% off with code EXTRA [love these wedges!]
Wayfair: Looks you'll love up to 70% off
This Week's Best Selling Products
Thanks for stopping by today, y'all! I hope you enjoy your weekend, staying safe & healthy! xo.