Hey there, friends! This week, as y'all can probably imagine, has been a wonderful week – potentially the best week here in the UK since moving. While I've been so thankful to be here, you guys know my heart for my fur babies so, it's been an amazing feeling to welcome them to the life me and John have built together. They are settling in nicely and I appreciate all of your love and excitement over their big move! I'll have more insight into how they got there in a blog post coming up this week!


This week I shared my Summer In The Sun Lust List … some of which I picked out thinking they'd be cute in our back yard (or "garden", as the English call it). Can not WAIT to spruce it up! It'll be a great space to work outside in, enjoy on sunny days, and have people over! First thing we'll likely do is put grass down, where these concrete slabs are, for the boys! Would y'all want updates on stuff like that? Let me know in the comments below!


For the days that London does decide to show its summer temps, I have this linen-blend dress ready to go! It is so soft and comes in three different colors!


It doesn't get much girlier than this outfit! This pleated maxi skirt is under $30 and so great for a Saturday at the farmer's market or Sunday brunch with friends!


This shopper bag is under $20 and so great for using at the grocery store, packing a light picnic, bringing a change of clothes for when you are out & about. I mean I can literally think of so many things I will use this for!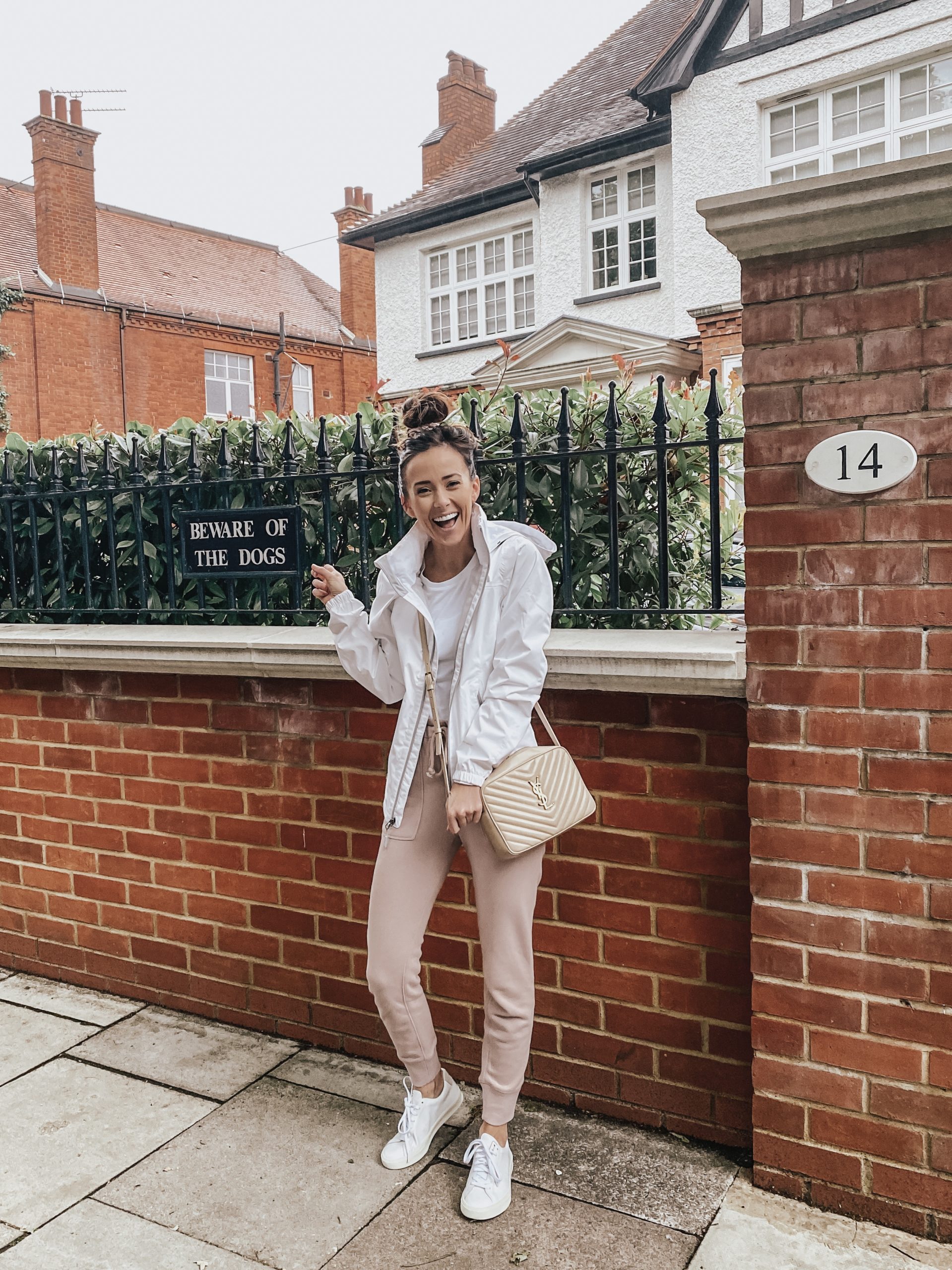 You guys loved these joggers the other day so I am linking them above as well. They come in four different color options [ I also wore them in black the day after I wore them in pink, hah!] and are so comfortable!


Paper-bag shorts are my newest favorite trend for summer 2020. I added a few other trends for this season that I am loving over on the Friday five that will drop tomorrow so be sure to check it out! What trends are you loving this summer? These shorts come in SEVEN different color options and are only $12.99!


How cute is the detail in this skirt?! I absolutely love the eyelet embroidery along with the buttons. It gives it such an elevated look but still so comfortable to put on with these tennis shoes for an evening stroll with John & the boys!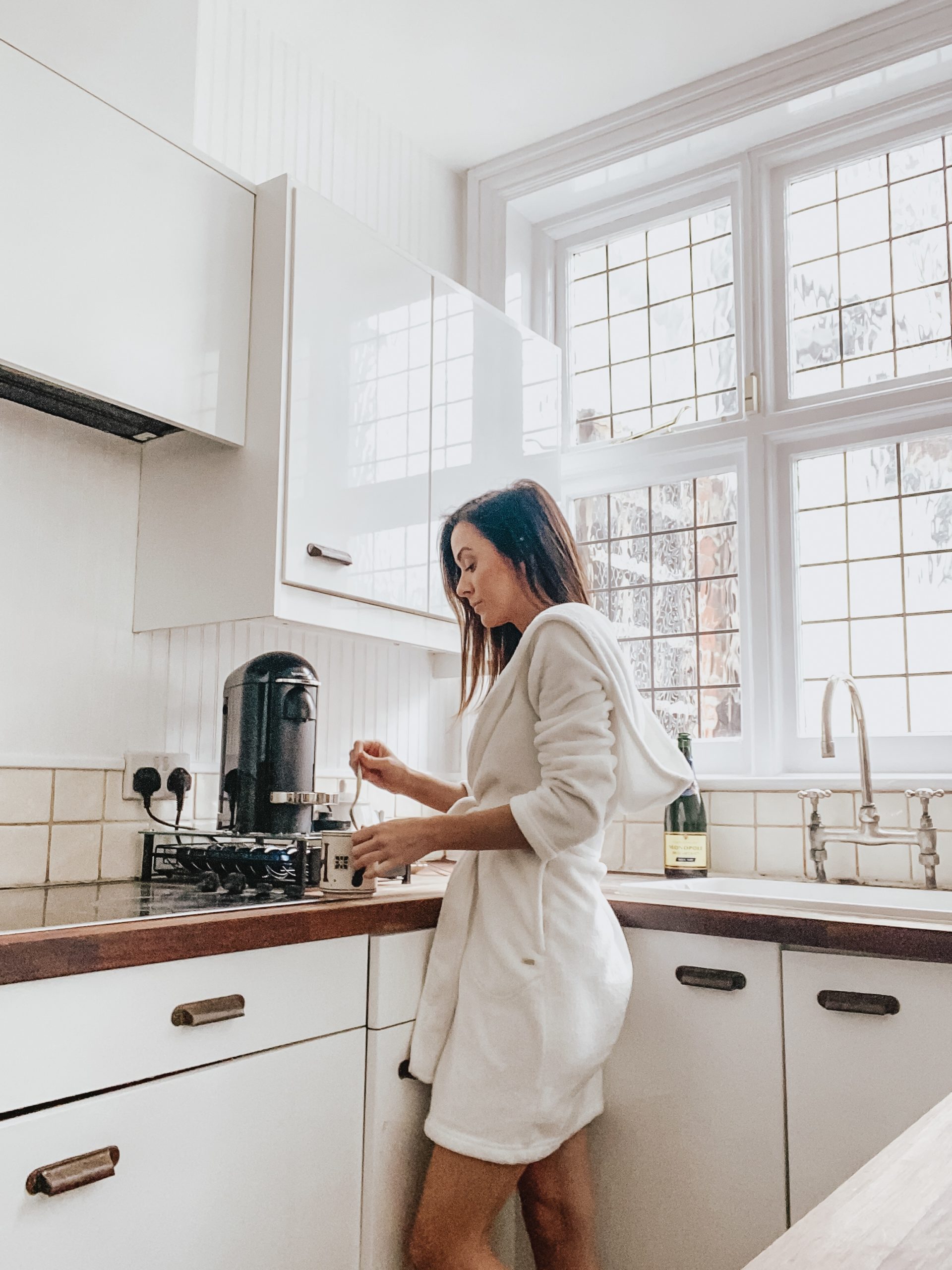 Here's a little peek at where the iced honey latte's are being made in the new place. And you'll eventually see, this home is "worn-in" … [note: the cabinet door underneath the sink is crooked and the door in front of my legs doesn't fully close]. It's not perfect but I think it's beautiful even more so for those imperfections, at least to me … kind of like when you find the right person for you. Some things just feel right. This home was like that and London is like that for me, too. And, it always feels nice when things just feel right in so many ways so, I'm sipping on a full cup of gratitude this morning. Happy Saturday, friends!
This Weekend's Sales
Abercrombie & Fitch​: 25% Off $150+ | 10% Off $100 + Free Shipping on Orders Over $75
American Eagle​: Up to 60% off everything
Anthropologie​: 20% off Bedding, Pillows, Rugs & More
ASOS: Up to 50% off fresh looks
Banana Republic​: Up to 50% off must-have styles and extra 50% OFF sale style
Crate & Barrel​: 15-30% off the big bedroom event
Express​: Take an extra 50% off for up to 70% off clearance
Gap: Up to 75% off everything
H&M: Up to 50% off new sale styles added
J.Crew​: Up to 60% off wear-now styles
Levi's: Levi's warehouse event, up to 70% off + free shippinf
Nordstrom: Get an extra 25% off already 60% reduced priced items
Old Navy: Up to 75% off
This Week's Best Selling Products
Thanks for stopping by today, y'all! I hope you enjoy your weekend, staying safe & healthy! xo.