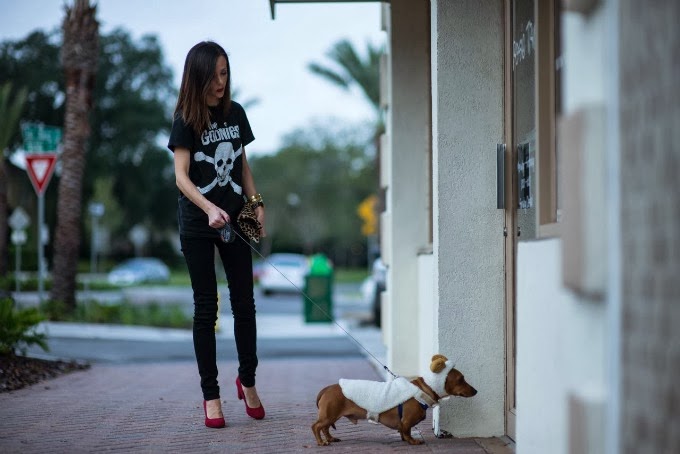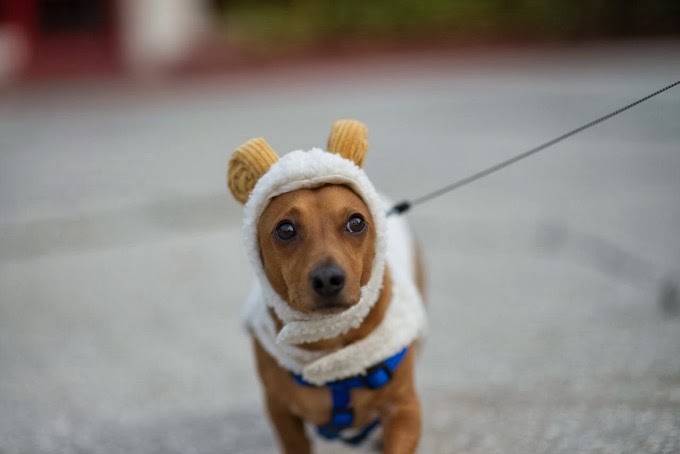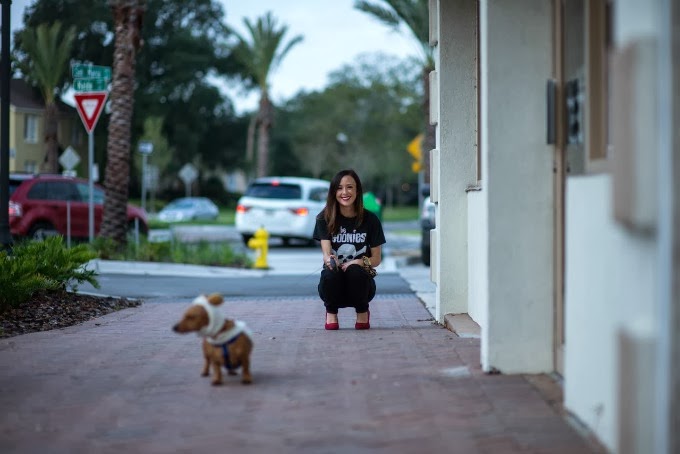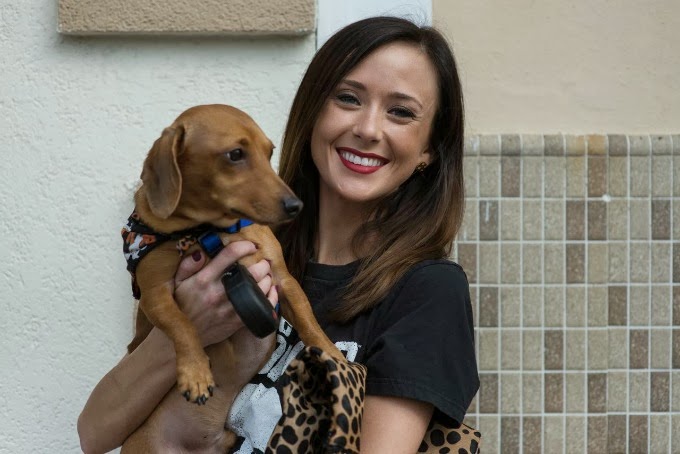 Hi there! Meet the love of my life … Fish, everyone!
I know I have posted pictures of him on Instagram every now and again,
but it was only a matter of time before he made his blog debut.
I thought it was only appropriate for it to be on his favorite 'howl-iday" …
HALLOWEENIE!
In 2010, I rescued Fish when he was about ten months old.
While I was finishing up nursing school, I worked as a receptionist at a vet clinic.
One Saturday, this lady walks in with a purebred dachshund and asks if someone can
foster him for the weekend while she tries to find out who he belongs to.
Well, I clearly couldn't say no to that face, even if I wanted to, and I figured
since I was living with three girls at the beach anyway … what could it hurt?
If anything, it would be a fun little weekend with a cute puppy
and, in return, he would get tons of love and time spent romping on the beach.
He was really scared at first. The poor baby had been abandoned, shaking,
and didn't know what was going on or where his owner was.
All I wanted was for him to feel loved and wanted. It broke my heart.
I bought him food, a new harness, tons of new toys,
introduced him to his new roommates, who fawned over him …
… and, after awhile, he warmed up to the idea of living as a little beach dog.
The lady that dropped him off at the vet called me a few days later,
letting me know that no one had claimed him and that it was probably safe to keep him
or see if I knew anyone that would want to adopt him.
I laughed at that idea.
He was already mine.
I already loved him, and named him.
He suffered from separation anxiety for quite some time.
Anytime I would leave him, he was so afraid I was never going to come back.
It broke my heart into pieces, but now he knows what I always tell him is true:
"I'll never leave you. It's you and me forever."
and he waits patiently for me to get home.
May 8th will forever be one of my favorite days,
the day I fell in love with a dachshund.
p.s. | I promise he loves me, too … even if I do dress him up every now and then!
Happy Halloween, everyone! Have fun and be safe!
with love and sequins,
haley
"what a wonderful world it would be,
if people had hearts like dogs."

"until one has loved an animal,
part of one's soul remains unawakened."
Anatole France

"Lord, help me to be the kind of person my dog thinks I am."