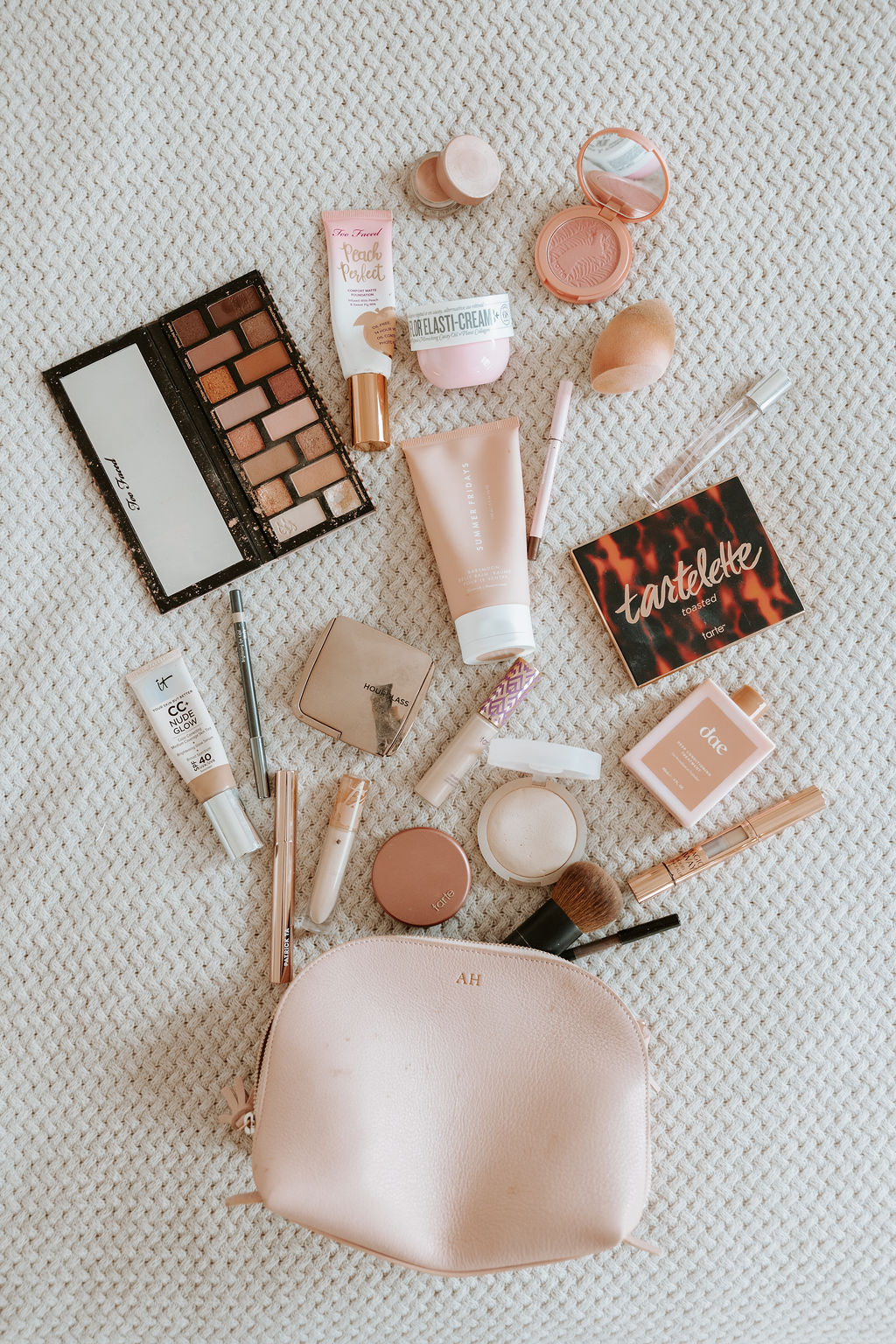 Good morning! If you missed me talking about this on stories, I mentioned that Sephora is FINALLY coming to the UK, and couldn't be more excited. It's my go-to retailer to shop all my favorite beauty brands in one place. John had no clue what Sephora was when I told him, but think he will become VERY familiar with it once the doors open over here. 😉
With that being said, it's my favorite time of the year to stock up on beauty products at Sephora! Beginning tomorrow, Sephora's holiday savings event kicks off, and you can save up to 30 percent. Virtually everything is on sale, you just have to be a Beauty Insider to get the perks of the sale. Easily sign up for free online HERE, if you're not yet an Insider.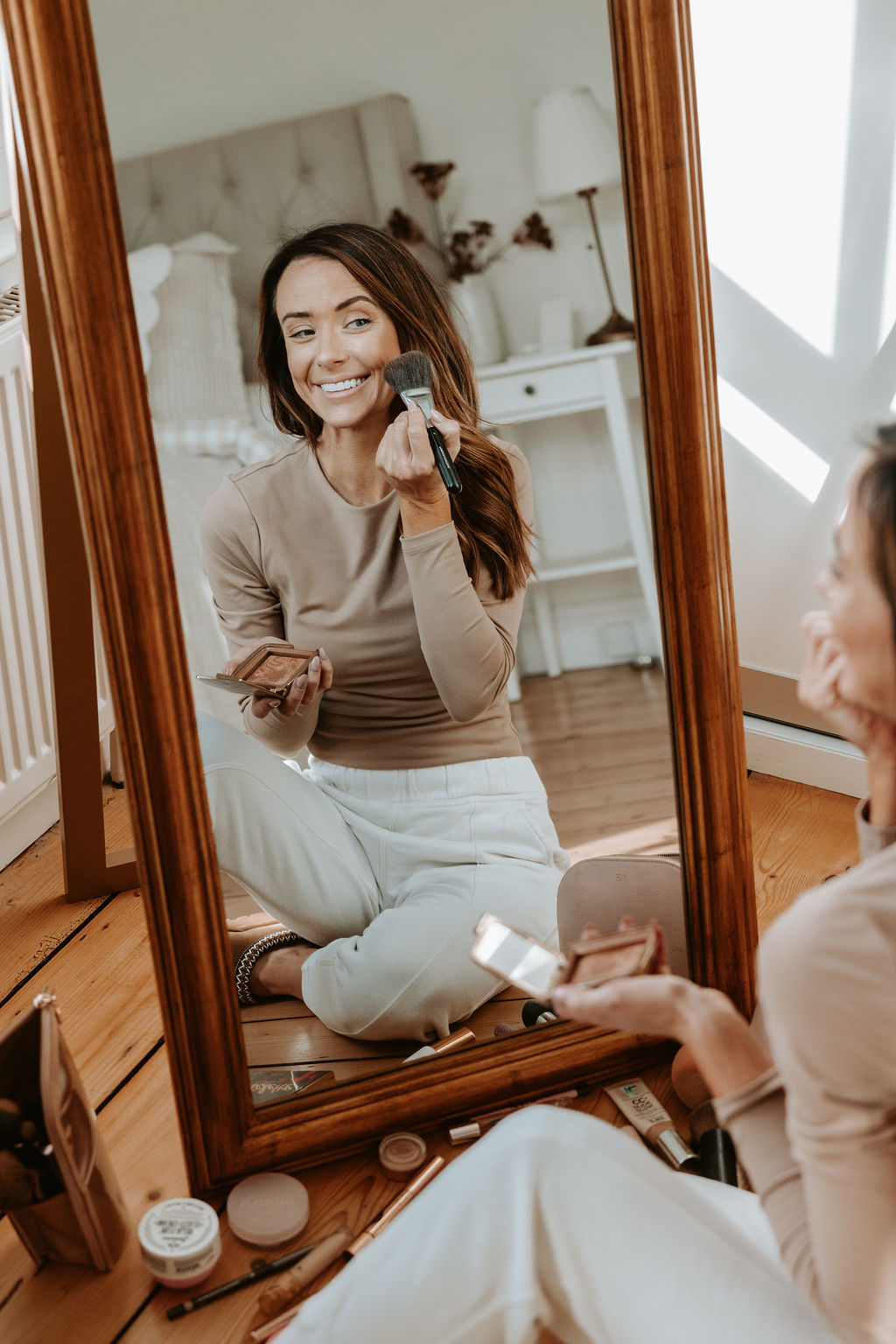 Your membership level determines when you can shop and the savings you receive. Here's the low down below:
SEPHORA COLLECTION MEMBERS: receive 30% off your purchase starting 10/28 [through 11/7]
ROUGE MEMBERS: receive 20% off your purchase starting 10/28 [through 11/7]
VIB MEMBERS: receive 15% off your purchase starting 11/1 [through 11/7]
INSIDER MEMBERS: receive 10% off your purchase starting 11/3 [through 11/7]
In today's post, I'm rounding up my picks from the Sephora Holiday Savings Event, and what I plan on snagging.
I share a few other things I'm loving lately in this post HERE!
My Picks from the Sephora Holiday Savings Event
Shop the Post

There were just too many favorites to highlight so I made another style board to feature a few more!
Shop the Post

Favorite Skincare Products at Sephora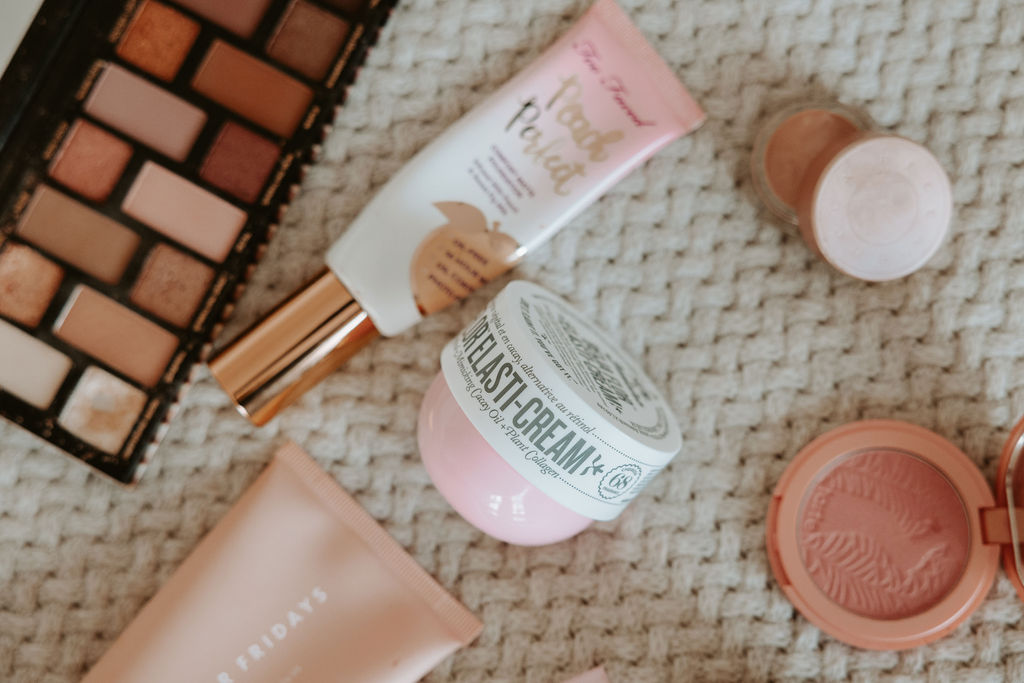 Skincare products are probably the most important beauty products to have. If you take care of your skin, your makeup looks better, and you're more apt to go makeup free more often.
For my skincare routine, I start by double cleansing. I use a few different cleansing balms to help remove my makeup before I wash my face. The Farmacy Green Clean Makeup Removing Cleansing Balm is a longtime favorite. It removes your makeup and other impurities, so your skin is prepped to be washed with your regular cleanser. That way, your cleanser is washing your actual face, and not just taking your makeup off.
My next pick in the Sephora Holiday Savings Event is a body moisturizer. If you have dry skin or just want a heavier moisturizer for your skin throughout the winter, this Sol de Janeiro Beija Flor Elasti-Cream is one of my favorites. It's vegan and enriched with collagen and squalane to promote firmness and an overall supple appearance.
Another moisturizer option that I love from Sephora is the Charlotte Tilbury Magic Cream Moisturizer. This is another great moisturizer for those with dry skin. It's made without sulfates, SLS or SLES and infused with hyaluronic acid to help keep moisture locked in. Another dry skin recommendation [for your face] is this one by Tatcha for anyone. It's so hydrating. I just refilled my supply when I went back to the States in August.
Favorite Makeup Products at Sephora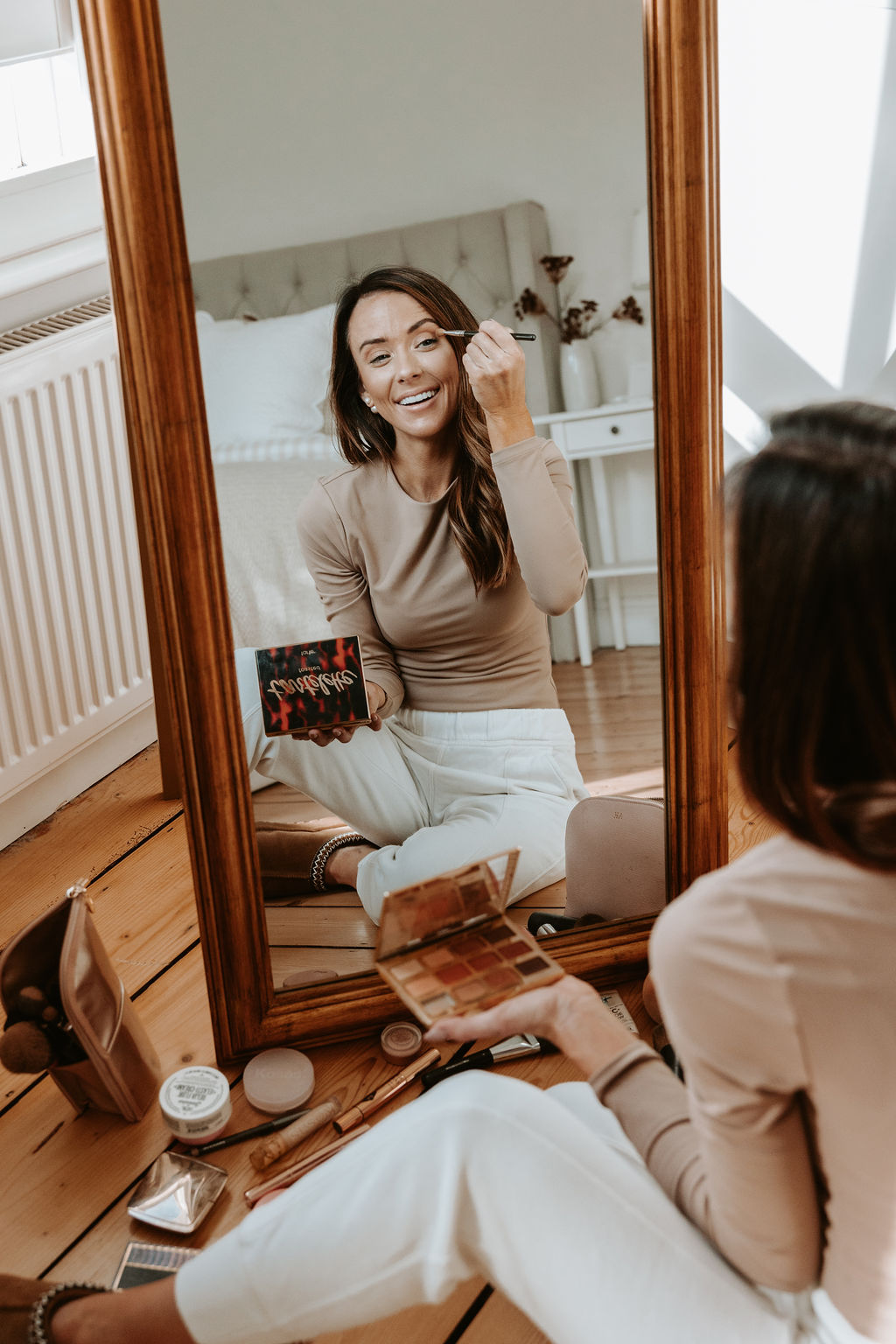 I've recently been loving the brand Kosas, and their Cloud Set Baked Setting & Smoothing Powder is amazing. All Kosas products are made with clean ingredients. The brand's slogan is "Clean Makeup for Skincare Freaks", so they pride themselves on the ingredients they use in each of their products. So if you have sensitive or acne-prone skin, this brand might be a good option for you. This setting powder is talc-free and provides the perfect finishing touch to your foundation.
Warm up your skin tone with the Hourglass Ambient Lighting Bronzer. I get the color Radiant Bronze Light. Sweep it on your cheeks and high points of your face for an illuminating sunkissed glow.
Next, add some color to your cheeks with Tarte Amazonian Clay Blush. I love the color Seduce, which is a rosy nude. It provides a beautiful and rich color that leaves a matte finish. I don't like to overdo it with illuminating products. So because the bronzer gives a glowy look, this blush balances that out a bit.
If you're going to have one eyeshadow palette, let it be the Tartelette Toasted Eyeshadow Palette. It features universally beautiful colors with both shimmers and mattes. For everyday makeup, I like to wear matte eyeshadow. A shimmer eyeshadow is fun to wear for evenings out.
For a natural looking brow, this Patrick Ta Major Brow Lamination Gel is an effective and easy product to achieve that look. To get the most out of your natural brows, use this gel using upward strokes. Then, you press your brows into place and the gel helps them stay put all day.
Favorite Hair Products at Sephora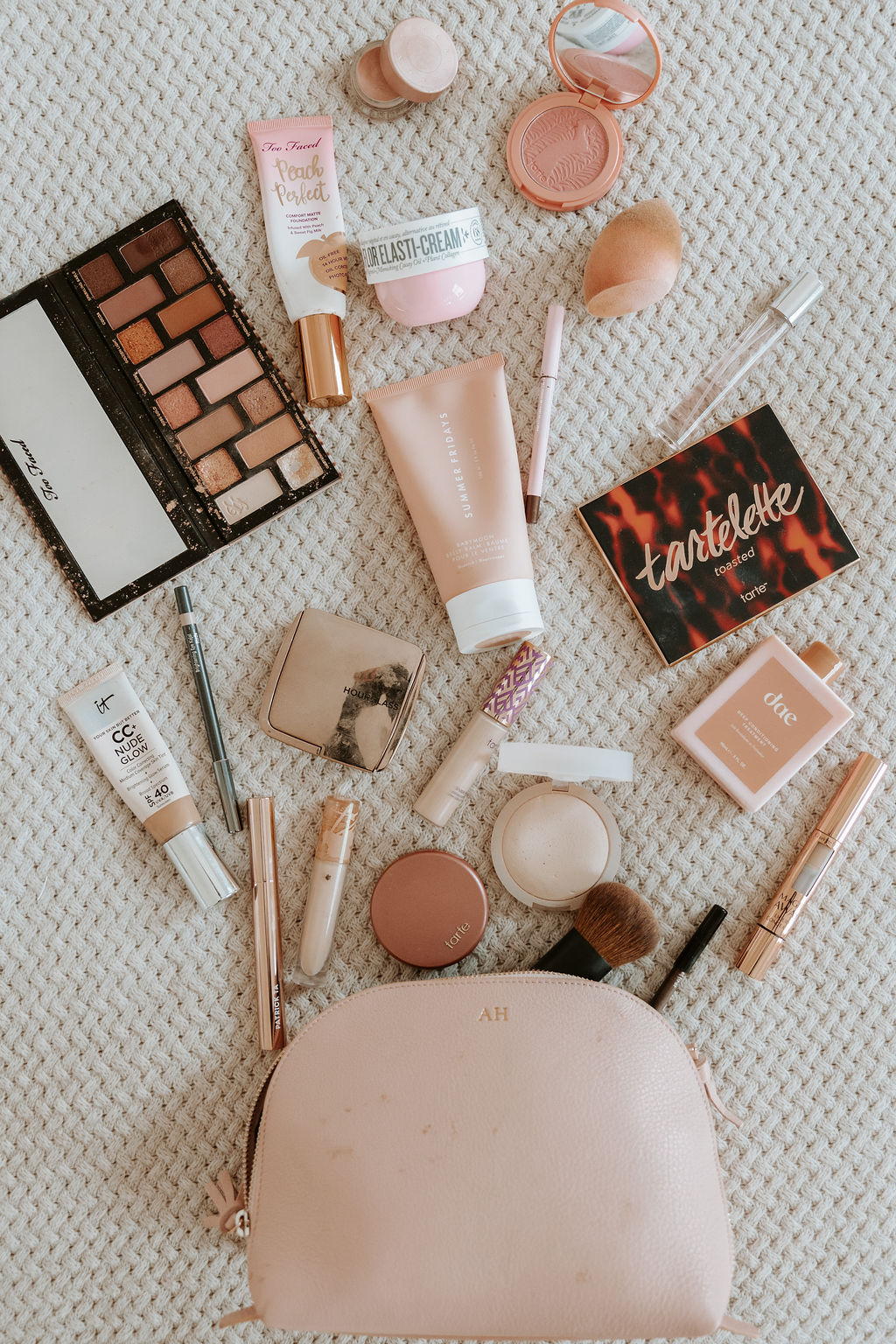 Investing in good hair products is going to save you money in the long run. I have a few favorites from Sephora that I buy on repeat. The first is Dae's Signature Shampoo & Daily Conditioner. It deserves the hype it gets because of how well it nourishes the hair. It's a hydrating formula that leaves your hair silky smooth. And best of all, it's made with clean ingredients, and won't strip away any of the good stuff in your hair. I had been wanting to try Dae's products for so long and, after snagging some last year, I am now a forever fan. However, I still love Pureology. I know many of you who follow me know I've used it for years.
On hair wash days, I spritz this Color Wow Speed Dry Blow Dry Spray into my hair before I blow dry. If you're someone who's short on time most mornings, this cuts drying time down by 30 percent, which is a win in my book! In addition, it also doubles as a heat protectant, so it helps protect your hair from further damage from styling.
Once I'm finished blow drying, I like to put a few curls in my hair for a loose wave look. This ghd 1.25″ Curling Iron is my go-to. I prefer a curling iron with a clamp as a opposed to curling my hair with a wand. I just find it easier and more convenient. And best of all, you don't have to use high heat with this curling iron to get beautiful curls.
Sephora also creates beautiful holiday gift sets that are perfect for all the beauty lovers on your holiday list. You can check those out HERE, if you're interested in browsing. Do you have your eye on any certain products to get during the sale? Let me know! xo.