Hi friends! As I looked back on what you and I both loved in August, I can tell that we started to trend away from the summer heat, and trend toward the crisp, cooler fall air! Isn't that how it normally goes? August is the slow climb, and then when September hits, fall comes in full force – whether or not the season actually begins to change. For me, by the end of August, I'm ready for it! Before we jump full force into the transitional season upon us, I wanted to take a look back at the top selling items you loved from what I shared in August. So, let's jump in!
Top Selling Items You Loved | August 2023
J.Crew Emilie Patch-Pocket Sweater Lady Jacket
When I first saw this lady jacket in the J.Crew new arrivals for the fall season, I instantly fell in love. And I can see that you did, too! I've already styled this piece several ways, and I'm excited to continue to wear it throughout the season.
Paige Sasha High Waist Wide-Leg Jeans
These high-waisted wide-leg jeans are so sophisticated. I love the creased feature through the leg of the pants because it gives these wide-leg jeans a trouser look, that this also very in this fall season. These jeans would pair really well with shoes such as chunky loafers or heels!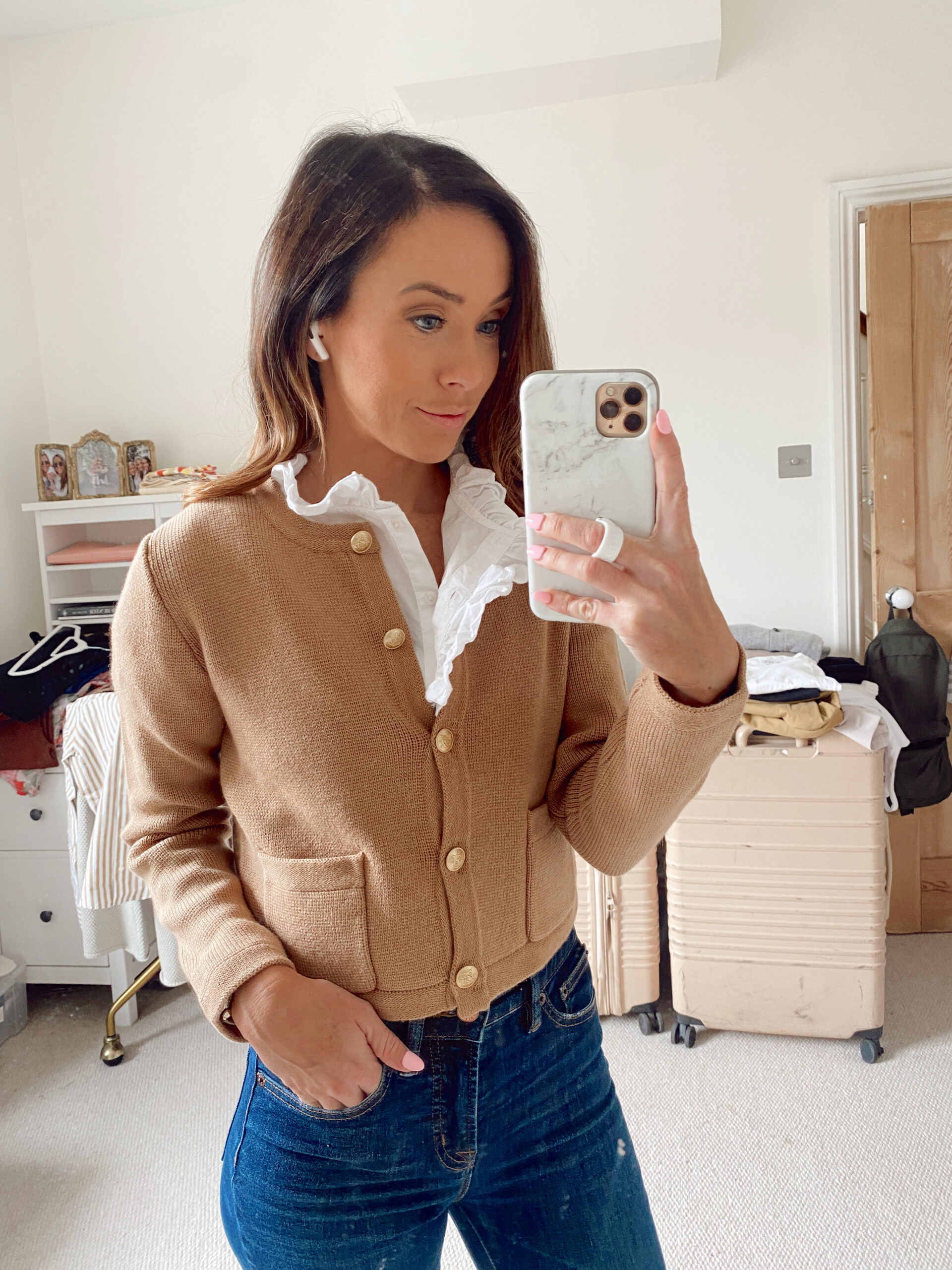 J.Crew Ruffle Trim Button-Up Shirt in Cotton Poplin
I love to see that you got excited about this ruffle trim button-up shirt like I did! This top is a perfect transition piece for those days when you're feeling uncertain about the weather. Layer this top underneath a cardigan or a sweater and let the ruffles peep out to add a nice touch, or wear it on its own!
Madewell Cable Ashmont Cardigan Sweater
Who can say no to a cable-knit chunky sweater when the temperatures start to drop? This sweater is perfect for those fall days when you want to feel cozy, but still look put together. Personally, I love the large button details!
David Yurman Albion Ring with Semiprecious Stone and Diamonds
This ring has been a staple piece In my jewelry collection for a long time now, and I'm happy to see that you are loving it as well! Although this ring is a bit of an investment, it has truly been one of my go-to's for years, and it isn't going away for me anytime soon. It's a classic!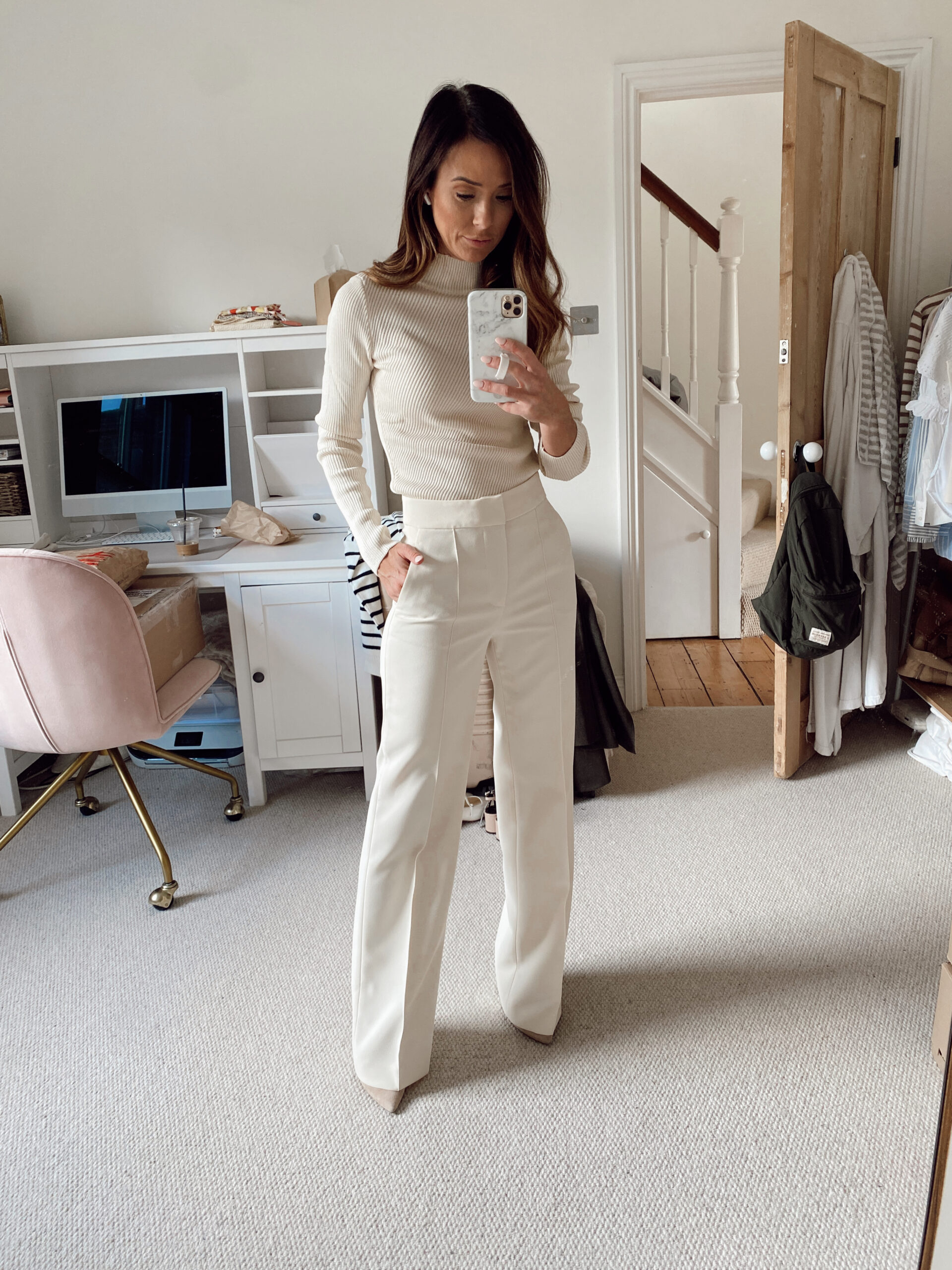 Mango Wide-Leg Pleated Pants
Wide-leg trousers are certainly a trend that I hope to see stick around for a while! Have you hopped on the train yet? Whether you want to add to your pants collection, or you have yet to give a pair of pants like these are try, this pair would make a great addition to any wardrobe.
ASTR the Label Floral Print Pleated Dress
If you know my style, then you know that I can't resist a good dress! I'm happy to see that you loved this floral print pleated dress too. This dress is great for warm weather, and it will also transition well to the fall season by adding a classic cardigan or sweater on top.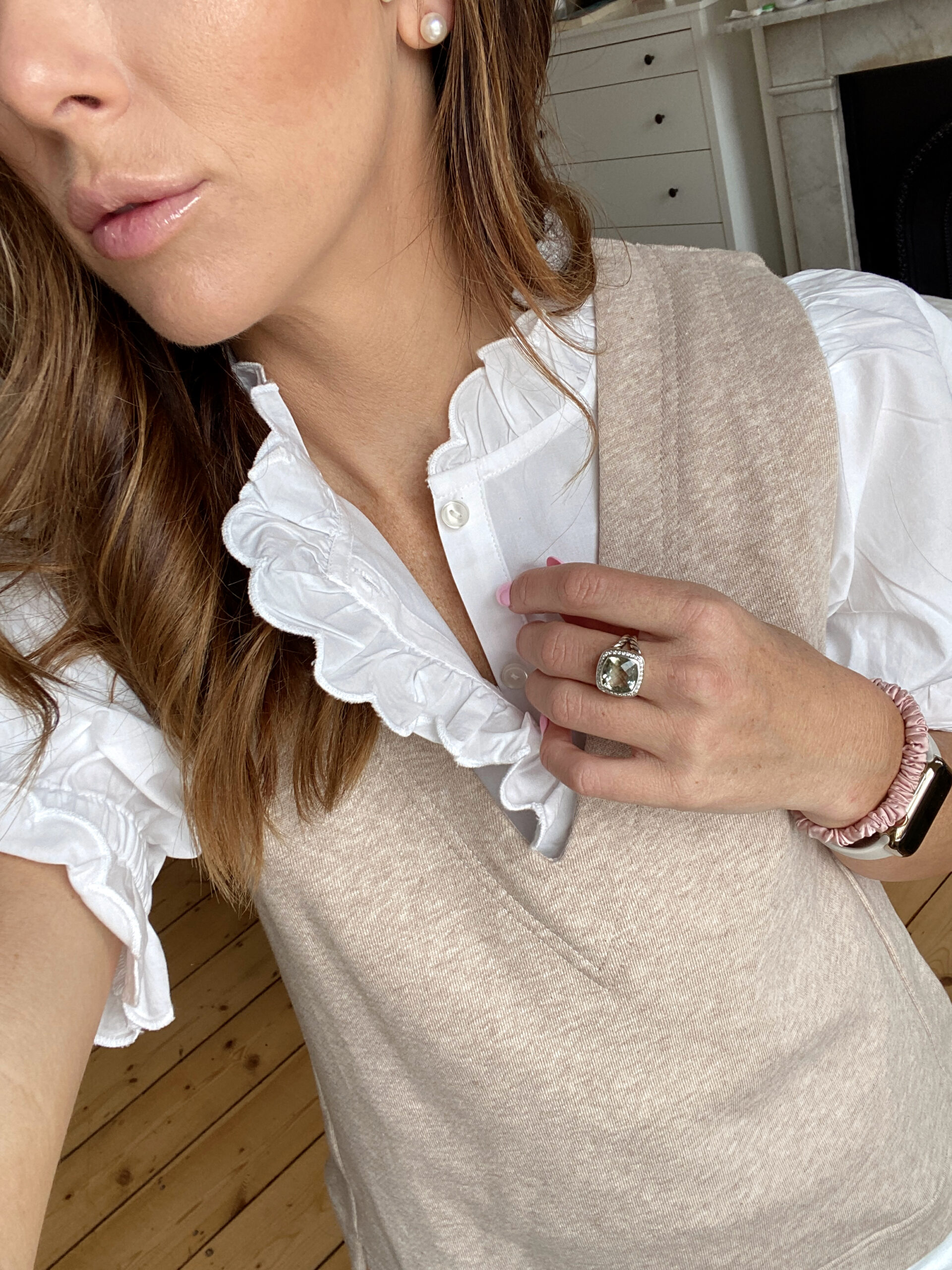 Michele 20mm Apple Watch Bracelet Watch Band
As I've been loving my new Apple Watch, I've also loved trying out and styling different watch band options. I still love a classic watch look, so adding this bracelet watch band to my Apple Watch for a more elevated look is a happy medium for me.
H&M Fine-Knit Collared Sweater
This striped collared sweater is a no-brainer, right? This is one of those sweaters that I will be tempted to grab for almost every day in the fall! I love the large collared detail at the top, and the stripes give this one a timeless look.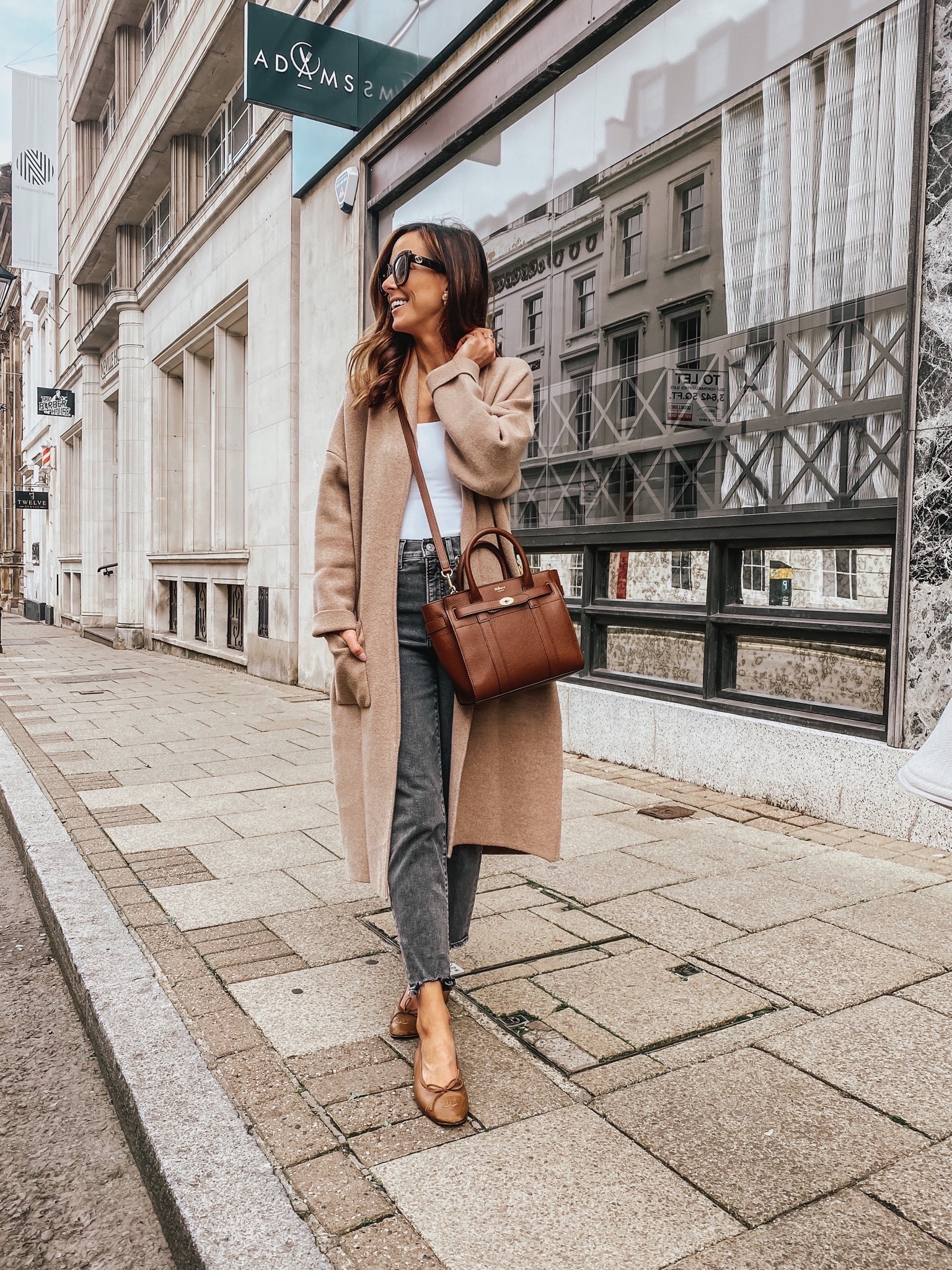 Mango Oversized Knitted Coat With Pockets
And last but certainly not least, I'm happy to see that you loved this coatigan too! I'm excited to style this oversized coatigan with jeans, trousers, and even long dresses and skirts. A coatigan is one of my must-have pieces for fall days when the weather is breezy and cooler, but not quite cold.
Alright, that's a wrap! Do you have a favorite from this round-up of the August top sellers? Let me know in the comments! xo.