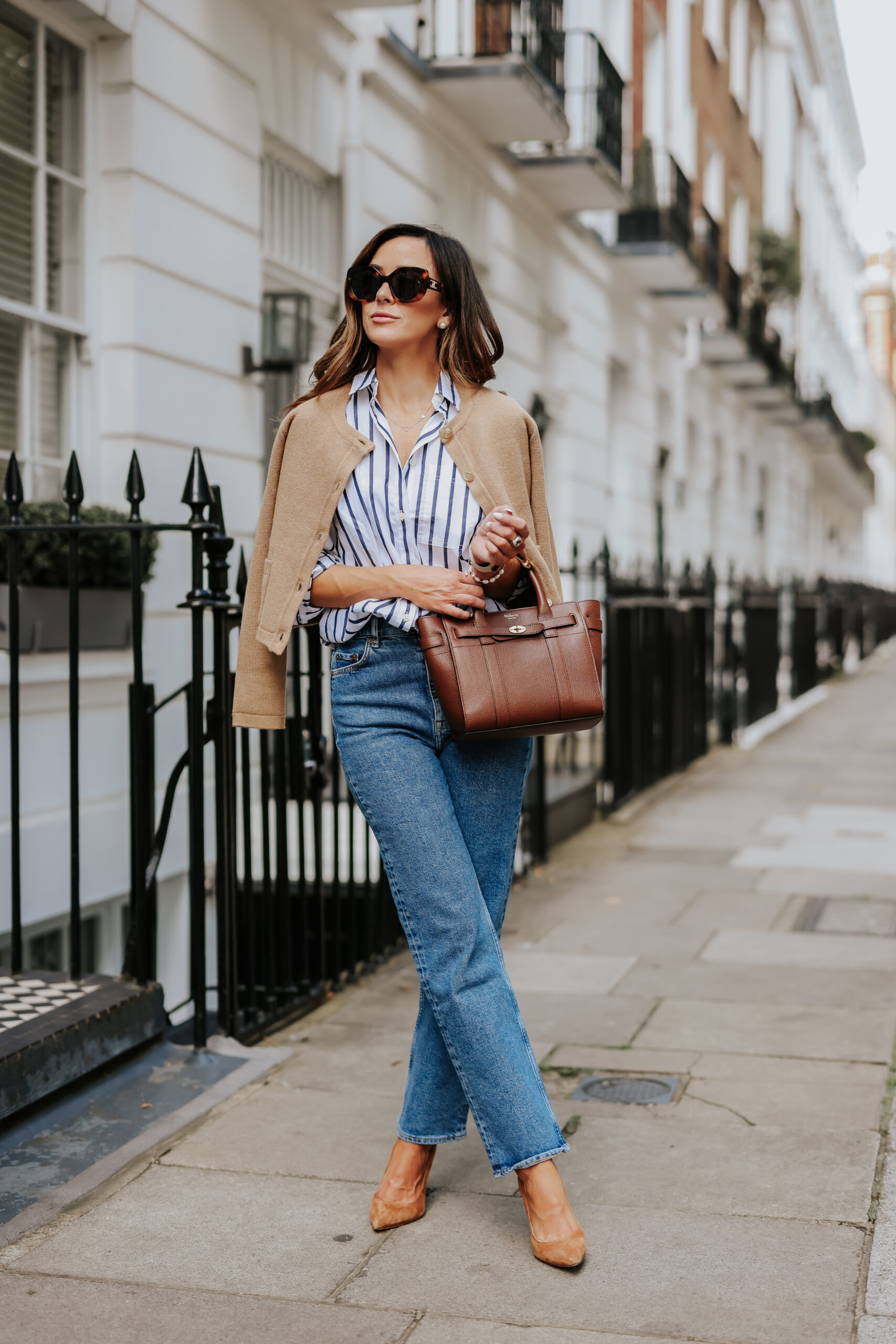 Hi friends! Have you gotten the itch to shop for fall pieces just yet? Even though the warmth of summer is still very much present for so many of us, the fall season is upon us. And to say I'm excited might be a bit of an understatement! If you're at a loss for where to start, I can't recommend the J.Crew new arrivals section enough. J.Crew is a retailer that I always turn to for Fall classics. From button-up shirts to sophisticated outerwear and quality cashmere pieces, they have a great selection for the season. In this post, I'm sharing several of my favorite J.Crew new arrivals for the fall season. Let's jump in!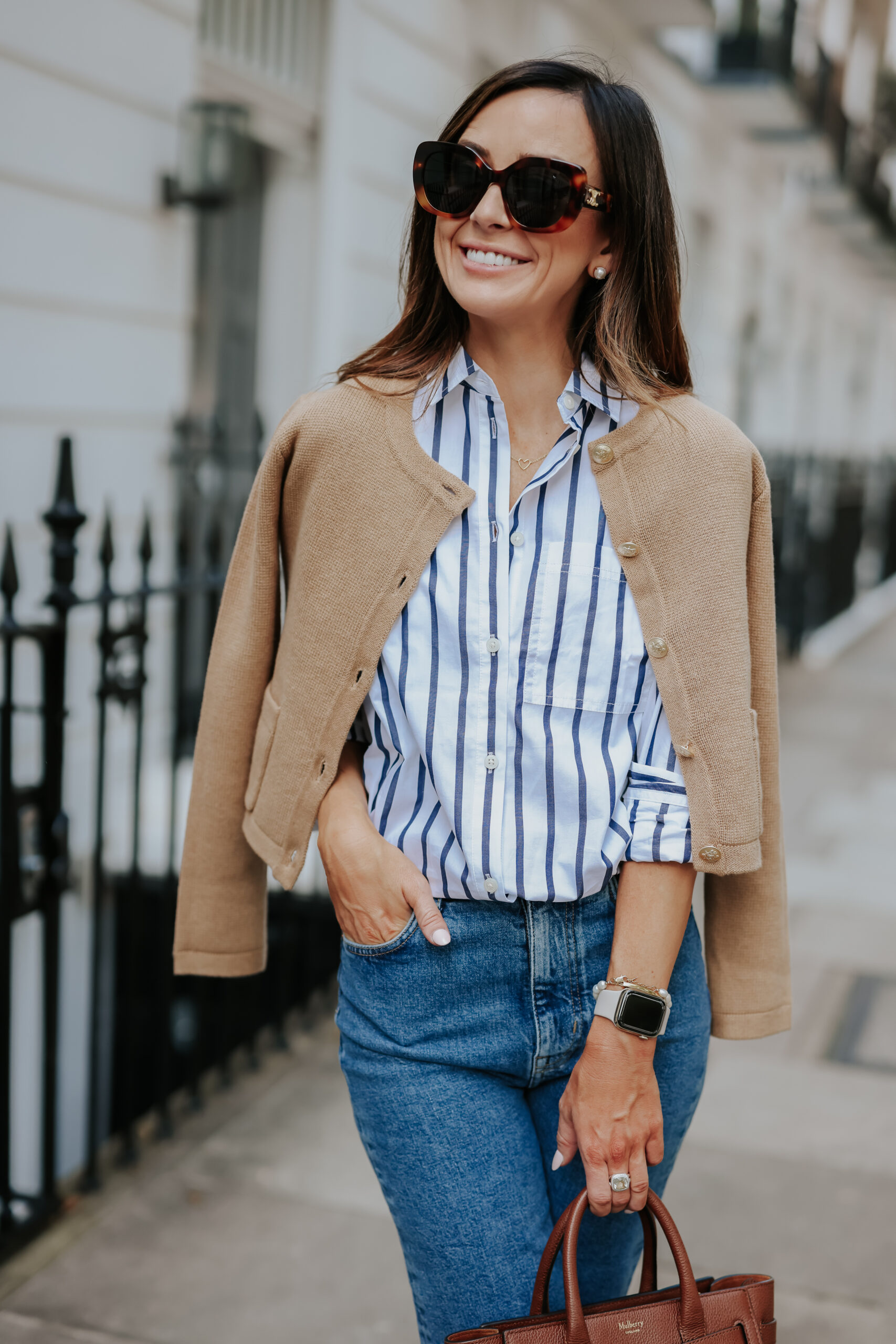 Classic Fall Outfit
Even though a button-up shirt styled with denim and heels is nothing new, all of these high-quality pieces together create a stunning, classic look. This striped cotton poplin shirt is a perfect match for a sweater lady jacket either draped over the shoulders or fully on. Together, these two pieces create a refined look with a lot of visual interest in the mix of the stripes on the shirt and the solid-colored jacket.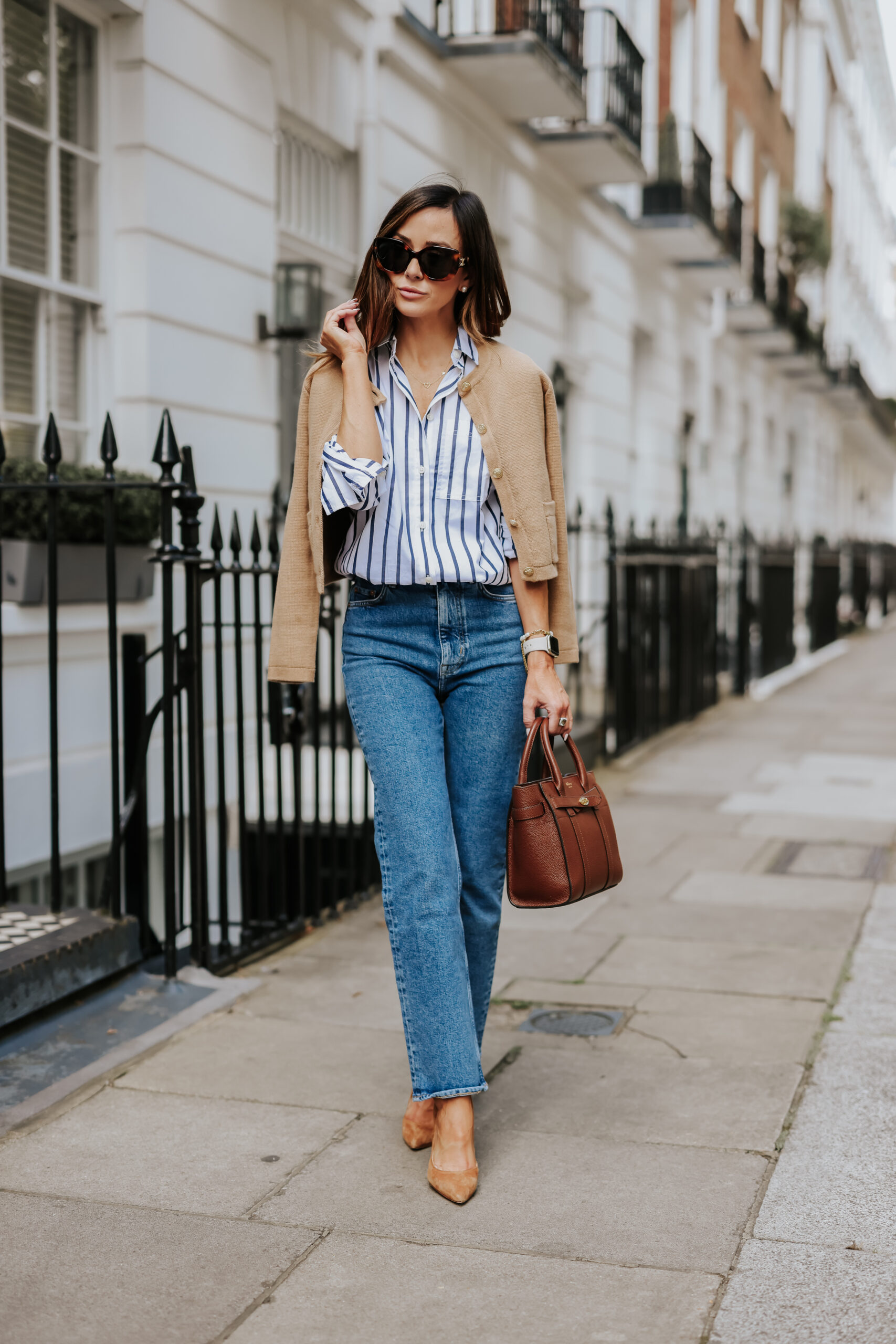 I styled these pieces with these high-waisted tapered-leg jeans and pointed-toe pumps. The ones I'm wearing here are an older pair of Steve Madden pumps that are no longer available, but the ones that I've linked are identical! For a bag, I grabbed this Mulberry Mini Zipped Bayswater because I thought the brown leather was the perfect match. To accessorize this look with classic elements, I added these square-frame sunglasses, this pearl beaded bracelet, and these pearl stud earrings. And of course, I grabbed my new Apple Watch that I've been loving.

New-In J.Crew Pieces I Recently Snagged
These classic pieces are the perfect bridge to take us from summer to fall. Personally, it's hard for me to say no to a good sleeveless mock neck sweater. This piece is a versatile transition piece because it's a great option for when the weather is still a little warm, but also a great layering piece for fall. When the temperatures start to drop, throw a cashmere caridgan or sweater jacket over it and you're good to go.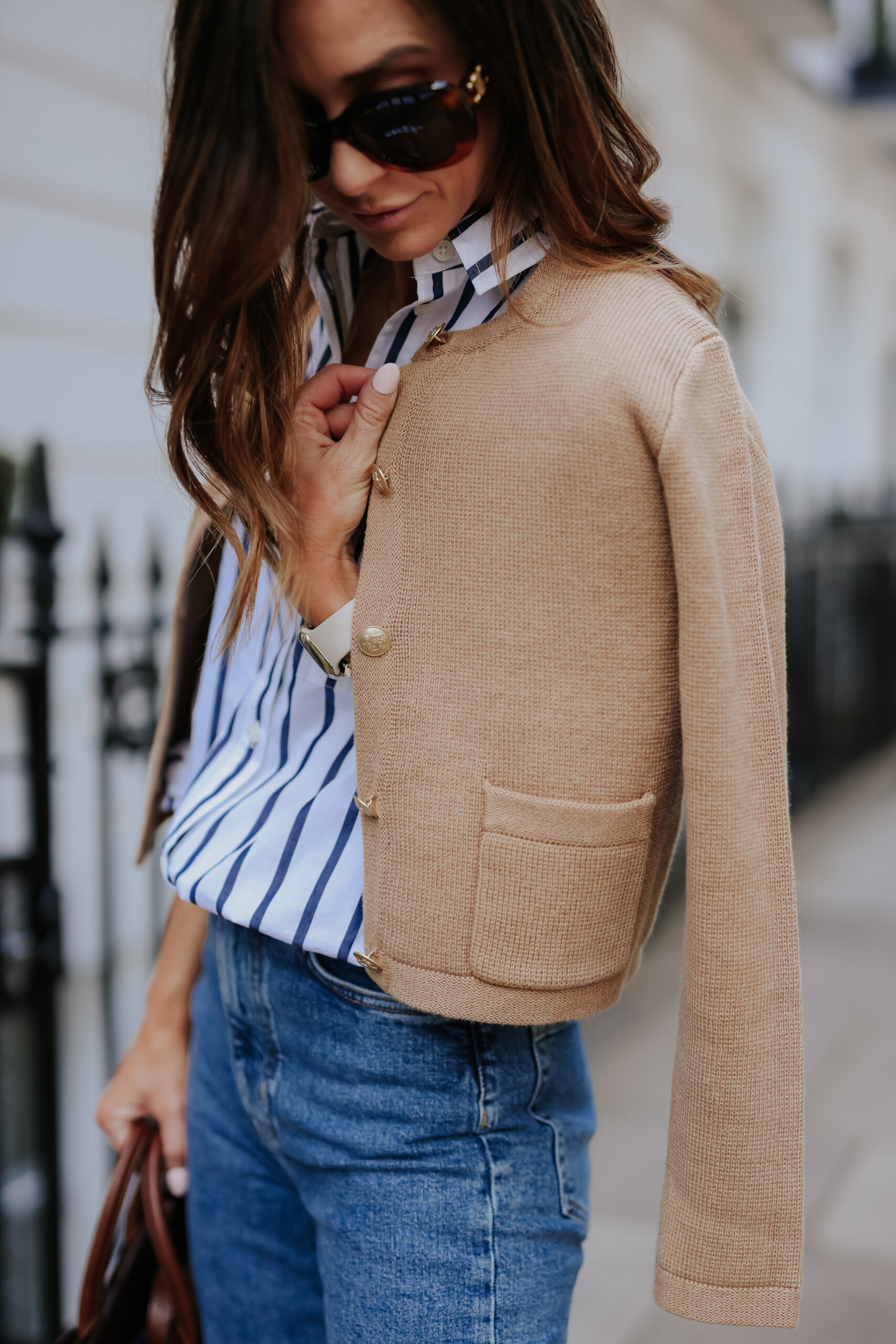 Have you noticed that ballet flats are trending? I certainly have, and I'm so here for it. Before we break out into our boots and booties for the winter, I'll be wearing these satin ballet flats. I think these will be adorable to style with jeans and long skirts or dresses for the transitional season.
The New-In Classics From J.Crew for Fall
Make sure you don't skim over the colder weather options from the J.Crew new arrivals before it's too late! I know it feels a little early to be thinking about coats, long sleeves, booties, and turtlenecks, but the tempture will drop soon enough. And when it does, you don't want to be shopping from a section that's picked over or full of "out of stock" items!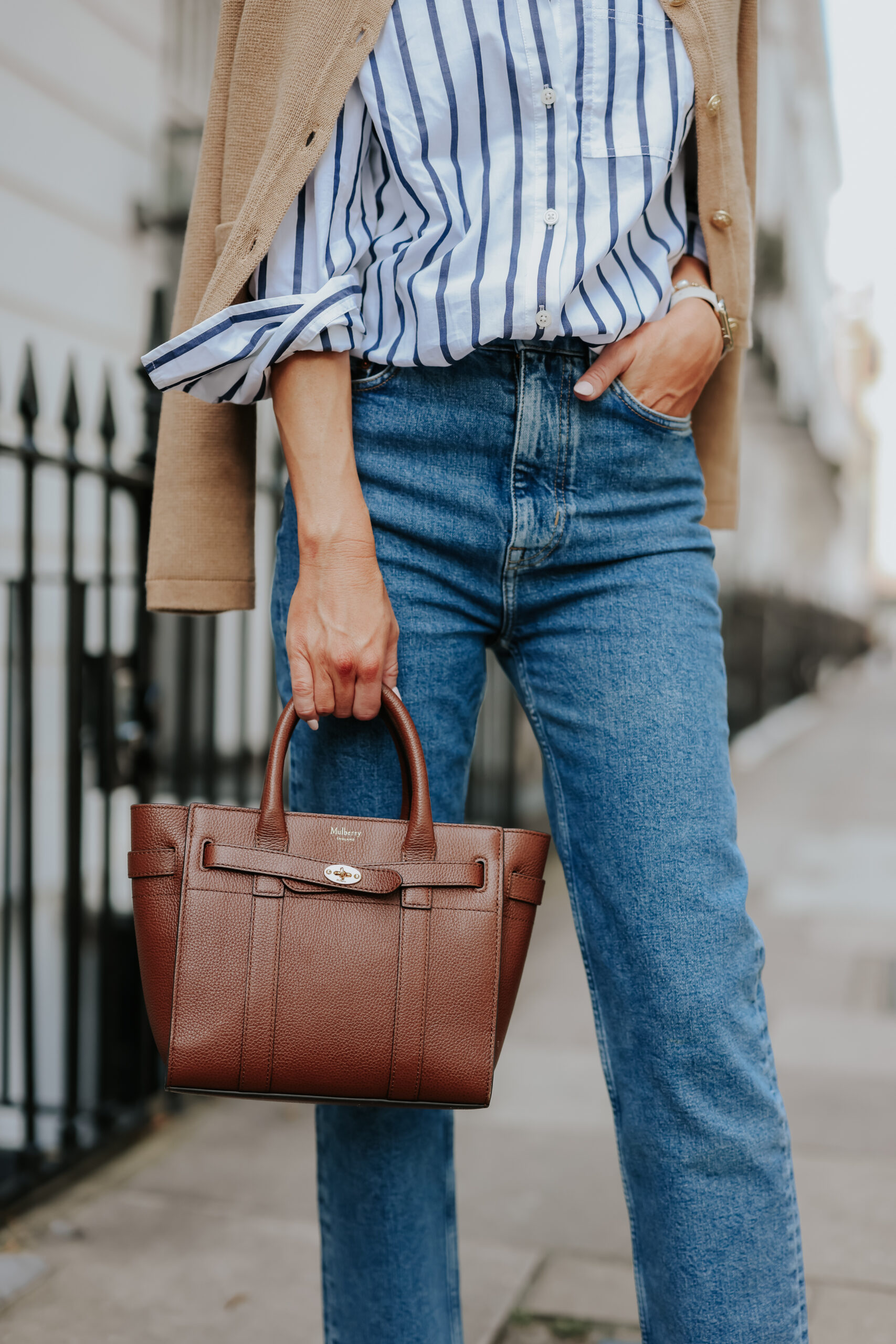 This brown quilted jacket certainly caught my eye for the upcoming fall season. The color is actually called, "roasted cocoa" and I think that is so spot on! This one also comes in navy, and I think both are stunning options for any fall wardrobe.
And don't forget to stock up on the high-quality basics to get you through the season. Pieces like this cashmere crewneck sweater or this lightweight turtleneck are stunning closet staple items.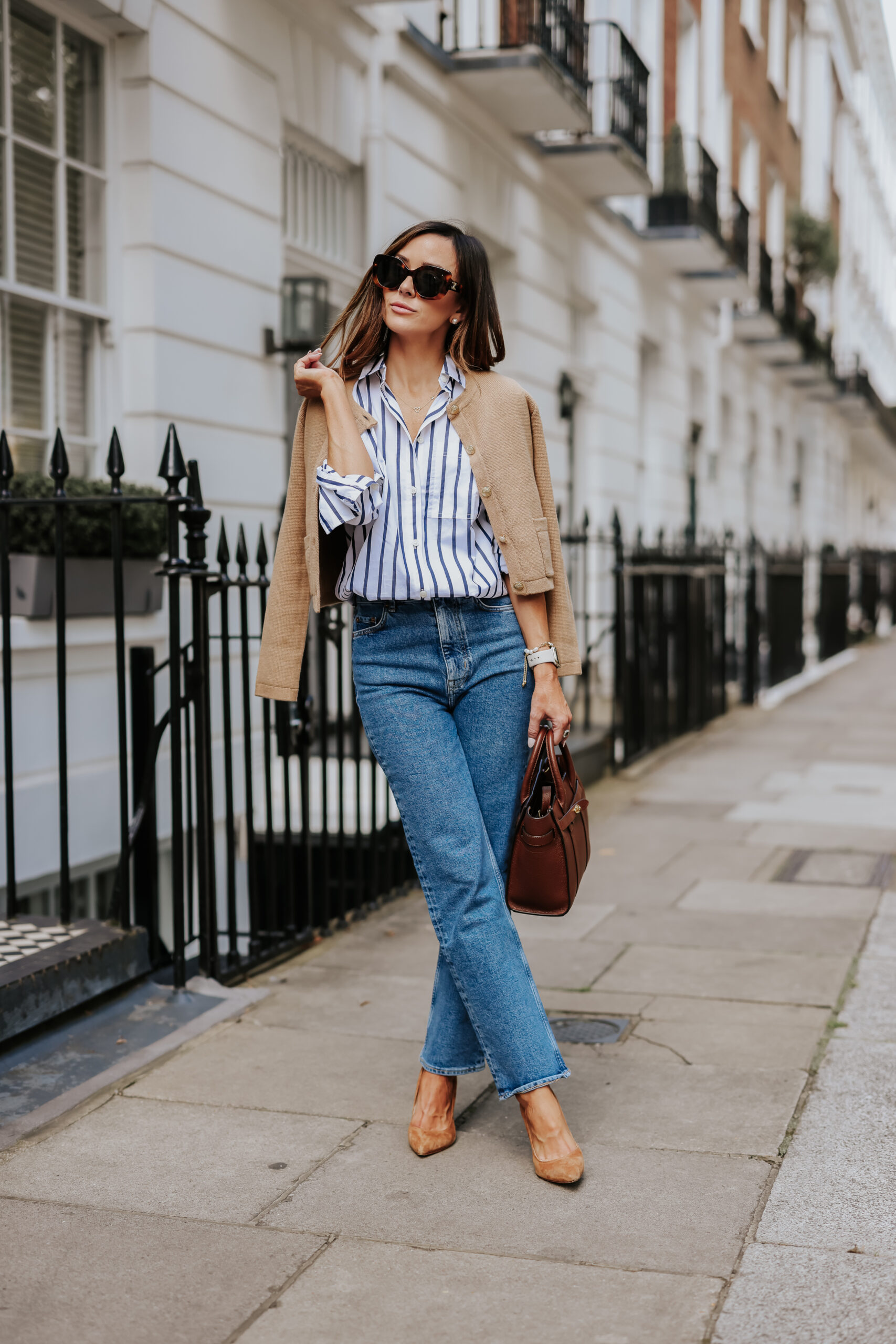 Did anything catch your eye from this round-up of new arrivals from J.Crew? Let me know in the comments! xo.