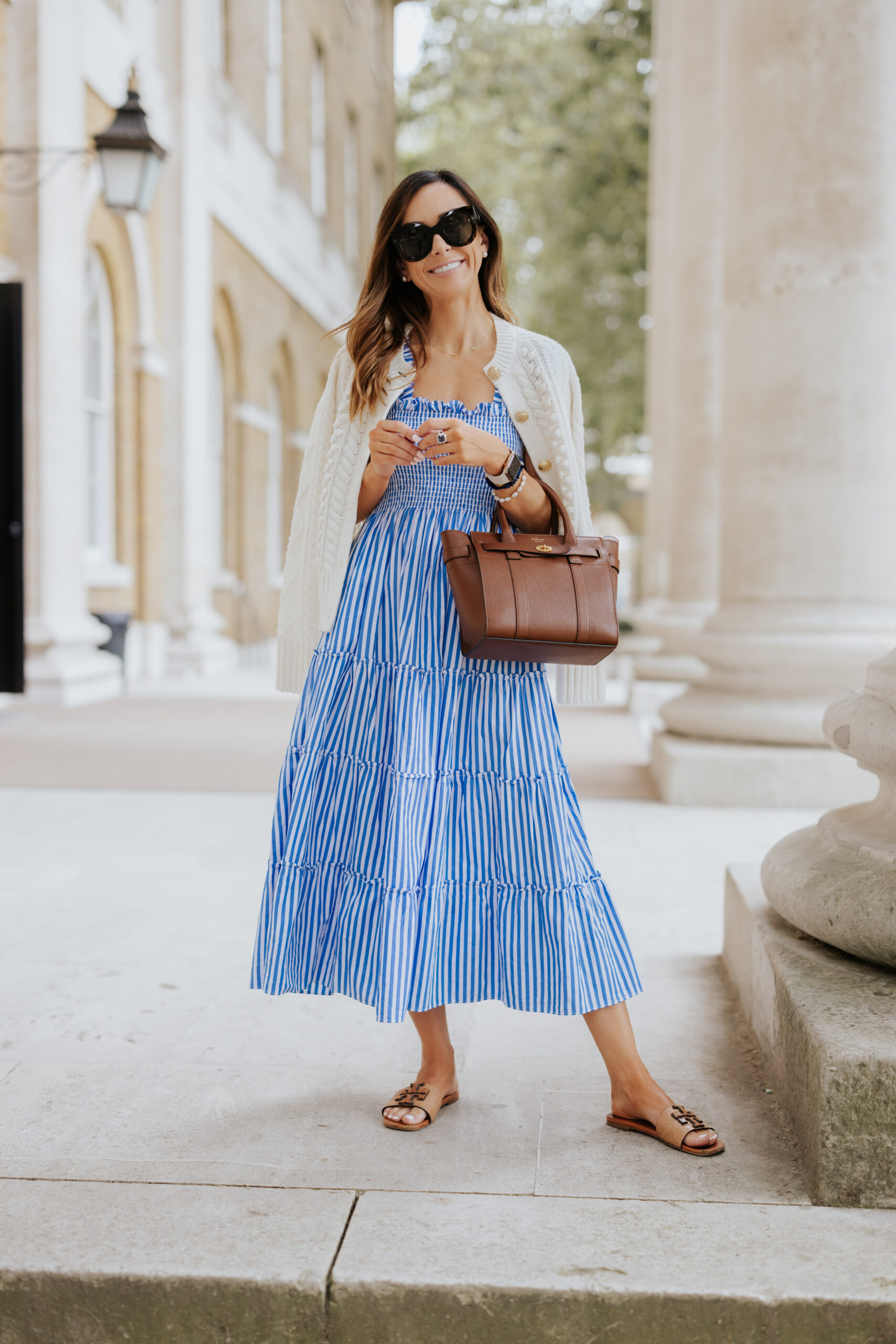 Hi friends! Have you ever said, "I will never get a…" and then sometime later, you ended up doing exactly what you said you wouldn't do? Well, that's exactly my story with the Apple Watch! Although I always thought having an Apple Watch would be nice, I just never wanted to add "one more device" to my life. And especially not one that I would wear. However, I've finally been swayed, and I got an Apple Watch for myself. I've been wearing it for a little while now, and I have some thoughts!
In this post, I'm sharing my review of the Apple Watch and some elevated Apple Watch bands that I like. Want to know what I think? Let's jump in!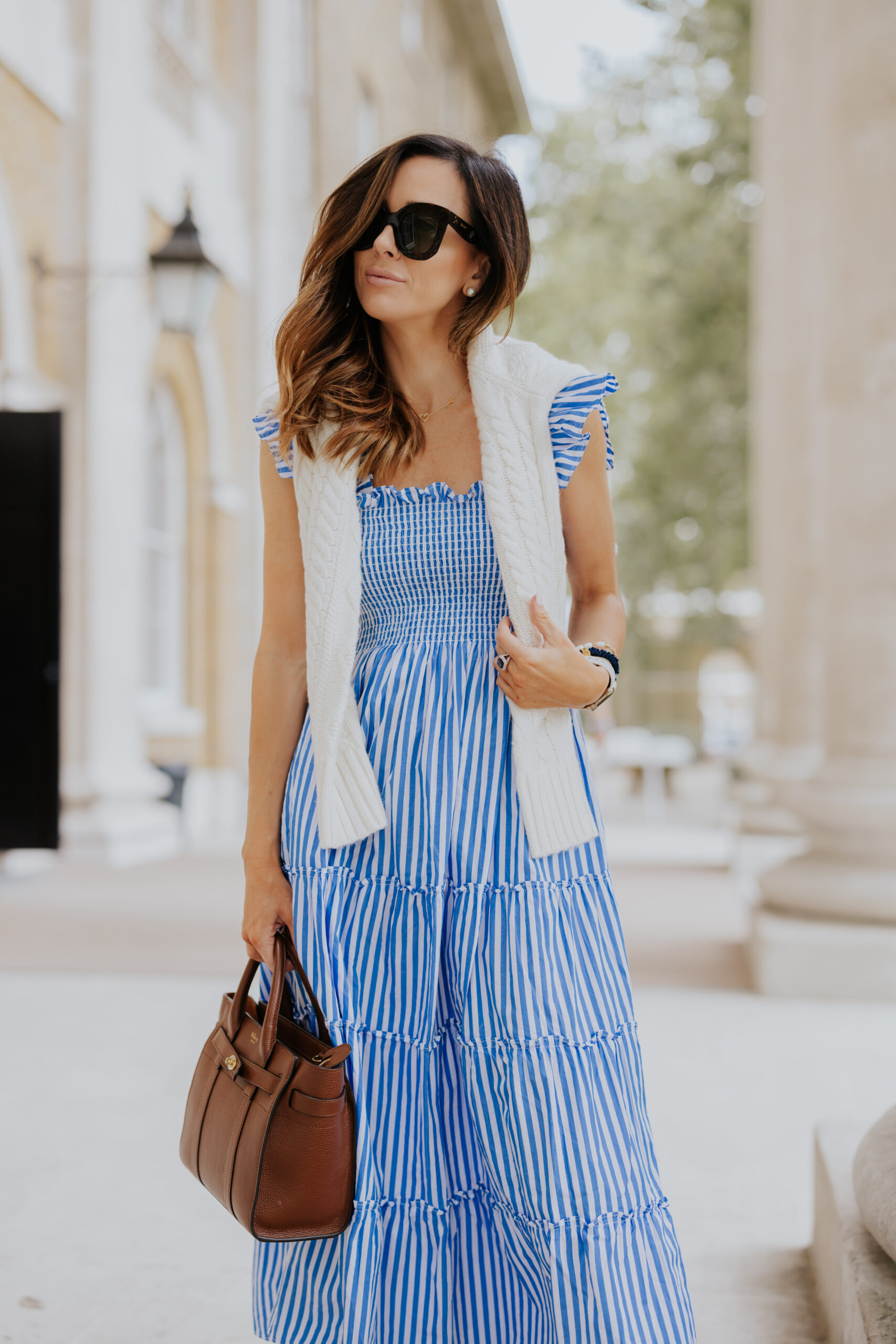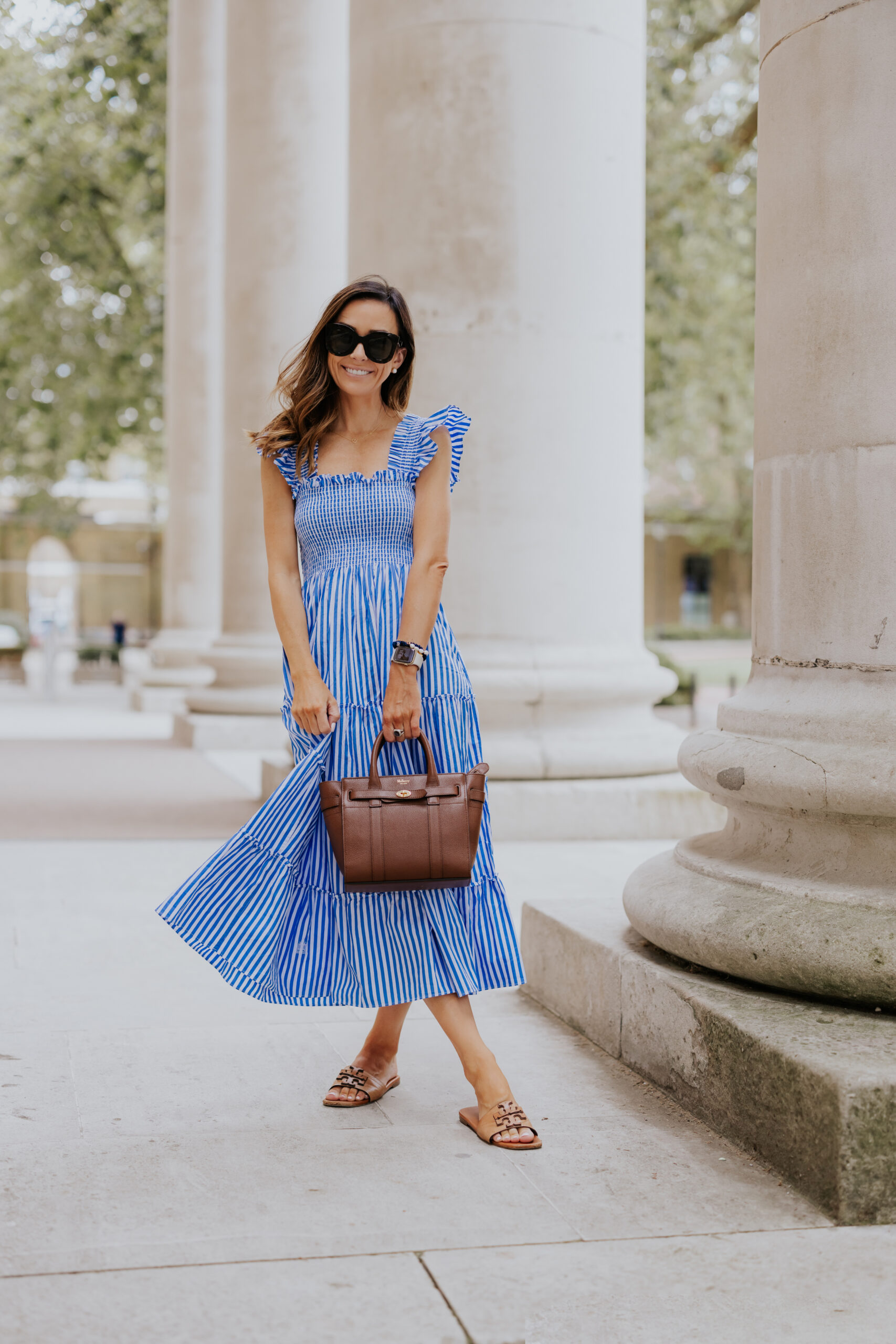 Hill House Dress Outfit
But first, I have to share yet another bandwagon I've finally jumped on – the Hill House dress craze. It took me what feels like ages to try it for myself, but I finally did it. In my defense, they just recently launched in the UK. I was kindly gifted the gorgeous [and much beloved] nap dress, and I can now say that … I understand the hype. And not because it was gifted … although I always appreciate a brand's kindness, it doesn't constitute an automatic approval from me … I absolutely love it! The silhouette is so flattering on, literally, every body type I've seen it on and it's incredibly comfortable to wear, especially this time of year. Now, if you've been on the train for a while, I'm sure none of this is news to you. However, if you're late to the Hill House game like me, then I'm here to tell you that the nap dress is truly something special!
To style this dress in a classic way, I added this cable-knit cardigan sweater to wear over my shoulders. I wanted to keep the comfortable feeling going all the way down to my shoe choice, so I added these Tory Burch slide sandals. To tie in the brown leather look, I added this Mulberry Bayswater bag. For accessories, I went with pearl details by adding this pearl beaded bracelet and these pearl stud earrings. Before heading out the door, I grabbed one of my favorite pairs of sunglasses, my Apple Watch, and I was on my way!

Apple Watch Review + Elevated Watch Bands I Like
I finally took the plunge and purchased the Apple Watch Series 8 when I was in NYC last month. After spending some time exploring its features compared to the Oura Ring, I decided to try it out. To my surprise, I actually received a lot of negative feedback on the Oura Ring!
One thing I really appreciate about the Apple Watch is the ability to customize the band. Whether I want to wear the watch with my everyday outfits or dressier outfits, it's nice to know that I can change out the band accordingly. Below, I've rounded up some of my favorite elevated watch bands for the Apple Watch. If you want to see the one I purchased on, you can likely see me wearing it on IG stories most days now. I finally got it fitted.
To be honest, I was always tempted to buy Apple Watch in the past, but I use to talk myself out of it. The health and activity tracking tools on the watch were appealing to me, but I worried that wearing this type of device would be one more thing that would overstimulate me and drain my energy. And my phone already does that enough!
However, this past year I've been really intentional about creating notification boundaries for myself. I've customized the 'personal' and 'work' profiles that Apple has on the phone to fit my needs. I've also turned off notifications for most of my apps, and I only get text updates from certain contacts in my phone during certain blocks of time throughout the day. Setting these boundaries has been so life-giving to me, and therefore, I started to feel like I could handle adding the Apple Watch to the mix. Once I got it, the settings I have on my phone synced with the watch. Now, after using it for a month, I can say that I'm so happy with the purchase!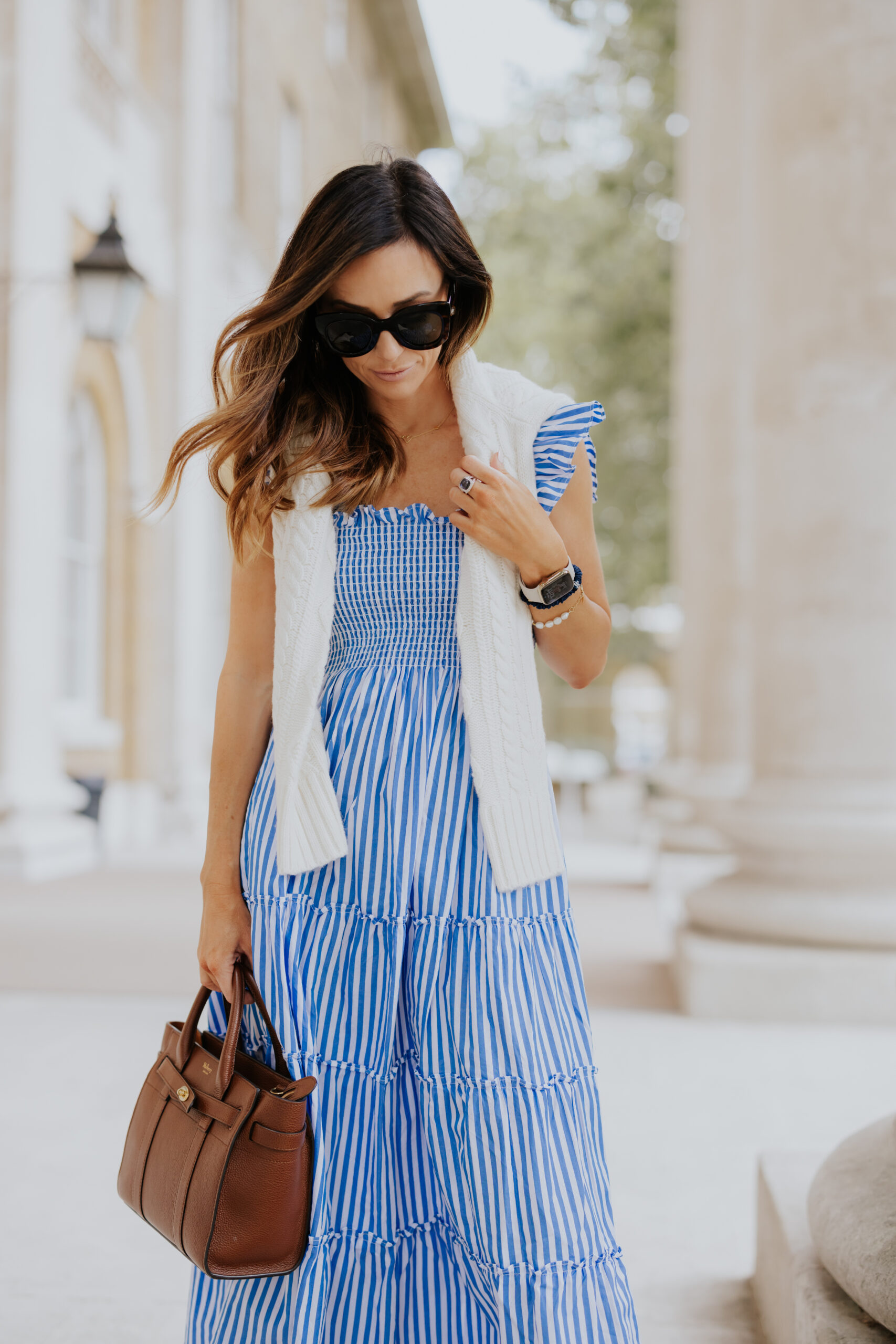 Checking My Phone Less
One thing I really loved about having the watch right off the bat was that I didn't have to get my phone out to see what time it was. And of course, because it's a watch! But checking the time on my phone was always risky for me because it's possible that I would see a notification, and then get sucked into my phone. Checking into something 'real quick' would sometimes turn into a rabbit hole. But now that I can check my watch for the time, I don't have to worry about being derailed so easily.
Health + Wellness Features
Just as I expected, I love the health tracking features so much. While you wear the watch it records activity, tracks calories burned, counts steps, encourages you to stand at least once an hour to increase healthy circulation, monitors heart rate with built-in ECG functionality, records workouts, and tracks body temperature. The body temperature tracking feature can also retroactively provide ovulation predictions that can aid in family planning.
I love that the watch encourages you to stay active and healthy. It allows you to set activity goals throughout the day and encourages you to close your rings each day. As a bonus, it also gives you ideas for ways to meet your goals too. When I'm able to close my rings, it always feels like such an accomplishment! The workout app on the watch also has some really great fitness and mindfulness classes.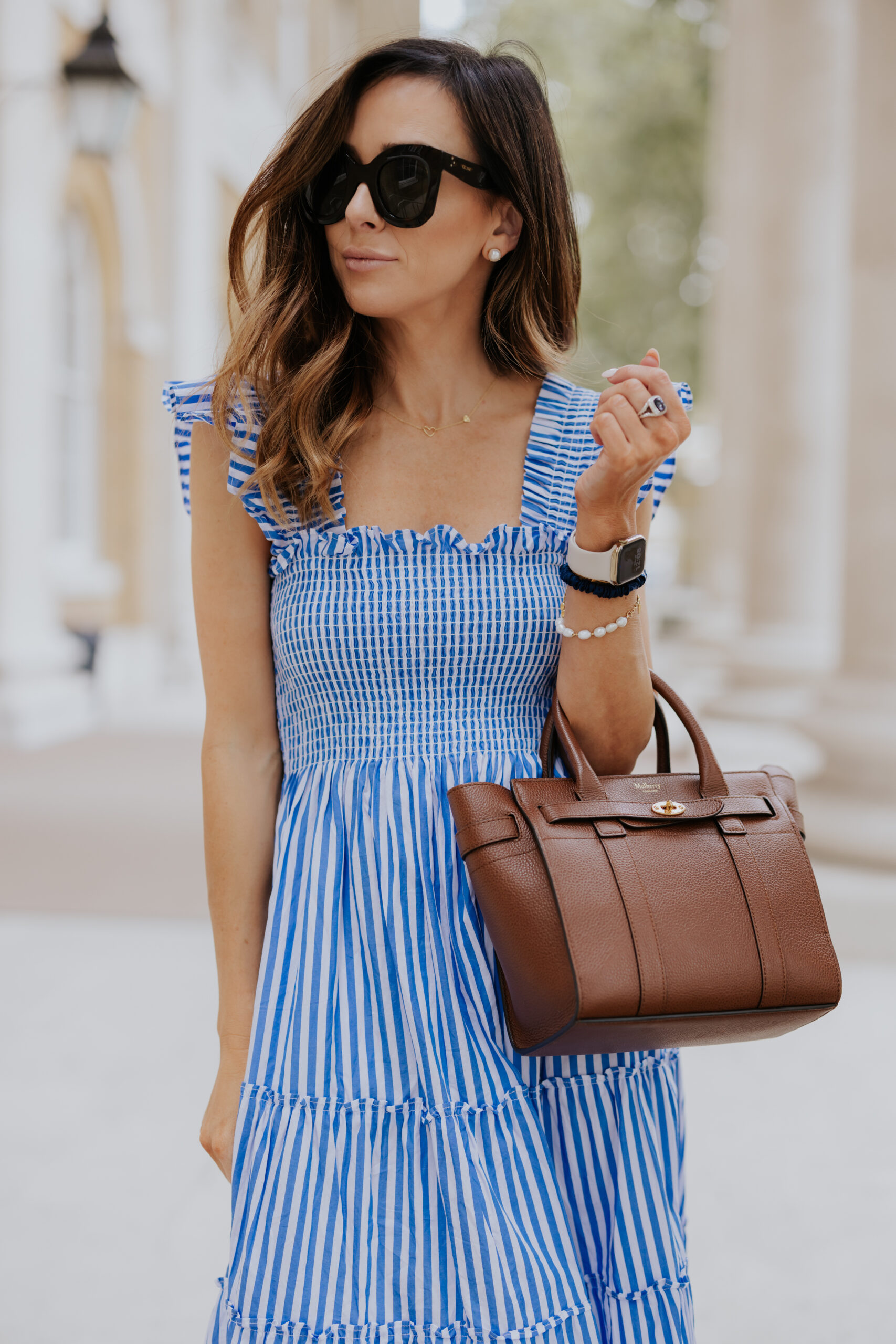 Safety Features
Aside from the health and wellness features, the watch has some pretty amazing safety features as well. There's a feature called Crash Detection that can detect whether the wearer was in a car crash. If the watch detects a car crash, emergency services will be called and dispatched if the prompt on the phone isn't responded to in a certain amount of time. And there's another safety feature called Fall Detection that can detect if someone has taken a hard fall. The watch will also call emergency services if the prompt goes unanswered after one minute.
Ability To Link Phone Carrier
I decided to not link my Apple Watch to my phone carrier as an additional service to pay for. So, I do have to have my phone with me to receive notifications and make calls on it. For me, this works! But if you're someone who doesn't want to worry about having your phone on you to receive these notifications or make calls on your watch, you might want to set up that service.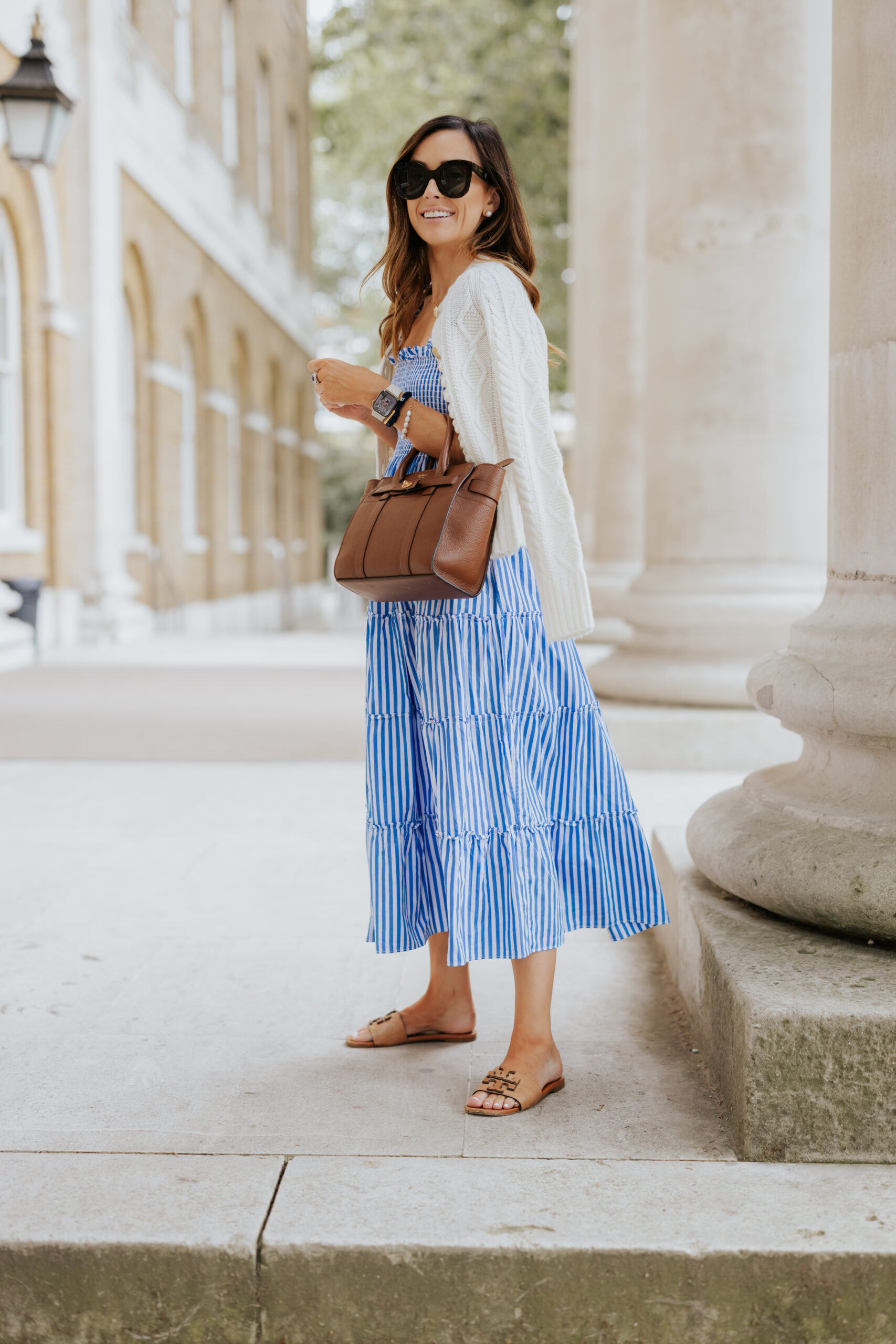 Customization
Lastly, I really appreciate how customizable it is. From the endless ways to configure the digital face on the watch, to the several different band options out on the market, you can certainly make it suit your style. Overall, I love the Apple Watch and I can't recommend it enough!
Are you on the fence about getting an Apple Watch? Do you already own one? Tell me more in the comments below! xo.