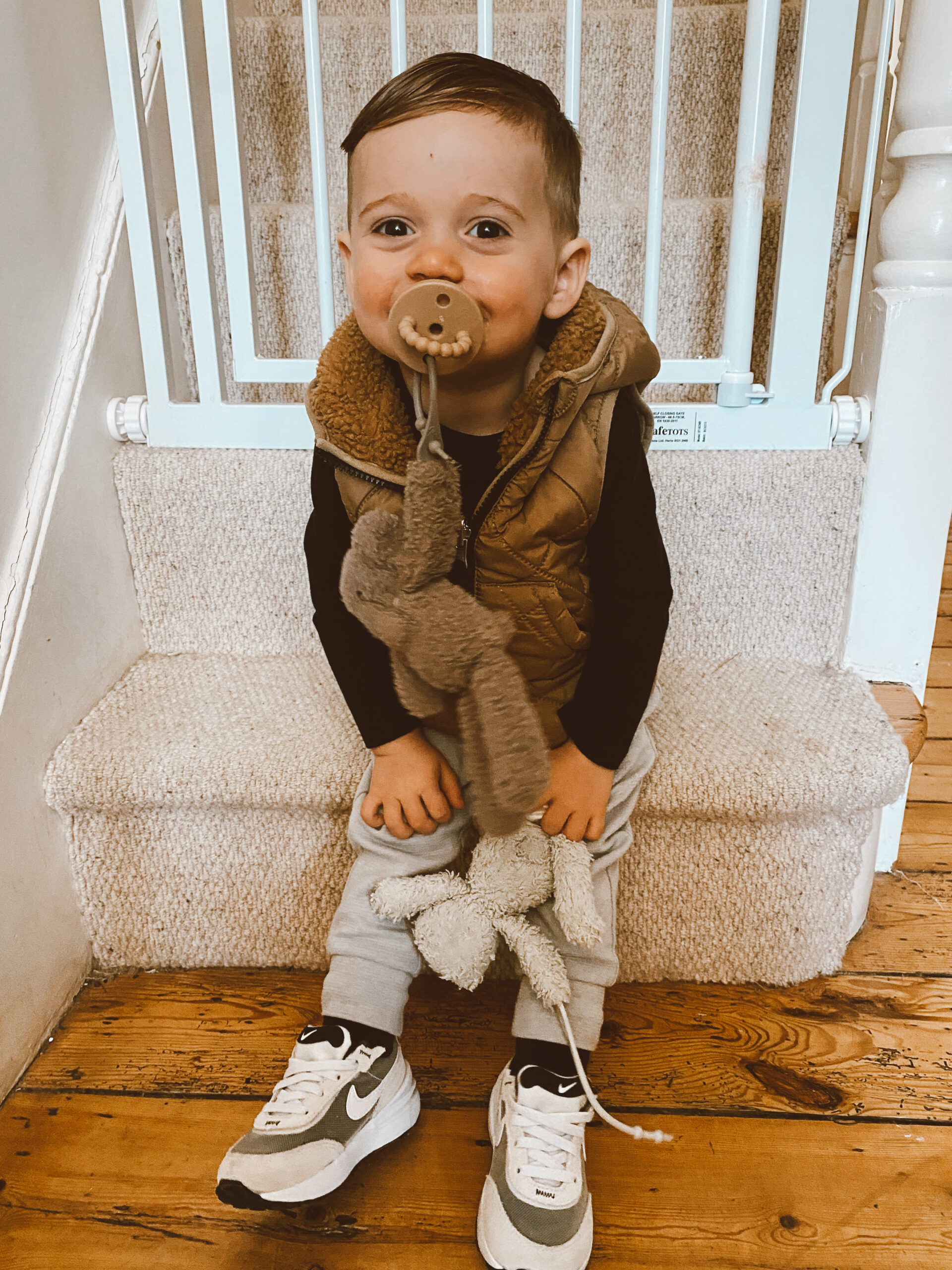 Hi friends! Have you snagged any good fall finds lately? As much as I enjoy shopping for the fall season for my own wardrobe and my home decor, I also love shopping for Louie! Something about fall fashion finds for littles is just so adorable. While I've been browsing fall finds for little ones myself, I thought I would round up my favorites to share with you as you might be shopping for your little ones, too!
Fall Fashion Finds for Littles 0-2 Years
While I don't have a little girl, I have to say I can't help but swoon over some of the pieces that I see for girls as I shop the new arrivals for Louie. Sometimes I'm too lazy to indicate that I'm shopping for a boy so everything is mixed together in one section and I'm like 'ahhh, how cute is that dress? how cute are those bloomers?' I honestly love it so much. So, this post was really fun to put together! Many of these pieces are super affordable as I know how quickly their clothes get destroyed at daycare and pre-school. Of course, I do love making a few investments for nice occasions but, for those most part, these are cute pieces that are [for the most part] budget-friendly. Alright, let's take a look at some of these pieces!
Fall Fashion Finds for Baby Girls
How sweet is this long-sleeved jersey one-piece romper? The little ruffles on the shoulders are so precious, and the subtle little hearts are the perfect touch. This romper would be perfect for winter as well, and a great layering piece for other colored pieces such as a coat or sparkly shoes.
I can imagine that a little girl who loves dresses might get a lot of use out of these ribbed footless tights for the colder weather. I love that they are footless as well, making them easier to get on and off. They also come in neutral colors as well.
Fall Fashion Finds for Baby Boys
Even though Louie has grown out of the baby boy section, I still had to take a peek! I always love stocking up on bundles like this 3-pack of pocket bodysuits when I can. These are made of 100% organic cotton and would be perfect for tucking into pants and overalls. I love that they have little pockets on them, too!
This bear beanie is too darling. I especially love that the little bear on this beanie is a subtle touch, but doesn't dominate the entire beanie. That way, this beanie can be a go-to beanie all season long with its ability to mix and match it with all the other fall baby boy clothing you have.
Fall Fashion Finds for Toddler Girls
Do you ever find yourself looking through toddler clothing for girls and thinking, "I want that for myself!" Well, I have to admit that I do. And I'm guilty of thinking that about this adorable striped knit cardigan – too cute!
This frill-trimmed dress has the best fall floral print for your toddler girl. This dress would be perfect for fall family photos because so many different colors can be pulled out for the rest of the family to style as well.
Fall Fashion Finds for Toddler Boys
This two-piece knit set is darling! There's nothing quite like a cozy knit sweater on your little one. Fair warning – you might not be able to resist snuggling them all day.
A great toddler piece for fall is a vest. I love a vest for days when the temperature varies from cooler to warmer because they don't run the risk of getting too warm like they might if they were wearing a coat.
Does this fall round-up for kids have you inspired to add to your own fall wardrobe? See the new-in classics for fall from one of my favorite retailers.
Alright, that about does it! Sometimes shopping for children's clothing can feel a little overwhelming. So, my hope is that these pieces help you narrow down your search a little so that you can cross fall shopping for your kids off your to-do list!
Did any of these fall fashion finds for littles catch your eye? Let me know in the comments below! xo.