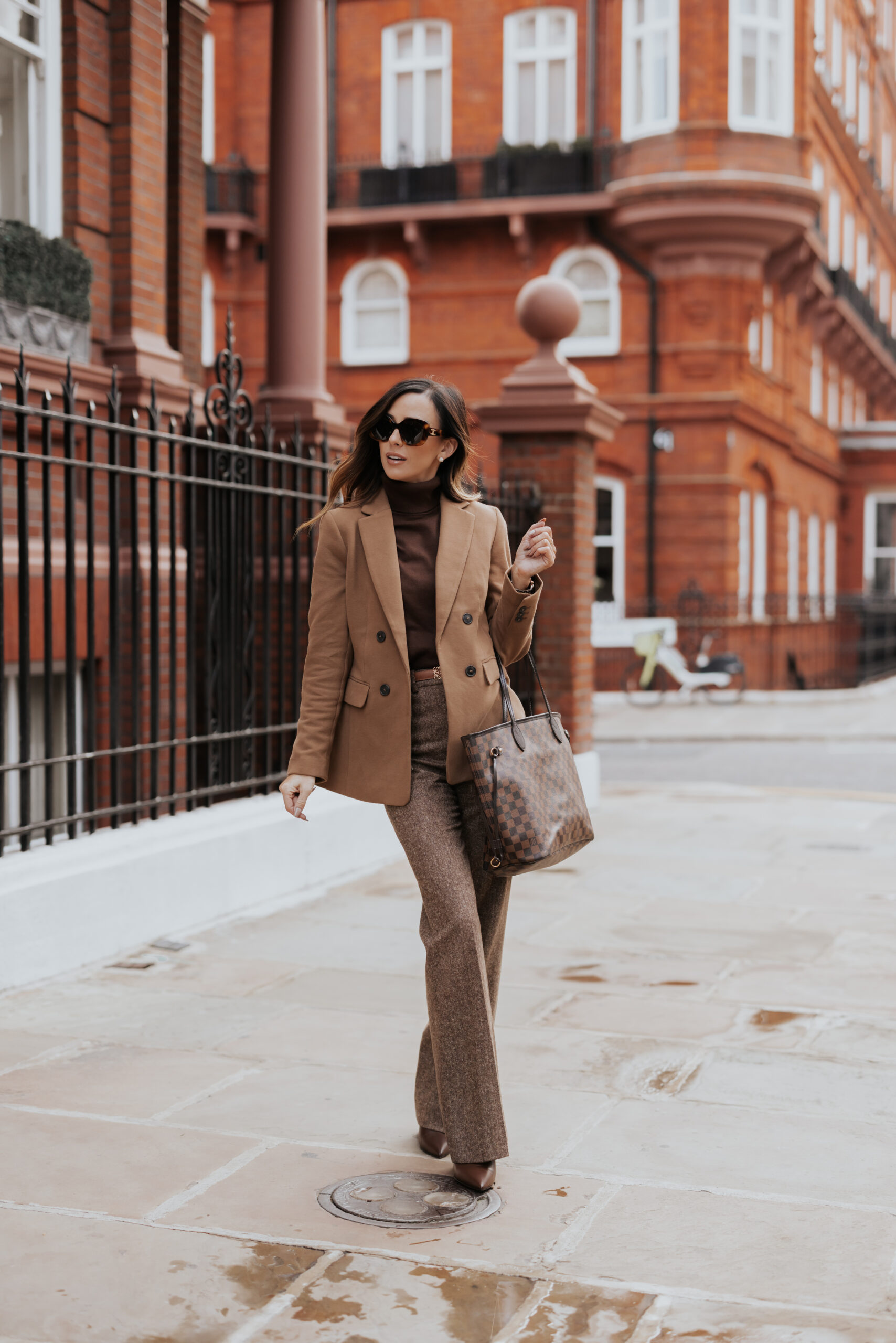 Hi friends! Have you reached back into your closet to grab a jacket just yet? Or are you still waiting for the temperature to drop where you live? It's probably no secret to you that I am thrilled about the upcoming fall season. And when I say "fall season", I should really say "fall fashion", because that's my favorite part! There's nothing better than ushering in cooler weather with the perfect jacket, so that's why today, I'm sharing my must-have jackets for this fall season. So, let's jump in!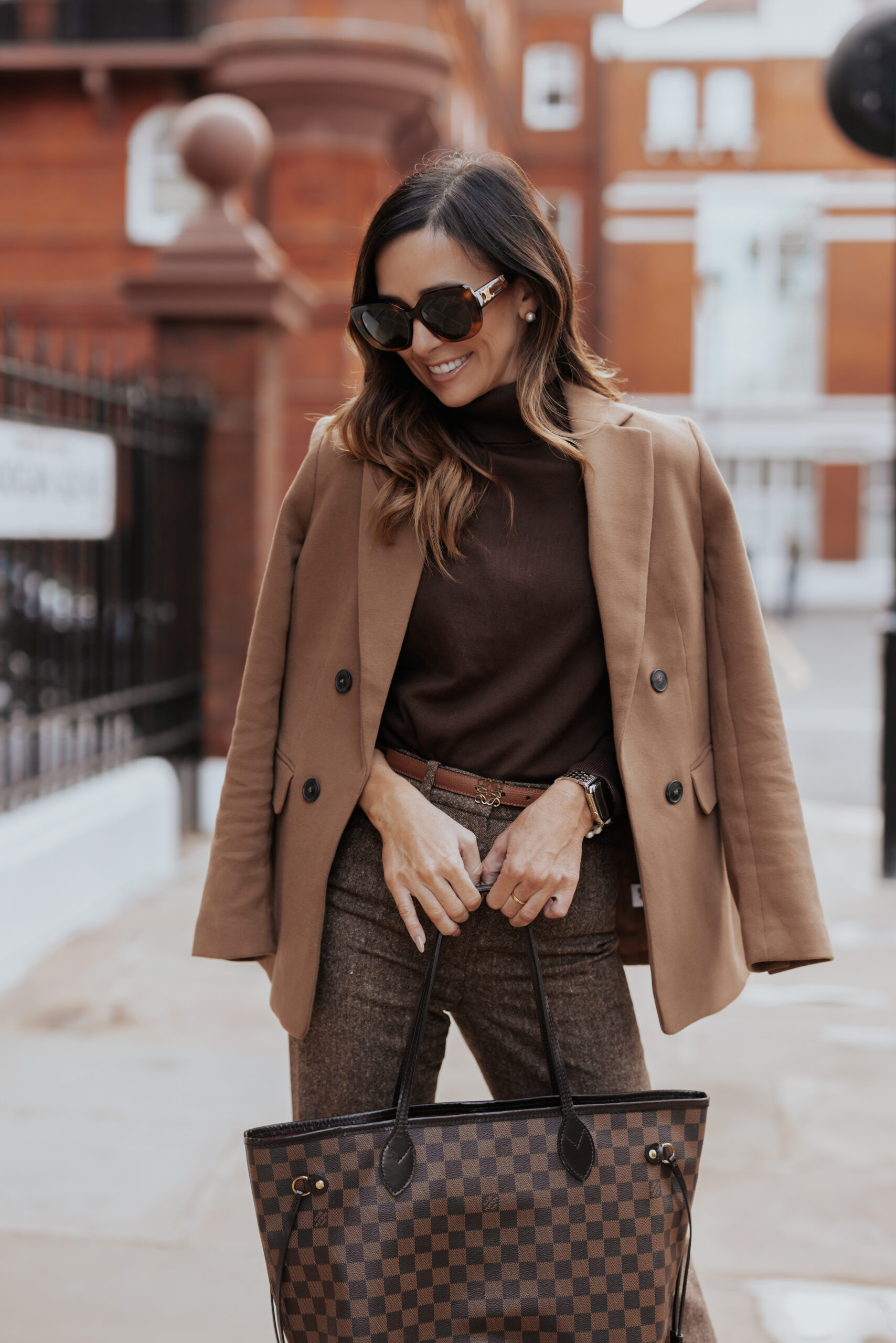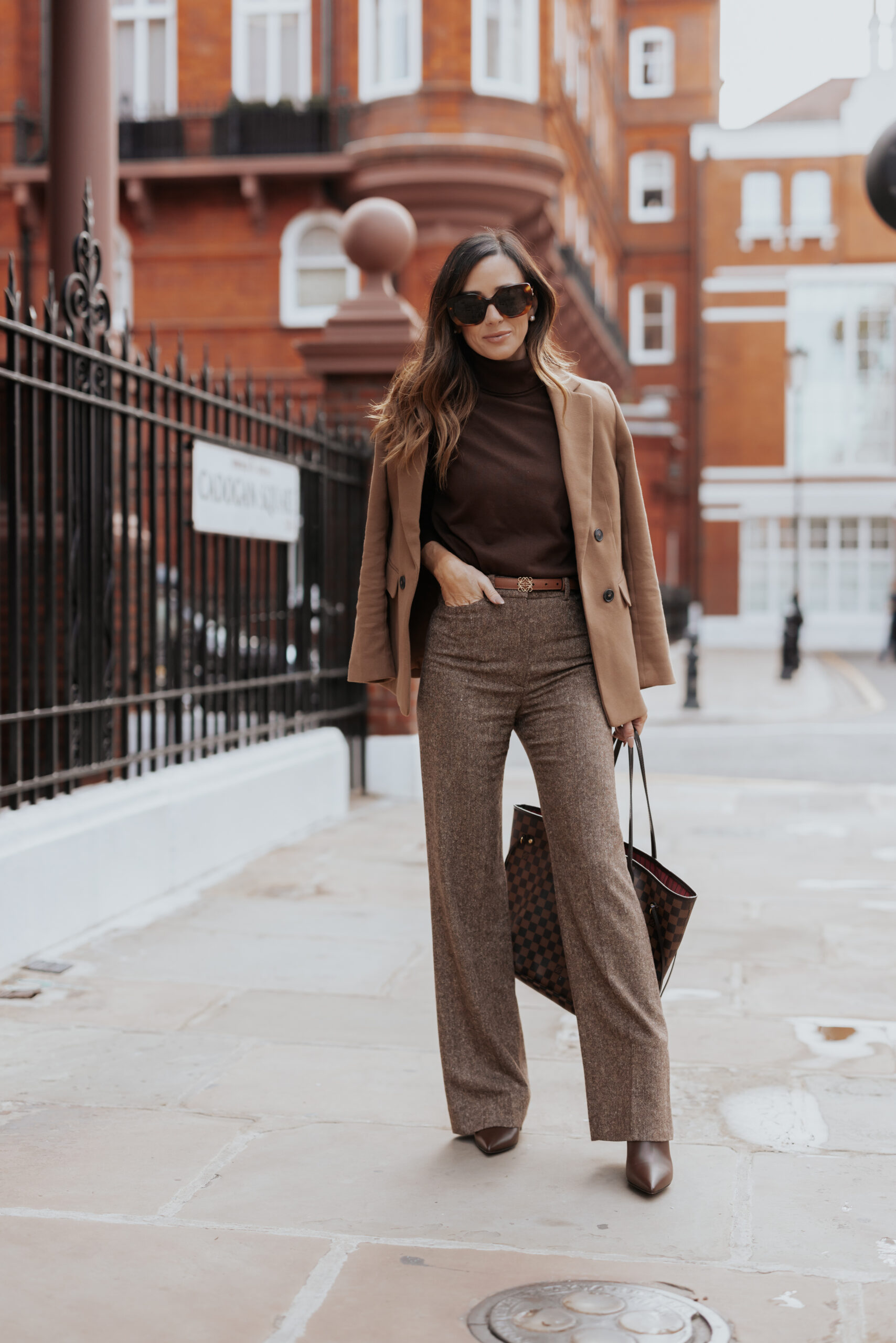 Must-Have Fall Outfit
Before we dive into the jackets, I would be remiss not to mention the stunning pieces of this classic fall outfit! The anchor of this look, these plaid ankle pants, are even more flattering than I imagined when I picked them out. Reaching for a pair of plaid pants can feel like a risk, but this plaid is the perfect balance of color and pattern. Not only are they flattering, but they are very comfortable as well.
This turtleneck is the perfect layering piece for the fall season. This one is made from a soft cotton material that has a hint of stretch to it, but not too much, still giving it the right amount of structure for clean lines. To tie together these pants and this turtleneck, I layered this easy knit blazer on top. This blazer is tailored for a stunning fit, while still being comfortable for all-day wear. This outfit would be a perfect addition to your fall workwear wardrobe. These pieces can also create countless outfits when separated and paired with other fall staples you may already have on hand.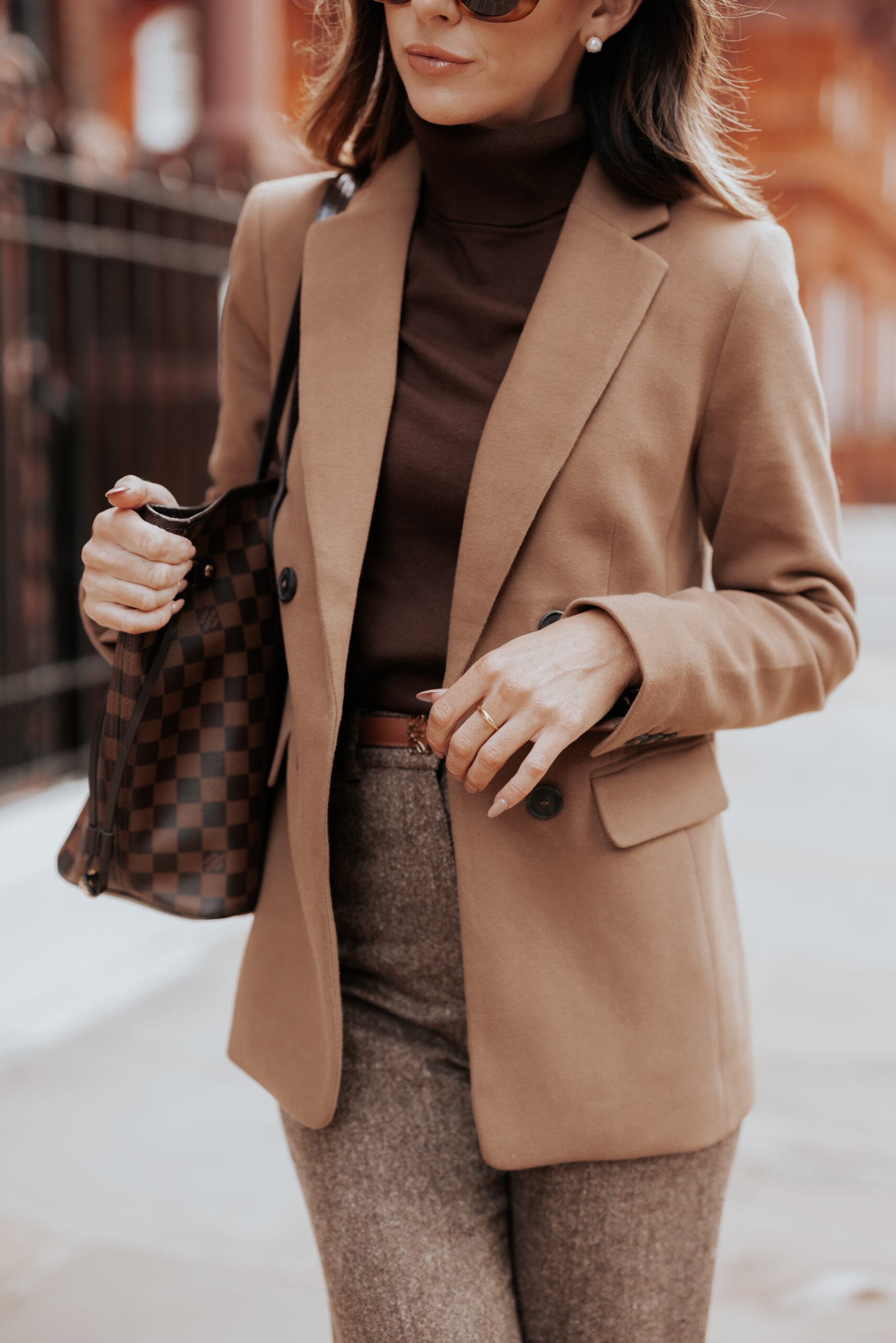 All of the main pieces in today's blog post are from Talbots, who are kindly sponsoring today's post. Be sure to check out their New Arrivals selection as I found quite a few pieces that I thought would be so cute for family photos, trips to the pumpkin patch, or weekend walks now that the weather is cooling down! 
Must-Have Jackets To Wear This Fall
One of my favorite things about fall fashion is, you guessed it, the jackets! When the temperature starts to cool down, it makes me giddy to dig into my closet and pull out all of my jackets and coats to wear them on rotation once again. And of course, I love to add new jackets and coats to my collection for the season. One of my favorite places to shop for must-have jackets is Talbots. I know that I can always depend on Talbots to have a great selection of high-quality and fashionable jackets and coats to carry me through the fall and winter seasons. So today, I've rounded up some of my favorite must-have jackets from Talbots for this fall. Let's get into the details!
Quilted Long Vest
Is it too soon to say that I already know this quilted long vest will be a staple in my fall wardrobe this year? I really appreciate the length of this vest because it can be worn with those longer sweaters that we all love to wear with leggings. Sometimes, adding a shorter vest to a long sweater look doesn't look just right, but this vest solves that problem.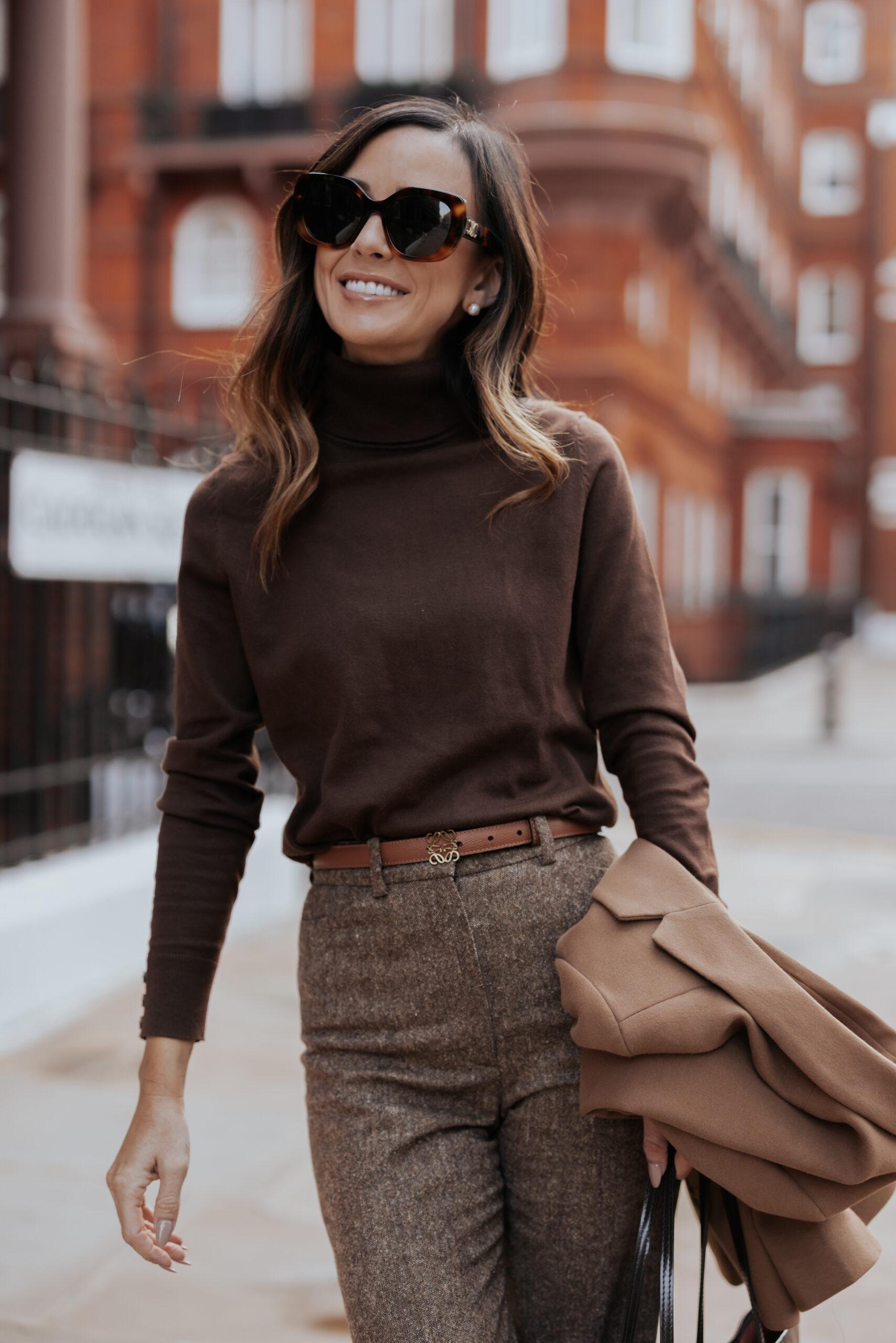 Woven Water-Resistant Cape
Adding an outerwear piece to your wardrobe like this woven water-resistant cape can go a long way. This cape is a versatile piece that can go over just about any sweater or top, and it's perfect for days when you're not quite sure what the weather will deliver. The buckle closure details at the top of this cape give it just the right amount of elegance, elevating the cape and any outfit you pair it with.
Tweed Fringe Jacket
As soon as I saw this tweed fringe jacket, I immediately started creating outfit after outfit in my head, and I knew it was for me. This tweed jacket will certainly give any outfit you pair it with a refined touch. Leaning into the increasingly popular classic style, the details of this jacket, such as the buttons and the fringe, make this one a great addition to your closet.
Relaxed Herringbone Blazer
This relaxed blazer is the perfect way to create an elevated look while still staying comfortable. The black and white herringbone print gives this blazer a classic look that can be paired with trousers, denim, or even a skirt. The wool blend material of this blazer is sure to keep you warm as well.
Italian Wool Blend Blazer
If you're on the hunt for a new workwear piece to carry you through the fall season, look no further than this plaid Italian wool blend blazer. This blazer has a tailored fit, effortlessly giving your overall look a refined touch. To maximize the wear of this piece, you could also pair this blazer with jeans and loafers for a casual Friday look.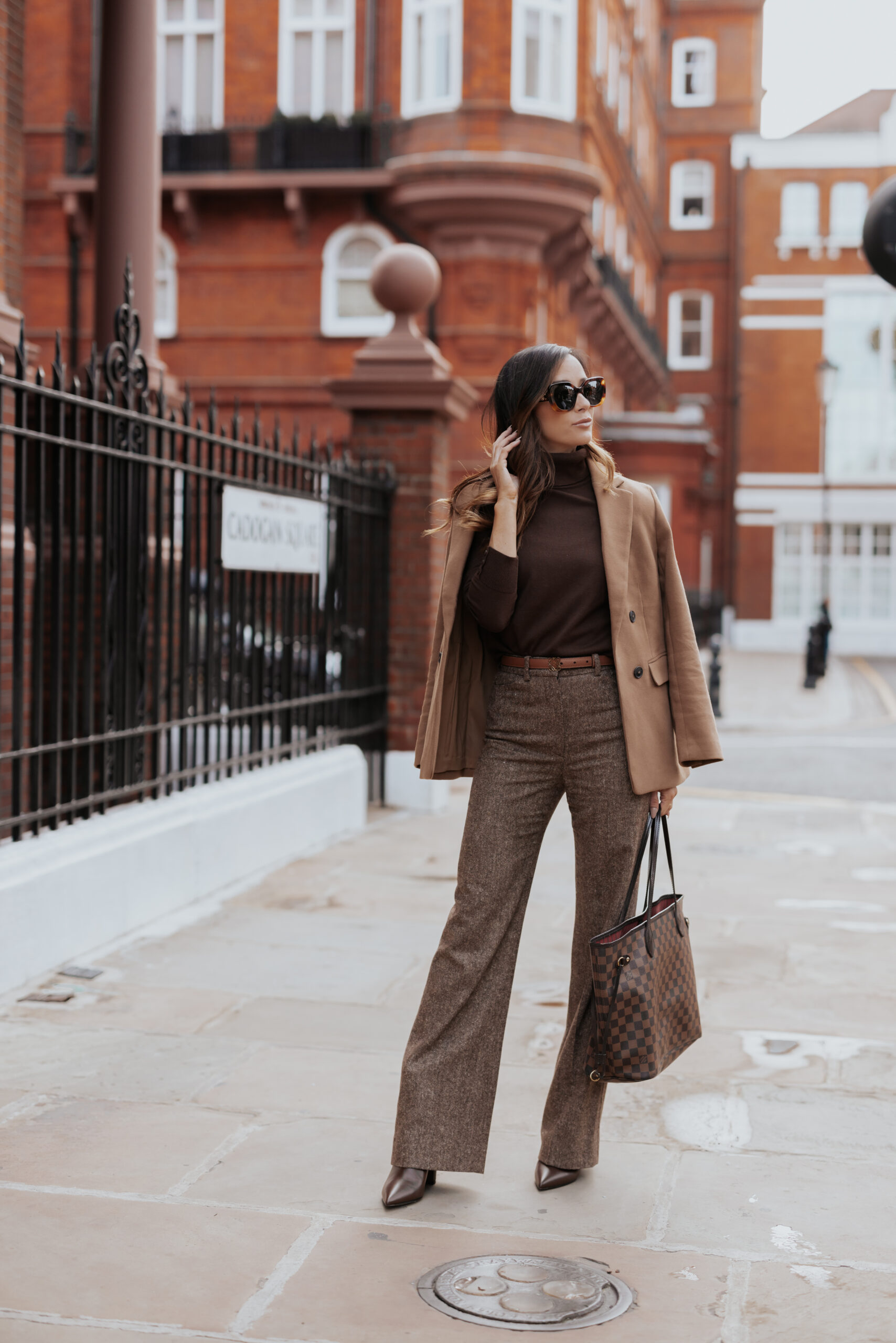 Double Face Wool Blend Duster
This duster coat will quickly become a layering essential for your fall wardrobe. A duster coat is a piece I reach for over and over again throughout the fall season to go over pieces like midi and maxi dresses, skirts, and even trousers and denim. The dropped shoulder seams on this coat give it a cozy, and still classic, look.
Cozy Sherpa Quilted Jacket
When the temperatures start to drop and you can no longer run errands without grabbing a coat, you'll want to be wrapped up in this cozy sherpa quilted jacket. The length of this coat is sure to keep you covered and warm, especially for those outdoor occasions where you might be outside for a while!
Quilted Capelet
This quilted capelet jacket is one of those coats that might never make it back to your closet once you pull it out for the season because you'll be wearing it everywhere! The quilted design on this jacket gives this everyday coat an elevated look, allowing you to look and feel effortlessly put together.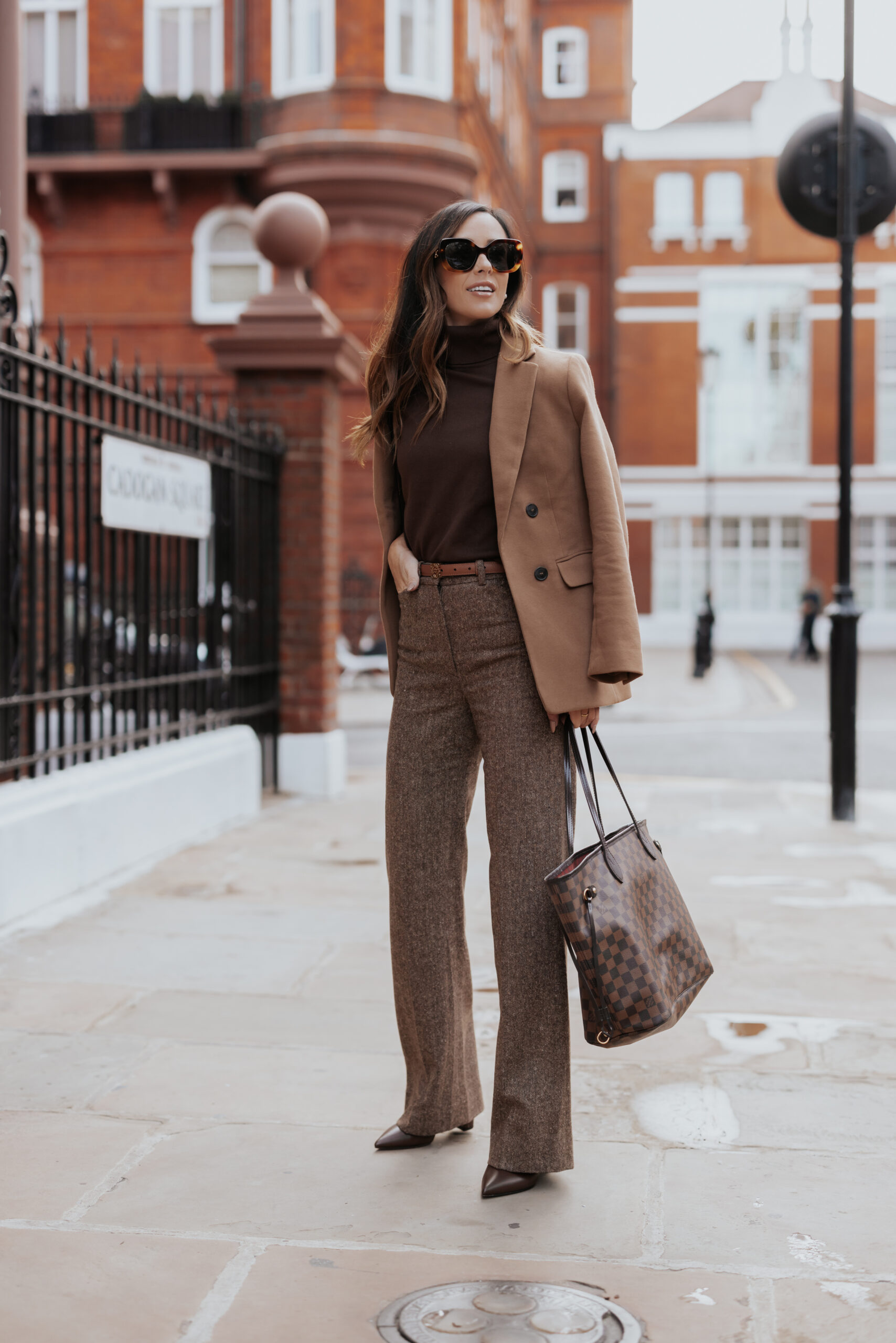 Double-Breasted Boiled Wool Blend Coat
Once you add this double-breasted boiled wool blend coat to your closet, you'll have it in your fall wardrobe for years to come. This coat is one of those staple pieces that you'll look forward to pulling out time and time again. Sure to keep you warm and cozy, this coat is perfect for pairing with workwear, dresses, and skirts.
Classic Shetland Blazer
This timeless shetland blazer is tailored to perfection, giving you a fit and feeling that will never grow old. Pair this blazer with a dress, denim, or trousers for an effortless, but incredibly refined, look. The camel color of this blazer is not only stunning for the season but also a perfect match for several of the pieces you probably already own.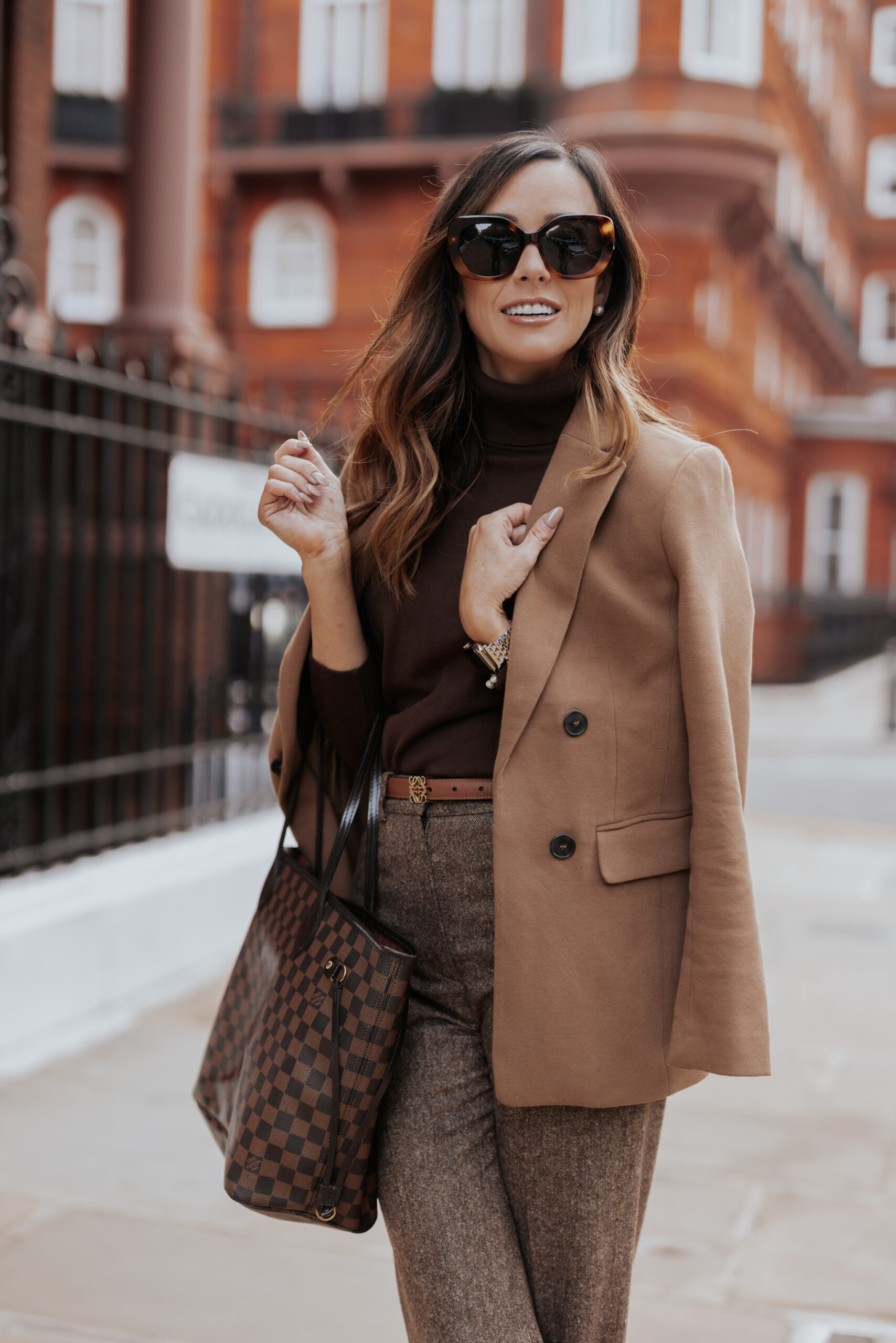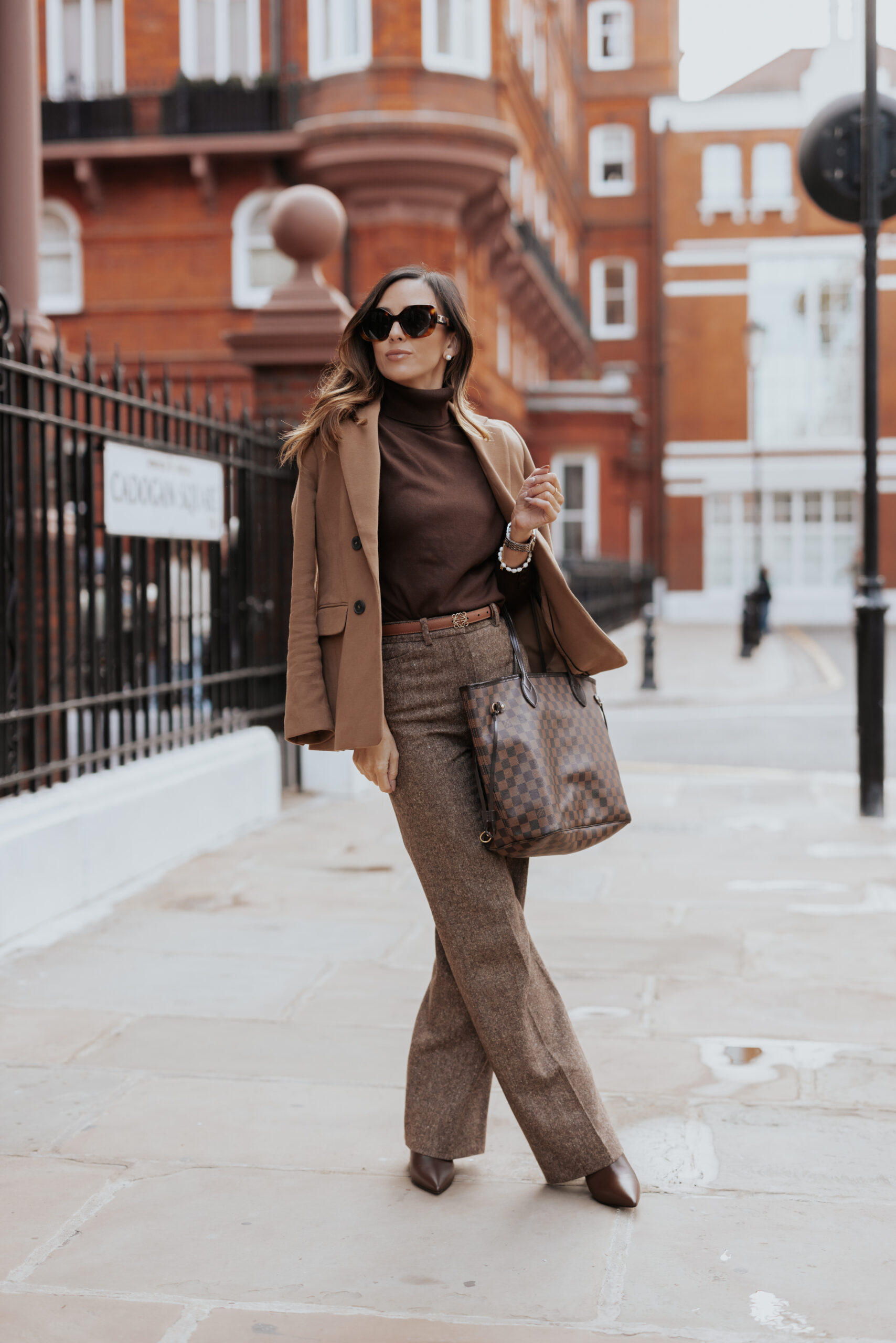 Which of these must-have jackets is your favorite from this round-up? Let me know in the comments! xo.