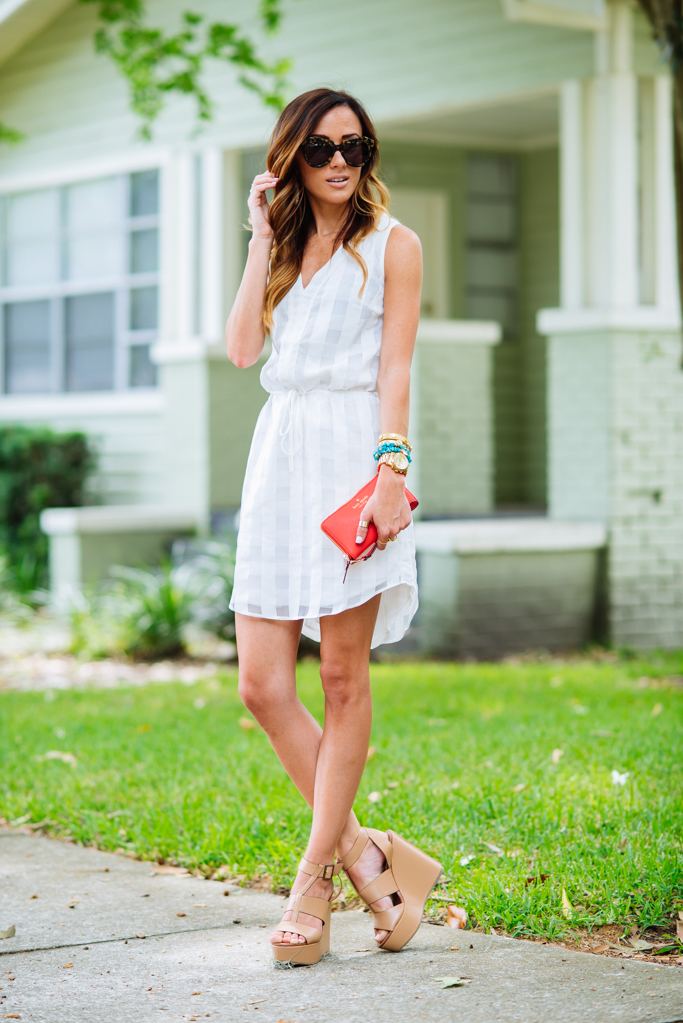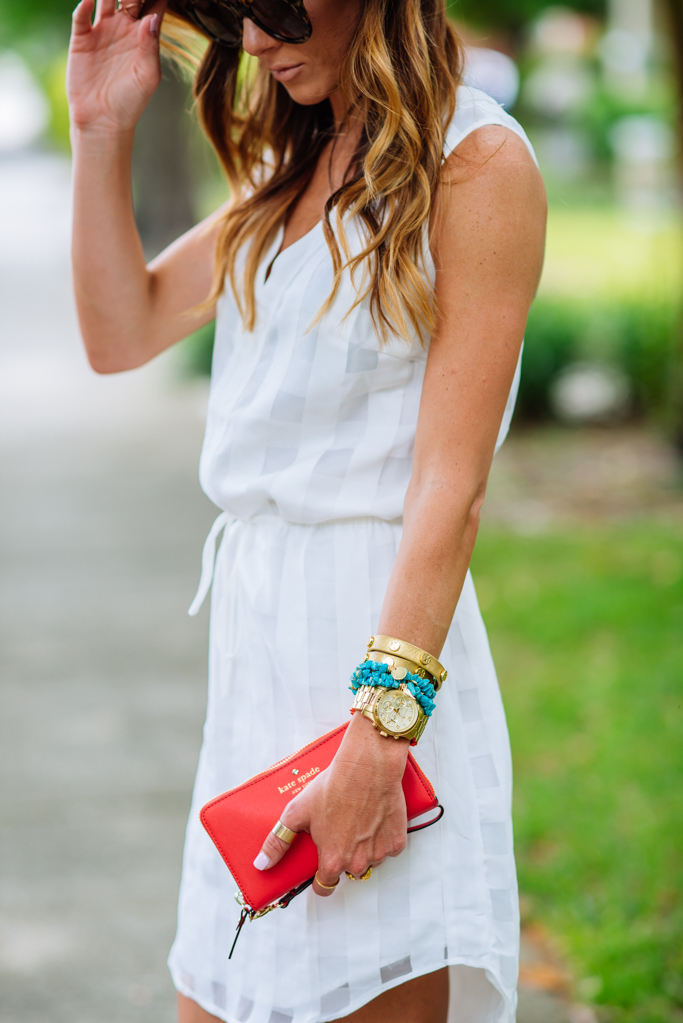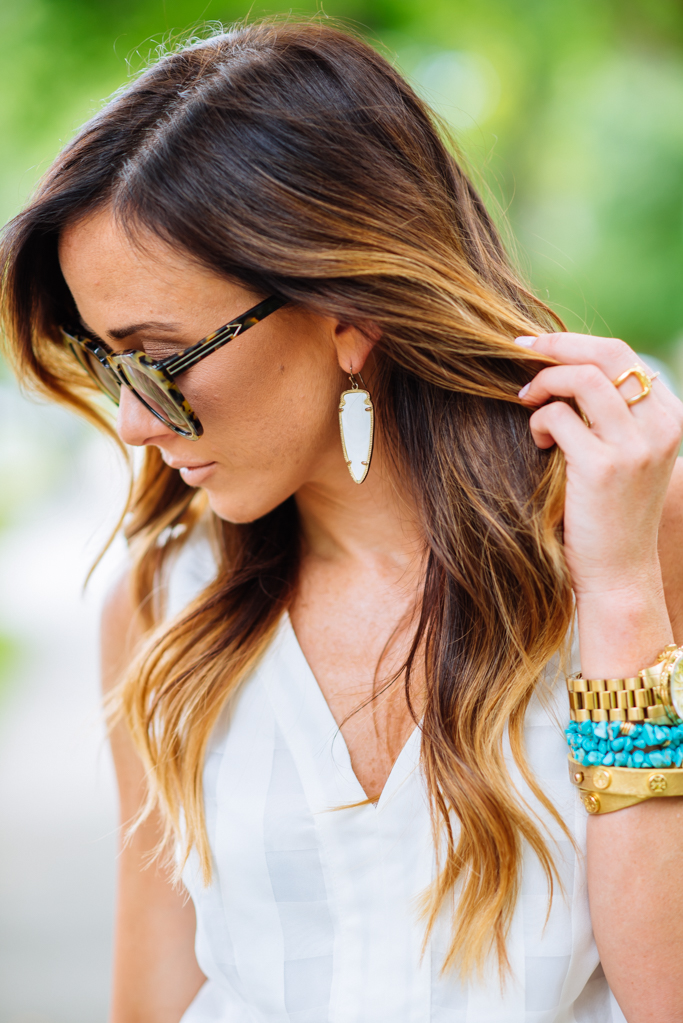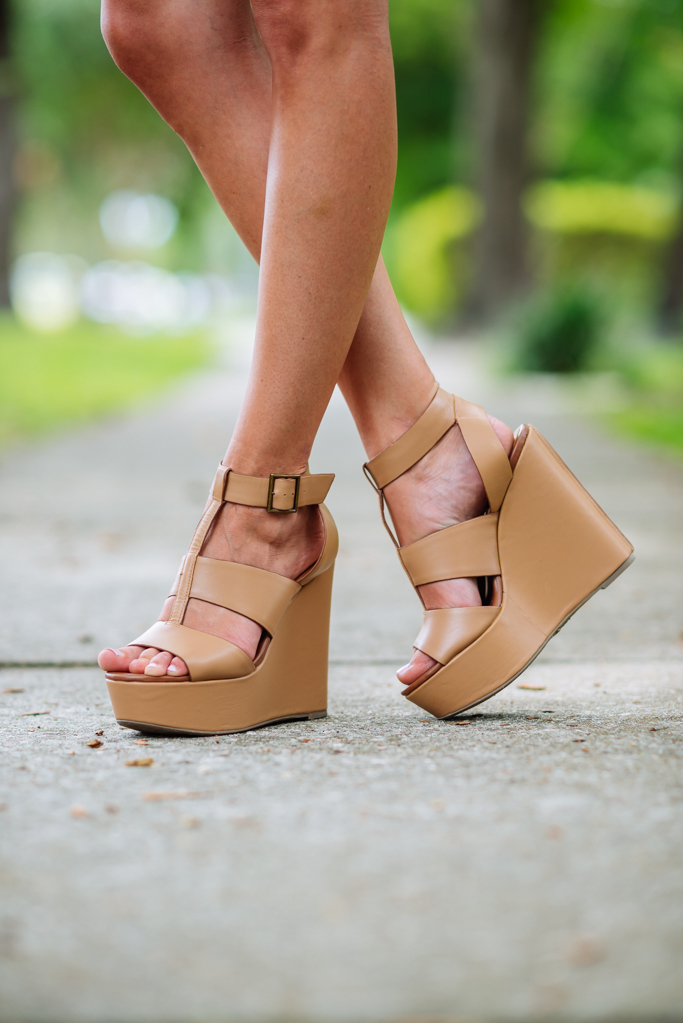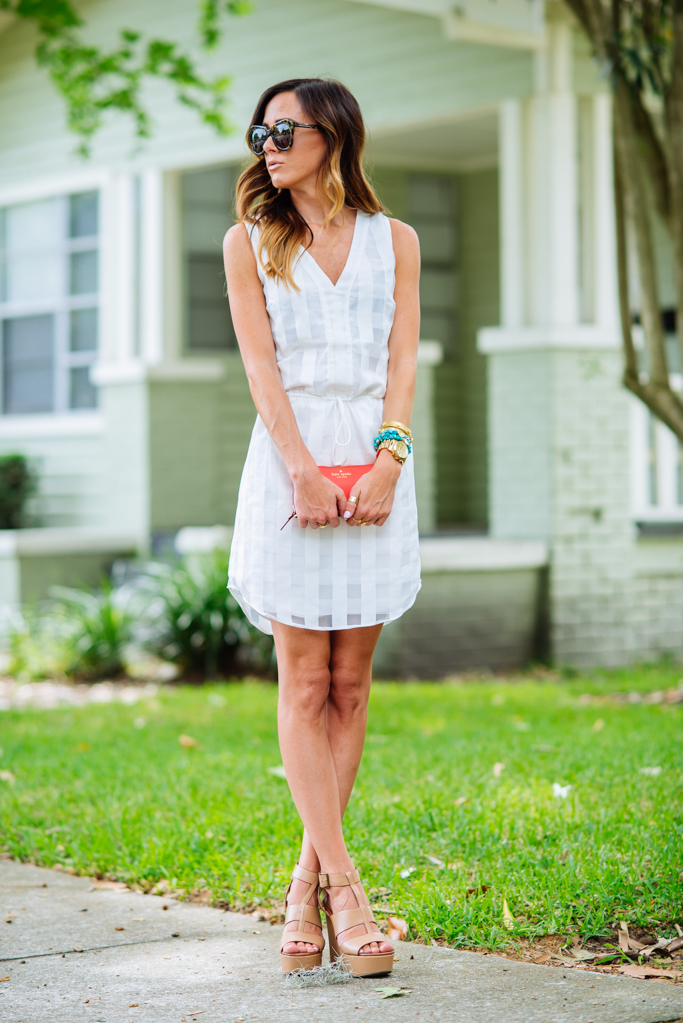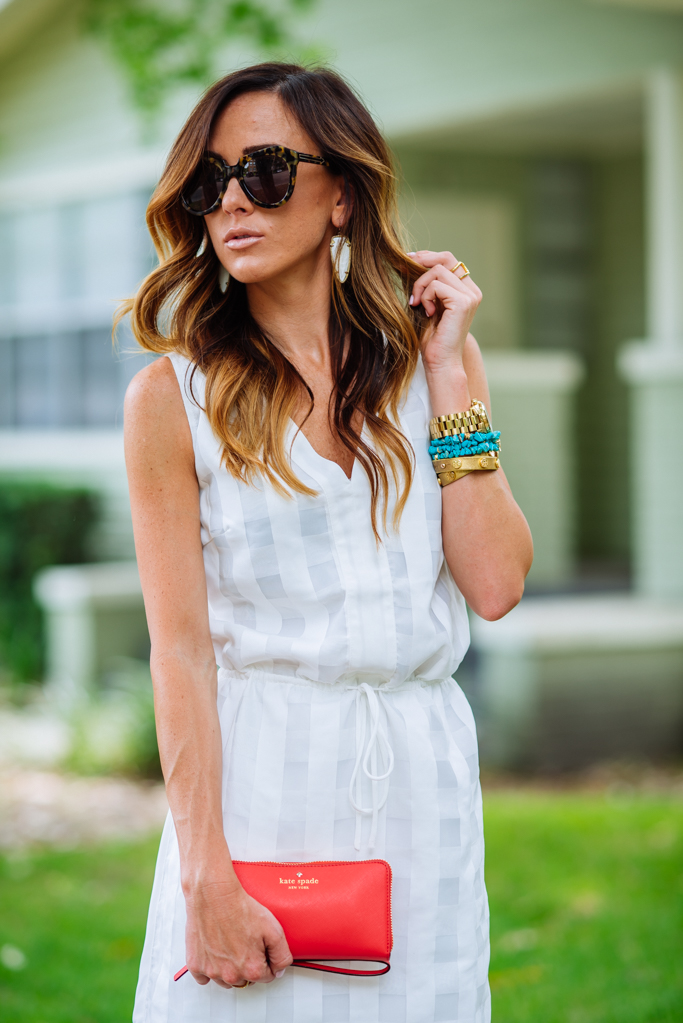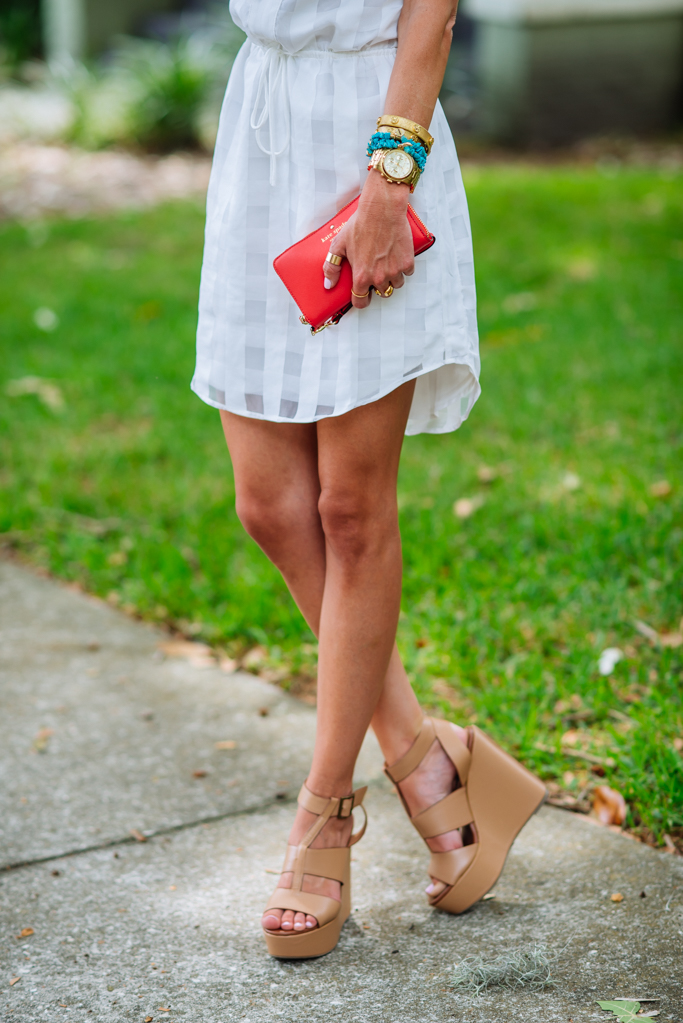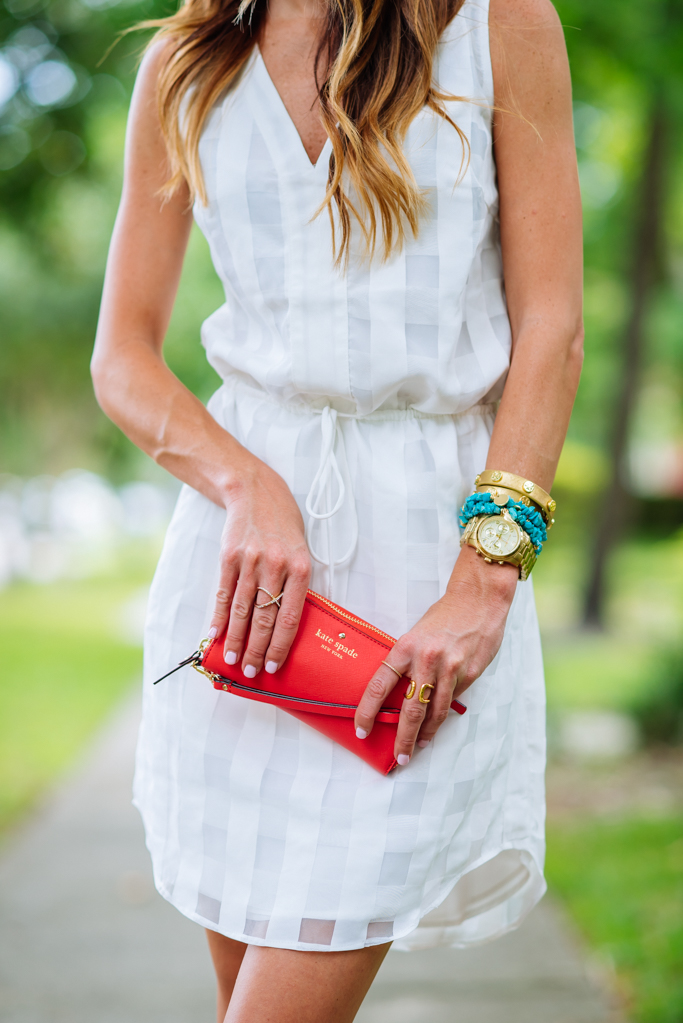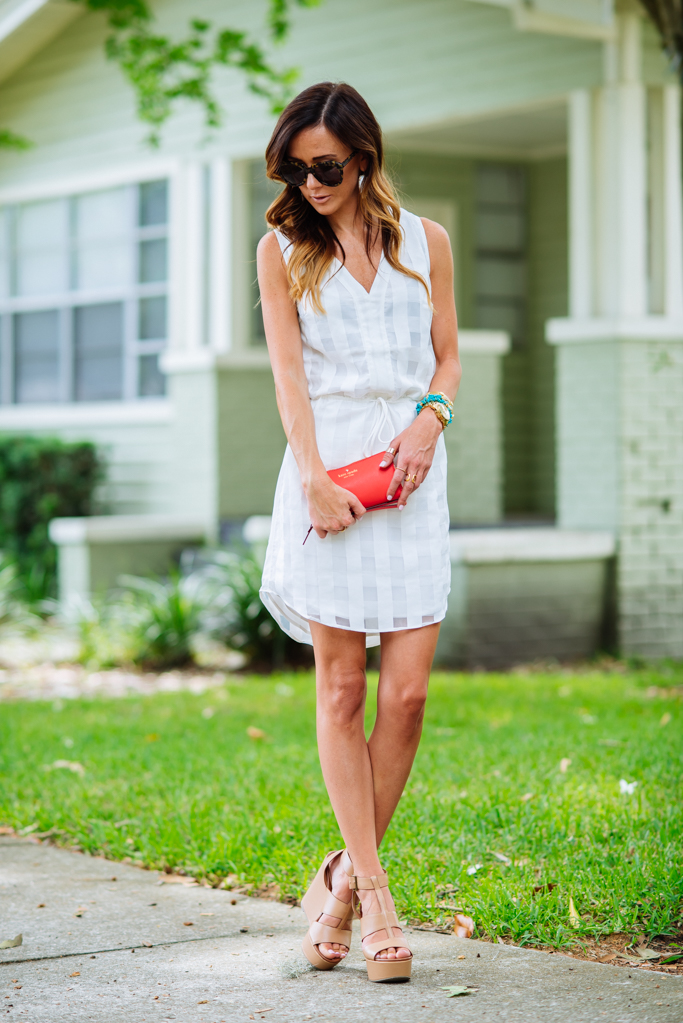 How cute is
this white checked shirtdress
? I love its casual sophistication. If I had an office job [where I reported to an office outside of my house, I mean], I would aim to wear outfits like this everyday!
Let's talk about my wristlet / wallet for a second. In the summer, I hate carrying clutches when I go out with friends, so I like to have neutral cross body bags to wear out. I saw these cute wristlets online and immediately grabbed two colors. They've gone so well with my bright, summery outfits and make my night out way more fun. I highly suggest them if you're looking for something easy, lightweight and hands free to take out with you.
Anyway, I'm off to Nashville this afternoon to spend time with my friend,
Whitney
, and FINALLY experience CMA Fest. I've always wanted to go to this weekend event full of great country music talent and, even though I know that I'll have to deal with huge crowds [
one of my least favorite things!
] and extreme heat, I could NOT be more excited! I mean …. I get to see Sam Hunt tonight. My weekend is already made.
I think Whit has our reservations for the weekend pretty much set, and it looks like Silo, Josephine, 5th & Taylor, Adele's, and Kitchen Notes are all on the agenda! If you've been to any of those, tell me what I have to try!
Enjoy your Thursday, beauties! Thanks for stopping by! xo.

shop the look
With love & sequins,
Haley
"Don't let yesterday take up too much of today."