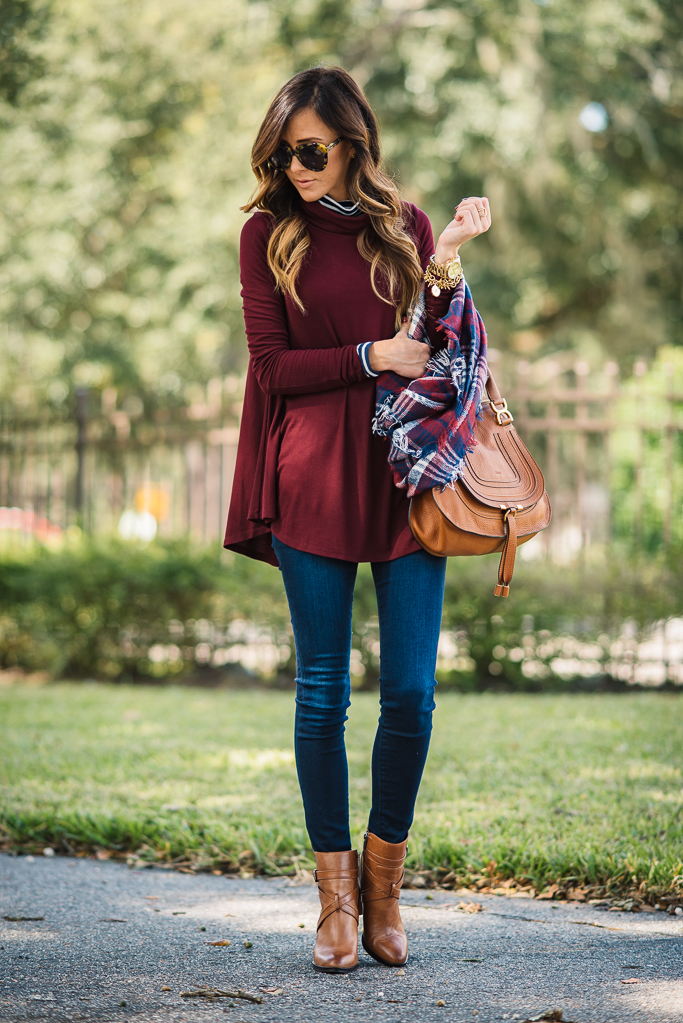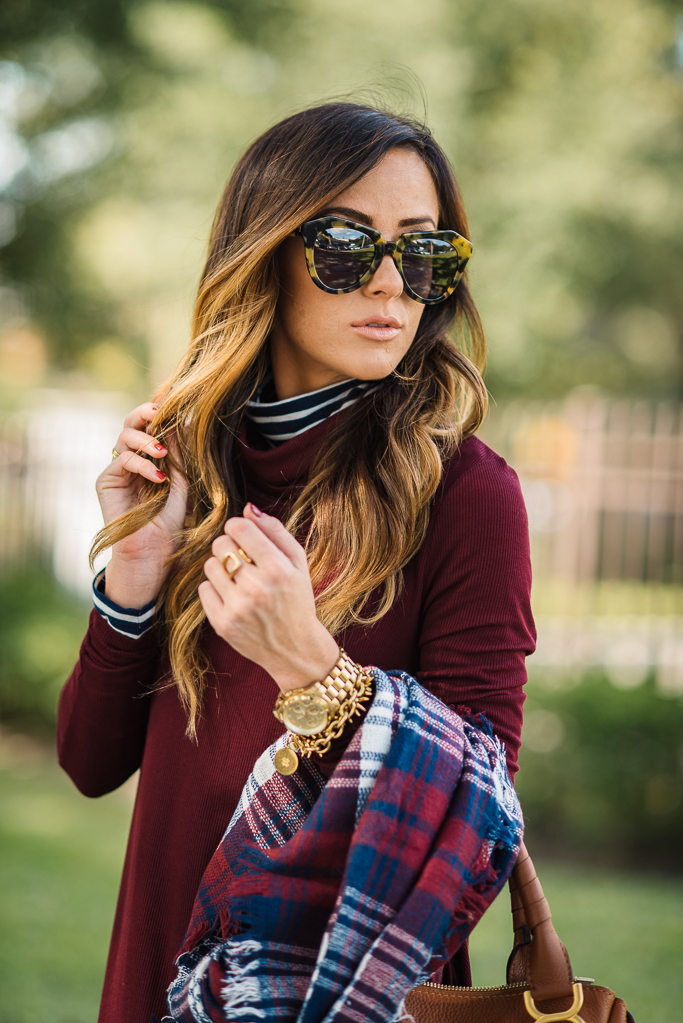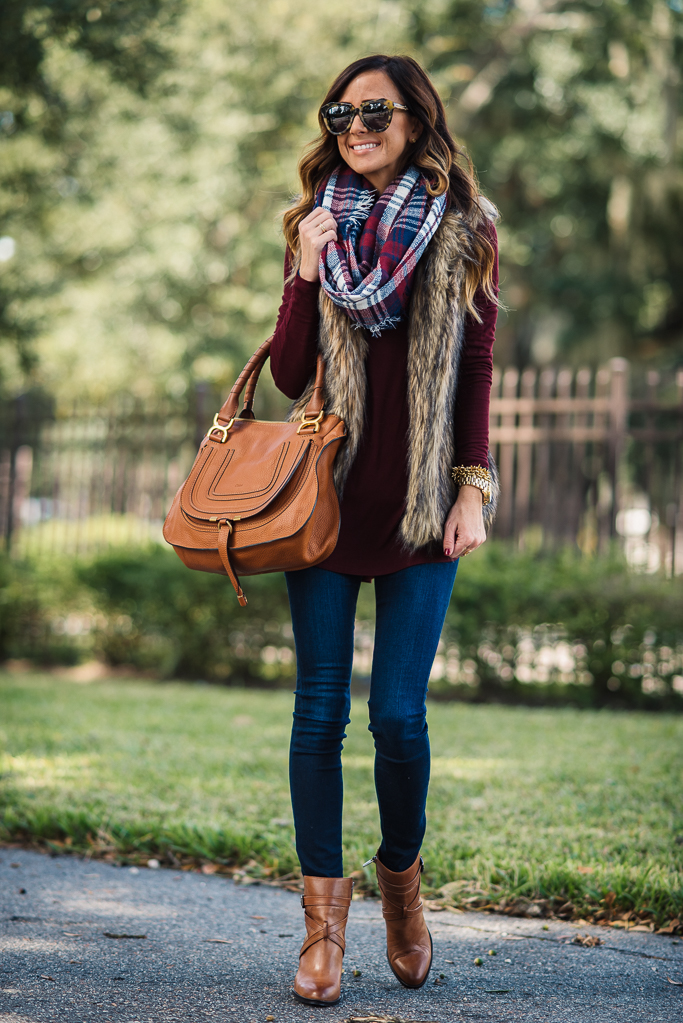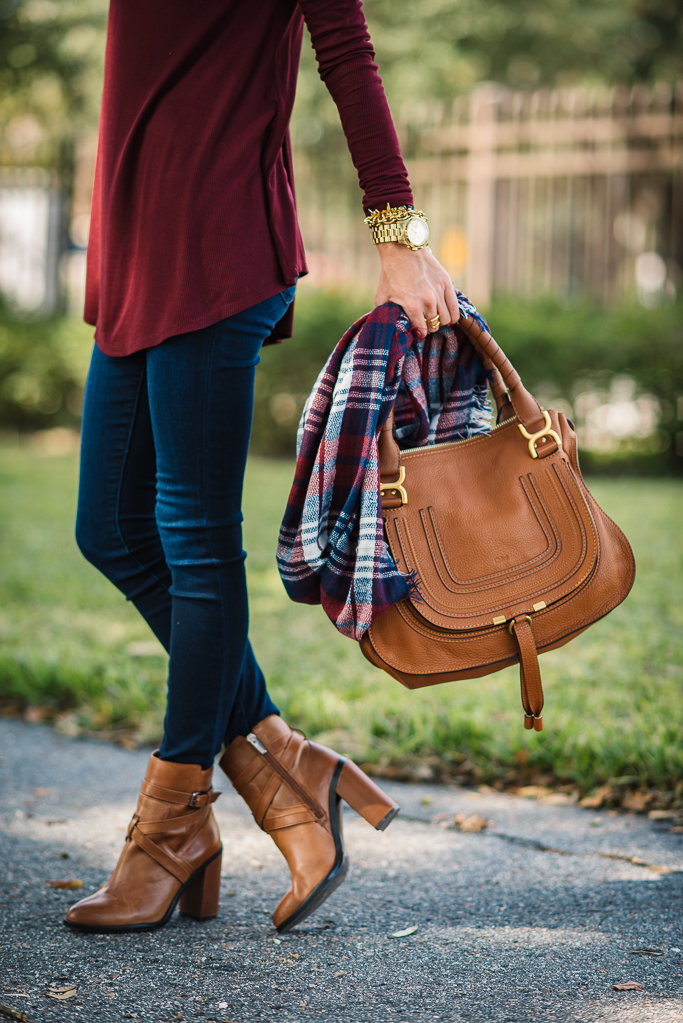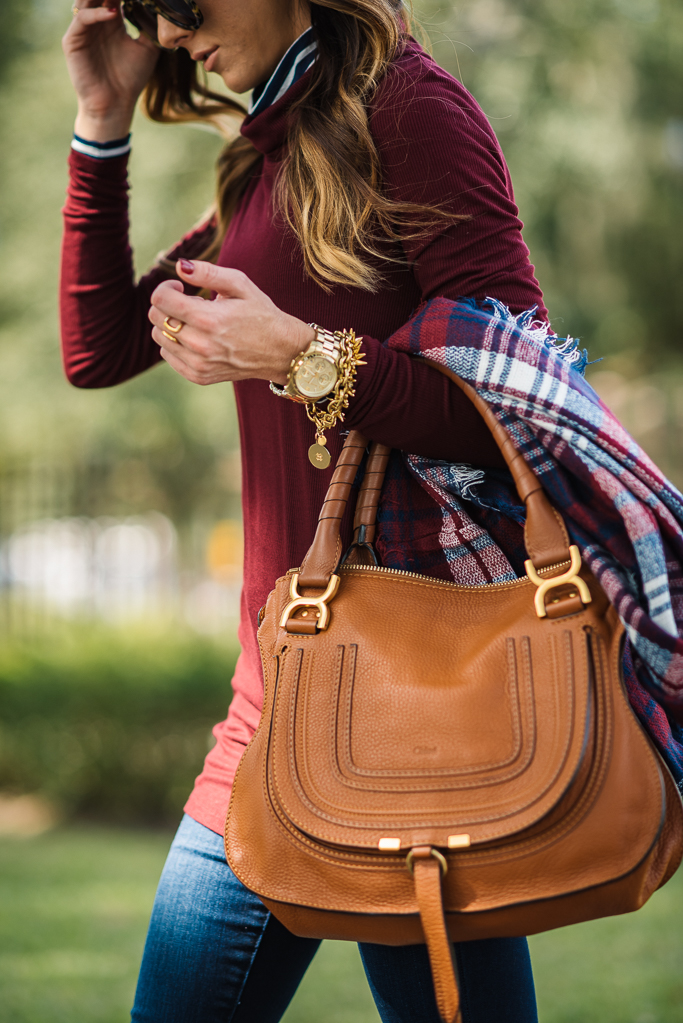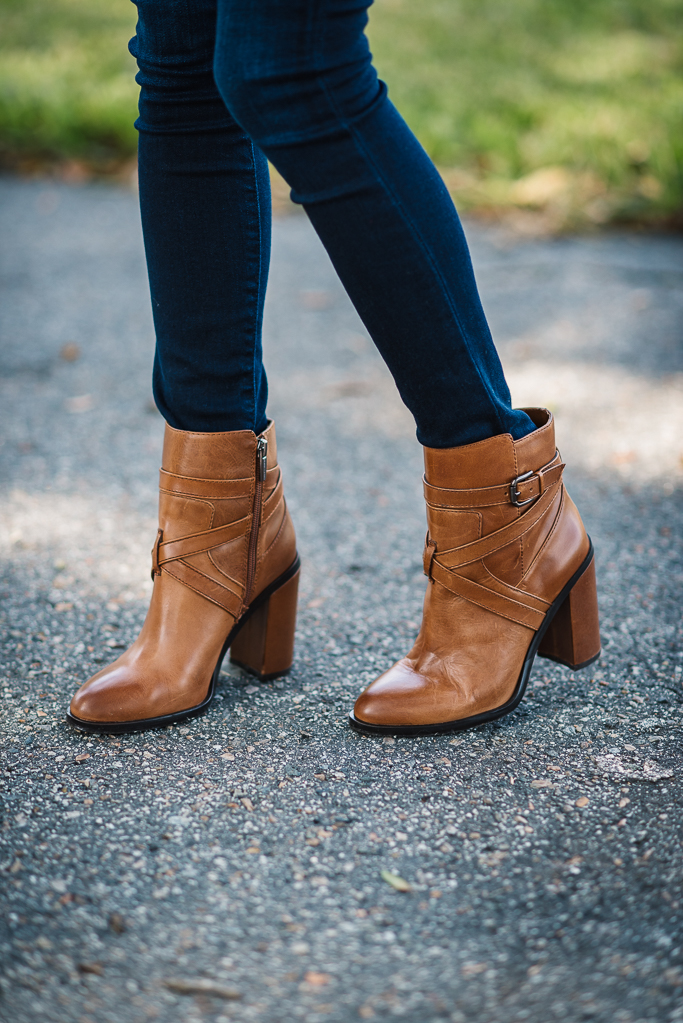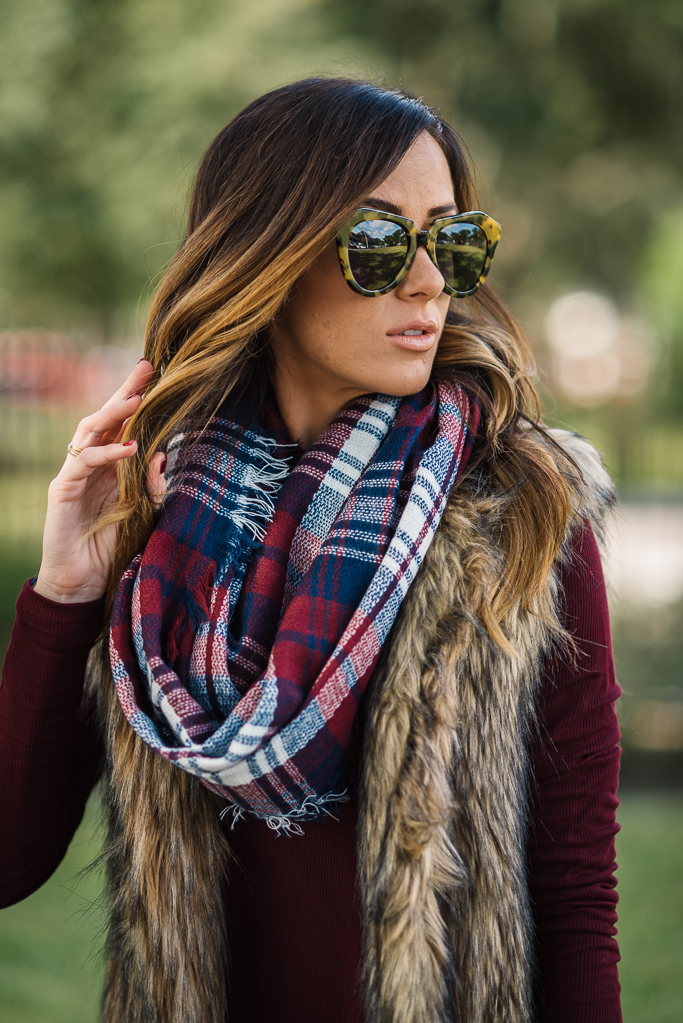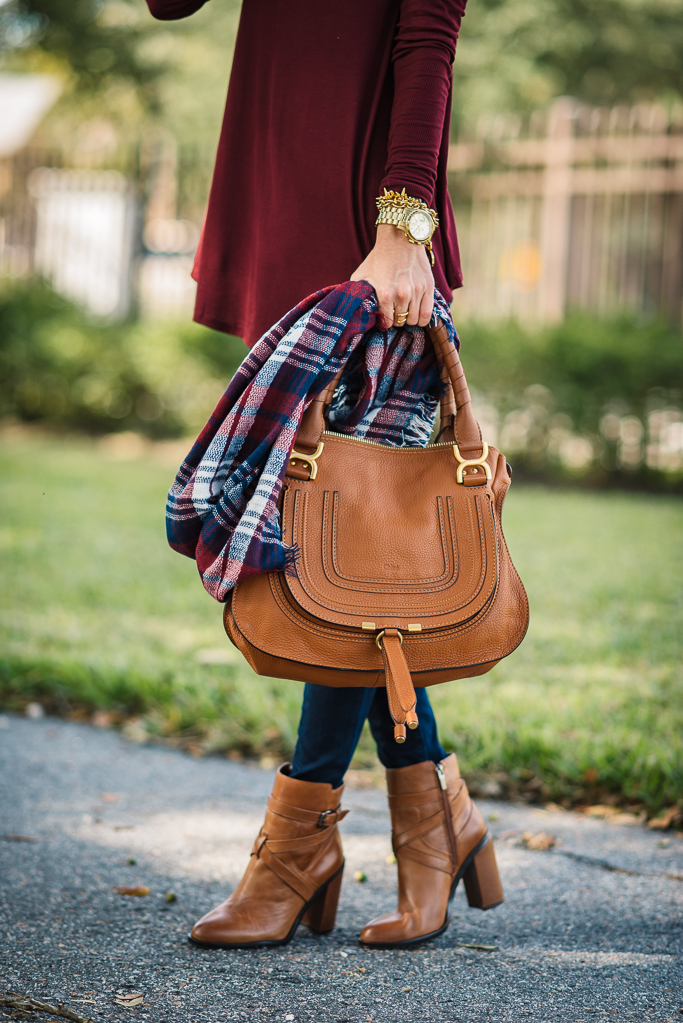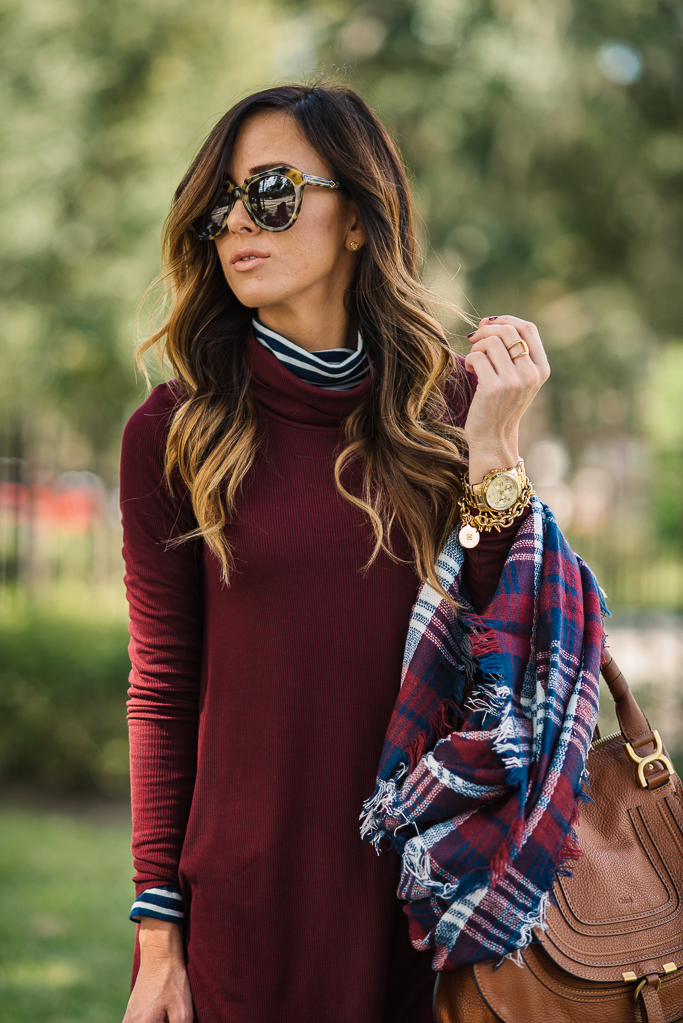 Hey y'all! My favorite way to wear turtlenecks is layering two together … as long as one is bigger than the other [like the burgundy one is in this outfit]. I ran into
Anthropologie
last week, held up
this
turtleneck and was like 'YEP. MINE.' It's super soft and the style is right up my alley. I love any top that is fitted in the sleeves but is loose and 'swingy' in the body. A standard turtleneck that you need in your Fall / Winter wardrobe is the
J.Crew Tissue Turtleneck
because it's a great layering piece and, every year, they always come in great colored stripe combinations. I think you'll wear them both a lot! I know I will 🙂
I was initially going to wear my faux fur vest for this entire post but, it was a little hot that day, so I just had a couple of photo's taken just to show y'all that this is definitely a great base to layer a vest or jacket over, ANDDD good news! There is a REALLY cute faux fur vest at Forever21 this year that I think is super cute. Don't let it pass you by! It's only $43!
Anyone watching the Voice and loving the Battle Rounds? I love that show! It is so good! I have a few favorites! I love the twins & Jordan Smith on Team Adam and Evan McKeel on Team Pharrell! Can't wait to see the rest of the season!
Hope y'all have a great Tuesday! xo.


With love & sequins,
Haley