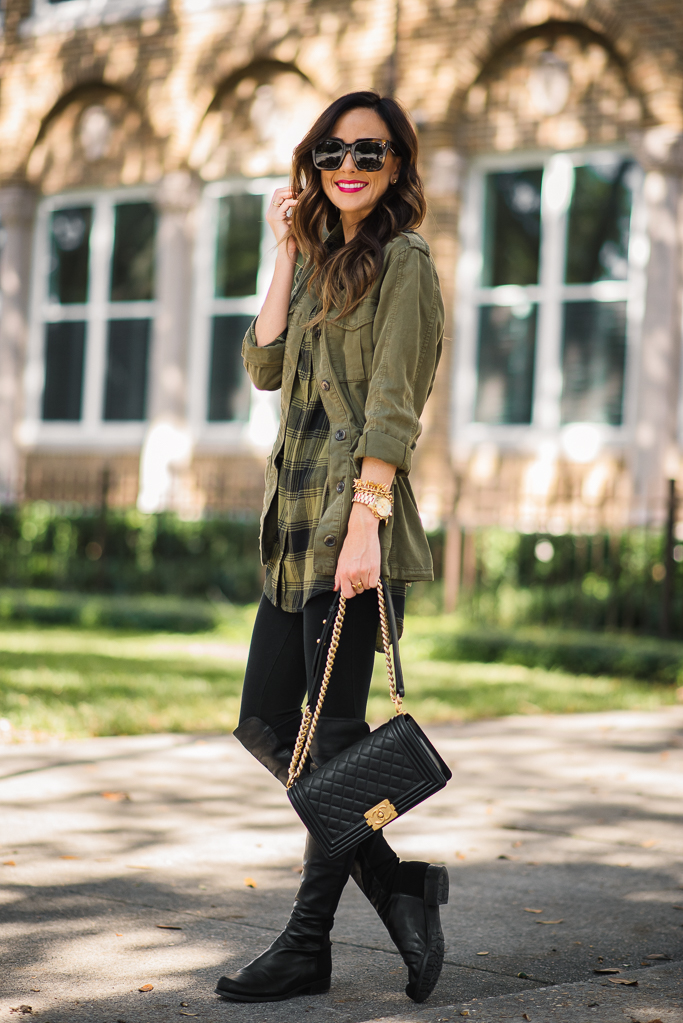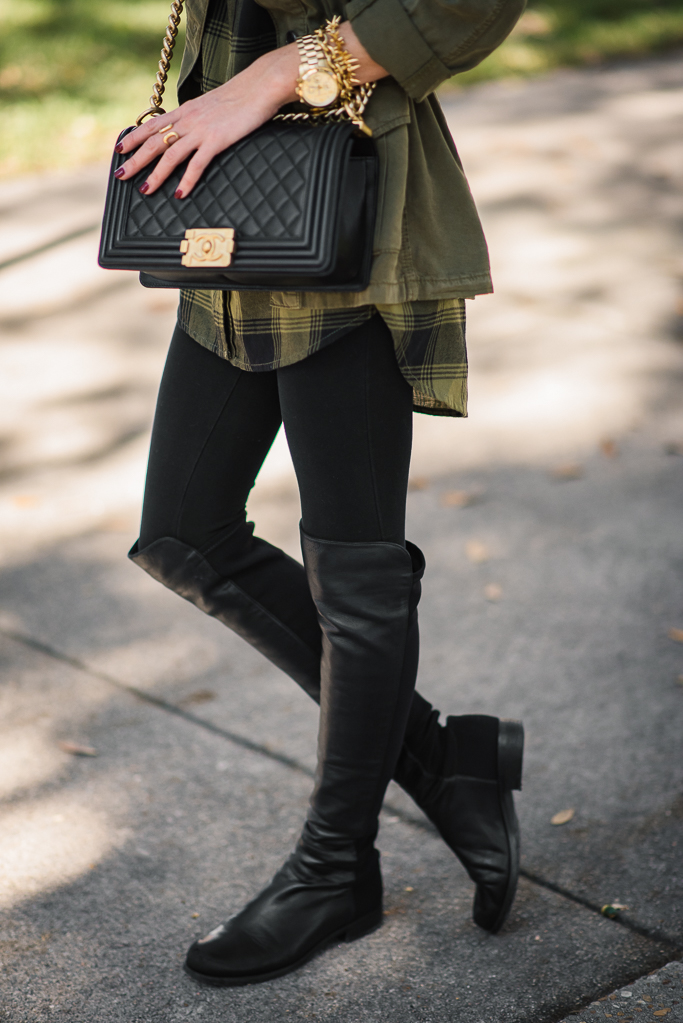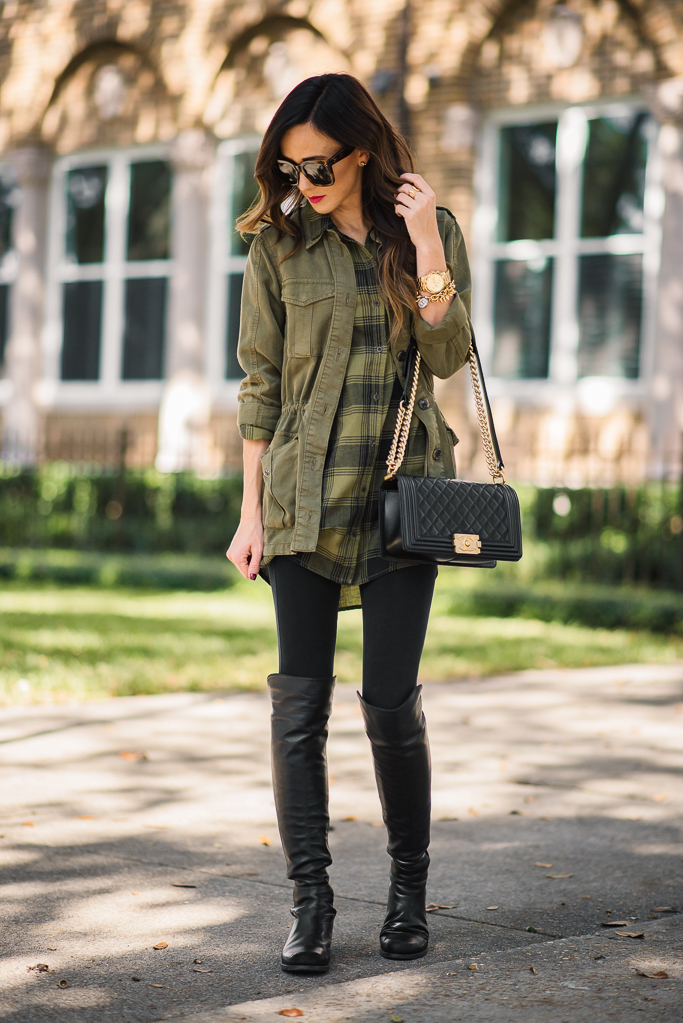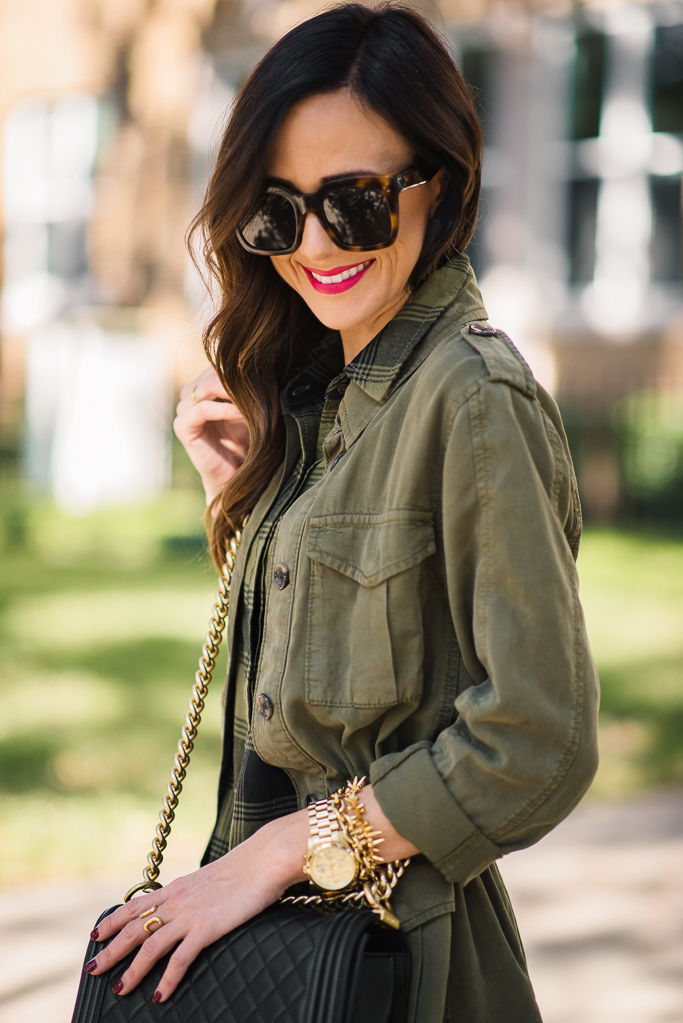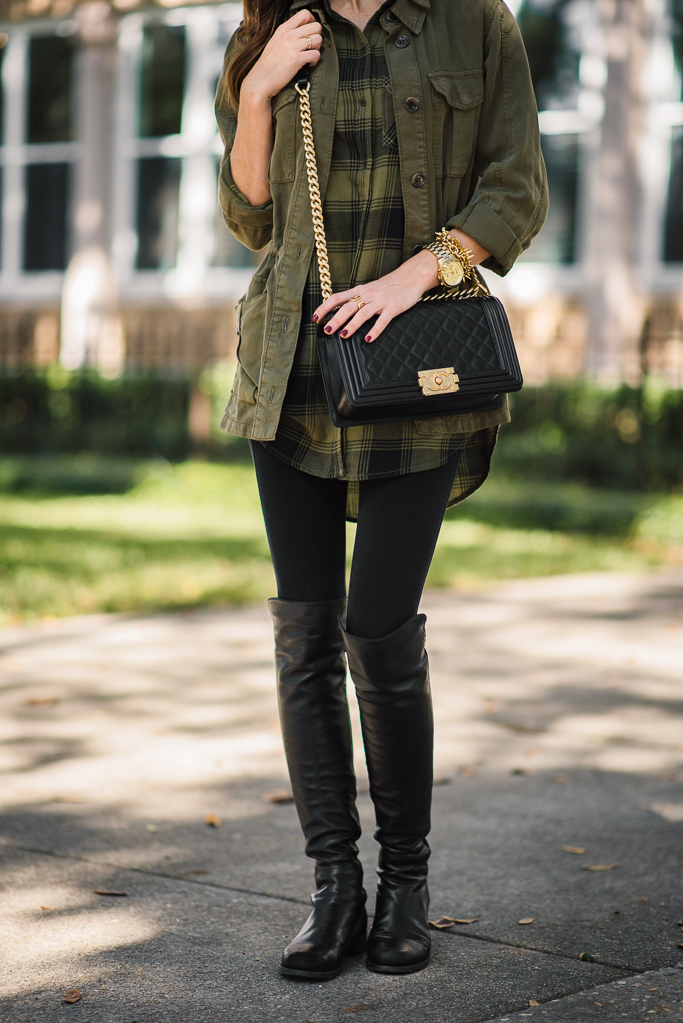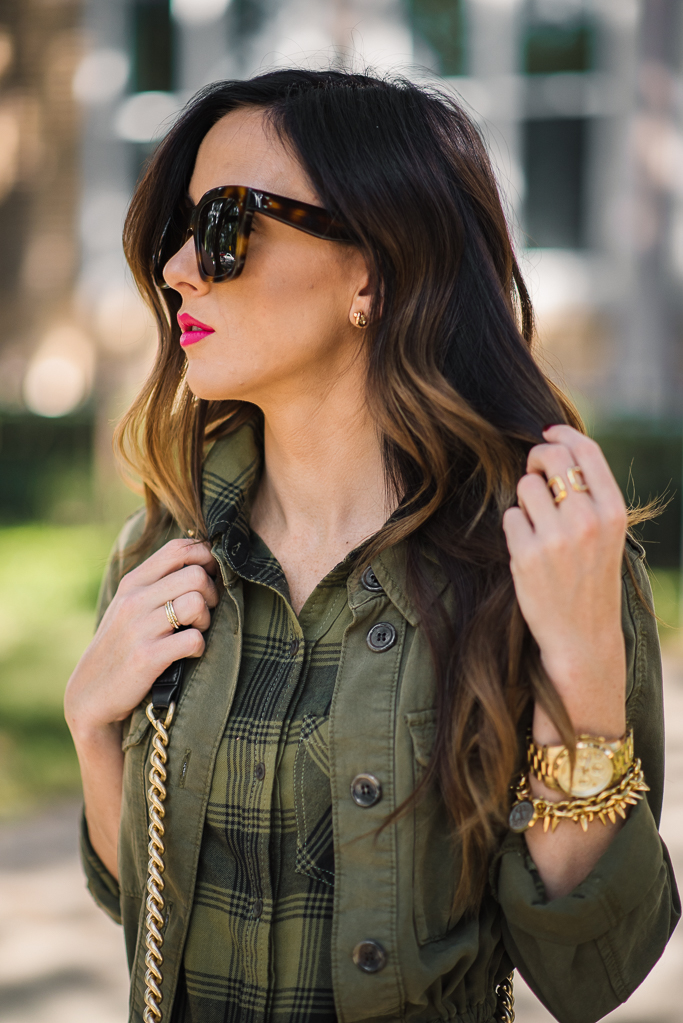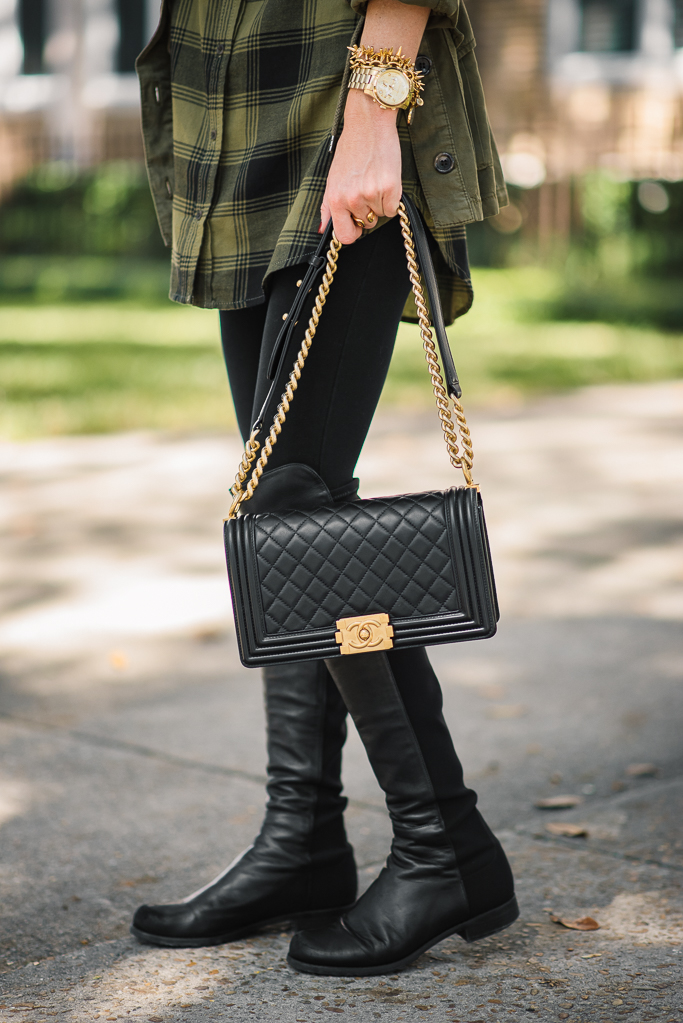 Hello lovelies! Did you have a good weekend? Mine was a good mix of fun, relaxing and productive. Gotta love that! I had a couple of friends who had birthdays over the past few days so a bunch of friends got together to celebrate them, which was a blast! I don't go out too often — I'm more of a homebody — so when I do venture out, I always get on to myself for not doing it more often because I do enjoy my people here in Jacksonville Beach so much. 🙂 I went to church yesterday morning and had dinner with the fam, which was much needed! It had been a couple of weeks since we had all gotten together.
Anyone else NOT looking forward to Daylight Savings Time next weekend?
This is my favorite time of year BUT …. that probably is my least favorite thing. Shorter days.
This look is a great laid back options for any of the Fall fun you could have on your calendar! The
plaid tunic
is an easy, lightweight option to wear as a base layer. It comes in multiple colors and under $40. Pair it with leggings [
these are my favorite!
], boots and a jacket or vest and you're good to go! Be sure to check out the other bag and boot options under Outfit Details — there are some great ones at ridiculously amazing prices worth checking out!
Enjoy your Monday, y'all! Thanks so much for stopping by! xo.


With love & sequins,
Haley
"Faith includes noticing the mess, the emptiness and discomfort and letting it be there until some light returns."
Anne Lamott
Photo Credit: Miguel Emmanuelli Photography