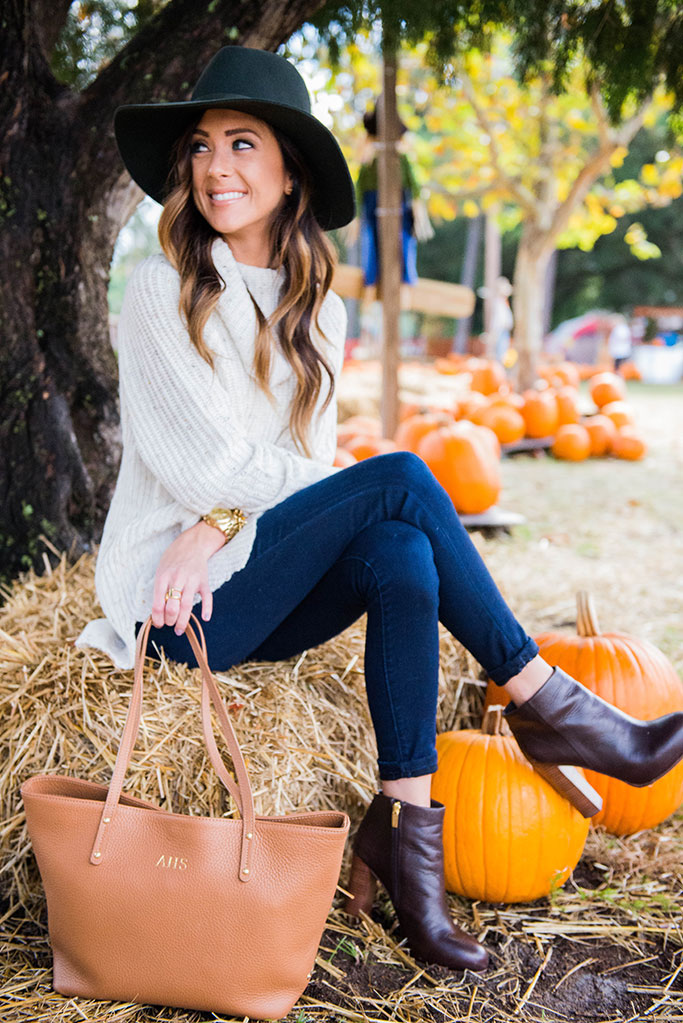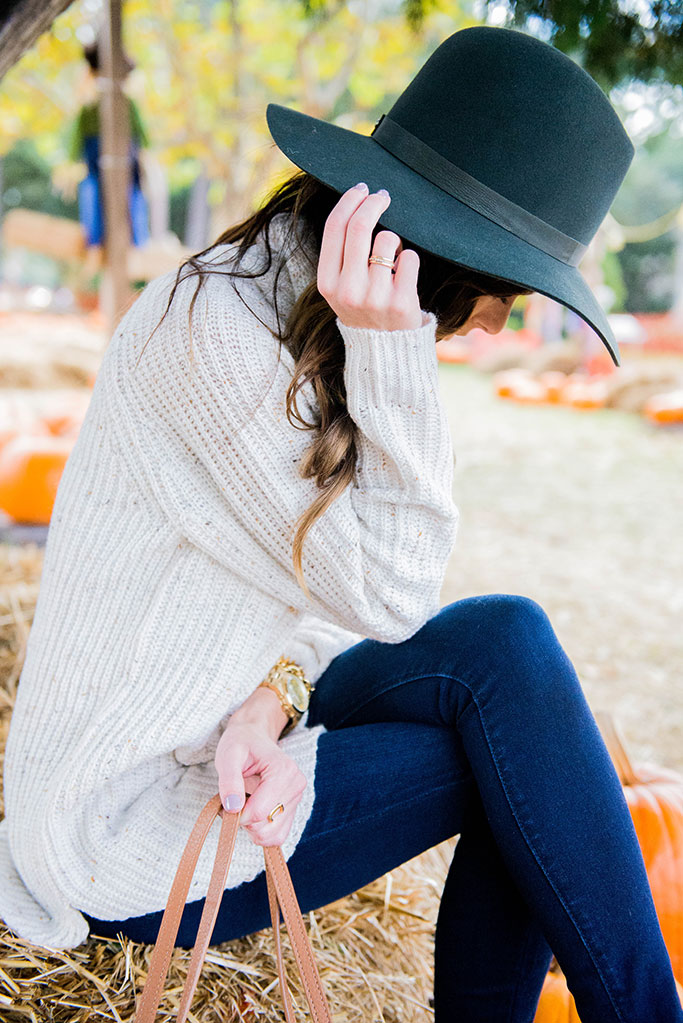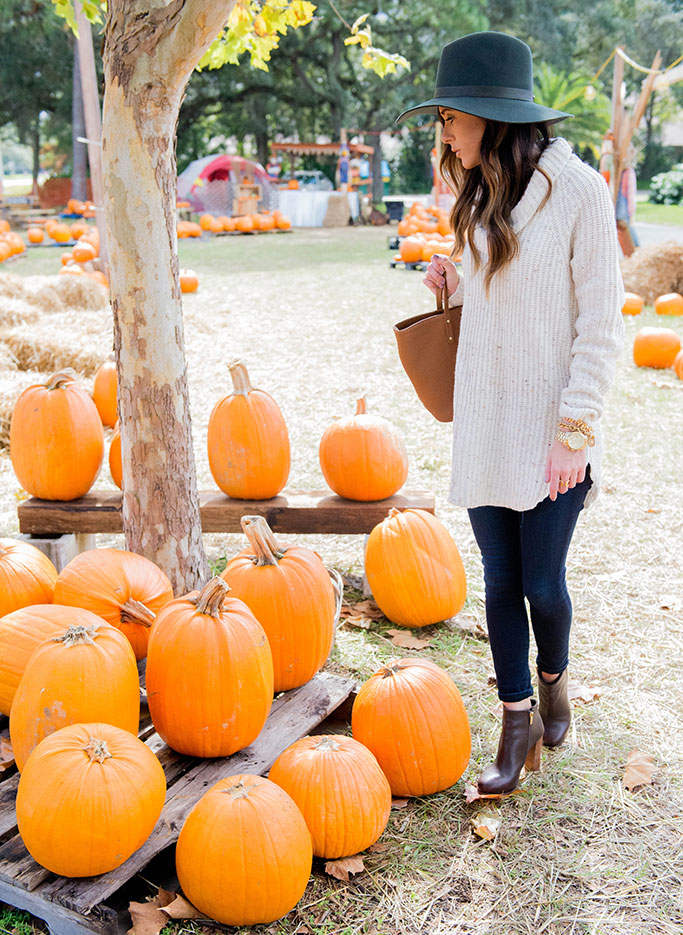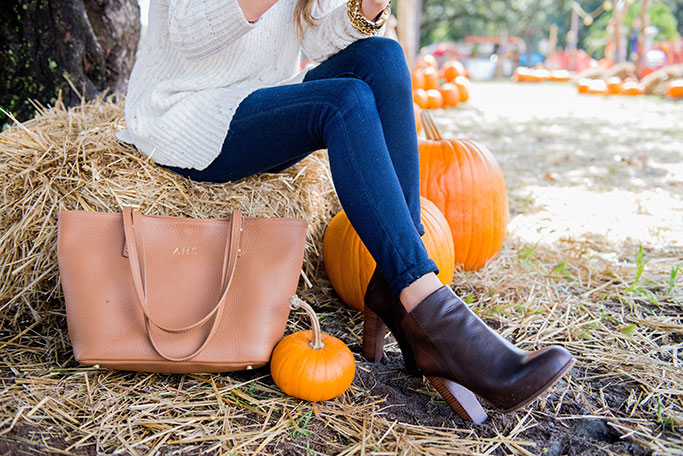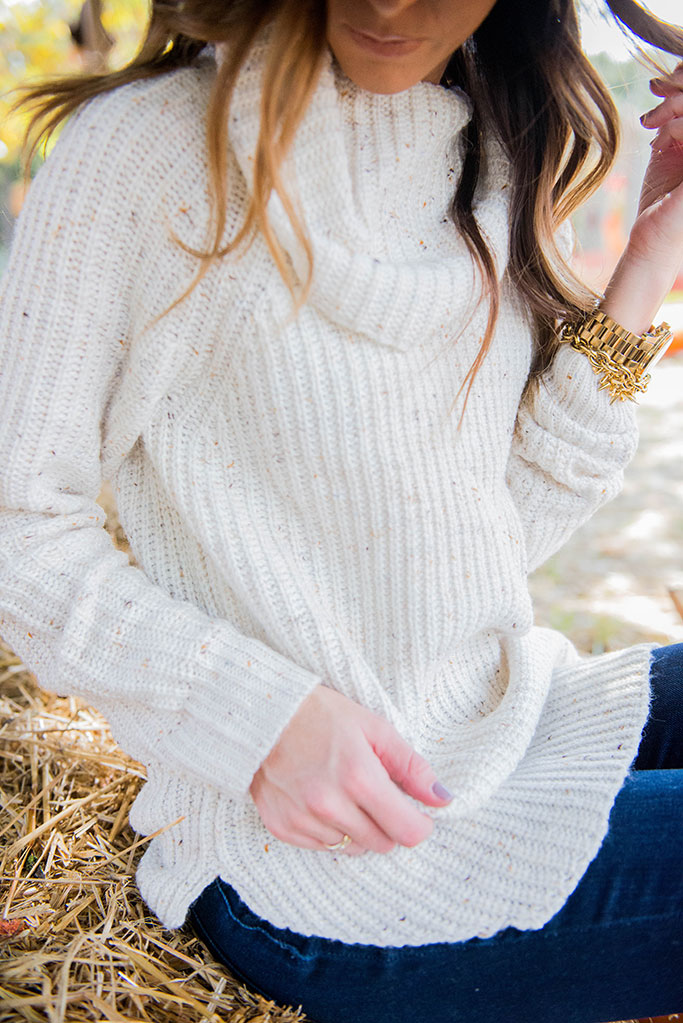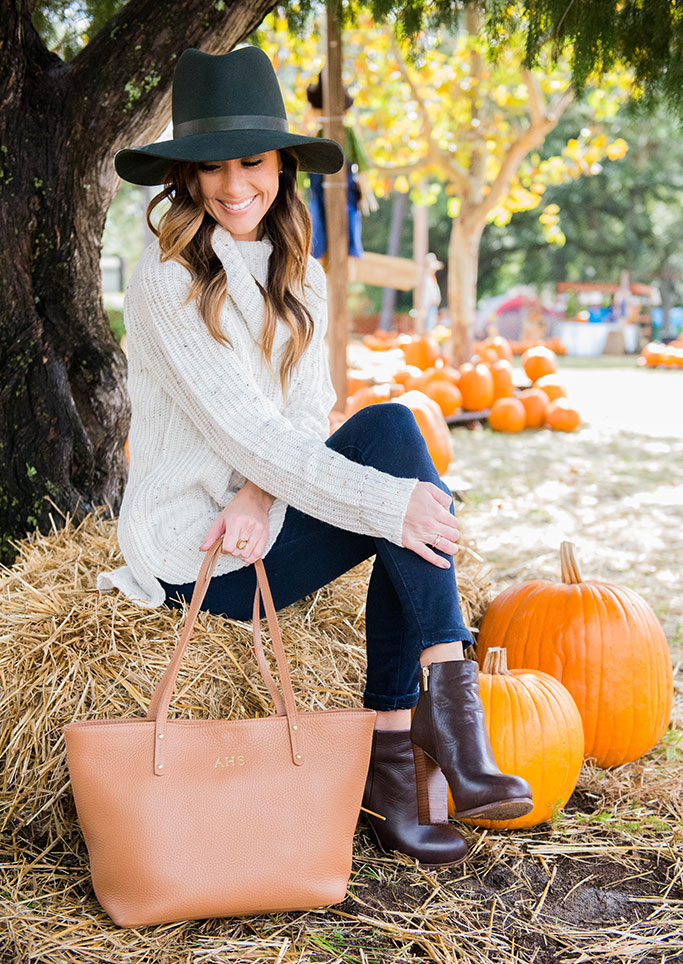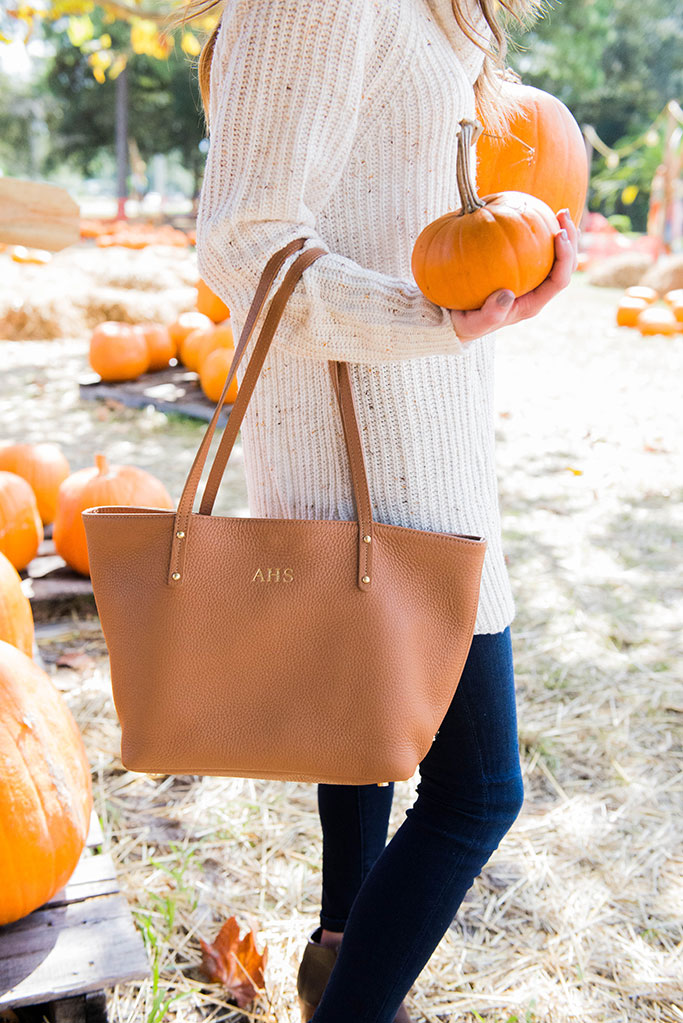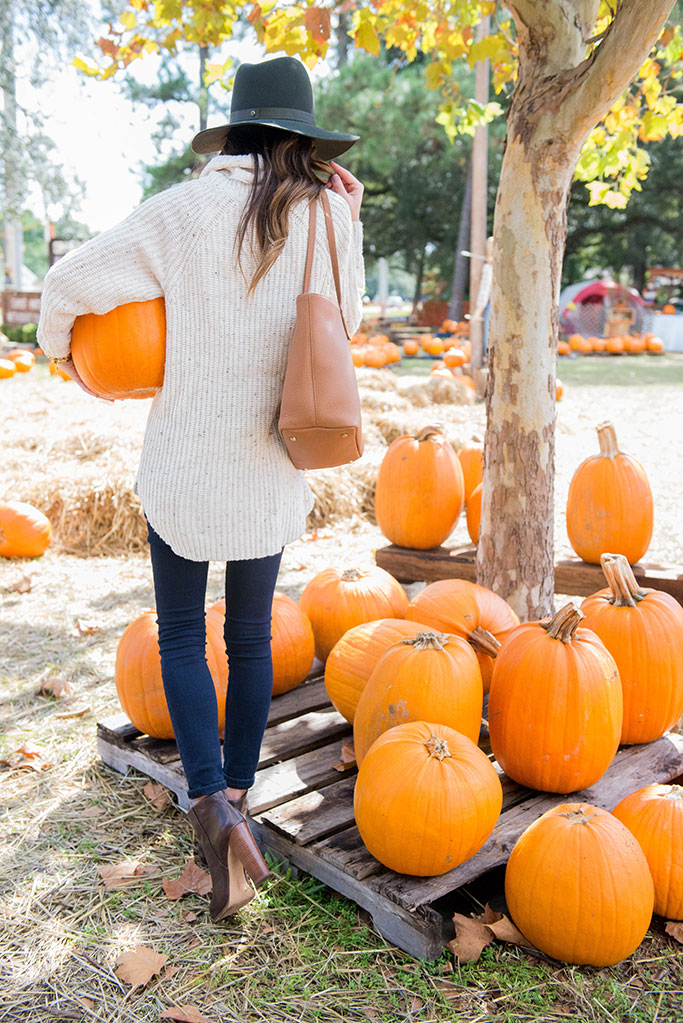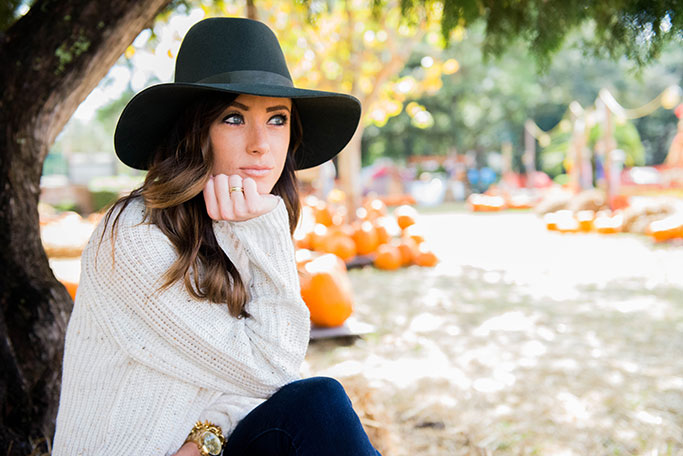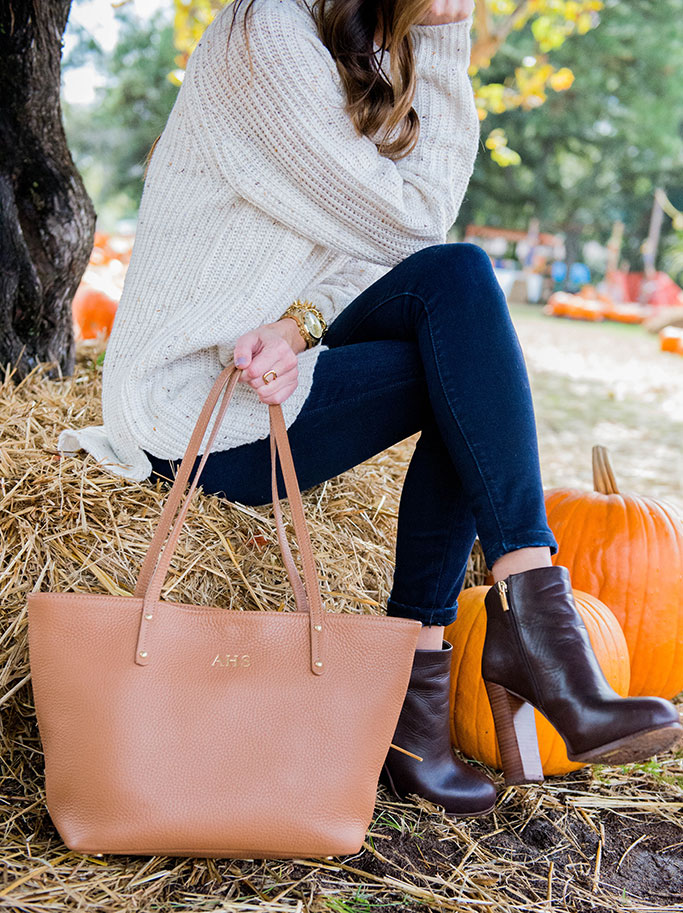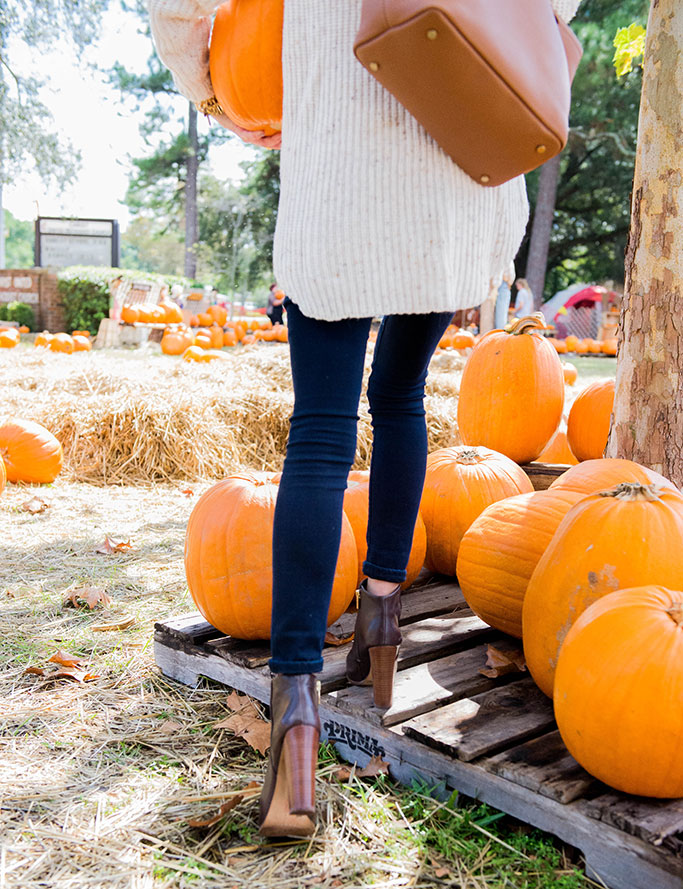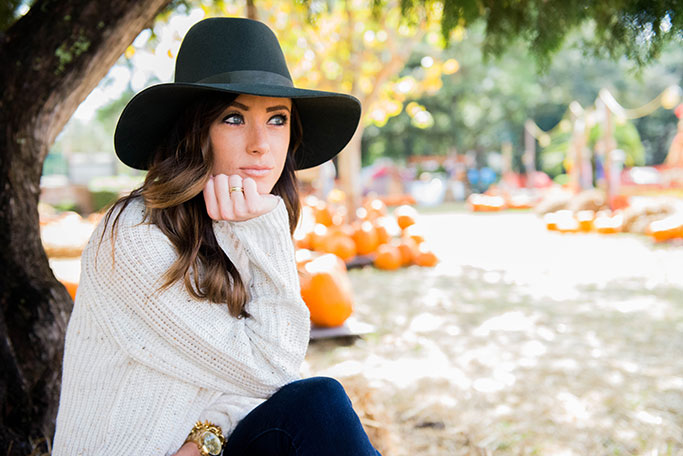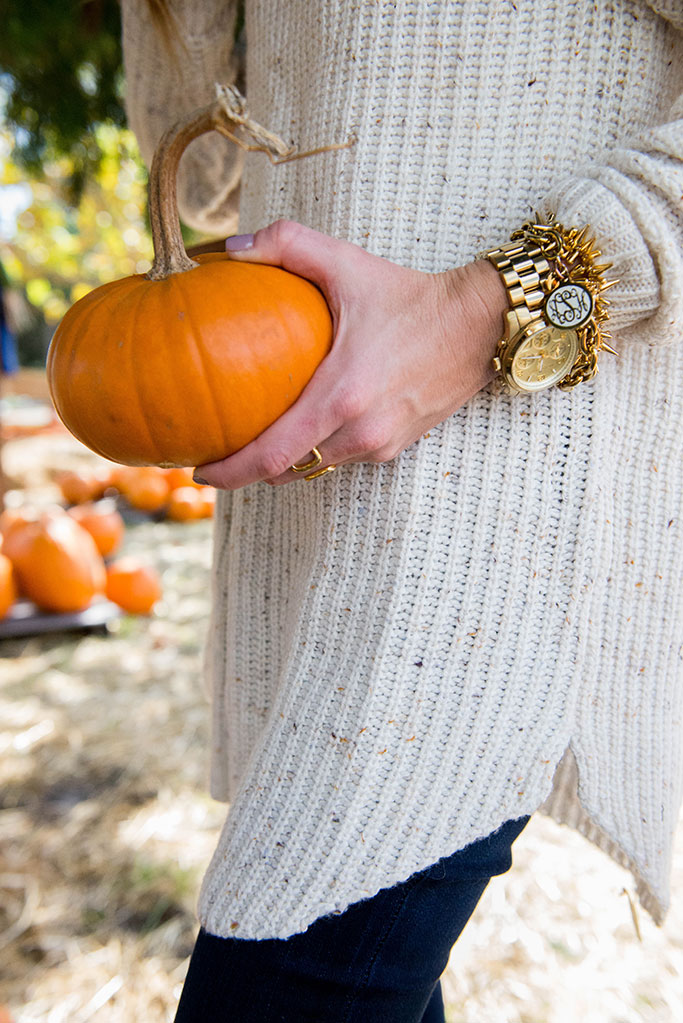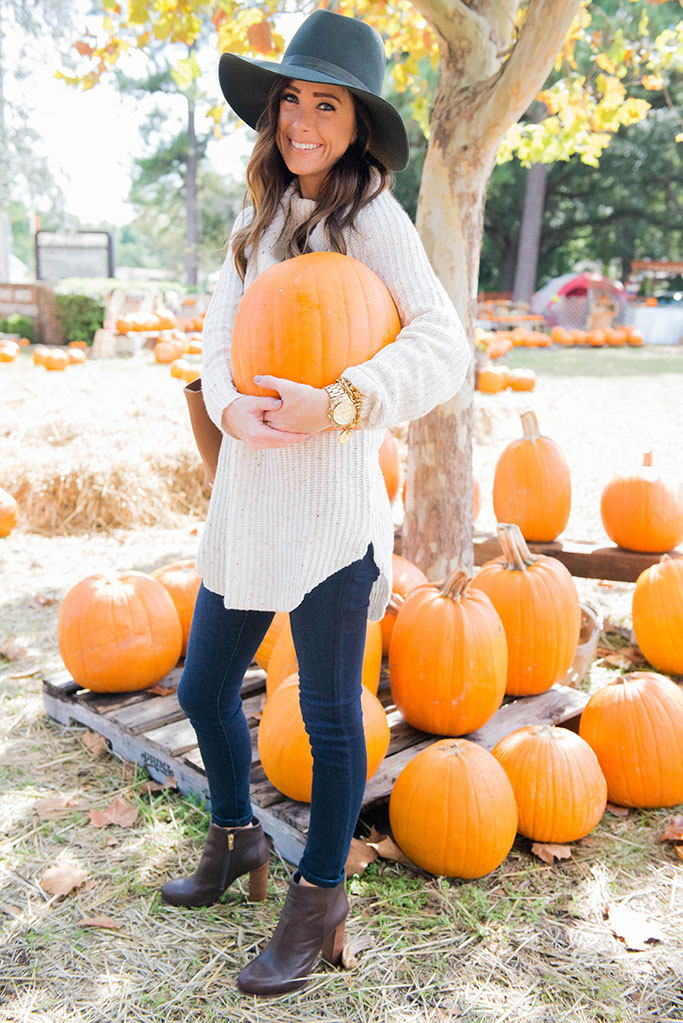 Sun & Shadow Turtleneck Sweater | Joe's Jeans The Honey Curvy Skinny Jeans | Vince Camuto Grenadine Bootie in Brown | Janessa Leone 'Tate' Wool Hat | kate spade new york 'sailors knot' mini stud earrings | Michael Kors 'Runway' Chronograph Watch, 39mm | Rustic Cuff Personalized Monogram Link Bracelet | Stella & Dot Renegade Bracelet in Gold | Gorjana + Griffin Teagan Ring c/o | MAC Lip Liner in "Stripdown" | MAC Lipstick in "Honey Love" | NARS Lip Gloss in 'Turkish Delight'
I honestly have such a crush on my neighborhood pumpkin patch. I live in a little beach town, surrounded by other smaller beach towns. We have a pretty large pumpkin patch 'over the ditch', which means over the intracoastal waterway, but I came across this one basically in my backyard when I was running errands just after the put it together at a local church a couple weeks ago … and I just think it's the most charming little set up. I've loved stopping by here and there picking up a few new pumpkins each week to keep my Fall decor looking fresh! I took one last stroll through it yesterday so my roomie and I can carve ourselves a pumpkin to put out for Halloween!
Anyone else going to miss their local pumpkin patch as much as me?
I don't get why we don't keep them around until Thanksgiving!
Okay, let me tell you about this
turtleneck sweater
. I got it awhile ago but folded it up during my crazy closet detox last week, putting it on the back burner to share. I honestly hadn't tried it on until yesterday morning when I rediscovered it [ha, does that happen to anyone else?] and y'all … it's so warm. I'm traveling up to Chicago next week and I am definitely bringing this to wear as a base layer. I might buy another color one size up to make it more oversized to wear with leggings for my travel days. I'm wearing an XS here.
Got any fun plans for Halloween? I'm so last minute when it comes to Halloween. I have a party to attend tomorrow night that friends of mine always throw so I'm excited to see what everyone has come up with. I have some friends that take this holiday very seriously 😉
And then, of course, it's Florida / Georgia weekend. I'll be tuning in to that showdown from the comfort of my couch, though. Can't wait to watch the bulldogs get beat!
Thanks for stopping by, y'all! xo.

With love & sequins,
Haley
"Grief is love's unwillingness to let go."