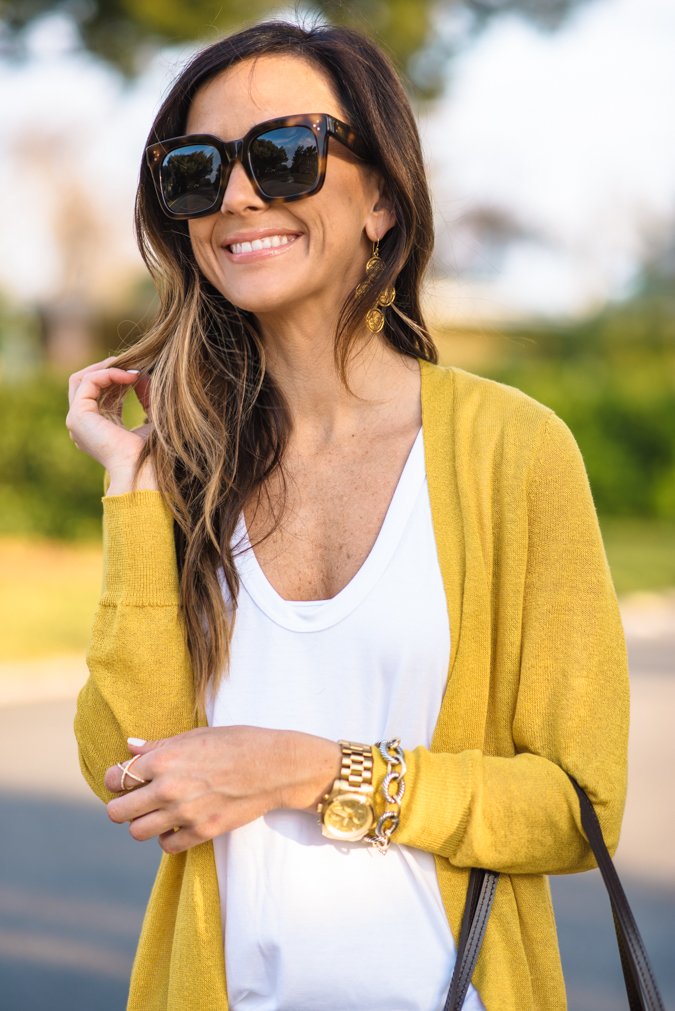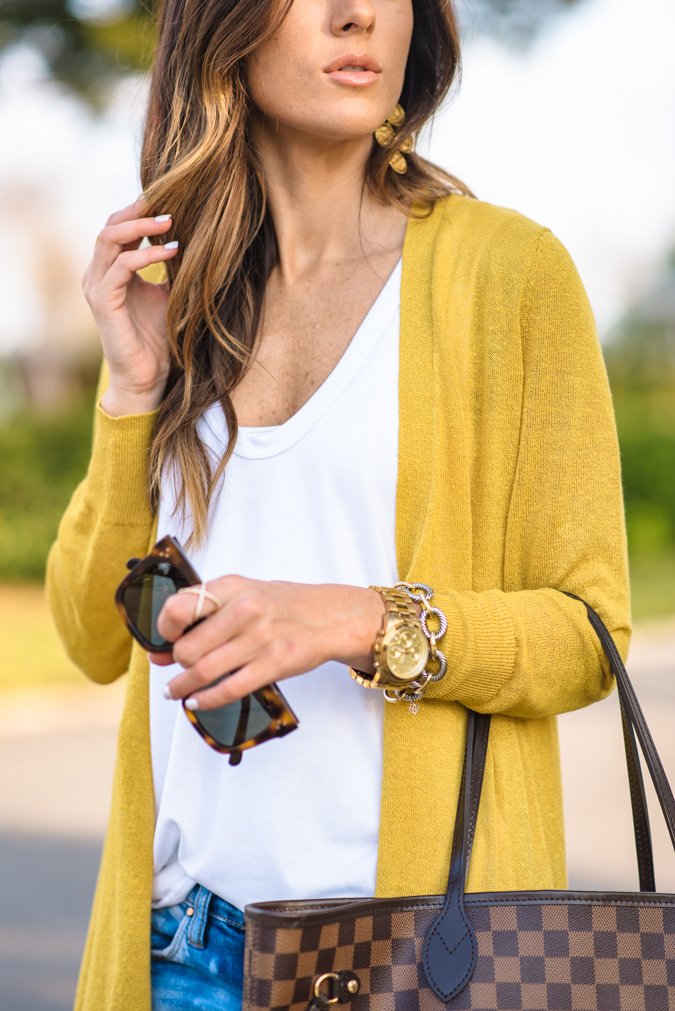 Hi friends! This outfit is something you can find me in all too often! Dressed up casual is definitely a style I lean toward more often than not. I realize that these sandals are a little expensive [okay, a lot expensive] but I saw them and decided to splurge because … I mean, I just fell in love. We've all been there, right? My top, cardigan and jeans are all under $100, though!
I hope you all had a wonderful weekend! My church service yesterday was absolutely amazing. They shared a video that had my roommate and I crying in our seats wishing we had tissues. The story was so, so sweet. I will be sharing it the second I see that they've made it public. 🙂 I went and had lunch with my Mom's oldest sister yesterday, which was so nice. Although we catch up on the phone every couple of weeks or so, I hadn't seen her in awhile so it was great to spend some in-person time together.
I've got one more weekend at home before going off on a trip for a few weeks. I'm excited for it, and especially excited about the event I announced I will be hosting with two blogger gal pals of mine. Learn more at the end of THIS post from yesterday and be sure to come! We want to see you there!
Have a great day, friends! Thank you so much for stopping by! xo.