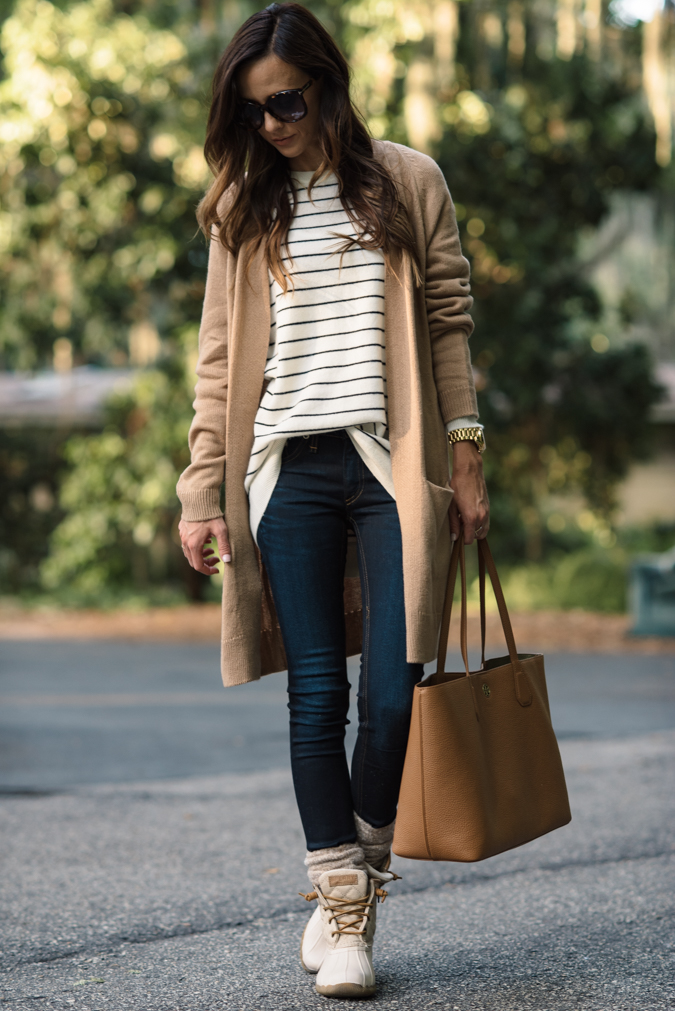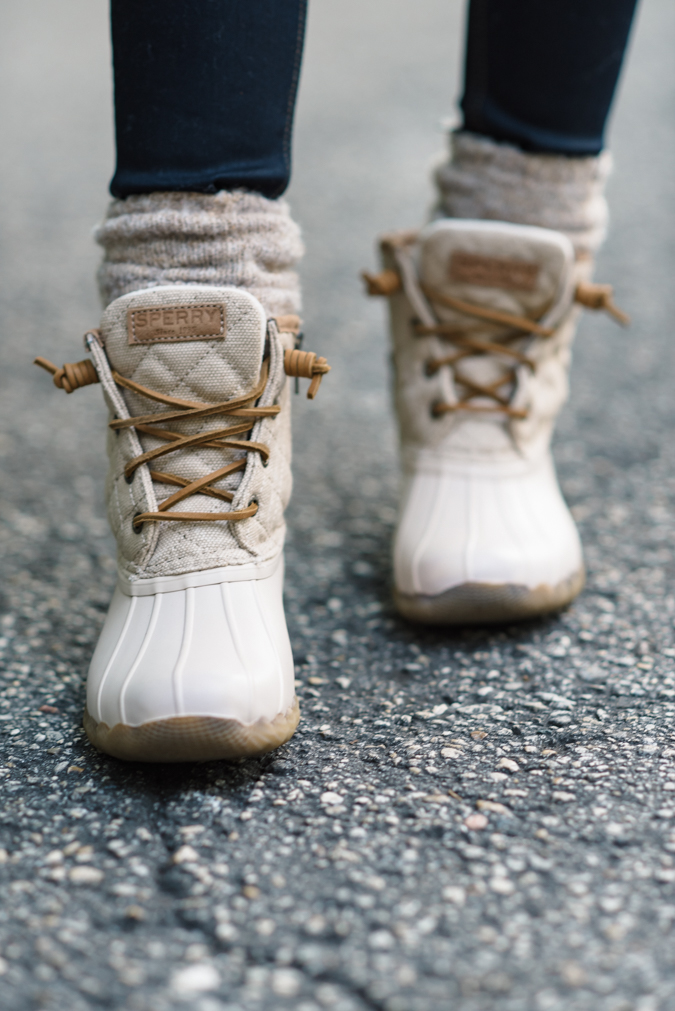 Hey there!
Last week, I shared an Instagram post showcasing THESE versatile duck boots that would be a great addition to your winter wardrobe. While I realize we are in the thick of summer, they are currently marked down to under $80 thanks to the Nordstrom Anniversary Sale! If you're unfamiliar with these types of shoes, they are meant to help you brave the cold elements like sleet, snow and ice, and can typically be fairly expensive. They're not the best out there in terms of weather-resistant footwear, but they're great for running a few quick errands or heading down the street to your girlfriends house to watch the Bachelorette!
After posting that photo on Instagram, y'all asked if I could style my pair of duck boots so you could gain some insight into how to style them. I've found that wearing a pair of thick socks helps to prevent this shoe from looking clunky on your foot! The ones I'm wearing are old but as the seasons start to venture over to the cooler side, you'll be able to find similar ones almost anywhere! You can really wear duck boots with anything but I'd suggest skinny jeans the easiest pairing.
These only come in whole sizes so if you're in between sizes, size down! There are still so many great items, like these shoes, that are currently still available as a part of the Nordstrom Anniversary Sale! I hope you've been able to snag some great pieces and I hope S&T helped you feel confident about some of those purchases!
Fill me in on what you got and be sure to pull the trigger on these boots! They're coming to London with me, for sure! Have a great day, friends! xo.