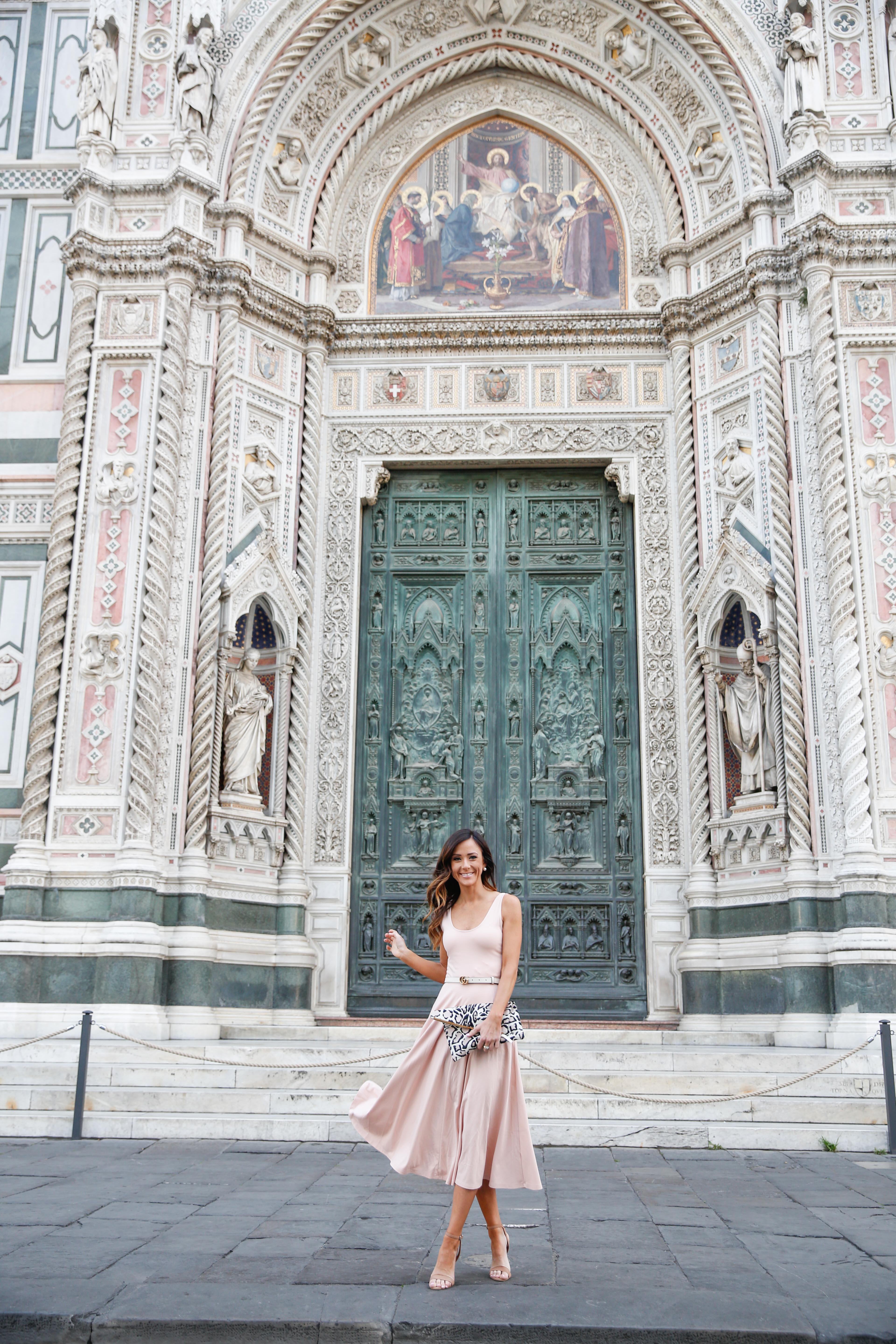 Hey there, lovelies!
This blush midi dress was a dream to wear in Florence last month. The way it moves adds an incredible romantic feel making it an ideal date night dress for those hot summer nights! I'm shocked and excited to share that it's STILL in stock in all sizes and it also comes in two other colors!
I know many of y'all have reached out about summer travels to Italy and I'm excited to be putting the rest of the outfit posts and travel guides together when I get back home next week. I'm especially excited to share this trip with you all, although the imagery might not be AS top notch as it was on my last trip because I am NO Victoria behind the camera but I think I do well enough with some help from Lightroom 😉 Anyway, I also have some fun campaigns and collaborations to get started on when I get back that I can't wait to share with you all! June will be an fun month of content creation for you guys!
If you haven't already … subscribe to my Instagram posts by tapping the three dots on the top right hand corner of the screen when you are on my profile [HERE] so you know when new content has been posted! Today, Kristan and our mom's are heading over to Pompei for a private tour of the ruins. I love learning about the history of places – as long as the tour isn't too long …. #introvert – so I'm really excited! I was really really missing Fish & Chips last night though. Their dog sitter sends me the cutest photos and videos of them playing and loving life while I'm gone and I just can't wait to be reunited with them … as much as I am grateful for this trip. It's been really special. But you know … they're my babes and I'm used to being with them everyday 🙂
Have an amazing Friday, friends! xo.