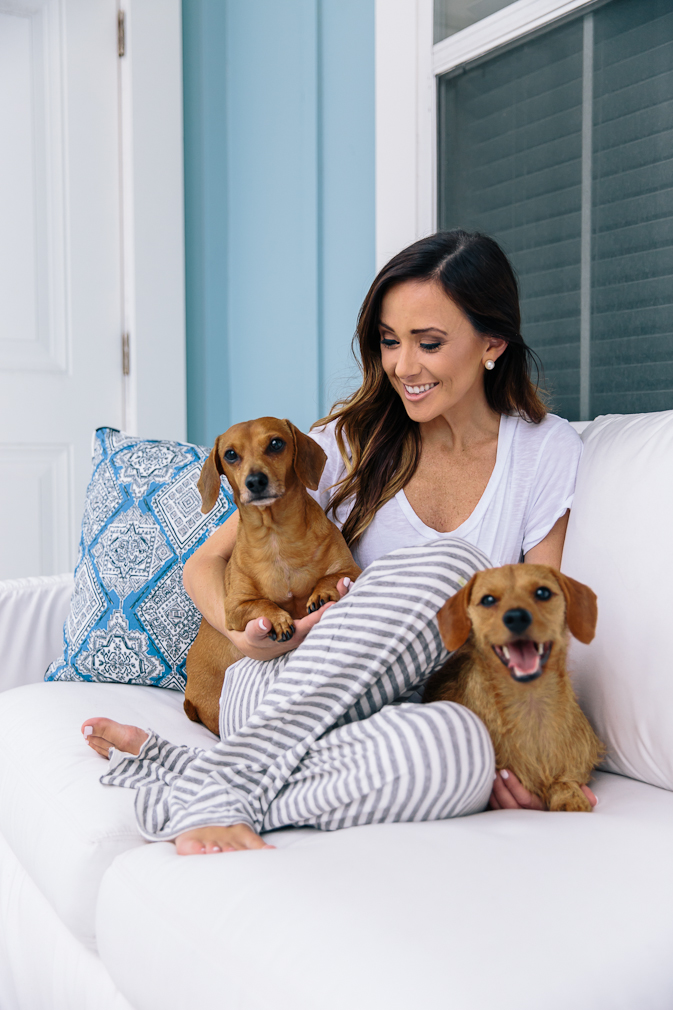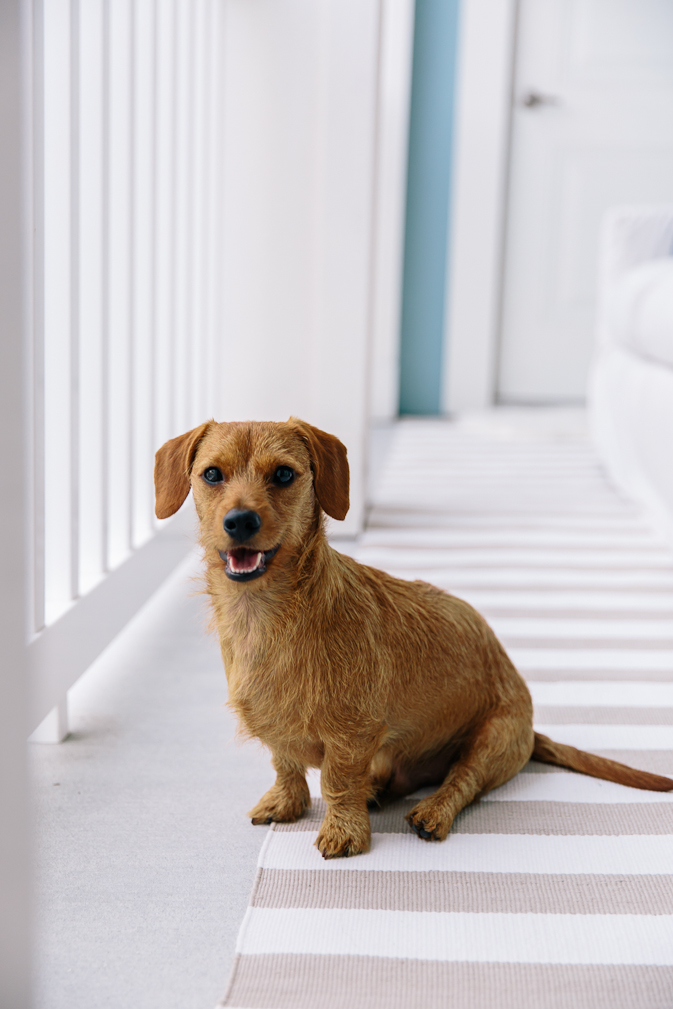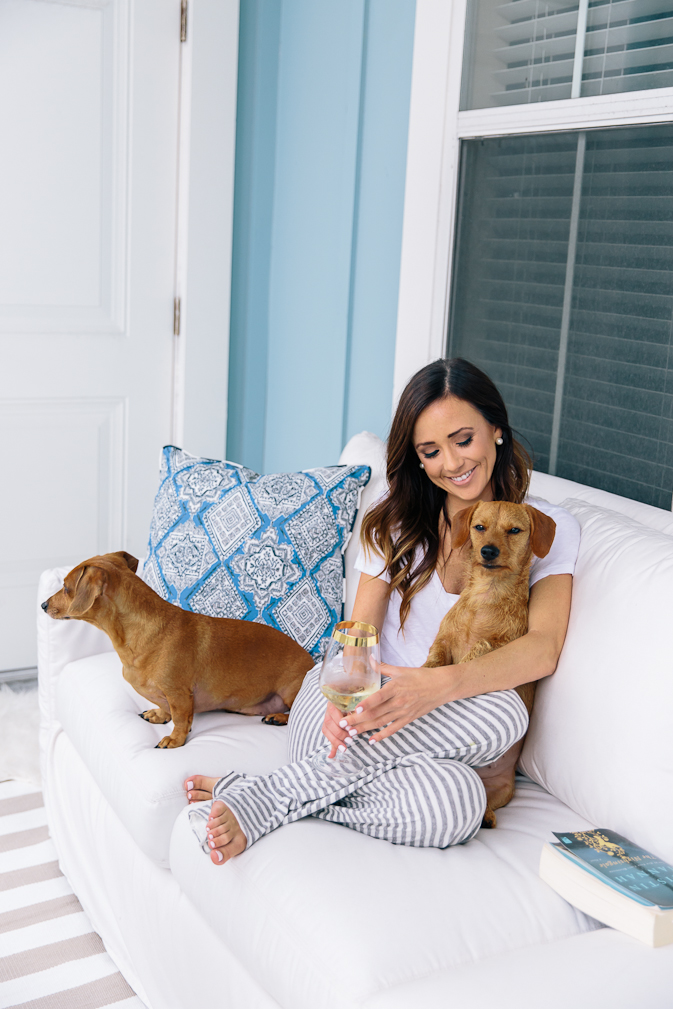 Hey there, lovelies!
I'm excited to finally share the first home decor post of a few you can expect from me in the coming months! After my best friend and former room mate, Kristan, moved out in January, I was left with an empty balcony. It was important to me to redecorate it because, when it's cooler outside, the boys and I spend a few evenings a week unwinding out here. I get cozy in my latest favorite pajama set and pour myself a glass of wine and just let the stress melt away. Mornings are my other favorite time to sit out there. I'll drink my coffee, eat some breakfast and get in the right mindset for the day by reading a devotional or two. Nothing is better, in my opinion, than sitting outside when it's cool out and wrapping yourself up in a warm blanket and reading. I figured that since my favorite time of year to sit outside is going to be creeping up before we know it, now would be a good time to share my outdoor space with you! Sharing it now will give you time to order some new things to complete your space, whether it's from this post or just something you've been meaning to order that maybe this post will inspire you to finally pull the trigger.
My balcony is pretty long and I really wanted to create a cozy space for myself and the boys to enjoy when the weather is nice. I found some cute outdoor lights and thought hanging them up would add a fun touch of whimsy. They come together in the middle. I knew that I wanted to find a large outdoor couch but had been finding it to be a really difficult for the size of my space. There are very few that aren't a part of a large outdoor patio set so, I was ecstatic when I stumbled upon this one as I was searching for outdoor rugs. It's the perfect length and both durable and washable. The couch material is resistant to stains, fading, and mildew among other things, and the cushions are stuffed with recycled materials. It's also incredibly comfortable. I chose a long striped runner for to floor and thought neutral colors was most appropriate considering my building is blue. [For privacy sake, if you live in Jacksonville Beach and happen to know where I live, please keep it to yourself. I appreciate it. Thank you] The rug comes in multiple and size options, as well, if you're looking for one for your outdoor space.
Check out more from Dash & Albert HERE! They were such a fun and unexpected home decor online retailer find!
The couch takes up one side of the balcony, on one side of the door, and I bought this adorable small 3-piece patio set from Target for the other side. It provides just enough seating for a nice wine night with girlfriends [love these gold-rimmed ones!]. Adding some fun pillows, coasters for the table and faux flowers for ambiance will give your space some personal touches, making it specifically yours to enjoy!
I can't wait for cooler temp's to spend more time out here because it's one of my favorite spaces in my humble beachside abode. Thanks for stopping by today, pretties! I know y'all have been bombarded with Nordstrom Sale promo's lately so I hope this was a nice break from that! Personally, I wish the sale didn't last so long. Anyway, have a great start to your week! xo.