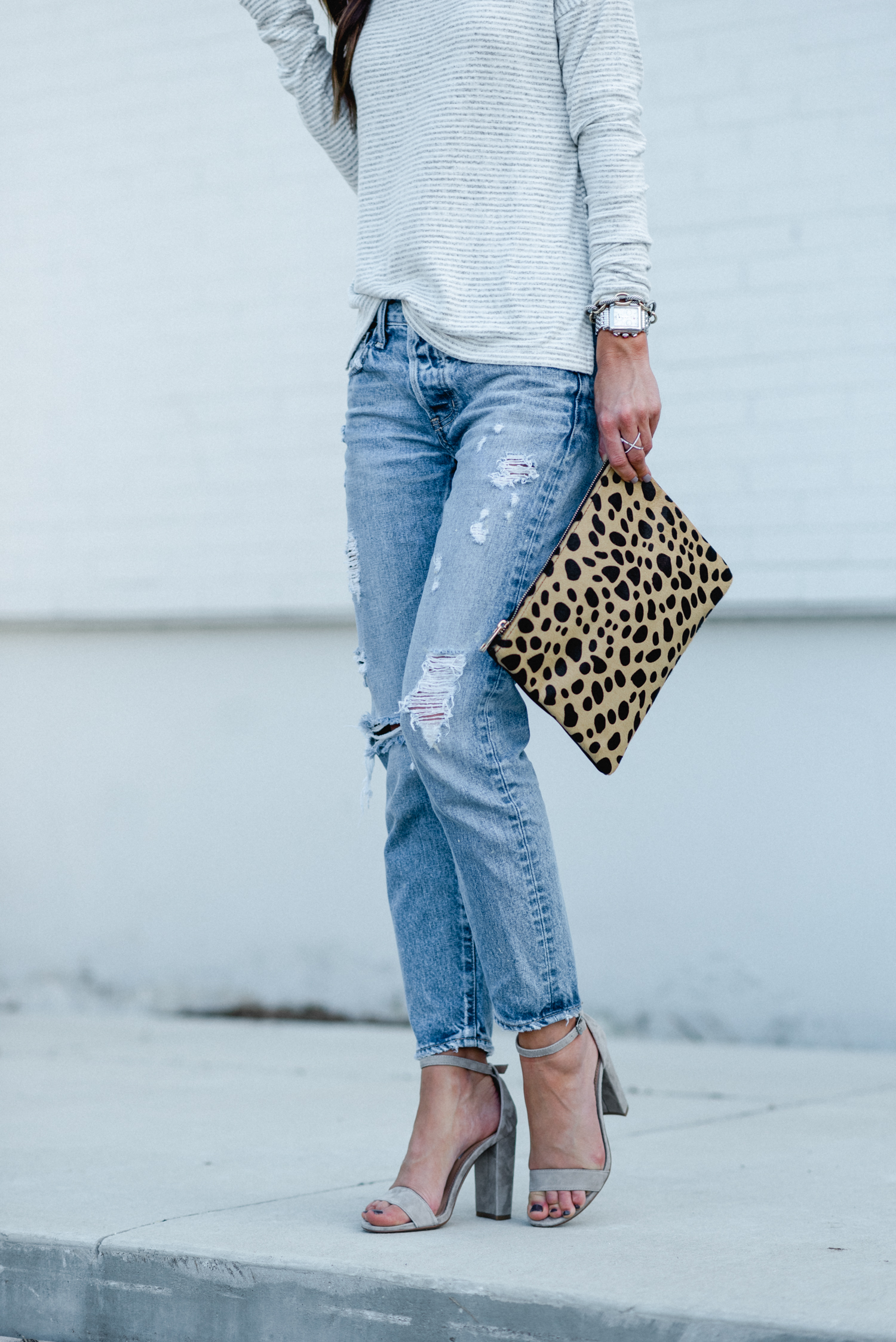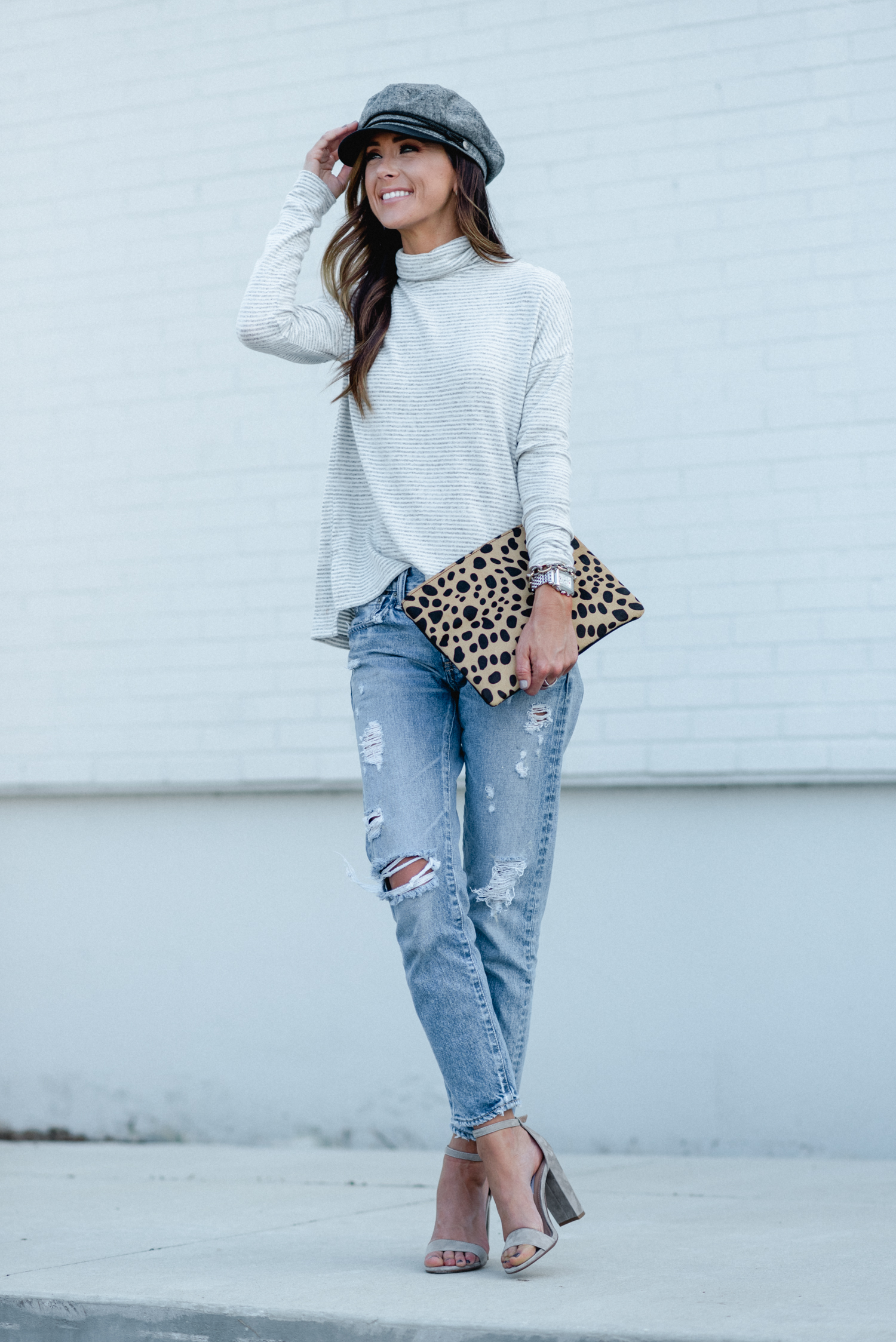 Hi there, friends! Happy Monday!
The other day I tweeted how I've been honestly feeling about the Fall trends I've been seeing come on the scene. There are quite a few I knew were coming. Living in London last year gave me a sneak peek … [whatever is trendy there is on its way to the U.S. the following year. At least that's how it usually is] … and I just kind of feel unenthused by most of them. But, don't get me wrong, or be deterred if these trends are right up your alley! I'm not sharing this to shame anyone for liking things I don't like. Trends are meant to be enjoyed but – obviously – not everyone can enjoy every single trend. Some work for one group and others work for another group!
So, what are the trends for the Fall season? If you're unsure, I'll lay them out for you … and give my two bits, if care to read them. Also, just note … I'm not fashion writer for VOGUE so these are just the trends I've seen and noticed to be gaining popularity!
• SLIDES / MULES: These were huge among the European gals I met last year when I was living in London. They made them look so chic. [Well, they could literally wear a trash bag and look chic, let's be honest.] Sometimes I feel like my foot is too narrow to pull them off but … I'm trying to make it work regardless because I love how easy they are to slide on and off. I'm all about simplicity these days!

• EMBROIDERED DENIM: So, this trend reminds me of elementary school when iron-on patches were a thing. For the life of me, I can't get into it. I just don't like it. But … if you're into it, here are some cute options:

• ROUND SUNGLASSES: They don't suit my face shape so, I personally won't be embarrassing this trend. I've already gave a solid try when I purchased these Chloe sunglasses [seen in THIS blog post] and, I am alright with calling a spade a spade … that was the most expensive mistake I've made in a long time. But, there are some girls that can totally rock this style! My best friend, Kristan, is one of those people. She just looks so cool in them. I don't have that edge but, if you do, here are some of my favorites:

* all of the above sunglasses can be seen ON a human on the product pages! 🙂 
• CROPPED FLARE DENIM: At first thought, and at first sight, I was completely against this trend. Literally, right up until I went and scoured some of my favorite denim sites for their cropped flare denim options was I against this trend … but, I will say … the more subtle options, like the ones I shared below, are the ones I could get behind. The ones I'm not such a big fan of are the ones that are extreme flares, like this pair. The ones below are so perfect for this transitional period while most of us are waiting for those dreamy Fall temperatures to roll in. Just pair them with a pair of classic summer heeled sandals and a basic tee and I think it'd be super cute!

• OVERSIZED PLAID BLAZER: I'm never the one to toot my own horn but I do kind of feel like I could make one of these blazers work in some kind of way but, honestly, I don't love the pattern of the blazer enough to make the effort, hah! I shared one I bought from ASOS and shared it on Instastories and so many of you cracked me up with your responses. There were quite a few that did appreciate this trend so here are some options if you're open to owning this trend and making it work:

• TAUPE / PUTTY COLORED SHOES & HANDBAGS: This is probably one of my favorite trends. Cognac reigned as the 'it' color for accessories for so long and, while I still continue to love and choose to incorporate cognac into my outfits, I think it's to see some other colors out there as an option. Gray and taupe are those new colors that have come on to the scene and given us so much more to work with! I'm having so much fun coming up with outfits now that I don't feel SO confined to ONE color. [I know black is always an option but I got bored with black, too].

• BAKER BOY HATS: The last trend, and my favorite trend, that is all the rage right now are these baker boy hats. I can't pull off a lot of hat styles. I've gotten lucky with the wool, wide-brim hat trend but there are so many others that just don't suit me. This one is one that I love and brings a fresh new element to my Fall outfits. What do you guys think? Do you like this one? Berets are also making a big comeback, if those are your thing! 😉 I didn't link the topic 'baker boy hats' because they're actually called a lot of things like fiddler cap, etc but you can find some cute ones here:

The great thing about this seasons' trends is that …. they aren't all about me. They're about all of us! We can all pick and choose the ones we identify with and think would compliment our own personal style. So, the baker boy hat is my top pick! What's yours?? Looking forward to hearing what you think! Thanks for stopping by today! Sorry it's late! I was completely wrapped up in puppy love, organizing my closets and dresser, setting aside all the donations I want to make and packing for my first trip since the move! I'm excited to share more on Instagram & the blog soon! xo.
HEADS UP! It'd be a good idea to stop by here first thing in the morning as there is a HUGE sale announcement that I'll be sure to mention. You'll want to take FULL advantage. Also, the Tory Burch sale ends today. Don't miss out!