Happy Weekend, friends!
Kicking it off with a little Saturday blog post action before heading down to hang out with my parents for the weekend! It'll be nice to get away for a little bit, even if it's only for a day or two to just unwind and relax! If you missed a few of my Instagram photos this month or you just don't scroll through Instagram like you used to, I thought I'd keep these monthly roundup's coming your way at the end of / beginning of the next month to recap the previous months' looks. Please let me know if you still love and look forward to these posts in the comments and don't forget to enter the giveaway that's still going strong in Thursday's post! Ends tomorrow night and winner will be announced on Monday!
Also, I figured out a way for you to subscribe to my newsletter, which I talked about in yesterday's post, even if you're on mobile. So, you have to be IN a blog post, and you'll scroll all the way down to the bottom of the post but stop at the blue box just after the comments section ends! Enter your basic info then a box will pop up and ask you which newsletters you want to sign up for! If you click All Acccess, you will get access to the Monthly Favorites Newsletter, which I spoke about in this post, and will go out on the first Tuesday of every month!

Atrani, Italy was so worth the trek to get there! This under $100 mini-dress was so perfect for the warm weather.

The backdrops in Positano are so ideal – and even better with a friend! Loved seeing my sweet friend Stephanie on her last day there! My top is old from ZARA but love this burnt orange tank with ruffle detail for under $25!

This embroidered peplum tank is only $25 right now on sale! It's so cute in person! And I'm really loving these jeans right now.

This coverup dress is a favorite throw on for pool & beach days!

This tiered tank from Free People is so cute on. Only $45 and you can dress up or down!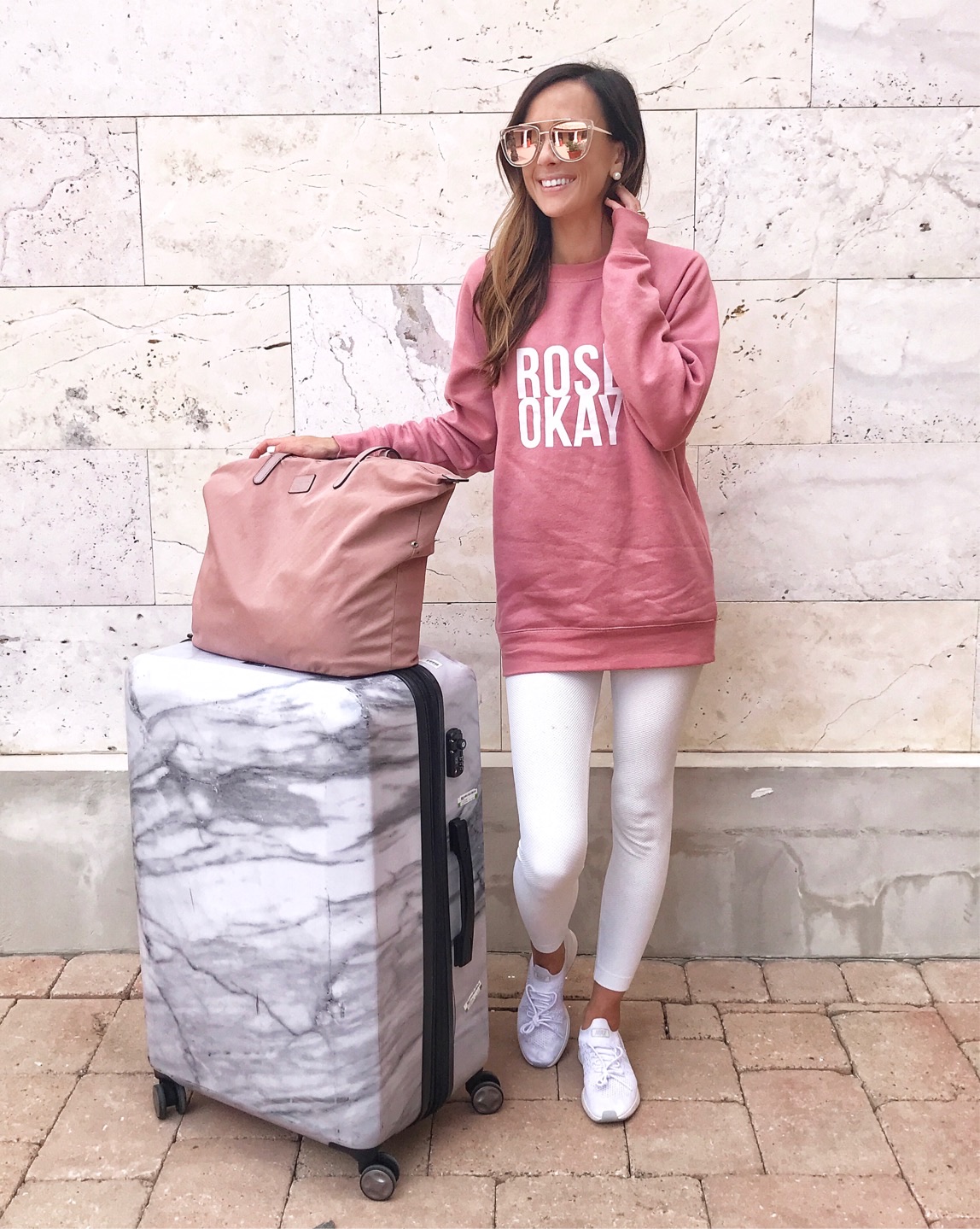 I love this cheeky pullover 🙂 And it comes in black!

Current weekend wardrobe: You're lookin' at it. Love these shorts under $13!

My bikini top is under $40 and my bottoms are only $75!

These overalls were one of your most-loved items last month! Under $50 and so crazy comfortable!

I loved all the Kendra Scott pieces I took with me to Amalfi! Complete outfit details can be found here!

These are one of my favorite pairs of earrings for Spring. They have so much personality!

I LOVED all the beautiful, bright colors everywhere on the island of Curacao! It's a color lover's dream out there.

I love this cute off-the-shoulder top for less than $35!

This top and shorts matching set is so cute on! And I've been using this cross body so much lately – for being so small, it's super spacious!

I love this ruffled mini-dress I wore in Italy – and if you are thinking of grabbing one of these popular bags, don't hesitate! I love it and use it all the time!

This is one of the most Instagrammable spots in London! Can't wait to share that full blog post with you soon!

This lightweight button-down was so perfect for the warm Curaçao weather! The complete outfit post can be found here!

My Italy trip was such a dream. Be sure to check out my packing list for the Amalfi Coast!

This dress is on major sale right now – less than $140 – which is still a bit of a splurge, I know …. but it's so cute so if you can swing it, go for it!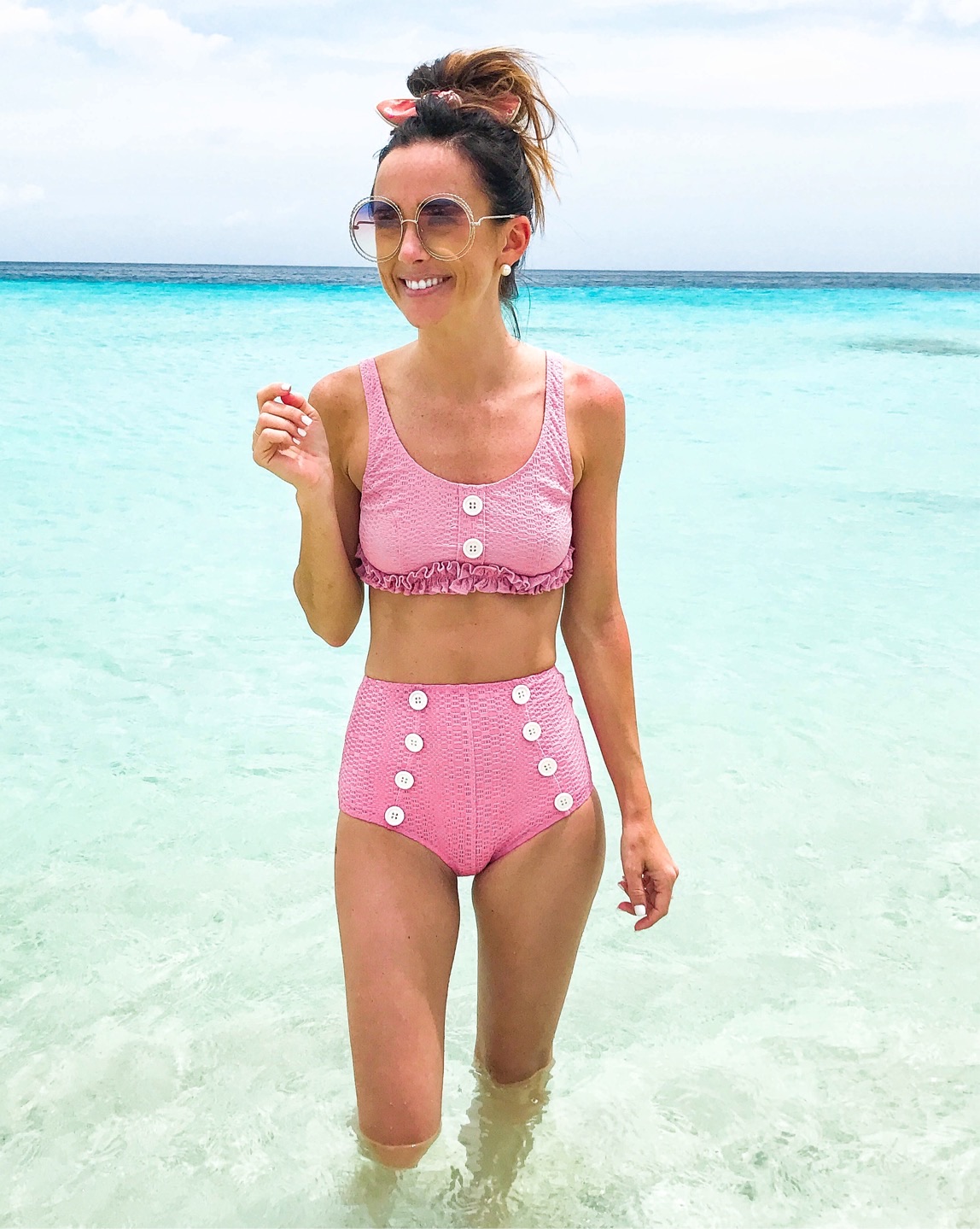 Still not tired of the high-waisted bikini bottom trend. I love this suit and linked more options for you guys in THIS Instagram post last week!

This matching tee and shorts set is as cozy as it looks.

My favorite outfit from my trip to Curaçao had to be this colorful stripe romper! With the humidity, I loved how lightweight it was.
And that does it for this month! Hope you snagged what you have been wanting for awhile or forgot to snatch up.
Weekend Sales
H&M: 20% off your purchase of $75 or more + free shipping! No exclusions.
Abercrombie & Fitch: $20 off every $100 spent with code 11526
Nordstrom: The Half-Yearly sale ends Sunday 6/3 so don't forget to go back through one more time and see if there's anything you can save on!
Have a great weekend, lovelies! xo.