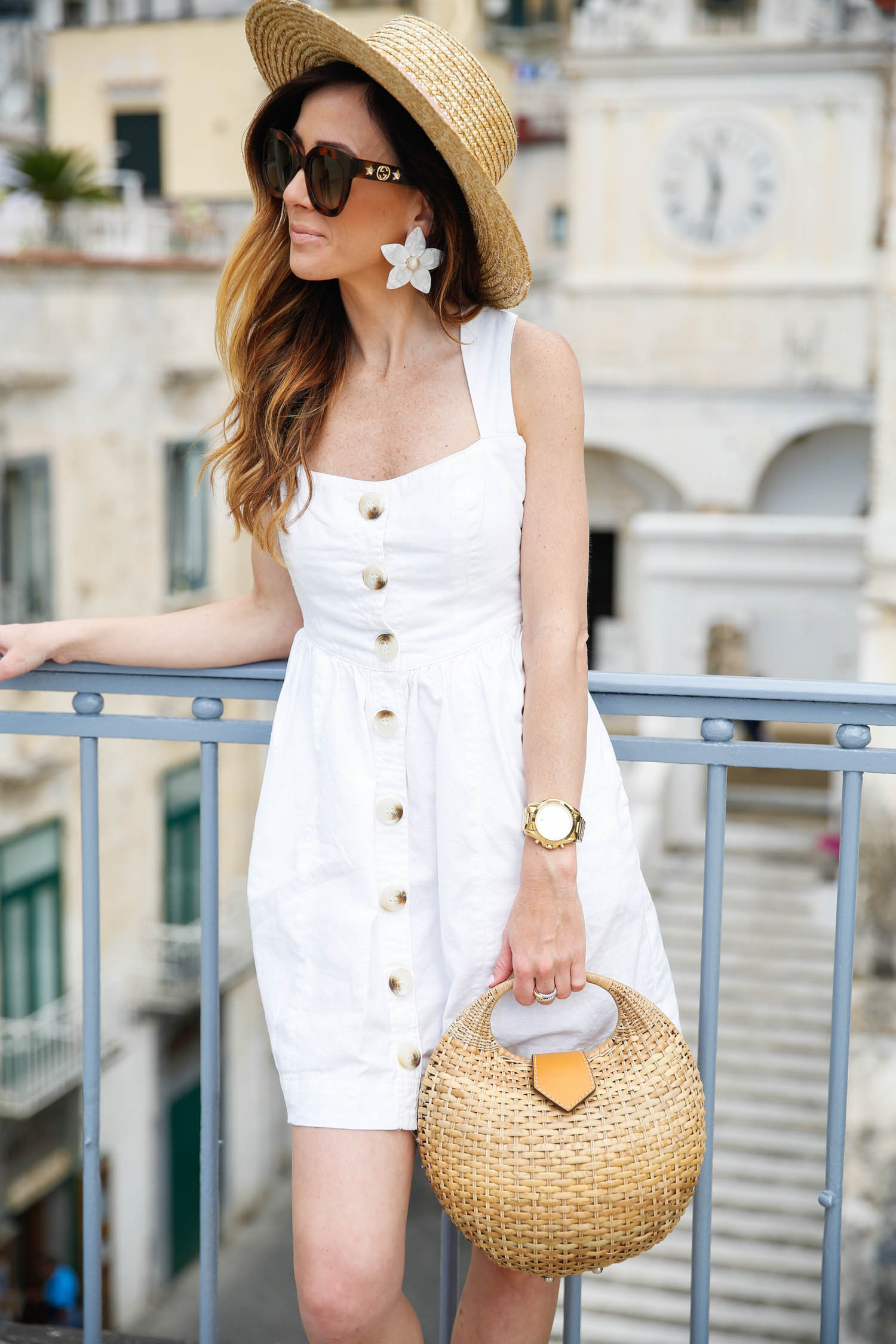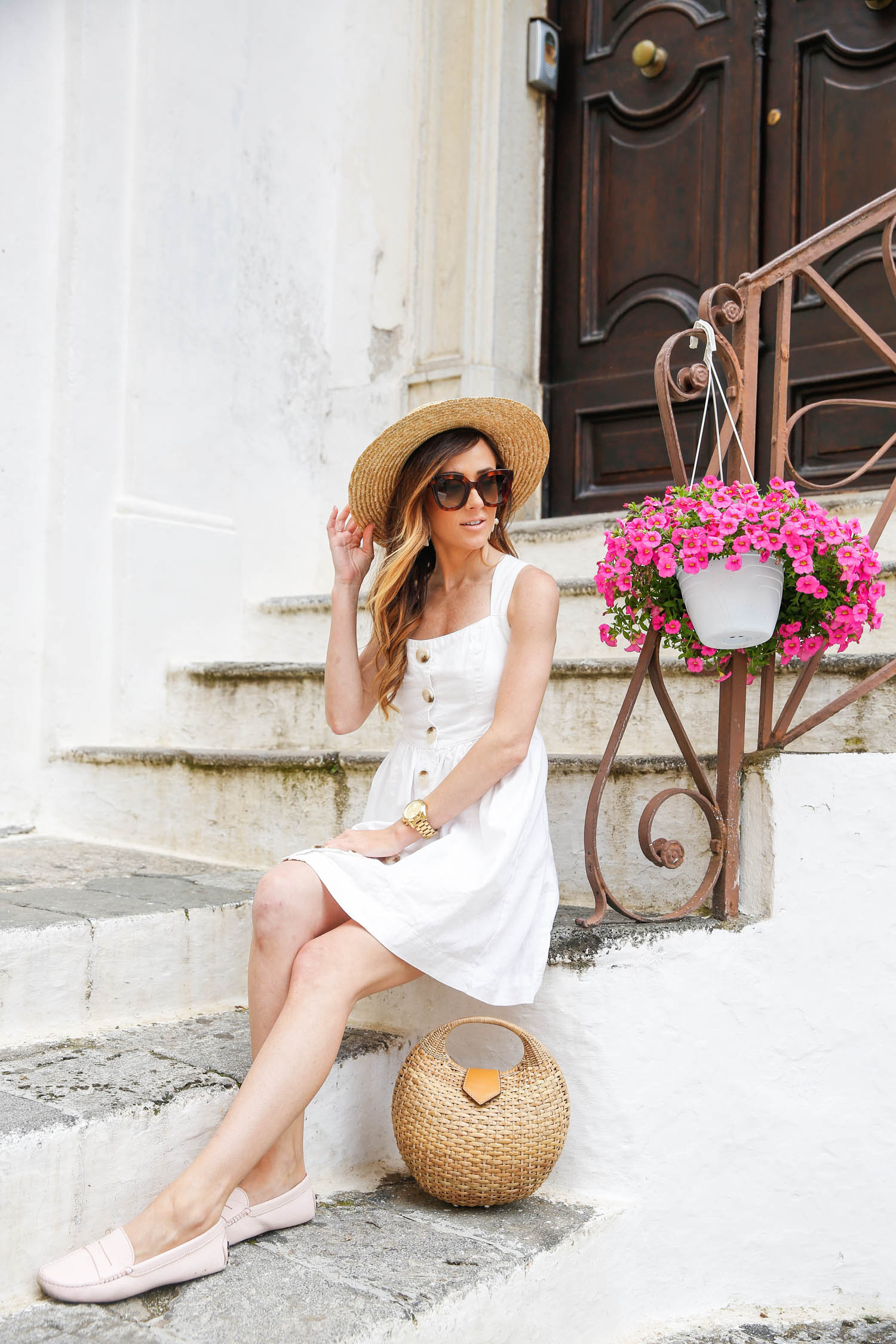 Hi there, friends! Happy Monday!
Back in April, when I was packing for my Amalfi Coast trip, I knew I had to throw this easy, simple white dress into my suitcase. I actually got it back in February and wore it to my birthday brunch with friends. I got a size 0 and had to get it altered down to fit me but, now that it does, I am so smitten. It has the sweetest silhouette, pockets, a great price point at just under $100 and a really easy wear for Summer get togethers or travels. It's still available in both the white and chambray color options, as well, so if you're looking for something that is easy to wear all Summer long … be sure to snag it now before you miss your chance! 🙂
Also … this round wicker bag carries SO MUCH stuff and I loved using it on my trips so far this Spring / Summer!
I've had such an amazing time in Portugal this past week but am excited to be packing up to head home tomorrow. I didn't show y'all much of Lisbon on IG stories but will absolutely do that once I am back! If Portugal is not on your list of places to jet to someday, I highly encourage you consider it. I'll be sharing my Porto and Lisbon travel diaries with y'all before the end of the Summer to start helping y'all dream up next years' adventures. No worries if you can't go abroad this year, either! There are tons of places that would be so cool to enjoy this Summer here in the States like Cape Cod, Nantucket, Napa Valley, Seattle, Lake Louise [in Canada!], etc. It doesn't matter how far you go … I just encourage y'all to take some time away from the busy-ness of daily life and get out there whether it's to adventure or relax! 🙂
Wishing you an easy start to the week! Thanks for stopping by! xo.