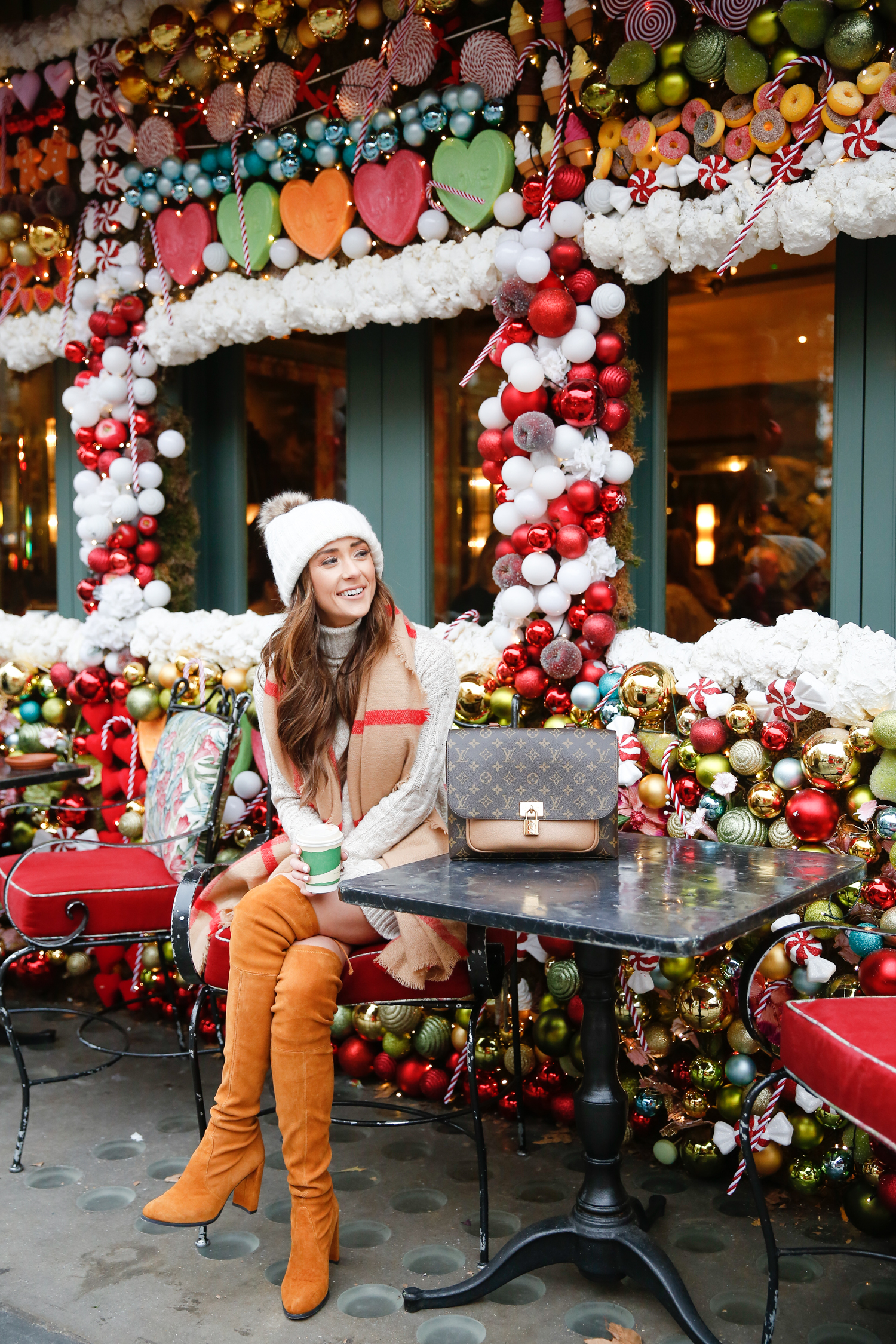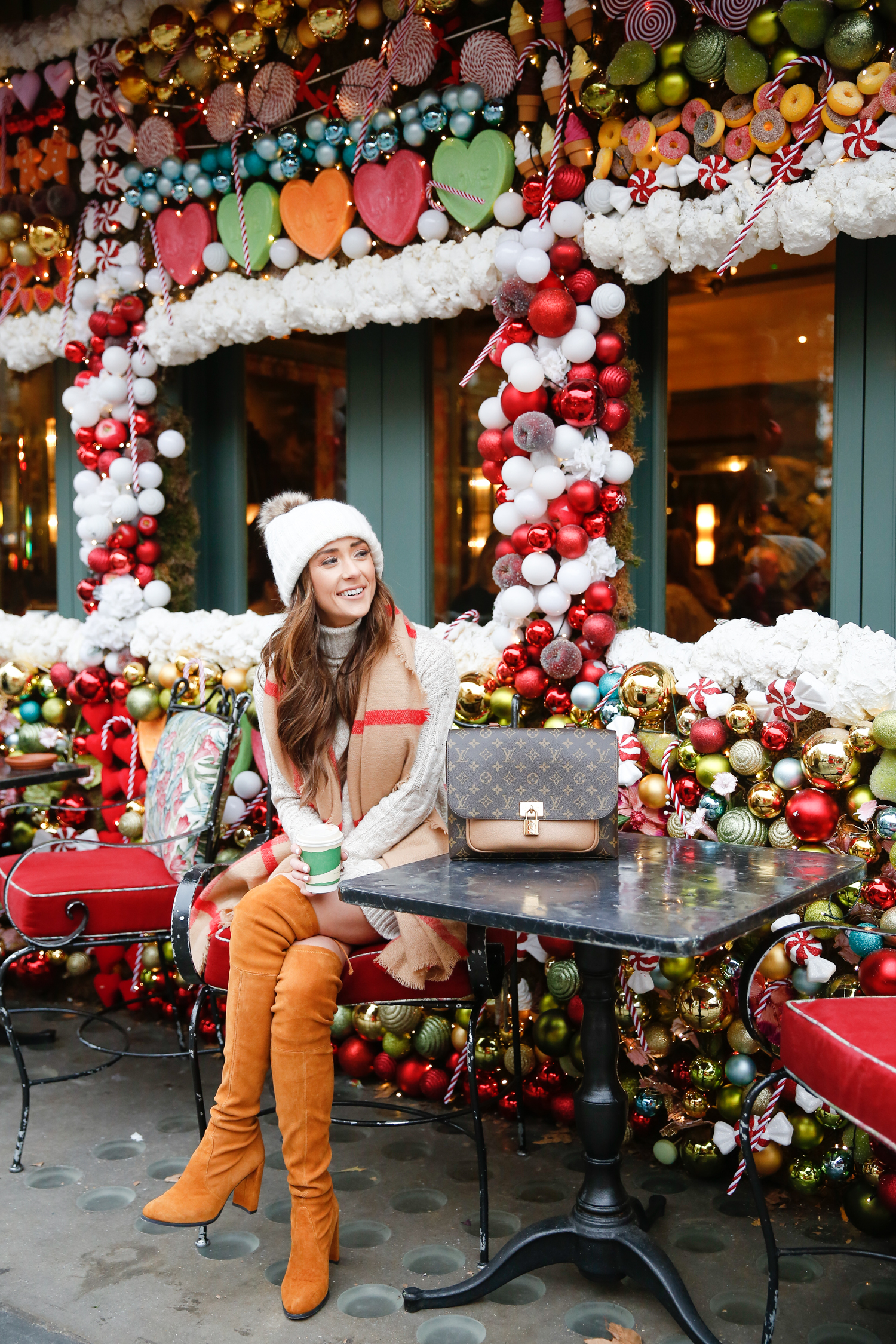 Hey there, loves! Happy Friday!
One of my favorite parts of the holiday season is dressing the part! I snagged this tan and red scarf in London and it paired perfectly with this turtleneck sweater dress I had gotten on sale before I left. Both are currently sold out [in these colors] but there are so many other great affordable options for putting together festive holiday outfits. I have compiled a look book of the 25 that have caught my eye for under $100! Tons of them are majorly discounted right so I hope you find something you like!

Also, if you haven't seen the dupe to these boots, check them out HERE. They're currently 30-50% off depending on how much you spend! Be sure to check out their sweaters! They have so many cute ones!
Have a great day, ladies! I'm in Philadelphia this weekend for my friend Katherine's wedding! Her & I lived together in college for a little bit. She's a sassy red-head and I miss her dearly. She currently lives in NYC so I don't get to see her too often. I'm super excited to celebrate her and her future hubs!
Be sure to come back here tomorrow, though, because I have more holiday content coming your way tomorrow + an Instagram Roundup on Sunday! Tis the season for tons of content! If you are in need of some gift ideas, be sure to head to the holiday page for the full list of the ones we currently have available! We still have a few more coming your way in the next week or two! 🙂 Happy Friday, loves! xo.