Another Instagram photo c/o good ole Mitch Shepherd (ICYMI: that's my dad)! This turtleneck sweater is currently marked down under $50 and comes in four colors! I also love, love, love these booties! They run true to size and under $100!


It was hard not to FALL for Maine! As I was heading home from a great week with the parents and an unforgettable day working on a big project, I couldn't help but feel incredibly grateful for this past week! These jeans are on sale right now, making them under $40!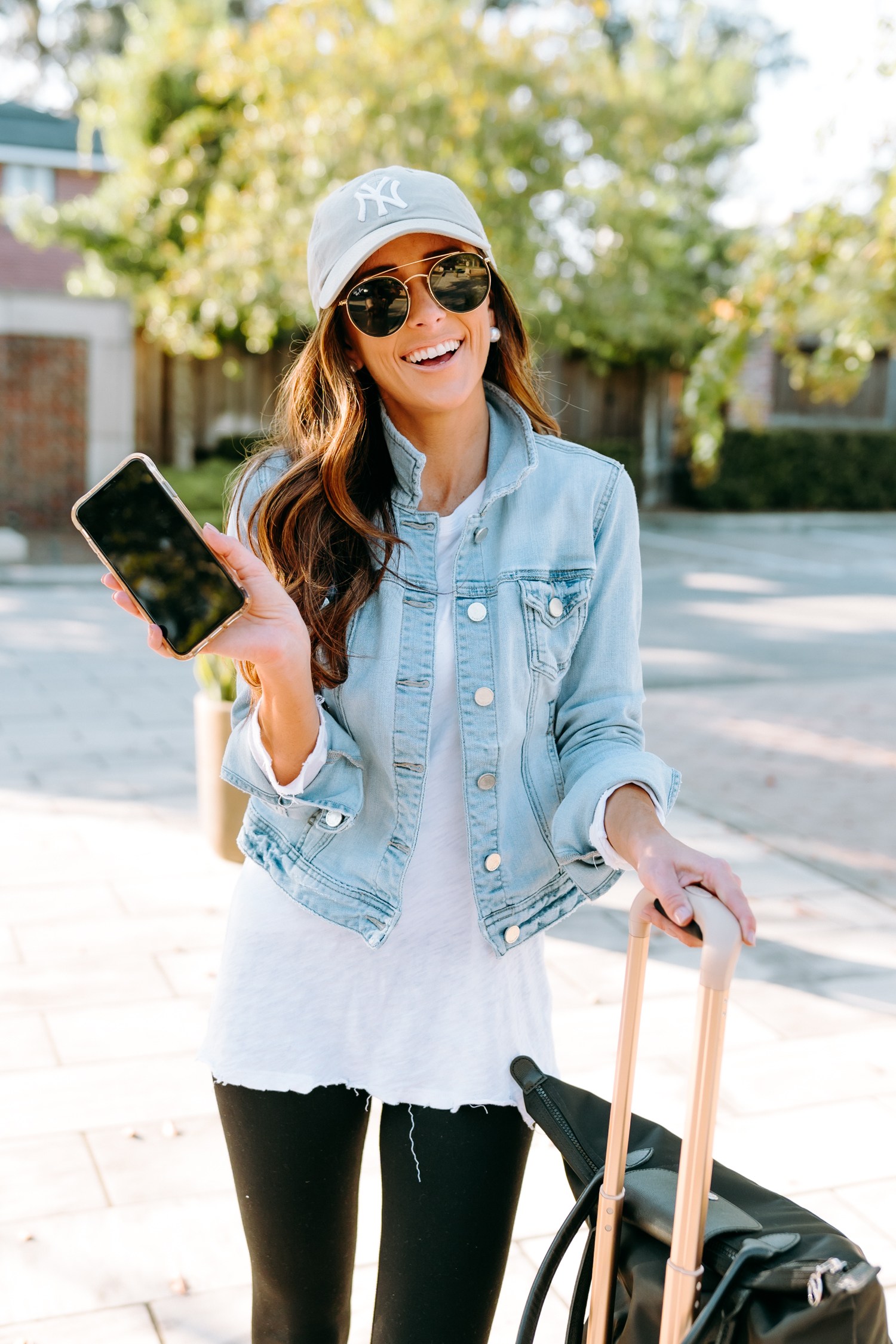 I've done my fair share of traveling over the last few years and, let me tell ya … not all travel app's are created equal. I love organization and efficiency so, be sure to check out this blog post. I rounded up the TEN travel app's that will help make your trips and travel days a breeze!


I had so much fun hiking with my family while in Maine! My hiking boots, zip up hoodie and socks are all 15% off with code ALYSONH15 at checkout!


I'll always love a good neutral look, no matter the season. This striped sweater is under $15 and comes in a few color options and I'll be adding these booties to the fall shoe review soon because I'm obsessed!


Venturing to the eastern most point in the USA was never on my list but I love that I got to tick it off anyway! It's as close as I can get to John Martin here in the States, so that was something sweet to realize. Also, these boots are the most comfortable pair of OTK boots I have under $100 (runs tts; full review in my fall shoe review post)!


I couldn't beLEAF how many of y'all wanted details on my cute hiking boots! They are under $80 plus 15% off with code ALYSONH15! You can also use that code on my fuzzy jacket and socks!


Did you snag one of last week's top sellers?! So many of ya'll loved these items. Be sure to grab them while they are still available!


Another neutral cozy travel day look for ya'll. These jeans are so comfortable and  30% off this weekend!


Did ya'll catch the gentleman standing way too close to the edge for my comfort over on IG stories?! ha! This was as close as I was willing to get! My coat is 15% off with code ALYSONH15!


The leaves seriously turned even more vibrant over night! We explored Bar Harbour and walked around Asticou and Thuya Gardens. I've loved my time in Maine and truly had the best tour guides!
Weekend Sales:
Abercrombie & Fitch: 30% off your entire purchase + free shipping on orders over $75
Anthropologie: 25% off everything for Anthroperks (must be signed into account or signup)
ASOS: Get an extra 25% off outlet dresses with code DRESSUP
Backcountry: Get 15% off with code ALYSONH15
J.Crew: 40% off outerwear, boots, sweaters & more + 25% off everything else with code BUNDLEUP
Kate Spade: buy a full-priced handbag and get 50% off a wallet with code CASHANDCARRY
Pier 1: Save $20 on your purchase of $100 or more, OR $50 on your purchase of $200 or more, OR $150 on your purchase of $500 or more with code SAVEMORE
West Elm: One big Fall Sale, 20% off furniture + 25% off everything else
This Week's Best Selling Products:
Thanks for stopping by today, y'all! Have a wonderful weekend! xo.