Hey friends! Whew! What a fun and crazy week! It's been wonderful being in London & Surrey. It is so magical walking around the city with all of the decorations [i.e. baubles, hah! see my England IG story highlight to get the joke!] and lights. It truly is a Christmas wonderland here! Yesterday, I ventured up to London to shoot and spending quality time with Victoria and Whitney. Vic and I shot a few looks and then we all went for pizza! Then, we went to a fun event last night at Sky Garden, which has stunning 360 views of the city! There was a live band playing and it was so nice catching up the girls whilst enjoying mulled wine and a festive atmosphere. Today, I am heading back out to John's [stayed with Whitney last night] and we are getting all of our Christmas gifts ordered and then heading out to a fun event for his friends' birthday. We have to get pretty dressed up so I'm excited to show you what I put together! I'll be sharing a lot of little bits of what I've been up to in the vlog that I'll be sharing with y'all next week, as well, so get excited!


Look at all of these baubles 😍🤣 If you've been watching my stories since I've arrived in London, you get what I'm talking about! I just made a highlight on my profile for anyone who needs to catch up. If fleece lined leggings are on your wardrobe gap list, these are a great pair to snag under $100.


The big question … will I be spending my holidays in the sun or in the snow? I'm not ready to spill the beans JUST. YET. but … I wanted to have myself covered for both options, just in case! Plus, my fellow warm-weather gals have been needing some holiday outfit inspo so I have teamed up with Lilly Pulitzer to share how to tackle holiday wear in warmer climates. This stunning lace and jacquard dress is at the helm, head here to check it out!


As y'all can likely tell from my stories, John Martin and I had so much fun getting in the Christmas spirit together last night! It's so nice to be reunited & I'm so excited for our holidays plans! 🖤🖤 My polartec fleece sweatshirt is so cozy and currently 25% off with code YULELOVEIT.


Changing things up a bit in terms of style and gotta say, I'm feeling it 🙌🏻 I know I don't do the best job of covering workwear since I don't have to wear it often, but I also know that A LOT of you in this community do.
.
SO … I've pulled together five winter workwear must-have's that I'd be all about if I were in a more traditional job. Each of the five items are from Express, a place I can always count on for basically any style need, from holiday dressing to chic workwear.


Challenging myself to slow down for the rest of the holiday season thanks to the yummy smelling candles, cozy loungewear pieces and soft blankets that I've found at Anthropologie [Fishy approves of most of those, as well 🤪].  I'm sharing a few things I've snagged my loved ones as well as a few recent discoveries on their site, be sure to check it all out here!


This travel day out was seriously so comfortable. These lululemon pants are as comfortable as they look!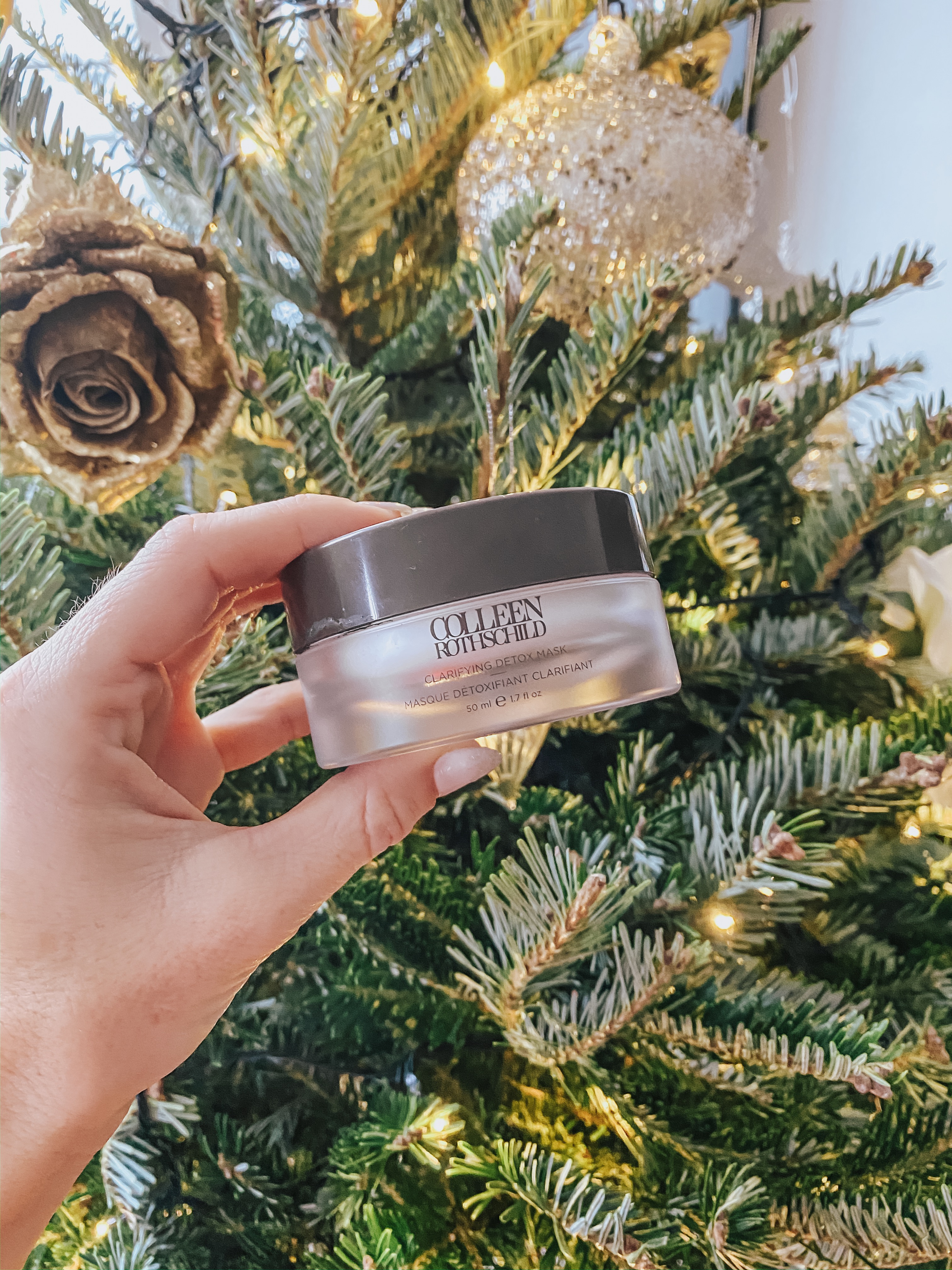 Colleen Rothschild is having a great sale this weekend!  It is their annual 'tis the season sale-
Up to 50% OFF Select Gifts – 20% OFF Everything Else!


Take me back to London … ❤️❤️ It's always bittersweet going back to my favorite place. Hopefully this time next year it'll be home.


Building in even just 10 minutes of quiet time into my morning routine has become a ritual that has allowed me to get through the crazy holiday season without going crazy! This is when I take my two trusty sidekicks [my Ritual vitamins!] that help me feel my best! They are packed with 9 essential nutrients, are free of fillers and shady additives, and don't make me feel nauseous – whether I take them with or without food! Enjoy 10% off your first three months with code HALEY!


Throwing it back to last year in London in honor of the fact that 1. I'll be back in my home away from home next week and 2. we all need some festive holiday outfit inspo and this one couldn't fit the bill more! I've found similar links to my sweater and scarf and linked them up above for you, and there's more outfits in this blogpost as well!


It's so nice to be back in London and, since this is a tricky time of year to pack, I thought I'd share my Winter packing list for London to give y'all some insight and inspo. I was snagging a few last-minute needs at Walmart and I realized they have so much of what I usually bring so it's all linked up on this blog post for you guys!


These pj's will be a repeat offender this holiday season and I am not even a little mad about it. They are 30% off this weekend and probably the most comfortable things you will put on your body!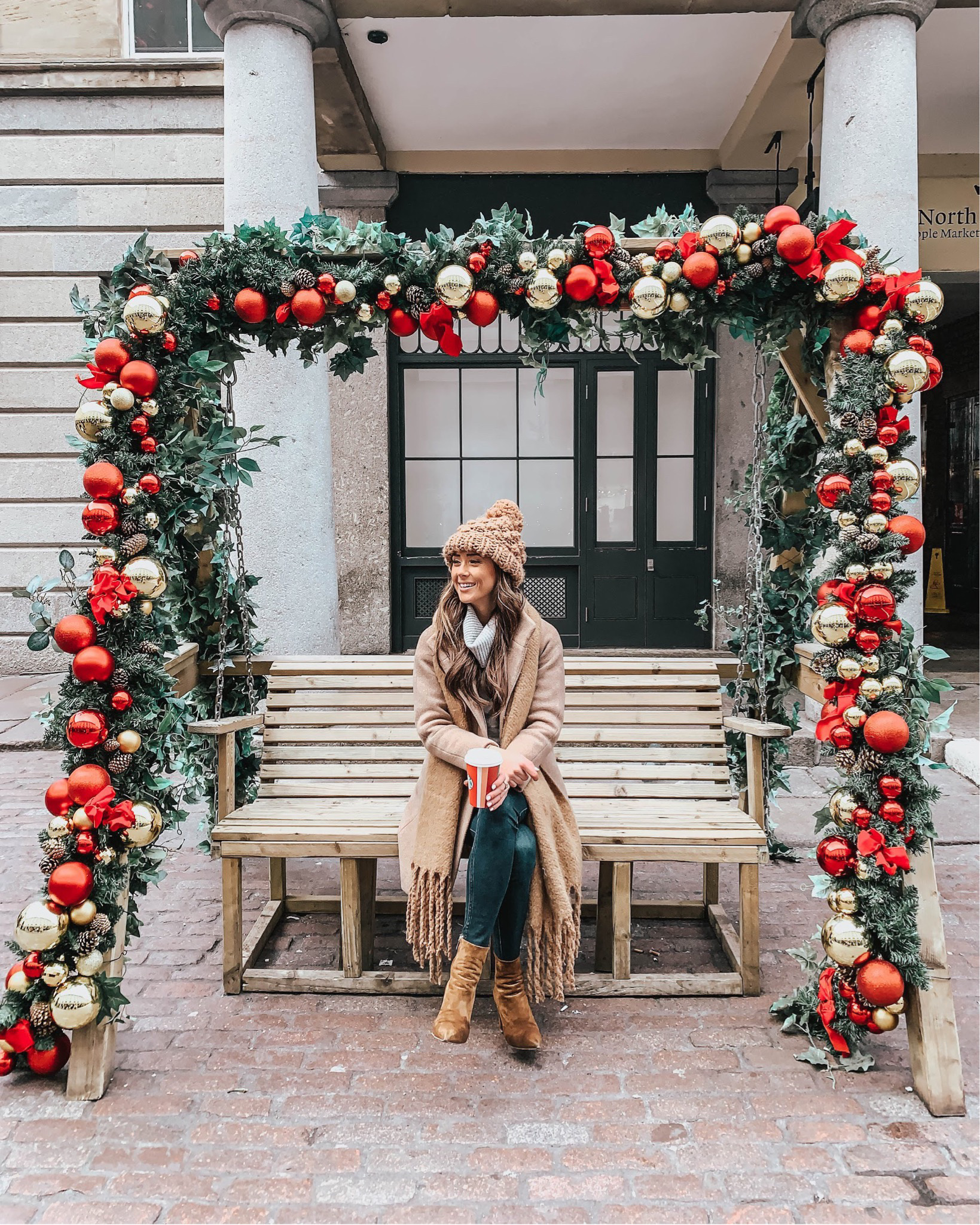 I absolutely love this time of year and nothing makes it more special then to be spending it with a person that has swept me off my feet this past year. Feeling so incredibly thankful this holiday season to have finally found my person, pursuing my dreams to live in London and for all of you that let me do what I love each and every day!
This Weekend's Sales
Abercrombie: 50% off throughout the store
American Eagle: 40% off the holiday collection + take an extra 10% off your purchase with code: GIVELOVE10 
Anthropologie: 30% off everything
Banana Republic: 40% off your purchase
Baublebar: 25% OFF EVERYTHING with code GIFT25
Bloomingdale's: Friends & family, 25% off select items
Express: 50% off everything
Loft: 50% off your purchase with code SURPRISE
Macy's: Extra 20% with code SHOP
Madewell: 40% off 300+ holiday faves, 25% off everything else
Shopbop: 25% off winter-warm up with code SNOWWAY
Target: Save $25 when you spend $100 on toys
This Week's Best Selling Products
Thanks for stopping by today, y'all! Have a wonderful weekend! xo.