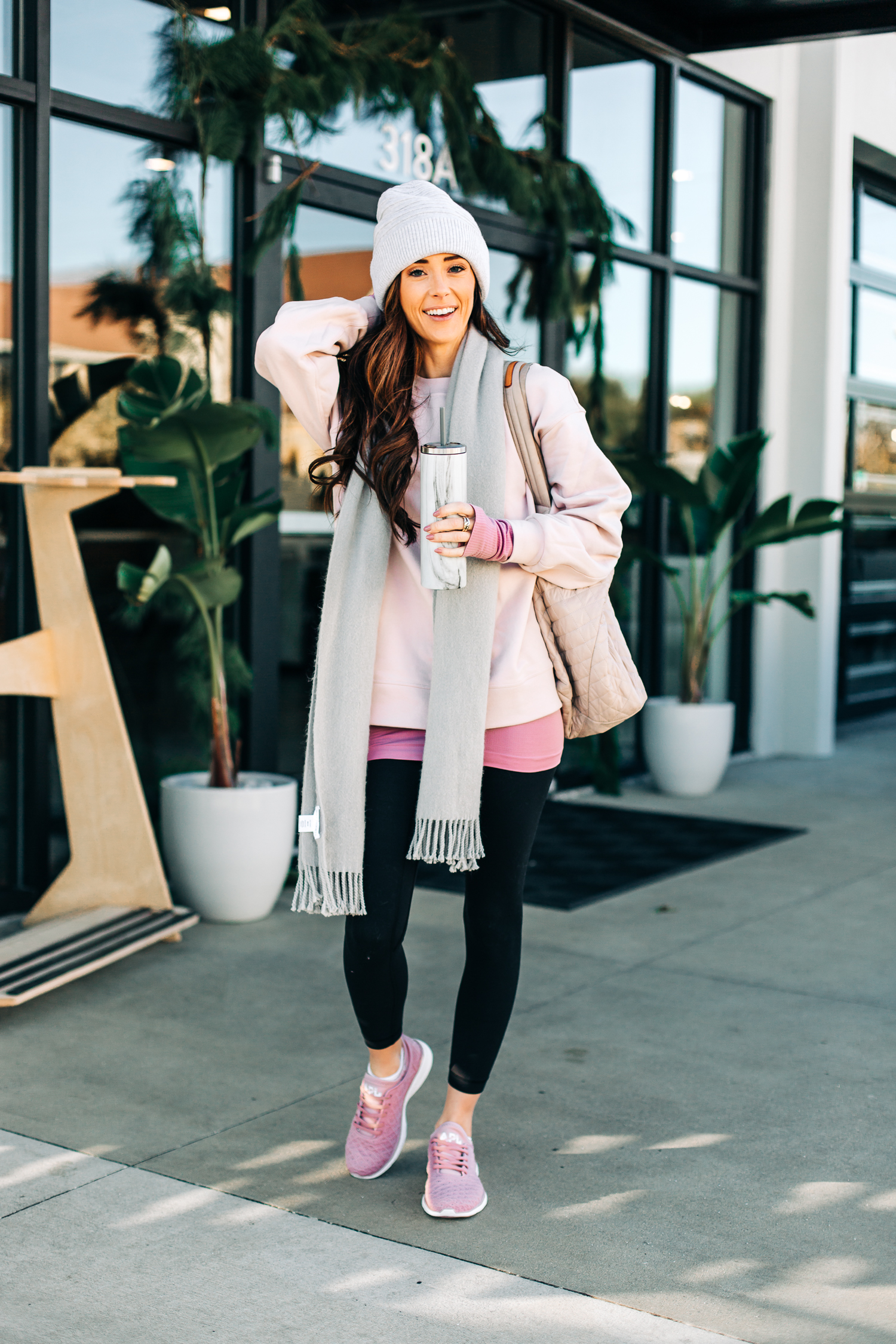 Living in Florida, I'm forever taking advantage of my ability to spend time outside, basically year-round. It's honestly one of the things I'd miss most about leaving the area [though even through London's colder winter, I'm happy to explore the city]. No matter the month here in Jacksonville, I can spend hours taking the boys on a walk or meeting up with friends for a date outside. We notoriously go to breakfast on the weekends and sit outside thanks to the Sunshine State! While I'm not the most athletic person in the world, I do love being active. With my recent schedule, it's looked like mainly walks with the dogs and running up and down my stairs, but when time permits, I enjoy taking a class or attempting a run [if my knee cooperates and usually in these shorts from lululemon!]. Keyword: attempting. When it comes to fitness, I'm more of a pilates, spin / 'let's get our steps in' and walk kinda girl. Which … I'm okay with! It's better than nothing!
On the other hand, John is very much into fitness. He's promised that once I make my official move to London, he'll be my workout buddy. Some girls may cringe at that but, honestly, I need it! No matter your size, we all should be making sure we're working up a sweat regularly! John's proposed we get a few workouts during this trip so wish me luck, because we have very different ideas of a "good workout"… ha! I will say, though, spending so much time with him has been motivating to be more consistent in general, which I appreciate. Sometimes, having a buddy to get to the gym with makes all the difference in whether you make it or not.
Another thing that always helps motivate me – whether it's a warm enough outfit to head out for walks in London or something cute and functional for my Florida workouts – is lululemon. Y'all have seen me wear their stuff throughout the years and, honestly, nothing has changed. They are one of the most consistent, quality brands I've had the pleasure of wearing [and now working with – #pinchme!], and it seems like everyone I know adores the brand. I can never get over their inventory either; they simply make the chicest workout gear, in my opinion. And, they have locations in London so my obsession can continue no matter how my story unfolds over the next year! Score!
But seriously … from everyday basic leggings or something more colorful to accessories that make your outdoor workouts more comfortable, they're a destination for every fitness lover on your list or for your own active lifestyle. It's always where I go to snag my fitness loving friends a gift I know they'll love and find useful. And, since gift buying is still underway for most of us, I picked out a handful of my personal favorite purchases over the years to help you buy for those guys and gals on your list. Some of these I've gotten for myself, some for others, but all have been loved by the receiver … me included.
See what I mean? Think I'll add everything that I don't have on this list to my wishlist [hint hint, John]. I also need my oversized crewneck sweater pictured in ALL. THE. COLORS. I'm obsessed, you guys.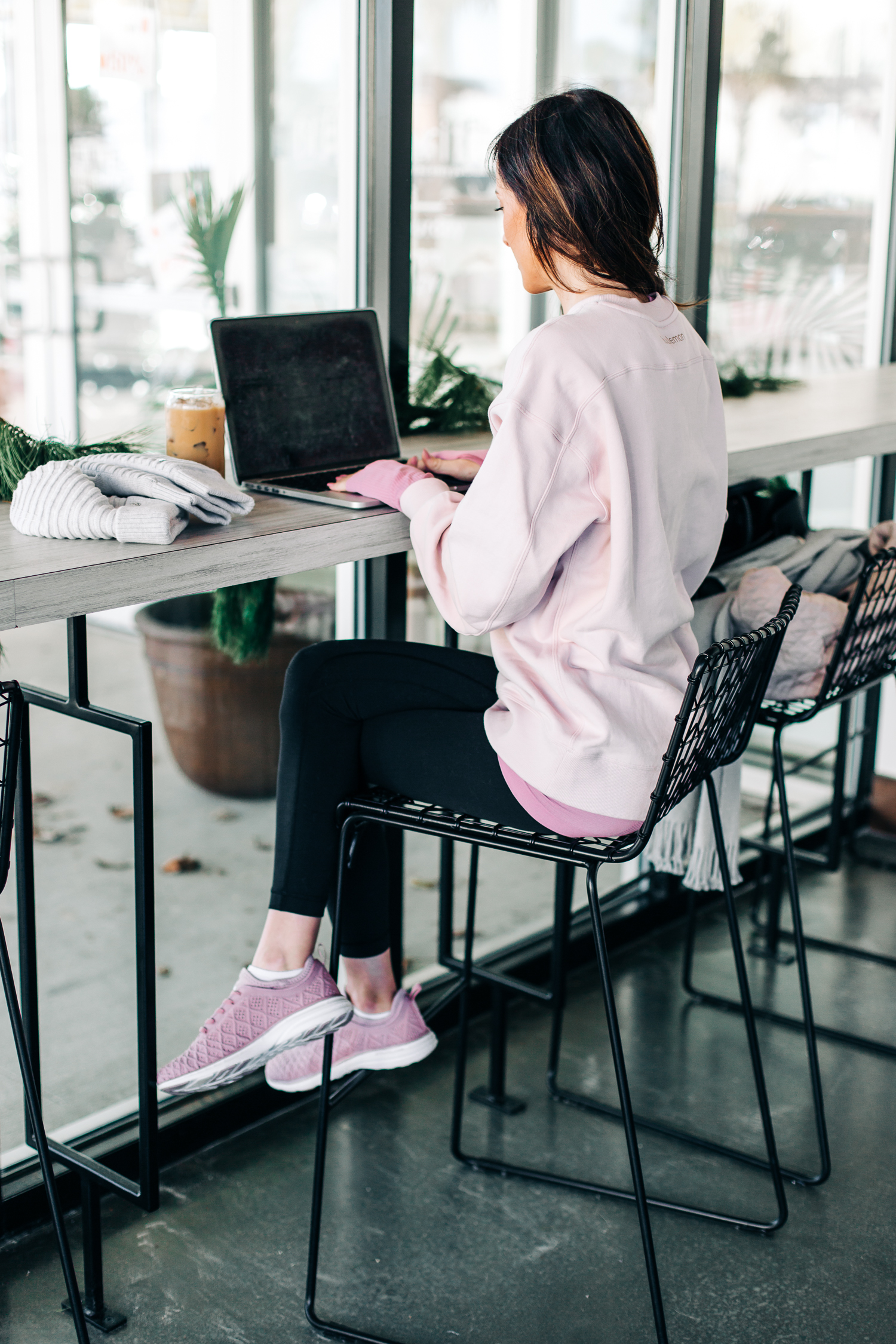 I hope that this helps to inspire you in some way – either for your holiday shopping or remembering to keep your body moving this time of year. I definitely know how the holidays can take over life, but that staying active [in any way that works for you] is major for mental health and overall wellness. Thanks for stopping by today! If you need more help with gift buying, be sure to check out the holiday page! xo.