Hey there, friends! Well … what a month March was! I don't think anyone could have imagined what has transpired but, to keep things light, I thought I would still do a top ten post for the month so you can see what a lot of people gravitated toward! There were quite a few sales that surprised us all. I loved seeing so many of you stocking up on wardrobe essentials like the Tory Burch Miller Sandals and Ray-Ban sunnies! You guys are also really took to some of the dresses that I shared! I took that to mean you're hopeful that we will all be able to at least enjoy a good bit of the Summer months once all of this is said and done .. or at least have gotten better enough for us to go outside.
Fingers crossed April goes by a little quicker than March did and sending so much love to you all!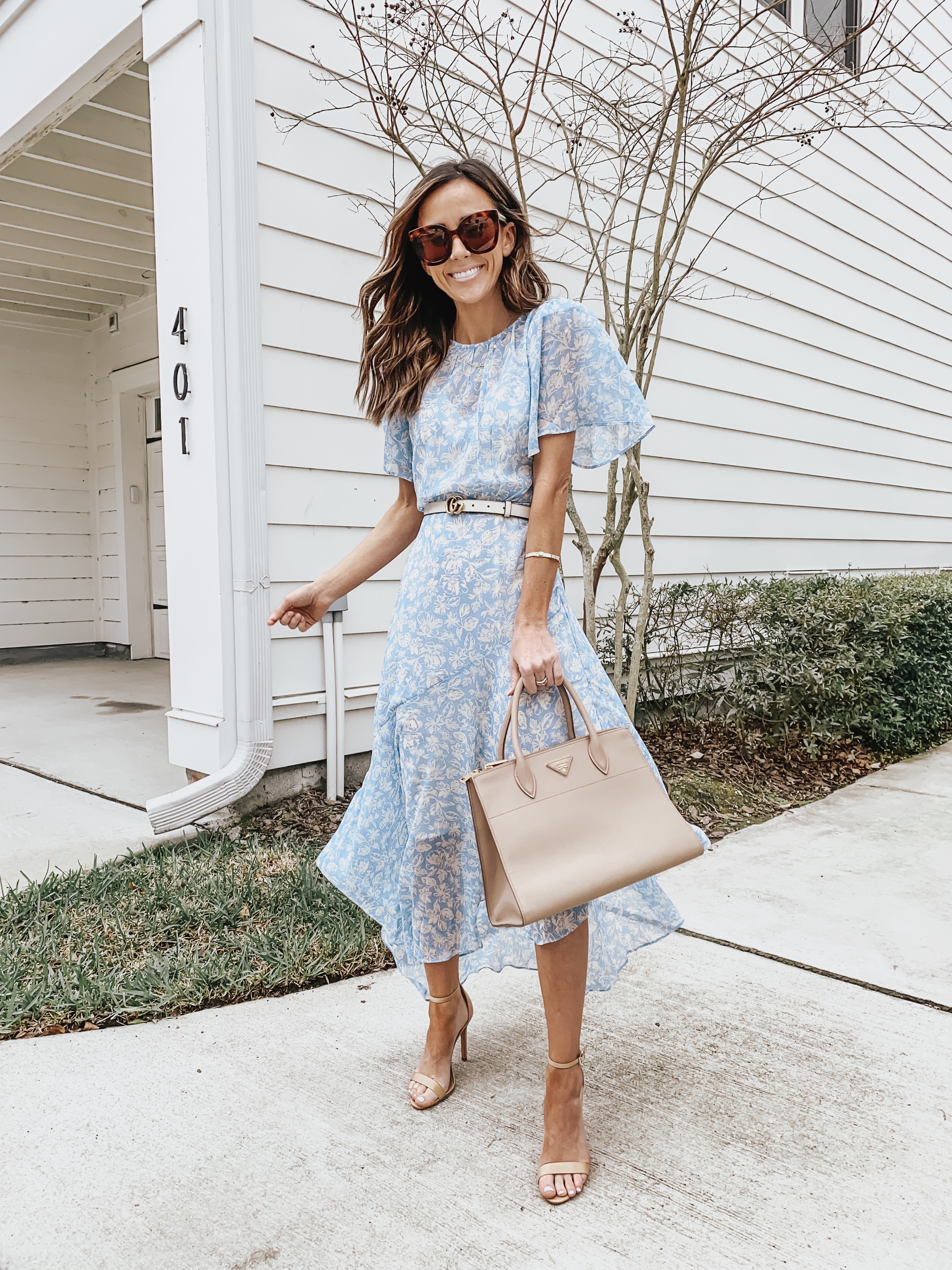 I absolutely love the romantic feel of this dress. It's currently marked down [40% off] and comes in a few different prints! I'm wearing an XS for reference.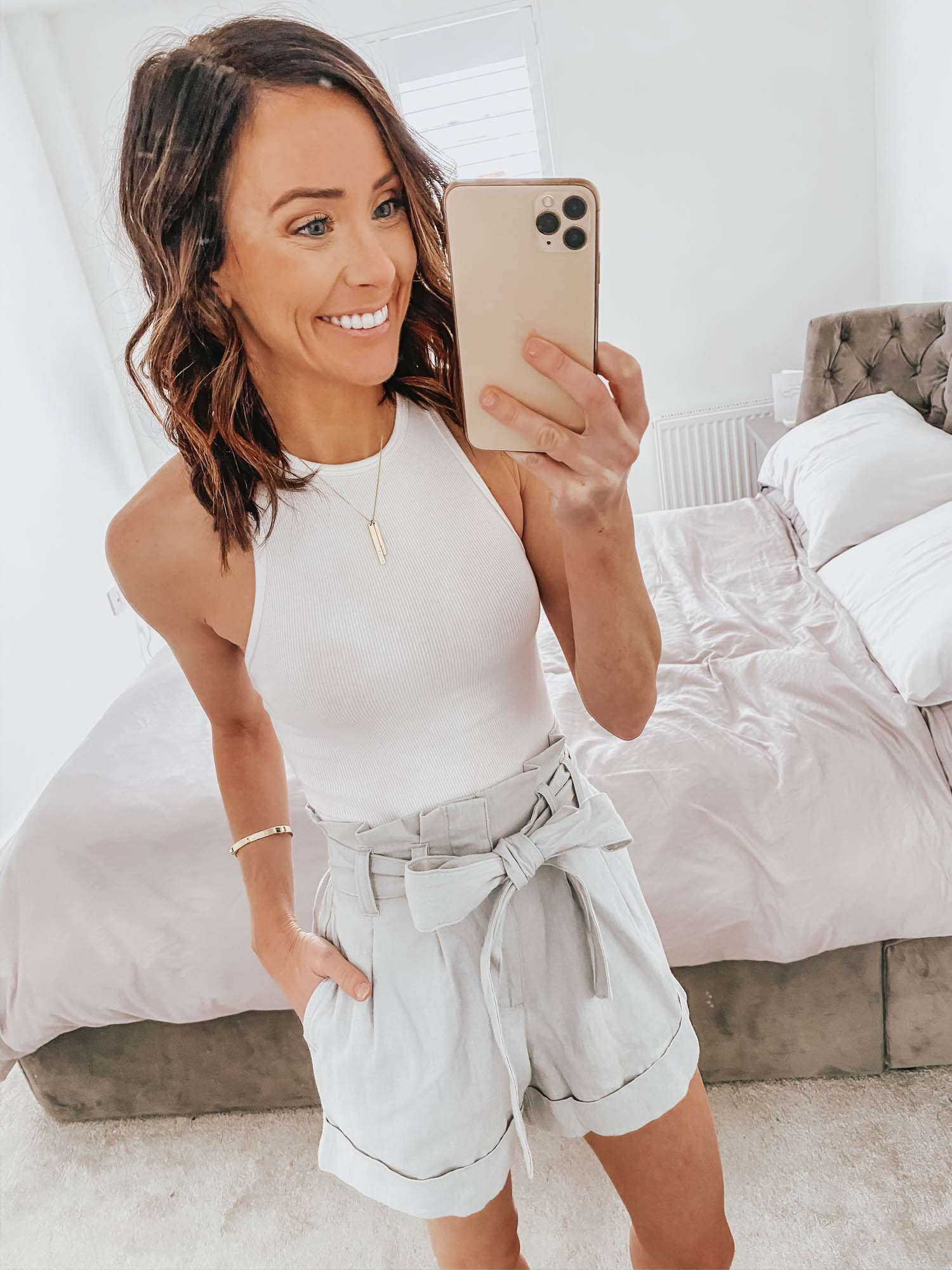 This high-waisted bodysuit is a great Summer wardrobe staple and very affordable at under $30!

I absolutely love this gorgeous cinched waist dress! It's a great Summer wedding guest dress option! Size down. It runs big.

I always feel so held together in this sports bra and find it to be so flattering! Highly recommend!

These are .. easily .. my most worn sunglasses over the last year! I have gotten so much wear out of them and it shocks me because I've always thought circle frames were just not .. 'me'. But, there's just something special about these!

These jeans are one of the most flattering pairs I've purchased recently. I think they're so comfortable. I tend to tuck a lot of my black items away as we enter in to Spring but, once Fall comes around, I'll be busting these babies out again – no question!

These just might be my most worn pairs of shoes over the last five years! They have traveled with me to countless countries and seen me through lots of Target outings, ha! They're super comfortable and, while they're a little pricey, they will last you a long time!

This jumpsuit feels like you are literally wearing pajamas! It's super comfortable!

I absolutely love this large tote. It fits so much stuff and is great if you want to be extra prepared when you're heading out with your kids or going on a long international trip! It's super durable, as well.

This faux leather moto jacket is a great option for all of you gals with a fun edge to your style! Runs true to size!
Alright, that does it for this months' top selling items! Did you snag any of these?! What are you in the market for this month? Let me know how I can help you. I've been pretty quiet here on the blog. I feel a bit stuck. I don't know what to share. I don't know how to help. So, any suggestions for blog posts below would be great! Thank you! xo.