Hey friends! Hope you've had a good week! I hear that some states are starting to open up over there so, if that pertains to you, I hope you're enjoying it while also, of course, being safe! I can't wait to hear what our new rules and regulations will be on Sunday but I am starting to think we may not see it truly start to loosen up until June. Anyway, this was a good week over here. We are working on a few things behind the scenes so I feel like I've been a little quiet on IG but hopefully will have more to share with you guys this week! Here's this weeks' IG and LTK posts and the weekends' top sales! xo.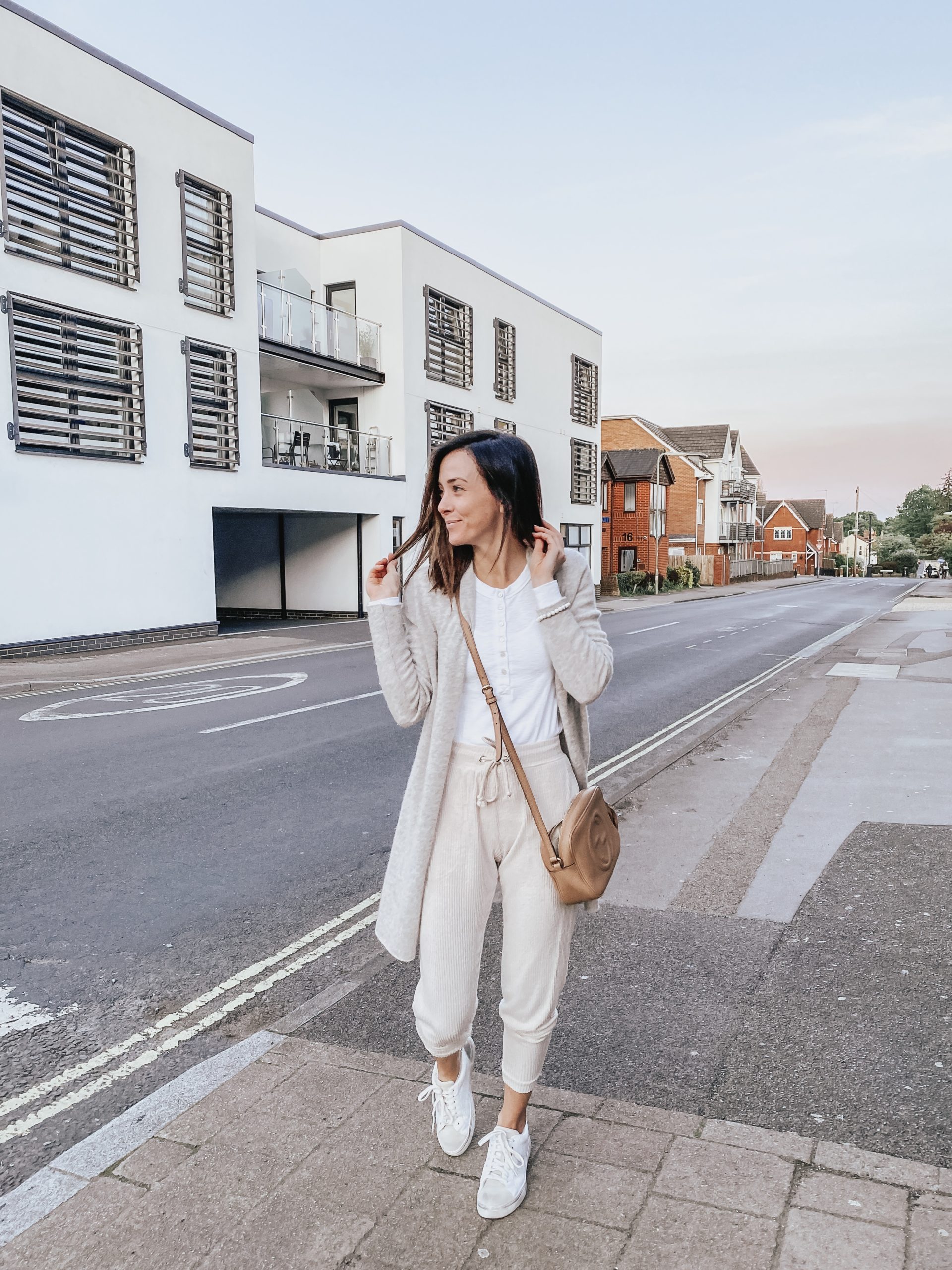 You guys! John Martin kicked those grays to the curb with his hair dying skills and I could not be happier!! Thank you for all of your hilarious messages, I am so glad I am not alone! Hopefully this keeps me going until I get back into a proper hair chair but, for now, I feel like myself again! My top is 40% off this weekend and comes in 6 different colors!


I was so excited to use these products this week and let me tell you, they did not disappoint! I feel like it gave me the prettiest, nicest and even tan! Absolutely recommend all of these products for a sun-less tan!


This adorable silky peach cami and skirt set, the jean jacket, and little beige bag are all on sale this weekend! It is incredibly versatile and can be mixed and matched with different tops and/or bottoms!


Throwing it back to my Florida bathroom because these cherry blossoms in WHITE arrived this week and I could not be more excited to have them to spruce up our space here in Surrey! They were one of my favorite things around my townhouse in Florida and I'm excited that they became available to ship here! They're perfect for Spring!


Did you catch the top ten best selling items in April post yet?! [Spoiler alert: this bra was one of them and you guys were SUPER INTO beauty products!] Be sure to check it out here!


My white cherry blossoms have arrived and I'd be lying if I said it didn't feel like Christmas morning over here. I may just love them more than the pink! They remind me of my favorite season and bring a smile to my face! Shop my side table finds above!


There is something to say for a good bra/ bralette and I have been LOVING these! Whether they are providing the support I need or just pretty enough to peak through my tops, these are my favorite bralettes as of late!


I absolutely love these Spring sandals I recently purchased. With having (almost) zero of my Spring shoes with me right now, I feel extra attached to these beauties. They are perfect to dress up any outfit but would pair well with denim and a cute blouse as well!


A year ago this weekend, I was in Mykonos celebrating Victoria Metaxas' bachelorette! I'm not sure when I'll get back to a beach but, in case a beach or a pool or a lake is somewhere you can spend time during quarantine, I'm linking up a few bikinis and coverups that I've bookmarked for a [late summer?] future trip!
This Weekend's Sales
Abercrombie & Fitch​: Sale Up to 50% Off + 25% Off 2 or More Items + Free Shipping on Orders Over $75
American Eagle​: 60% off AE clearance + take an extra 20% off with code HEYSUMMER
Ann Taylor​ : 70% off 1 full-price items + 50% off almost everything else using code FORMOM
Anthropologie​: 30% off all clothes & accessories
Banana Republic​: Up to 60% off everything + extra 50% off sale styles
Crate & Barrel​: 40% off outdoor furniture
Express​: Up to 60% off all styles
Gap: 40% off everything
J.Crew​: 50% off over 450 styles with code WEARNOW
Loft​: 60% off 4+ full-price styles, 50% off 3 full-price styles or 40% off full-price styles
Nordstrom​: Up to 50% off tons of top brands
Old Navy​: Everything on sale $25 & under
Pottery Barn: 20% off your order plus free shipping with code SUMMER
This Week's Best Selling Products
Thanks for stopping by today, y'all! I hope you enjoy your weekend, staying safe & healthy! xo.