Happy Tuesday, ladies! Today's post is all about what is included in the Nordstrom Anniversary Sale from the beauty department. I have to say, there are some amazing finds that are definitely worth snagging whether you're looking for makeup, skincare or tools. And I can say that because so many are items I've had and used for years and years – my tried & true favorites! So, let's get started!
products in photo above: ghd straightener | versace 'bright crystal' set [forever favorite fragrance!] | nuface toning device [also available here] | peach fuzz removal device | pajamas [although not included in the nordstrom sale and no longer available in the color shown; they run big, size down]
A beauty product that immediately caught my eye in the sale was the GHD 1 1/4 inch Soft Curl Iron. I've had this curling iron for just over a year now and can confirm it is likely my favorite curling tool I've ever owned. It is equipped with a ceramic coating that makes for smoother curls, a protective tip at the end to prevent burns [I had a curling wand for years that didn't have this and I burned myself all the time & since having this one, I haven't burned myself once], and has a sleep mode that turns the device off if left unattended for 30 minutes. I also love that it has universal voltage making it easy to travel with [with an adapter], as well. It's an investment regardless, but the sale price makes it a bit more doable and I promise you'll have this tool for years to comes.
The GHD 1-inch Styler [I.e. Straightener] is also included in the sale , which seems equally as impressive if you prefer a straightener over a curling iron.
And, if you're more a of T3 gal – totally get it! I had the T3 1 1/4 Curling Iron for years and thought it worked great although I do feel like the clamp gets extremely hot and can cause weird kinks in your hair. But, maybe it's my technique? I prefer GHD but the T3 looks sleek, works well, and is under $100 during the Nordstrom Sale so if you go with that one – you can't lose! You can also snag T3's compact hair dryer [great for travel if you prefer to bring your own] and their Luxe Brush Set.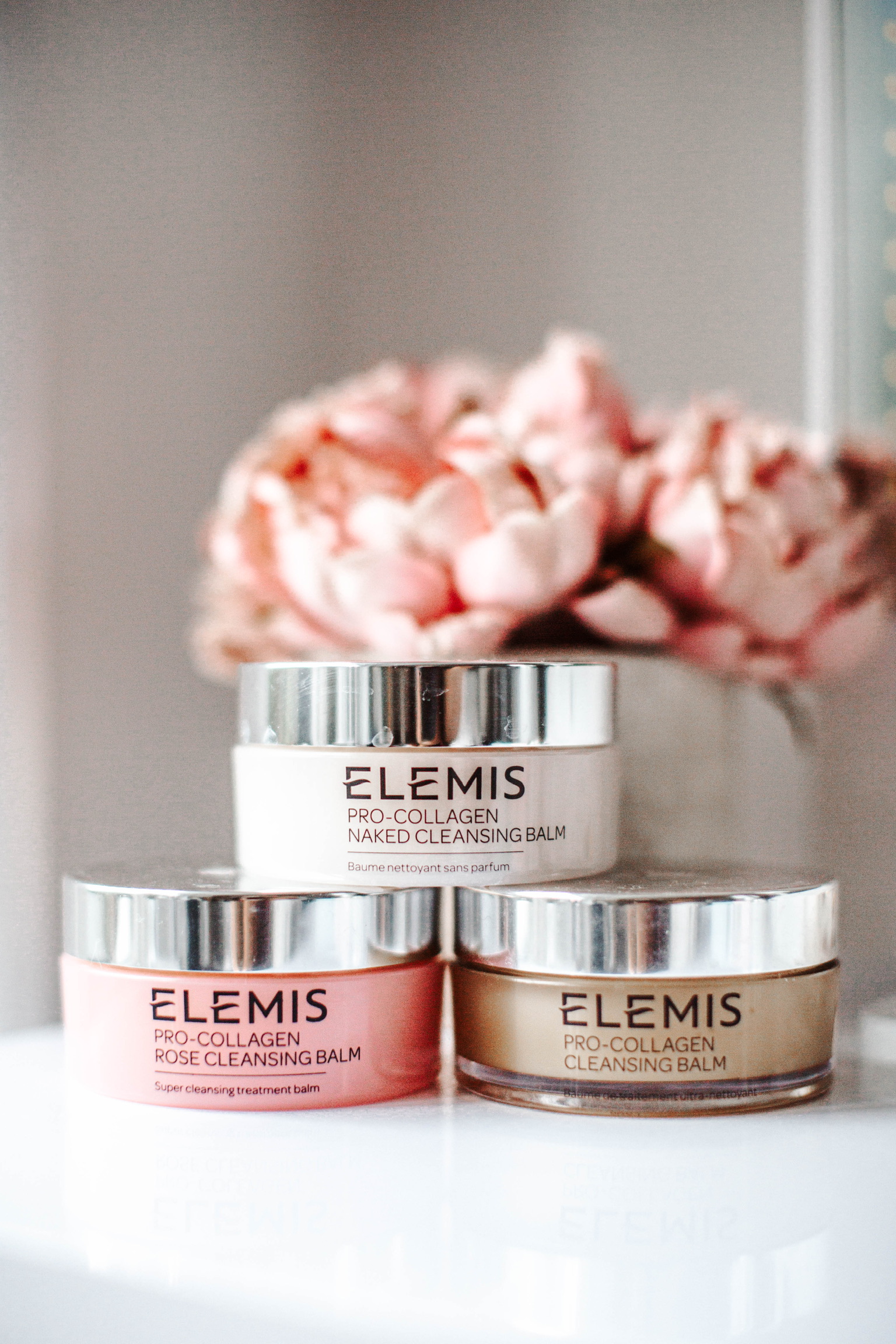 On the skincare and beauty front, I'd highly recommend stocking up on the Elemis Pro-Collagen Cleansing Balm – I literally use this stuff every day to take makeup off, it's amazing!
I've also started using the PMD Cleansing Device [so many good beauty tools included this year, ha!] with my nighttime facial cleanser to wash my face and it's been an amazing replacement for my old Clairsonic. I have the one with quartz on the back. You can turn on the warmth setting which, when applied to your skin after you wash your face, helps to open up your pores and reduces inflammation and tension.
My absolute favorite mascara is marked down [been using this for YEARS] as well as the Necessaire Body Wash & Body Lotion Set, which y'all know I use daily.
I've used Oribe's Texturizing Spray for years, as well, and it comes in a set with the Dry Shampoo, which is also great, during the Anniversary Sale. It's become one of my ride-or-die beauty favorites! Do you have a product like that? One that you'll rebuy over and over again? Leave it in the comments below!
Last, but not least, I can't not mention my Riki Skinny Mirror. I use it to put my makeup on everyday as well as to hold my phone when I'm recording a tutorial or stories. It's included in the Nordstrom Sale and I'm SHOCKED it's still available in the white as I feel like it is always extremely sought after. I highlighted it yesterday on stories if you want to take a look there! It comes with a little holding stand but the stand I have [shown above] is a recent purchase and sold separately [not included in sale]!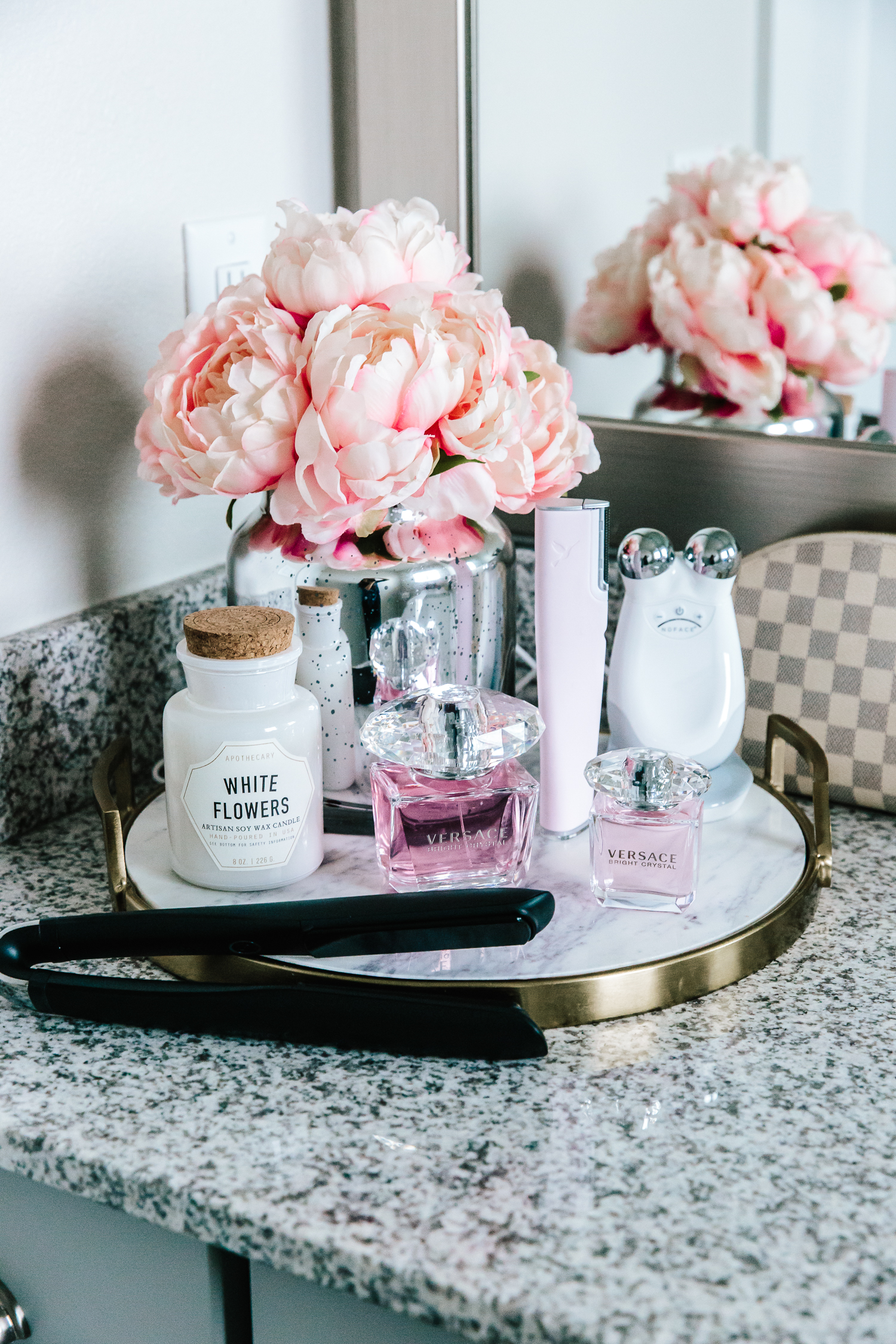 I feel like I barely scratched the surface with the products I mentioned so be sure to browse the graphic I made above – all you have to do to shop is click on the image of the product and you'll be redirected!
Are you ladies stocking up on beauty products during the sale?! I feel like these are some of the items you rarely see on sale [like the hot tools] so if you've been debating, now is the time! I'll be back on the blog again later this week for more picks from the sweaters category [a favorite!] so be sure to check back! If you want to catch up on all my Nordstrom Sale content, be sure to check out the SHOP. Until next time! xo.