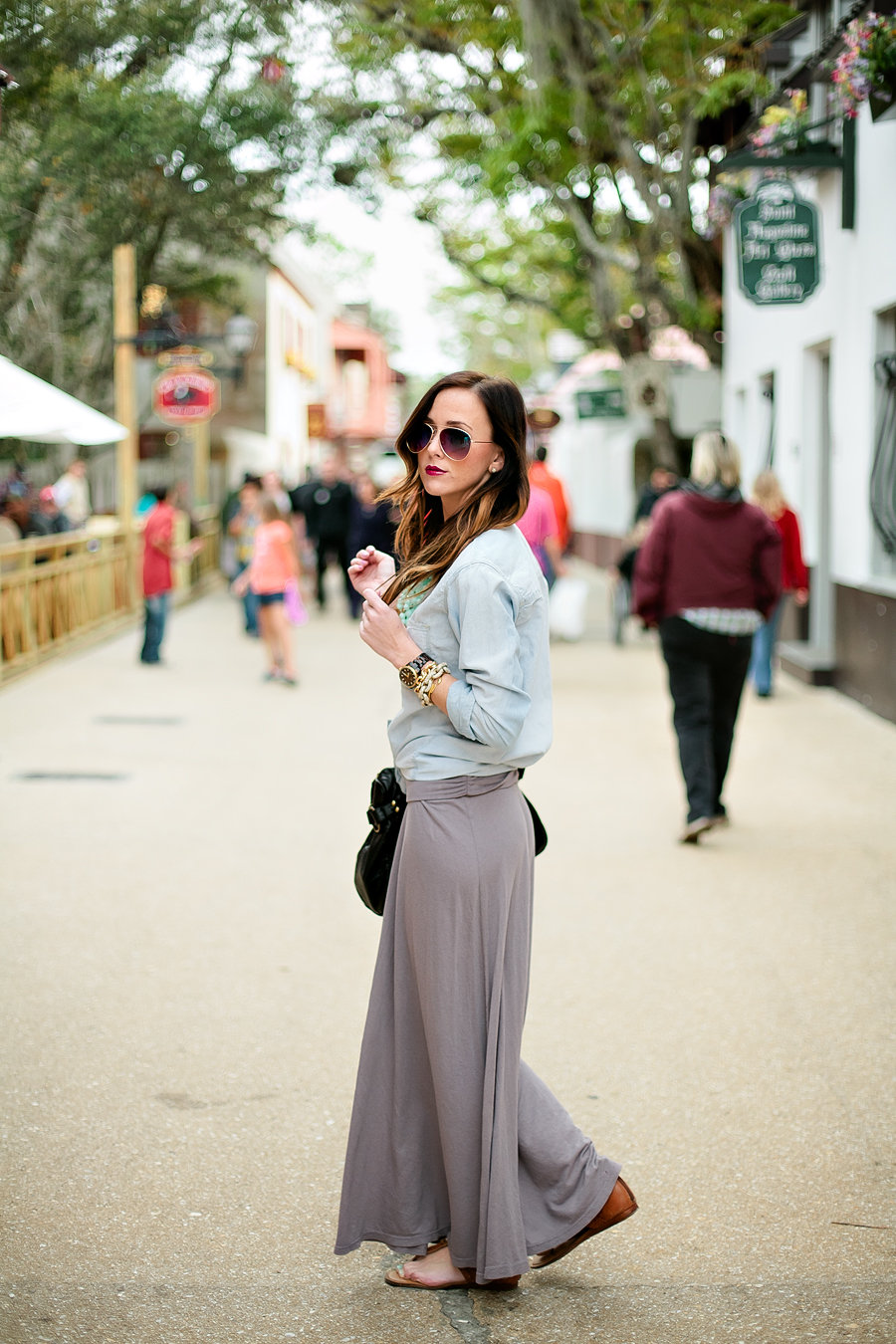 There are a lot of places around the world
that people consider to be 'hidden gems',
many of which are often only really well known
to those who happened to live close by.
What's a hidden gem, you ask?
You know,
one of those places you love going to,
that has so much to offer,
that people know about and go to,
but it's also the kind of place
that has you wondering why it doesn't get more recognition
for its obvious level of charm, intrigue and … awesomeness,
for lack of another good word.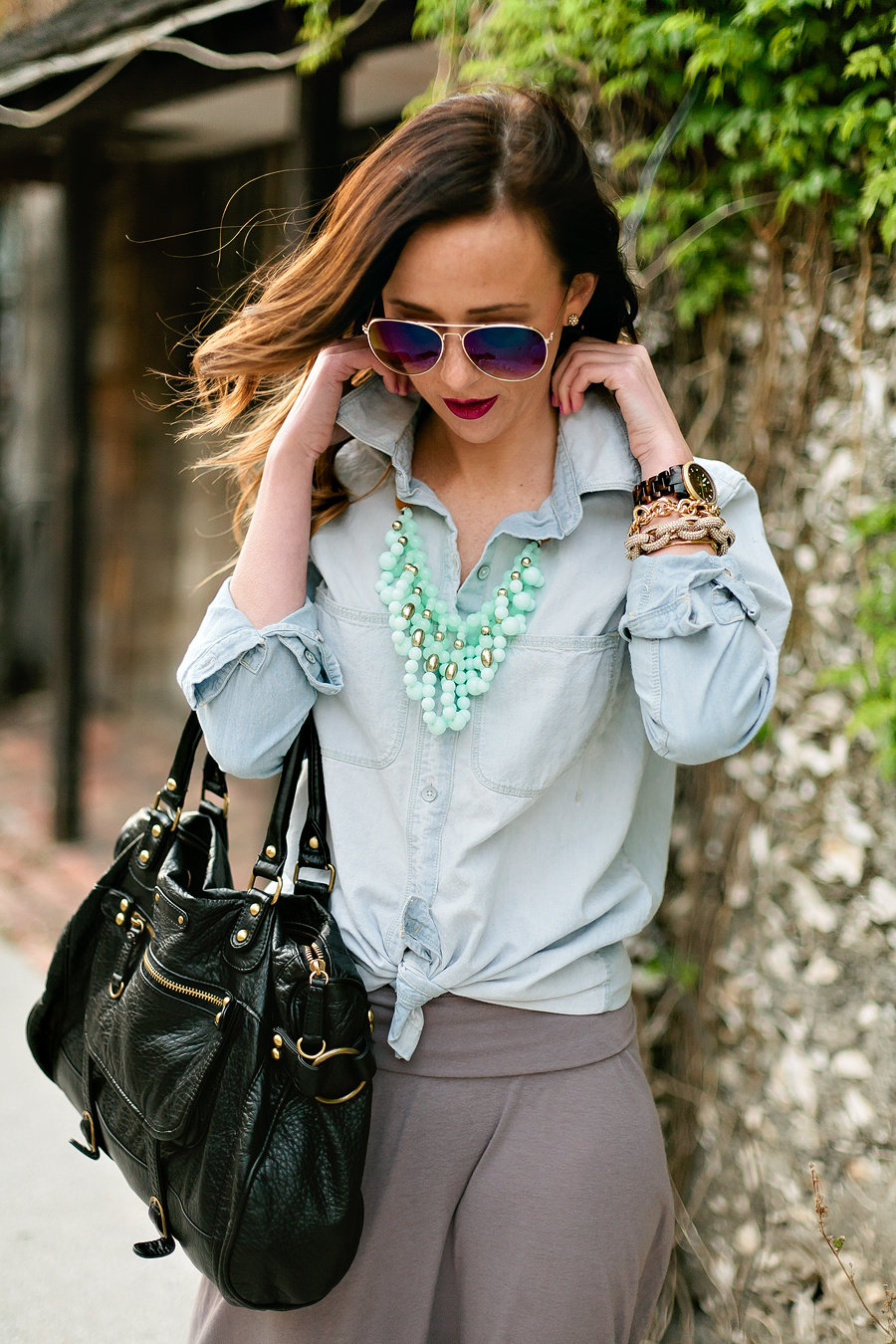 I live a short 30-minute drive from one of these said 'hidden gems':
St. Augustine, Florida.
It's the oldest city in the country,
founded in 1565,
and is one of my favorite places.
The city has a Spanish feel,
with old cobblestone streets,
horse-drawn carriages,
extremely narrow streets,
homes that are located on top of businesses,
a massive fort on the inter-coastal water way,
an old ghost story for every bar or hotel,
and a beautiful mix of palm trees and
massive oak trees with tons of Spanish moss hanging from its branches
throughout the city
in true Southern fashion.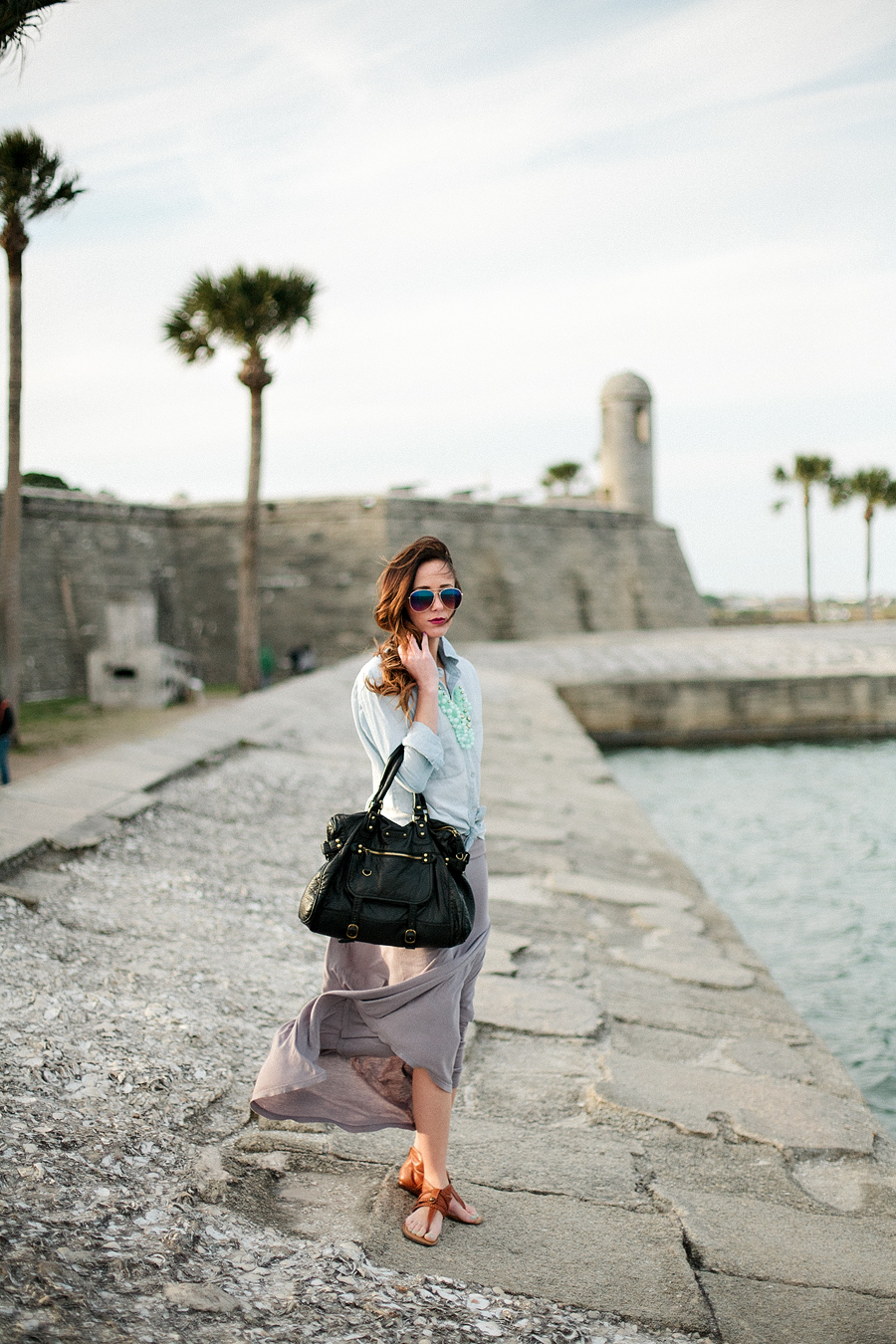 So, now I know you're wondering:
"What the heck does St. Augustine
and these "hidden gems"
have anything to do with personal style?"
Well,
when you're exploring any new place,
what do you wear?
It's all pretty dependent on the weather
and your plans
and how you feel
and what you packed.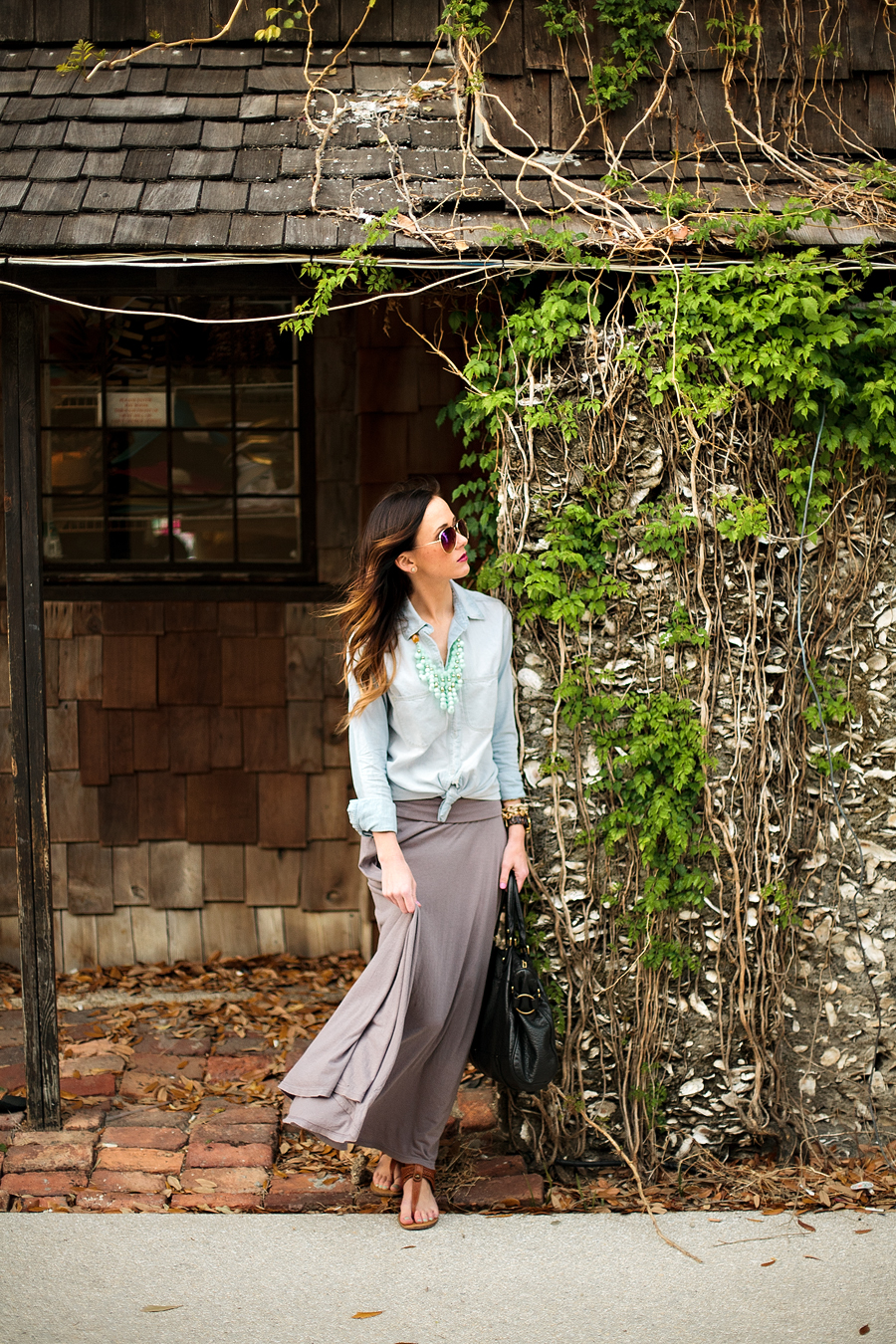 But, if your plans include
meandering and exploring aimlessly,
which is what I was doing in these photo's,
I suggest something
easy,
comfortable,
laid back.
No fuss
and …
please,
no heels!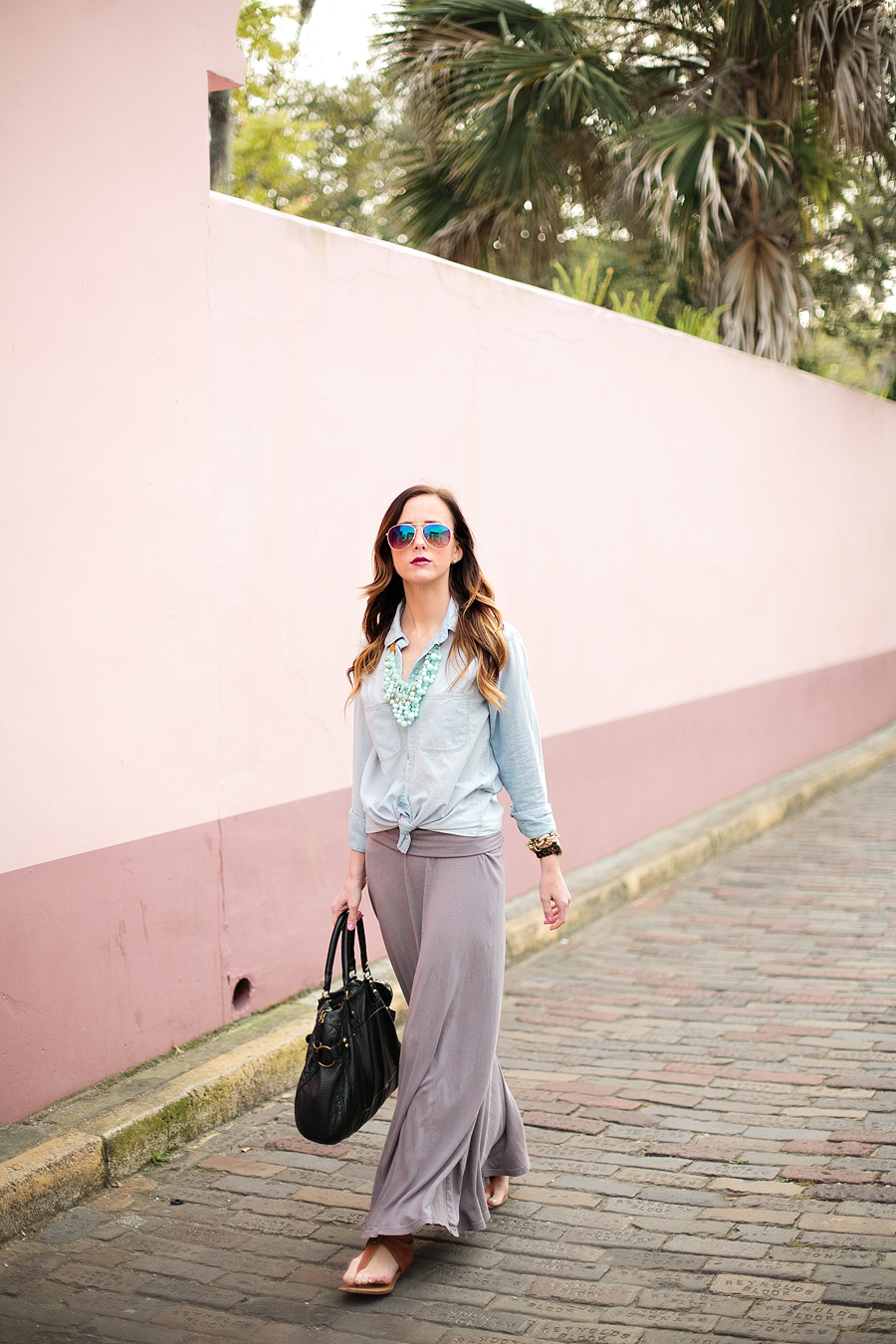 I think I may have touched on this before,
but let me reinforce my belief that,
in terms of daytime wear,
you cannot go wrong with chambray.
It goes with everything,
even denim.
Yes, I said it.
Go ahead and rock the Canadian tuxedo
if it fits your fancy for that day.
It's fine.
Throw on a fun necklace, belt, flats,
and … Boom. Done.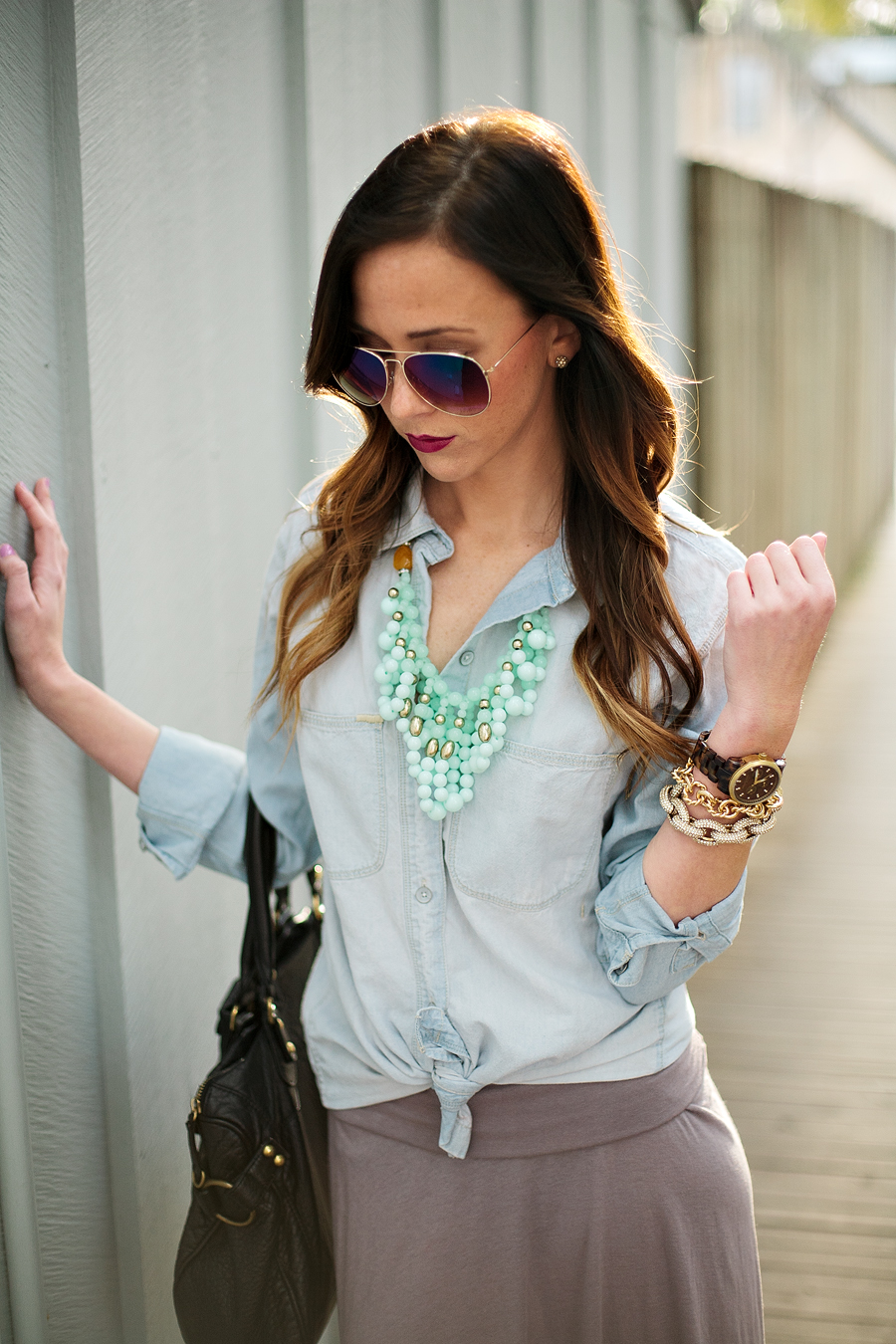 This chambray button-up I'm wearing is from
Madewell
,
and is a little bit looser on me than
the one I have from J. Crew,
which I like because I'm big on variety
and switching things up.
It's longer in the front and back,
so I can wear it with leggings if I want.
With that said, though,
if you're thinking of purchasing it,
just know that it's not one that you can easily
wear a knit sweater over.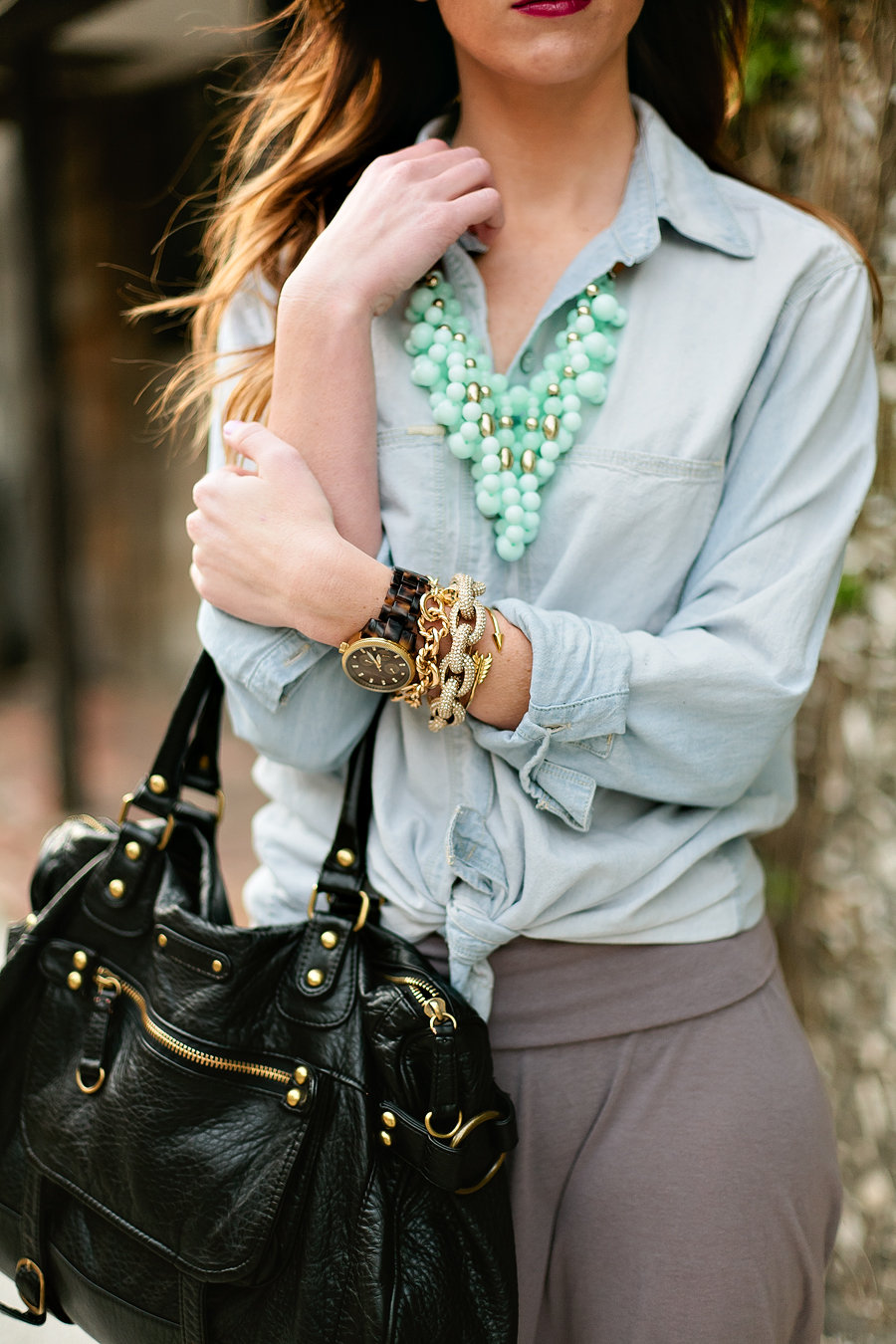 I chose to wear a lightweight gray maxi skirt
with the Madewell top.
I mentioned that the top has a loose fit,
so I decided to knot the front
to make for a more complimentary pairing.
I chose a deep purple lipstick,
for no particular reason other than it's my favorite.
Find yours and don't be afraid to rock it!
Aviator sunglasses are a Spring and Summer staple,
and if you need a pair, you're in luck because:
they're everywhere!!
The latest trend is the flash or mirrored lenses,
like I'm wearing.
but haven't wanted to spend the money yet.
So, I found these at H&M.
They were $7.95.
Score!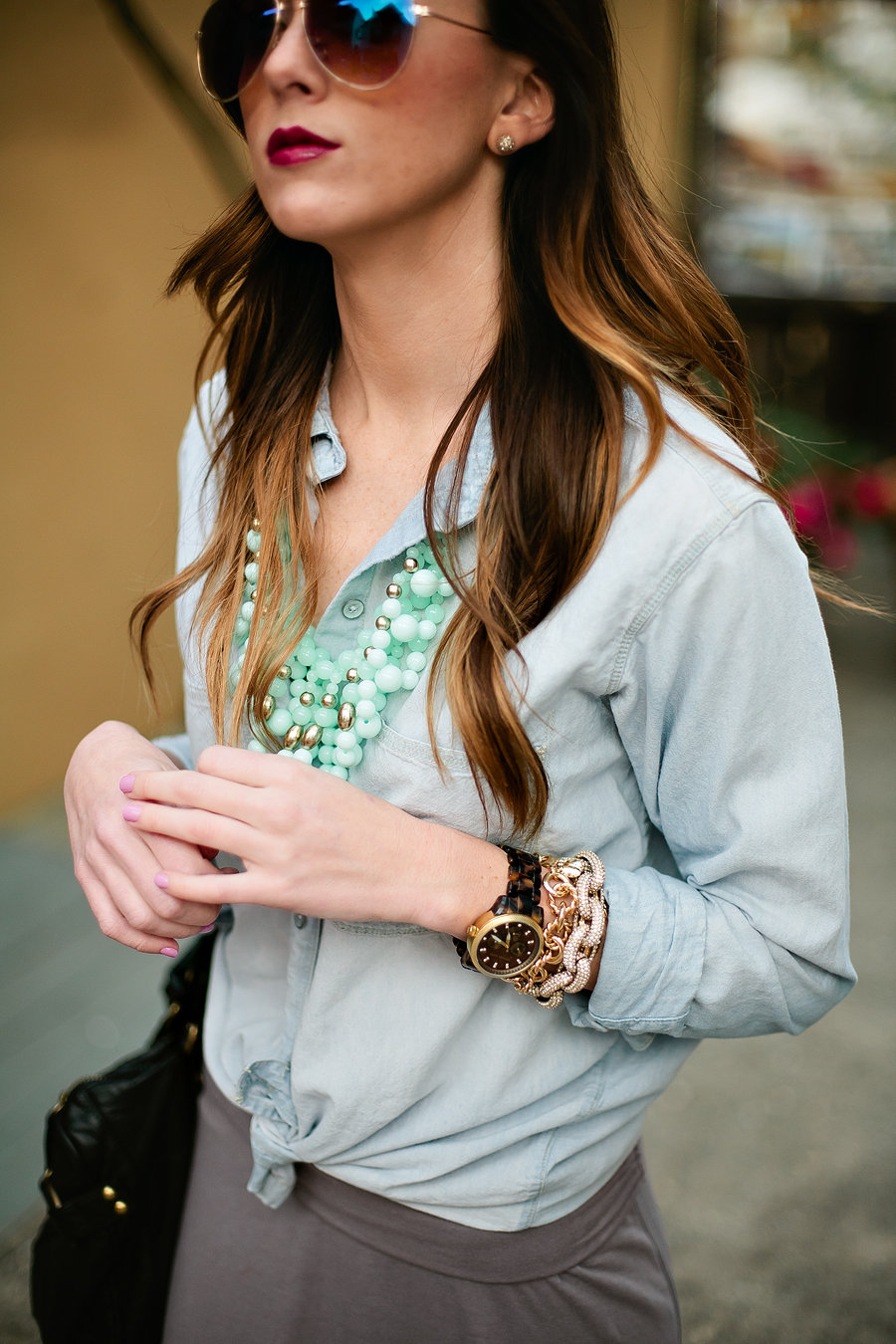 A fun statement necklace and arm party
always completes the look … in my opinion.
I've been wearing this necklace,
that I got from Anthropologie,
on repeat lately.
And, I must say,
that's when you know you
made a good buying decision!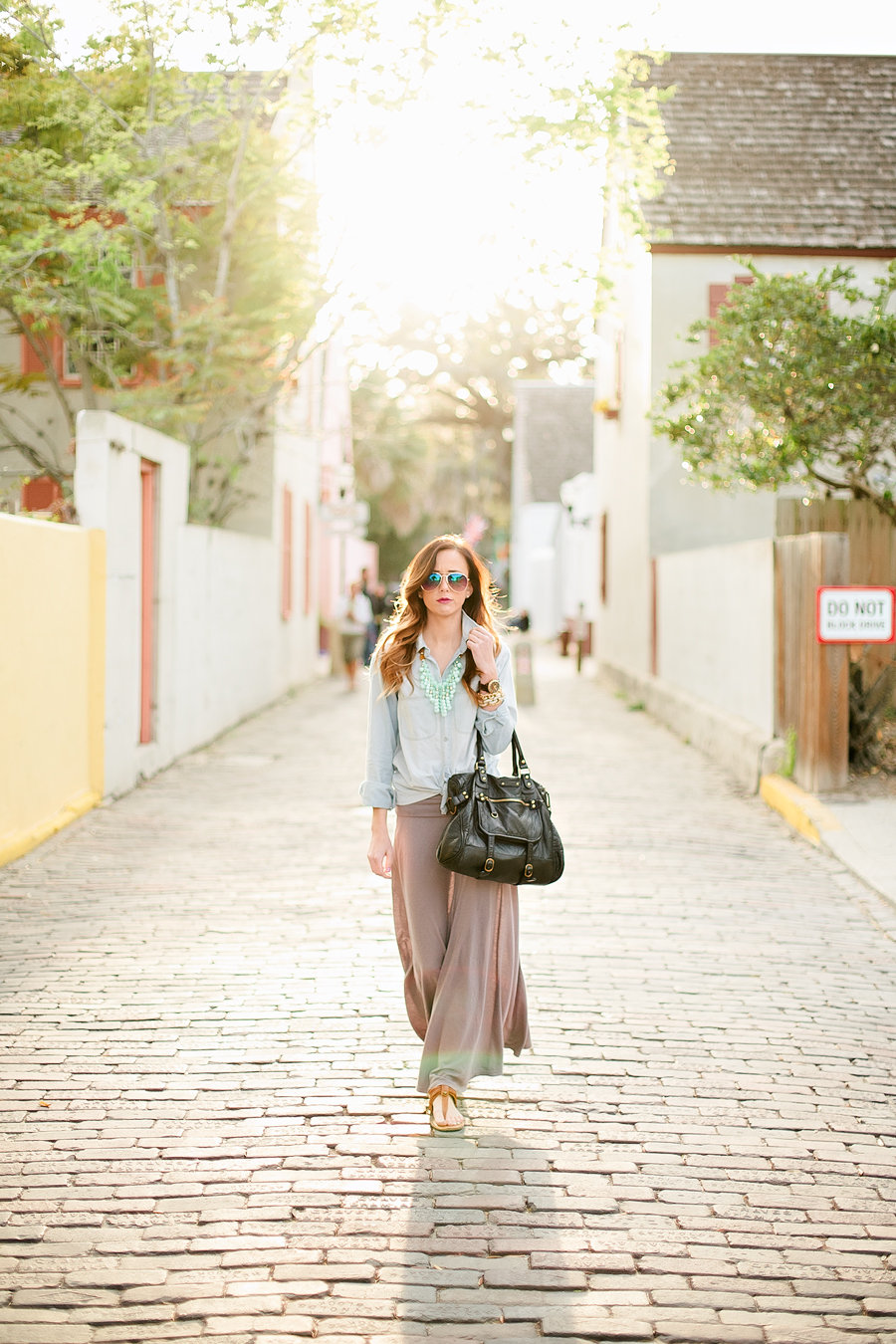 Spring Break is well under way
for some of you,
so I want to wish you all
Happy Exploring!
With LOVE & sequins,