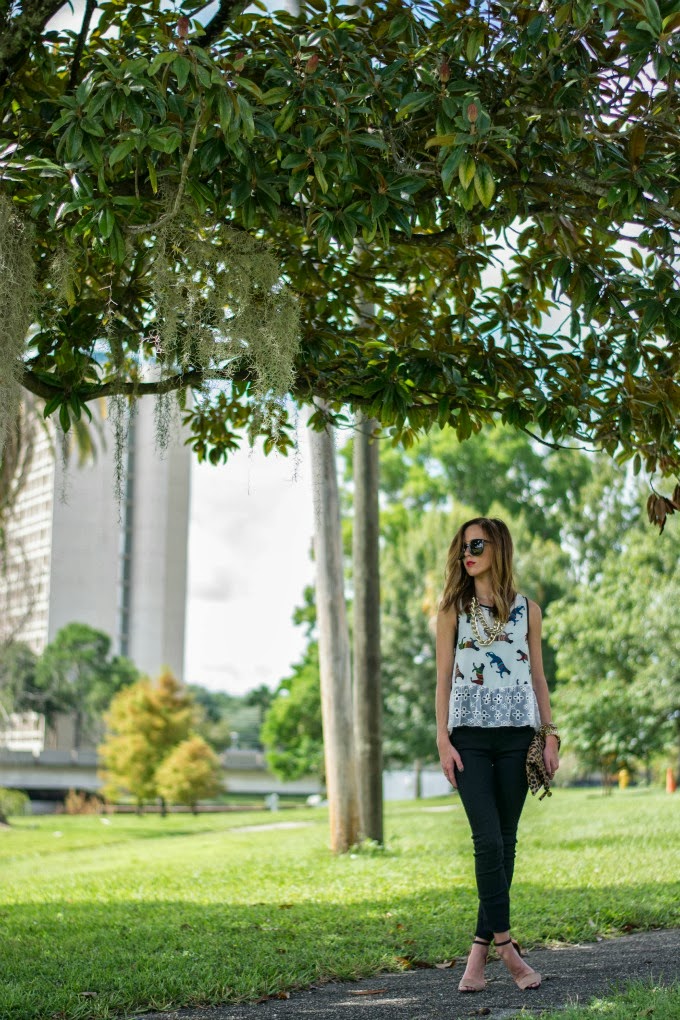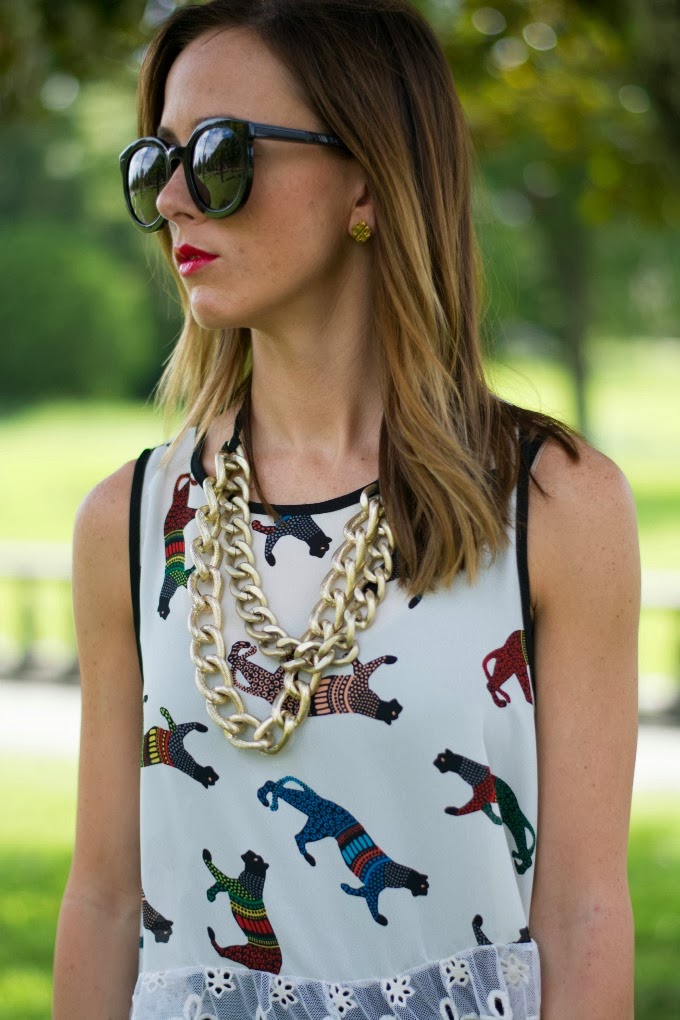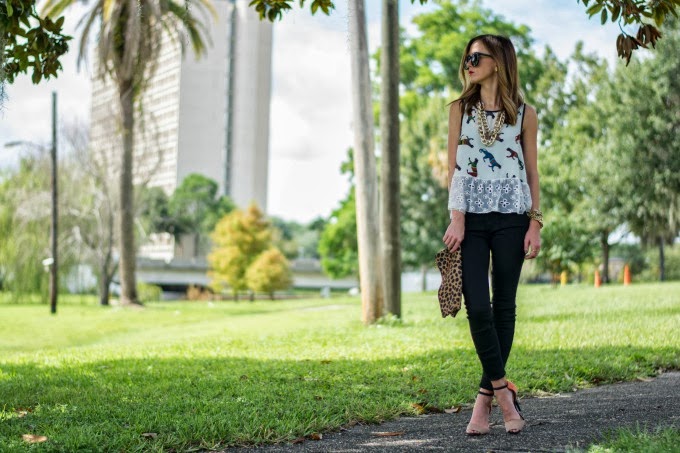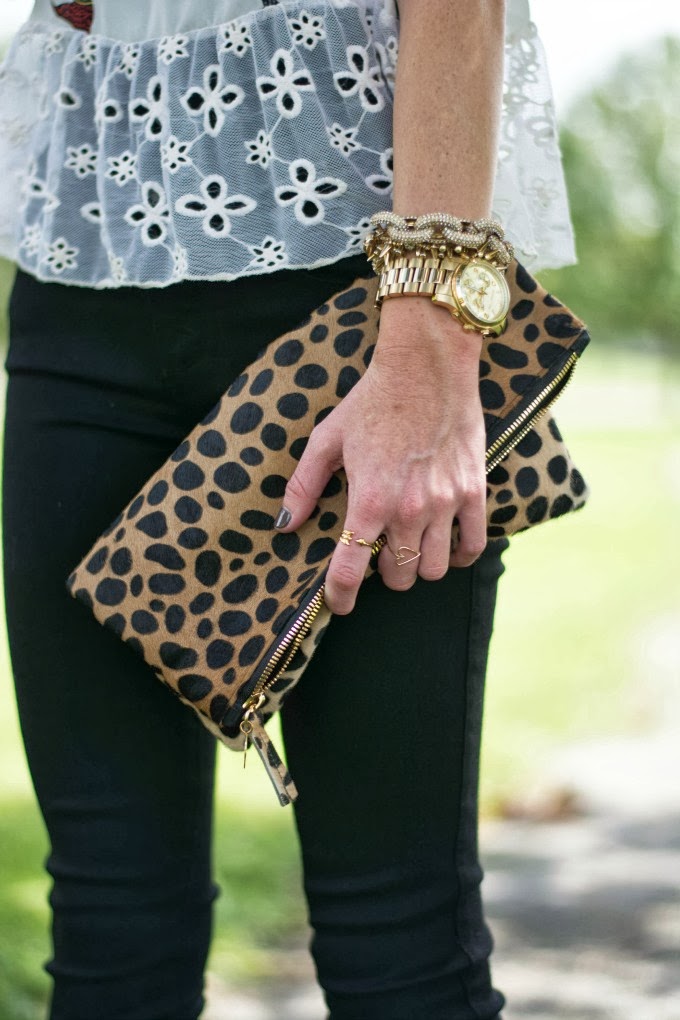 good morning | there was a dress by MSGM that was out this summer that i was utterly obsessed with.
i found this tank top at milk & honey,
an adorable boutique in dallas,
and was so ecstatic because it was the same print.
i couldn't pass it up. i mean … it was kind of a steal, too, so….
i loved the sassiness of the leopards
and the unexpected, darling lace trim.
it's another one of those pieces that kind of doesn't make sense
but works at the same time.
have a great day, y'all!

p.s. | this post is proof that leopards may be ferocious, but in florida,
it's the humidity that my curls are afraid of. clearly, they don't survive in it.
with love and sequins,
'if you have good thoughts, they will shine out of your face
like sun beams and you will always look lovely.'