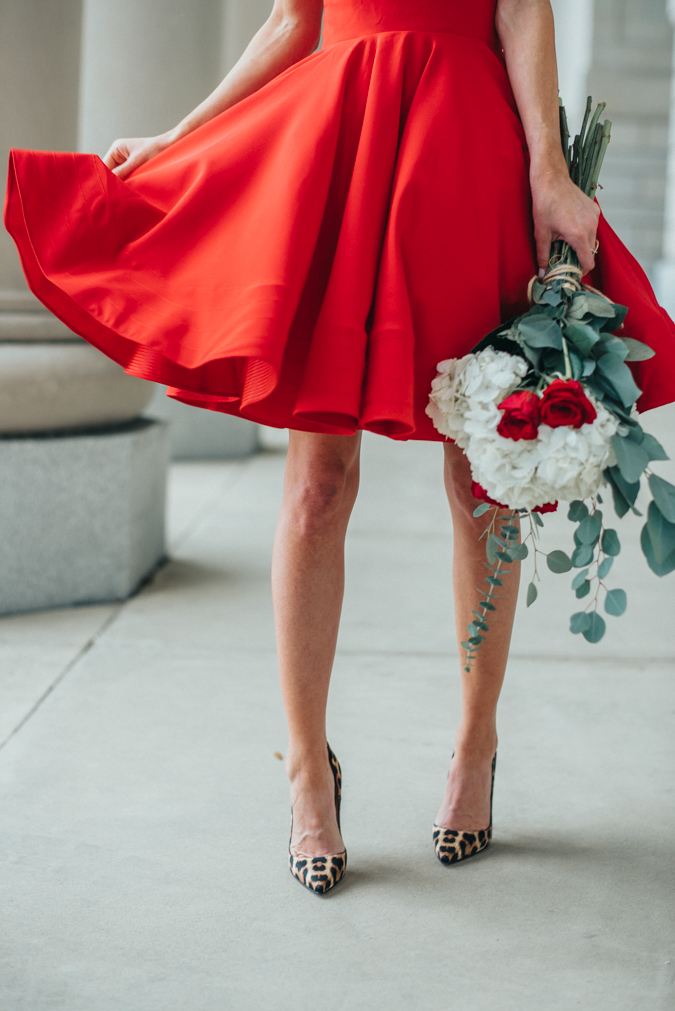 Hello, hello lovelies! Happy Monday!
If you're an early bird who likes to get the worm … you are probably really excited about today's post! I seriously contemplated holding off on this post for another week. I thought it might be way TOO early to give y'all some Valentine's Day outfit inspiration but, you know what? I don't know TOO much about being early for things. I'm not early for anything very often, so I decided to just go ahead and share it! Ha!
This red dress is SO fun and flirty! Fit & flare dresses always catch my eye when I'm looking for something to wear on a special occasion. And, while this might not be the first year you're celebrating with your Valentine, or you're thinking this holiday is overrated, or life is too crazy right now to set aside some time to dedicate to your significant other … or whatever it is that is trying to tell you not to make much of this holiday … I want to remind you that your love is special and should be celebrated! So, maybe it's a good thing this post is coming to you a little early!
Consider it a reminder for you to take a second and think of how you can make this a year you get out there and celebrate each other. Don't put all the pressure on your man, either! The media encourages women to believe that this holiday is all about US getting spoiled. BUT … turn it around! Make sure your significant other feels loved and celebrated, as well. What can you do to make him/her feel special? 
And if, like me, you are celebrating this holiday solo, be sure to keep your chin up and be the leader in your group of single girl friends! Put some plans together and make it fun! Maybe rent a car stocked with champagne to take all of you to a fancy dinner! Get dressed up and cheers to the best being yet to come! 🙂
If you're looking for something festive to wear for the holiday, be sure to check out these options:

As I've mentioned before, I am dedicated to being intentional about the New Year's resolutions that I set for myself this year. One of them was to be better about planning out content way ahead of time, which will really help me to give y'all more diverse content. Y'all ask me for home tours, travel guides, recipes, product reviews, etc. and I haven't had a way to organize and plan out those posts until now. I shared the program that has been a game changer for me last night on Snapchat. With that said, I want to know more about what keeps you coming back to Sequins & Things! What are your favorite posts to see from me? What would you like to see more of? What does your budget look like for handbags and clothes? What are some pieces of constructive criticism do you think you could share that will help improve Sequins & Things? I want to know!
If you could … please head HERE to take a survey to give me your two cents!
Thanks for stopping by today, y'all! I hope you all have a great start to your week! Can you believe we only have a week-ish left of January??? xo.