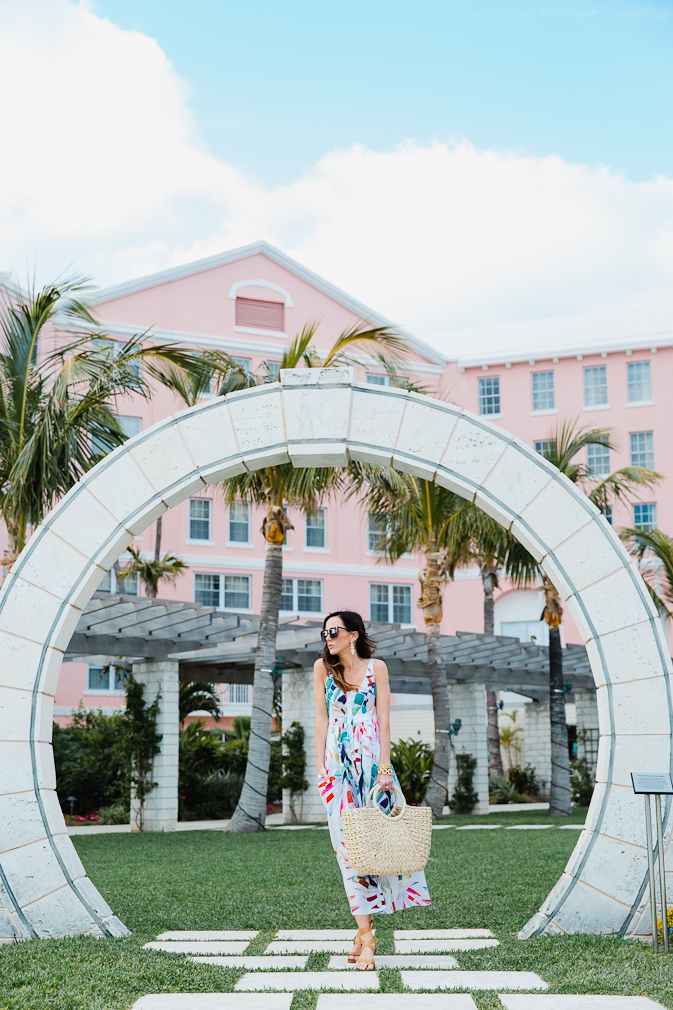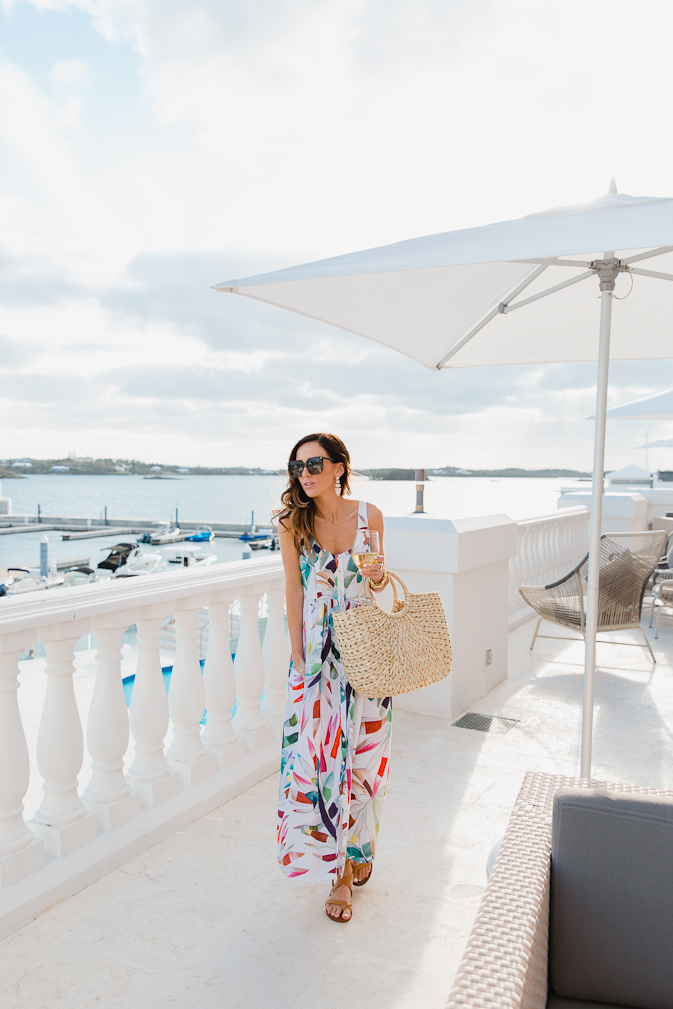 Hey there, friends! Happy Monday!
I definitely wear my share of neutrals and, I'd say, on most days, that's what you can catch me in but, shockingly enough, I have been drawn to vibrant colors since I was little. Some of the outfits I remember wearing as a girl incorporated every color of the rainbow in high contrast so, when I saw this dress a couple of weeks ago, I JUMPED at the opportunity to buy it! I knew it wouldn't be around long and … sure enough … it's already starting to sell out at some of the retailers where I had originally seen it. You can purchase it HERE and it's available in all sizes.
You can also find more of this pattern styled a little differently in the widget below:

These photos are the first of many outfit posts I have to share from my trip to beautiful Bermuda. I'll also be sharing a mini travel guide / diary to share my tips & takeaways for anyone who wants to see what Bermuda is all about and if you'd want to travel there.
Is anyone else keeping up with the National Championship Tournament? I am so excited that Gonzaga made it through! When I started watching the tournament in college, I remember thinking ' … Gonzaga?? That's an interesting name.' My boyfriend and I at the time cheered for them because they were the underdog … and they still are, so I still cheer for them! I really REALLY hope they win tonight! 🙂
How was everyone's weekend? I don't know about you but … I feel SO productive on an empty Saturday. I got dishes washed, counters cleaned, paid bills, filed some papers, went through ALL my mail, did some of the accounting items my accountant needed me to do, wrote a few of my friends cards, added Chips to my HomeAway account, renewed my LifeLock account [if you don't have one, get one!] and went over to my parents house for dinner. It was so great having those DONE and off the to do list. Sunday was really similar … except I tackled the rest of the items I needed / wanted to get done: finished unpacking from my trip, washed clothes and put laundry away, put together this blog post, enjoyed some afternoon snuggles with Fish & Chips, then hung out with my friend, Kristan. I, personally, love relaxing and productive weekends like that.
Now, it's on to a new work week. I'm really excited about today. I'm going to a medical spa to talk with some of their professionals about medical facials that could potentially help get rid of the sun spots and discoloration I have on my face from years of going to the beach without a care in the world. I have a friend who works in this industry and is going to help guide me through it! I will keep you posted about what I find out, what I end up doing, what to keep in mind, and just essentially what I learn through the experience so stay tuned! I have a couple other fun meetings this week but … I've rambled enough for one post! Have a great start to your week, friends! xo.