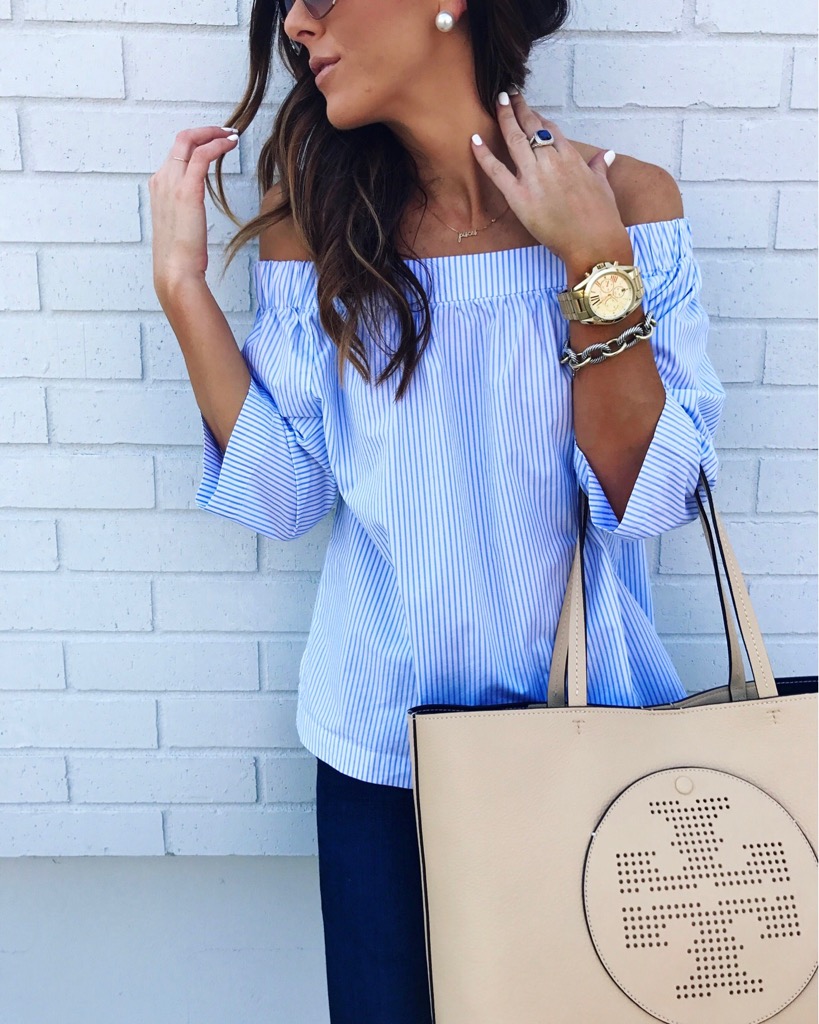 This top is currently 33% off!


This beach bag is just too cute! I'll surely be bringing it to the pool with me once I get back to Florida!


Can you tell what colors I've been gravitating toward lately?


This jean jacket is such a steal. I'm in a size 2. And, how cute are these pink Tory's?


Grab this necklace before it sells out again and enjoy a free gift of your choice!


Never met a stripe top I didn't like!


I wore this dress in Bermuda and shared it in this post last month. Did you catch it?


The perfect dress for a summer wedding! I styled it in my birthday post in February! Check it out for more photos of the dress HERE.
I'm in an XS and had it sized down to fit me.


I challenge you to find a cuter Spring / Summer top than this peplum one. It is just BE-YOND in my opinion! Runs true to size!


The exact pink color isn't available so I linked the most similar I could find.


Y'all didn't seem to dig this outfit too much for some reason – based on Instagram likes, which aren't everything nowadays with Instagram being so weird with what it'll show and what it won't – but I absolutely LOVE it and included it in the round-up anyway! The top runs a bit big so size down.


I wore this out in London when I first arrived to Europe a couple of weeks ago. If you're looking for a flat in London, check out Easy Rental Services. They have so many adorable flats to choose from that are so affordable, like this one I stayed in in Earl's Court, my old neighborhood in London. It's really quiet and just outside of the city center with easy access to the tube.


I wore this in Cannes at the beginning of our trip. It's a little seaside city in the French Riviera so it was a little chilly. Loved mixing these stripes and these captoe espadrilles together.

Some current beauty favorites!
This outfit will be linked on the blog soon!
This outfit will be linked on the blog soon! Stay tuned!


Wore this around Nice on our second day! It's the perfect white dress with a cinched waist just waiting for a cute belt 🙂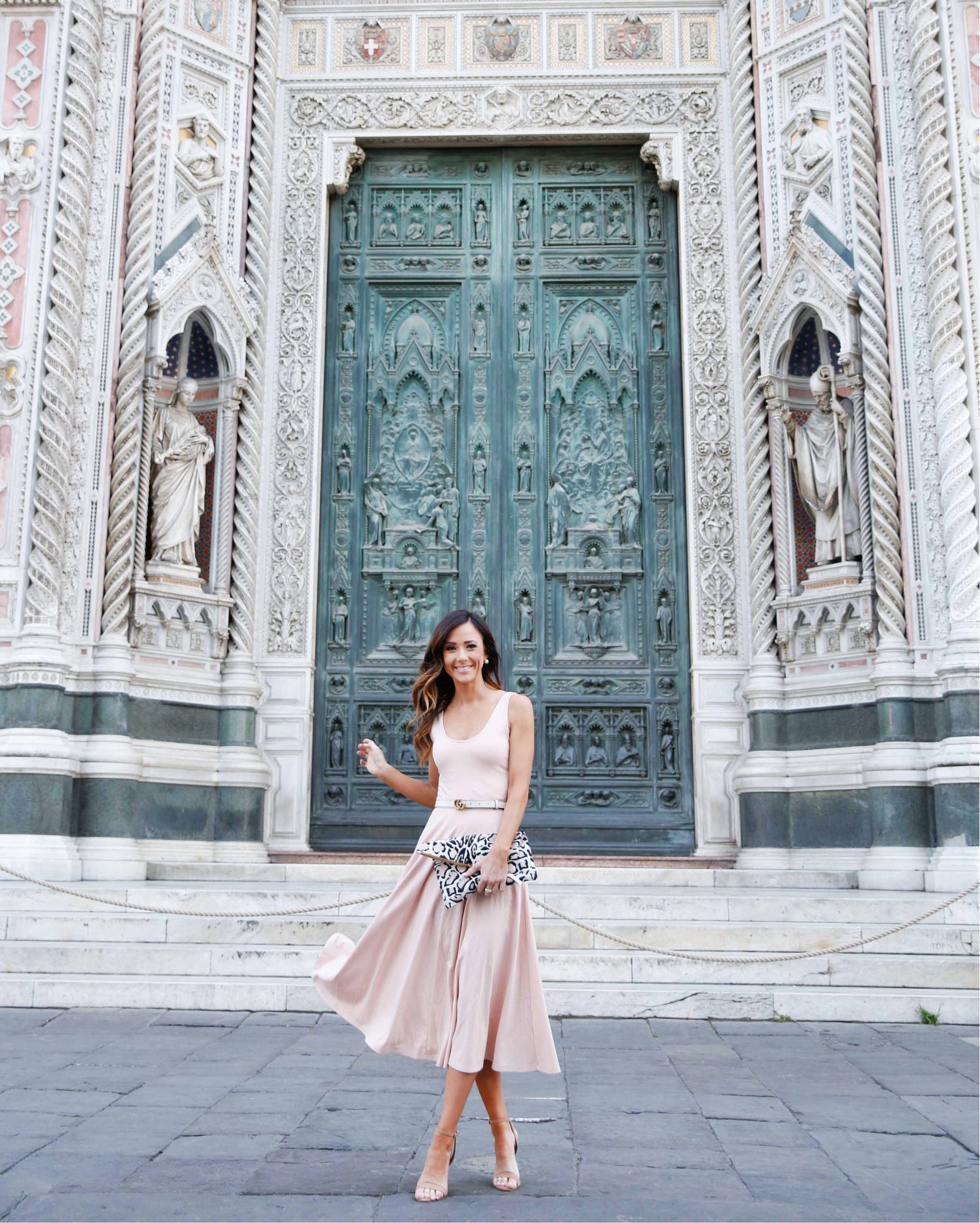 Can't wait to share the photos Victoria and I got in this outfit on the blog soon!


I wore this one night in Rome to go see the Colosseum at night and grab dinner! Can't wait to share more pictures!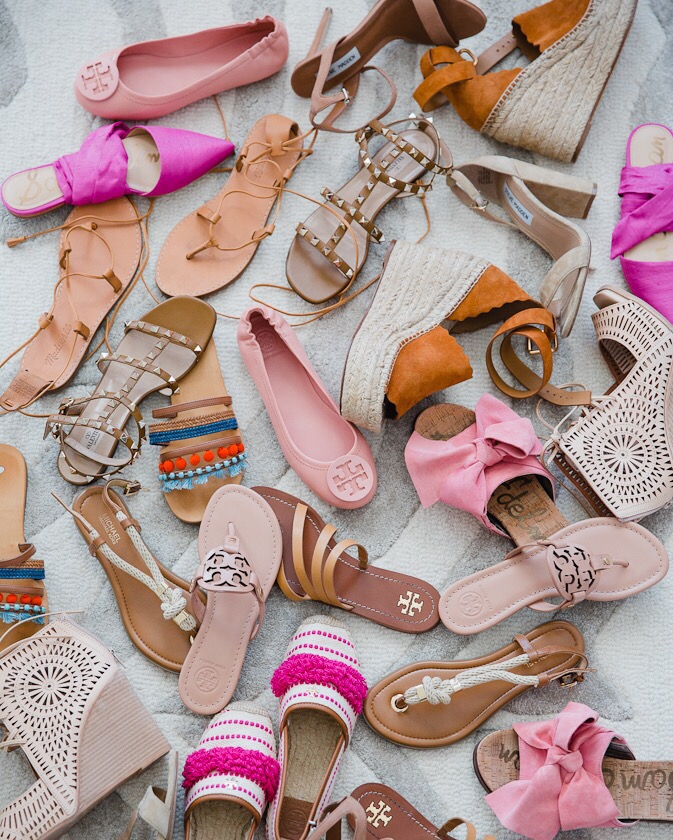 Did you catch this week's post reviewing my favorite and not-so-favorite Spring and Summer shoes that I've tried out? If not, check it out HERE!


This look will also be on the blog soon!


A few of my pink and blush favorites this Spring! xo.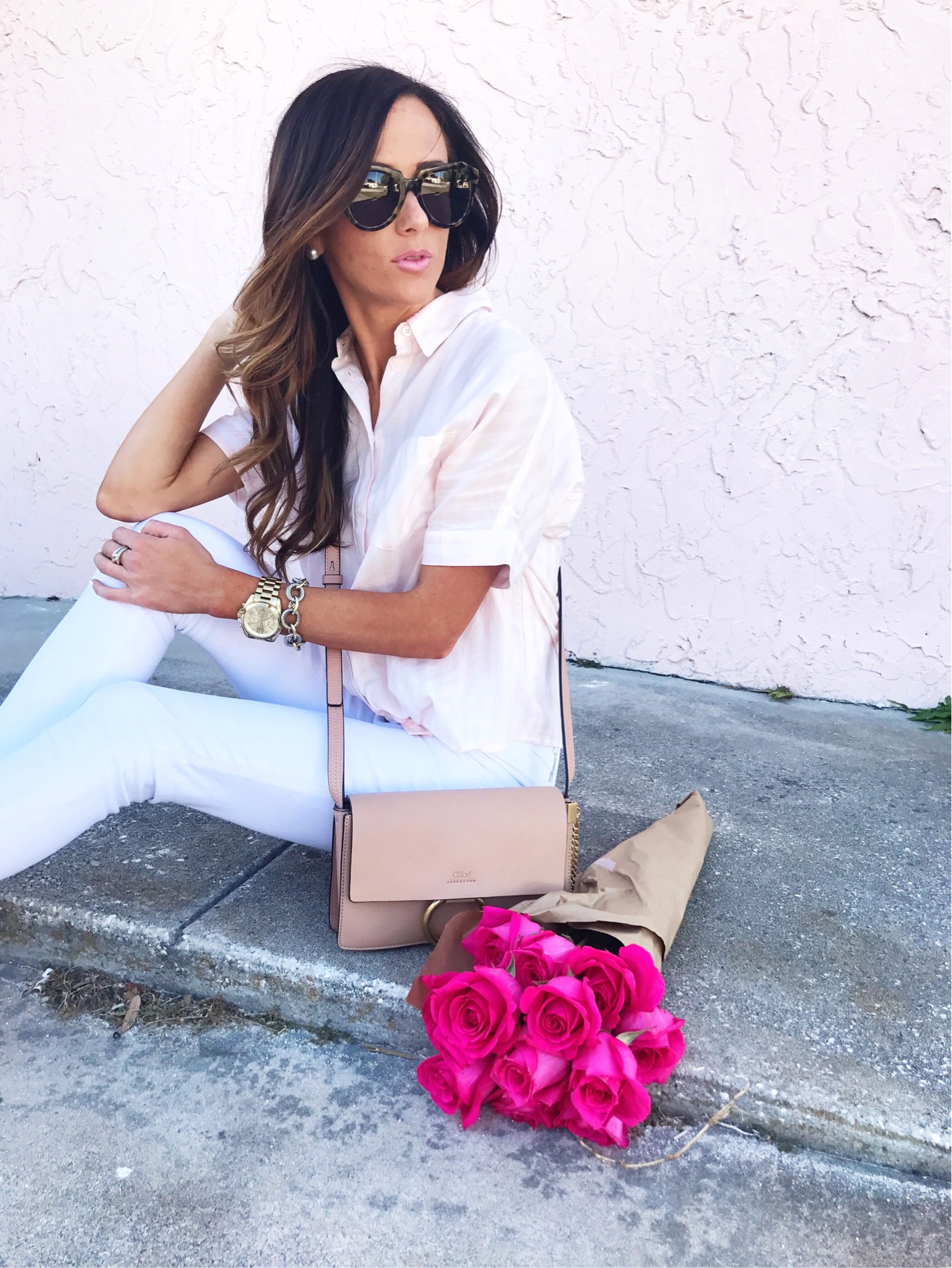 I've become such a sucker for bell sleeves lately!


How FUN are these shoes??? And I've been using TULA's hand cream non-stop on this trip!! My hands get so dry when I travel!


My easy travel look from a few weeks ago! Sweatpants for  the win! No shame!


Again … this top! Don't forget to snag it! I can't believe it's still available!
That's a wrap for this month's Instagram Round-up. I know there are a few I didn't link but I have some amazing photos to share of some of them so stay tuned for those! Have a great Sunday, lovelies! xo.