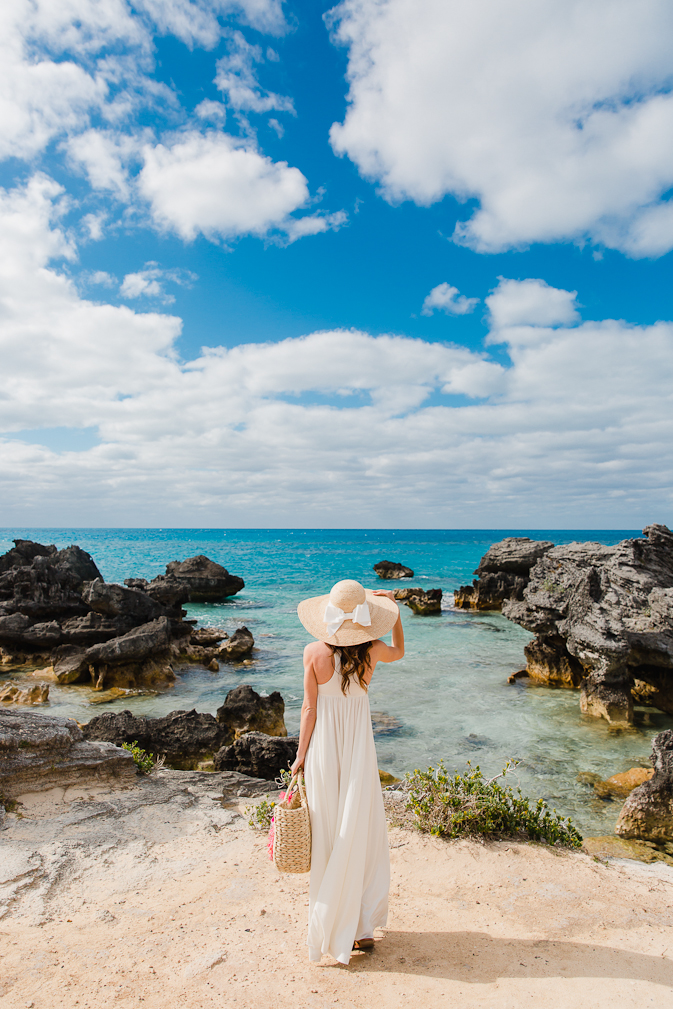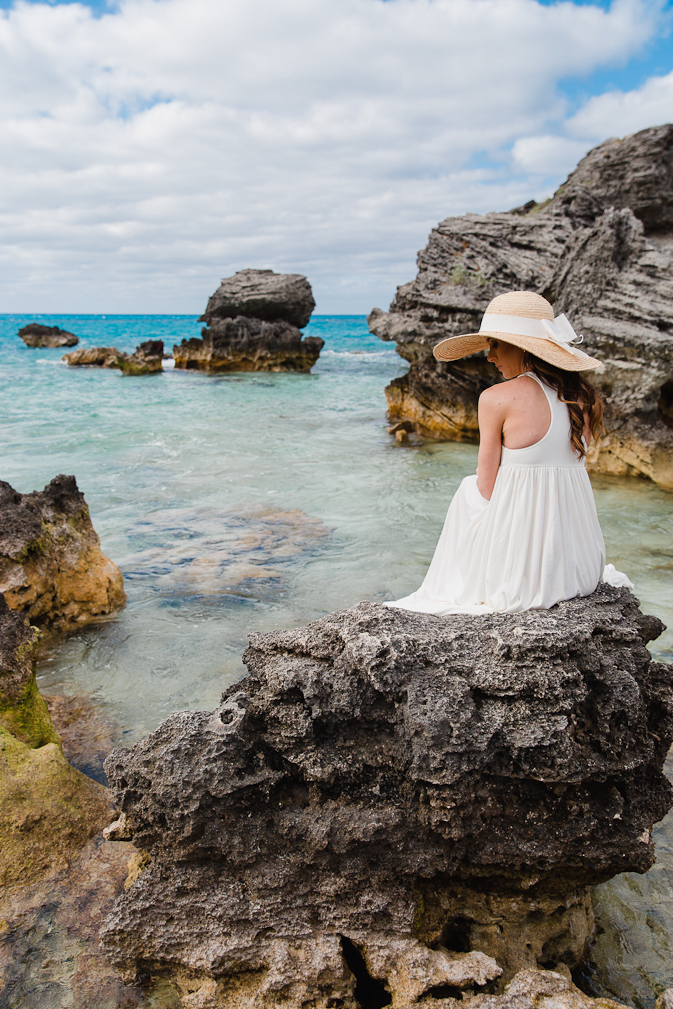 Hi there! Happy Saturday!
I haven't had a Saturday post up in awhile but thought I'd go ahead and share these beautiful photos Kaylee took while we were in Bermuda last month. If you ever make it a point to go to Bermuda, be sure to take the day to explore St. George, near the airport, because it was Bermuda's first capital city and it's absolutely stunning. It's so colorful and such a happy town. Kaylee and I walked through for a little while then sat down and had a latte at CV Cafe. The little British woman who served us was so sweet. We chatted with her for a little while and I wouldn't shut up about how the latte was. I'm such a tough critic when it comes to lattes so, definitely stop by for one if you go!
After we explored the town for a little bit, we were told we had to stop by Tobacco Bay. One of our taxi drivers had told us it's his favorite beach, so we hailed a taxi to take us on a 4-minute ride over there. He also kindly waited for us to take it all in as well as snap some photos before taking us back to our hotel in Hamilton. I must say … I am right there with that first cabbie that told us it was his favorite beach. It was breathtaking and I was so sad it wasn't warmer because it took everything in me to keep from getting in the water!
Okay, this white dress …. is a little pricey but after I tried it on all my cares about it went away. It fit me like a glove which … don't we all feel like nothing ever does? The only thing that I had to get altered was the length because it is pretty long. But I think the top is so flattering and since it's double lined I didn't have to wear a bra! Isn't that the best?
So … best news is … well, two things!
• SHOPBOP's big sale has been extended through the weekend!!
• This dress is available at Shopbop and included in the sale!
I'm wearing an XXS and actually loved it so much that I also have it in black. I wore it to my birthday dinner with my girlfriends and got so many compliments. [My girls are the best … they know just how to stroke my ego, hah!]
Anyway, I'm eating breakfast in London. If you follow me on Snapchat, you might have seen that I struggled with jet lag through the night. I went to bed around 8:30pm and thought I'd DEFINITELY sleep through the night being that I only got like 3-4ish hours on the plane. NOPE. I was wide awake at 2:00AM, tossed and turned until 4:00 then I got up and poured myself a glass of wine and worked until 7:30 then passed out again until noon. Awesome … hah! So, hopefully after today I'll be adjusted to the time! Fingers crossed. I'm off to get ready for a quick little shoot with Victoria in Notting Hill. I can't wait to see her! And, then, tomorrow, we're off on our trip! Stay tuned on where we go!
I'll leave you with a few updated favorites from the sale:

Happy Shopping, ladies, and hope you enjoy your Easter weekend! xo.