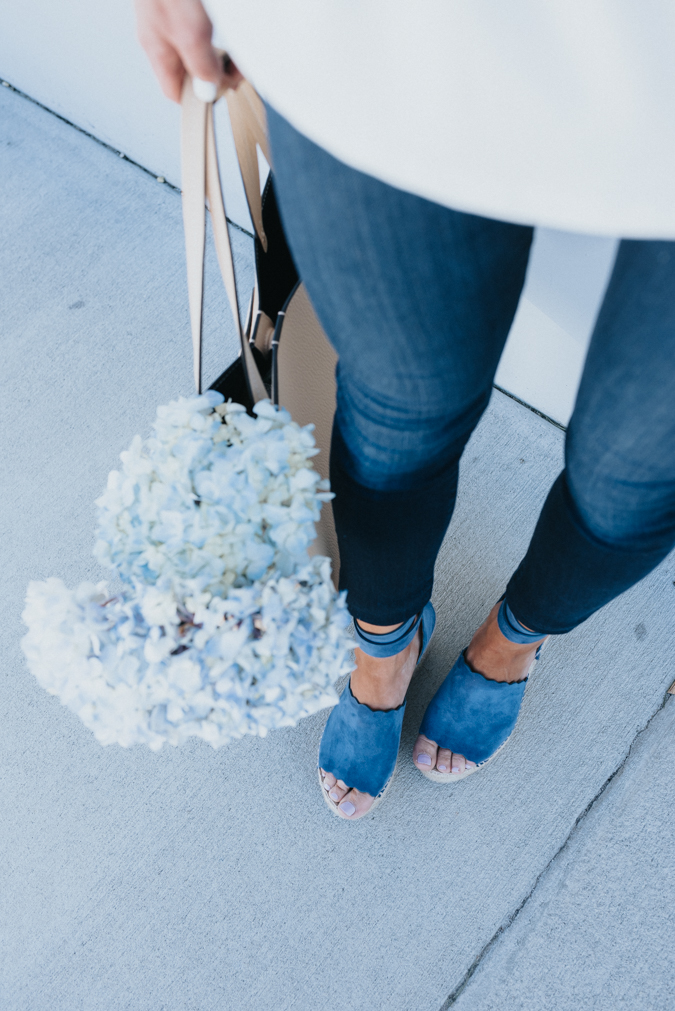 Hey there, friends! I hope you had a lovely Easter!
I spent the day yesterday packing up and heading out of London and over to a little city called Nice along the French Riviera. We got in around sunset yesterday, got settled into our adorable hotel room at Hotel Le Grimaldi and walked over to a little area nearby to grab dinner. It was so charming and cute, and I always forget how buzzing European cities are so late in the evening. We walked back at 11:00pm and there were so many people out! The buildings all look like light shades of pink and yellow and blue with adorable shutters. I can't wait to walk around today and see it in the sunlight.
If you've ever been to Nice, please leave any and all recommendations! We may take a couple little day trips tomorrow to some surrounding cities so I'm looking forward to that, as well.
This is an outfit I wore last week that I am loving just because it's so easy. Easy outfits are always the best, aren't they? I picked up some fresh hydrangeas to have around the house. I had been feeling like I was rushing around too much and I sometimes feel like flowers just remind you to take it one thing at a time and just relax. This top is a nice throw on, clean and fun with the asymmetrical hem detail. These wedges are a bit of a splurge but here are some other cute blue sandals a different prices.

I hope you have a great start to your week today and if you happen to have the day off, enjoy it! Thanks for stopping by, y'all! Tomorrow, I'm hoping to share my laser facial treatment post with you so be sure to come back and check it out! xo.