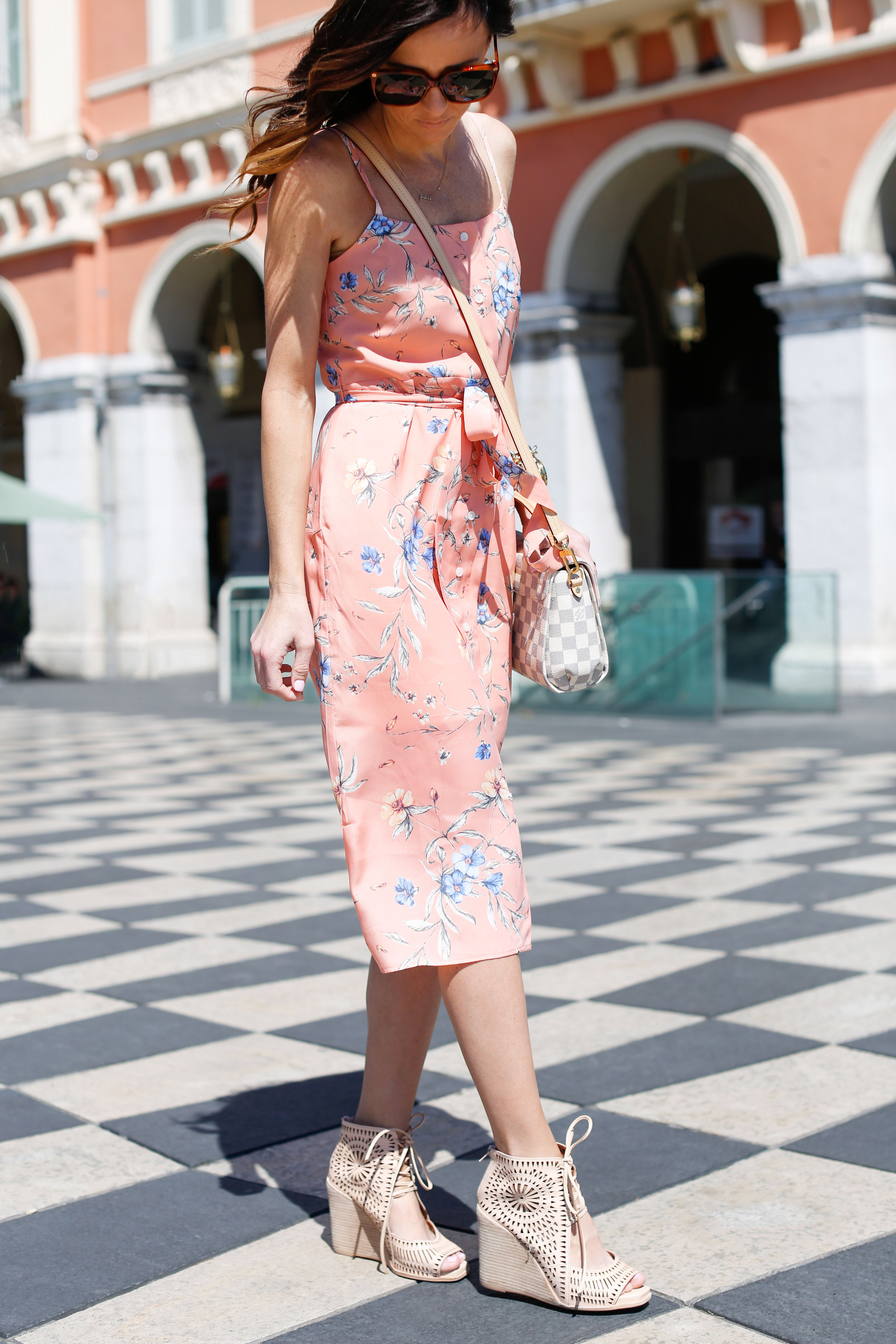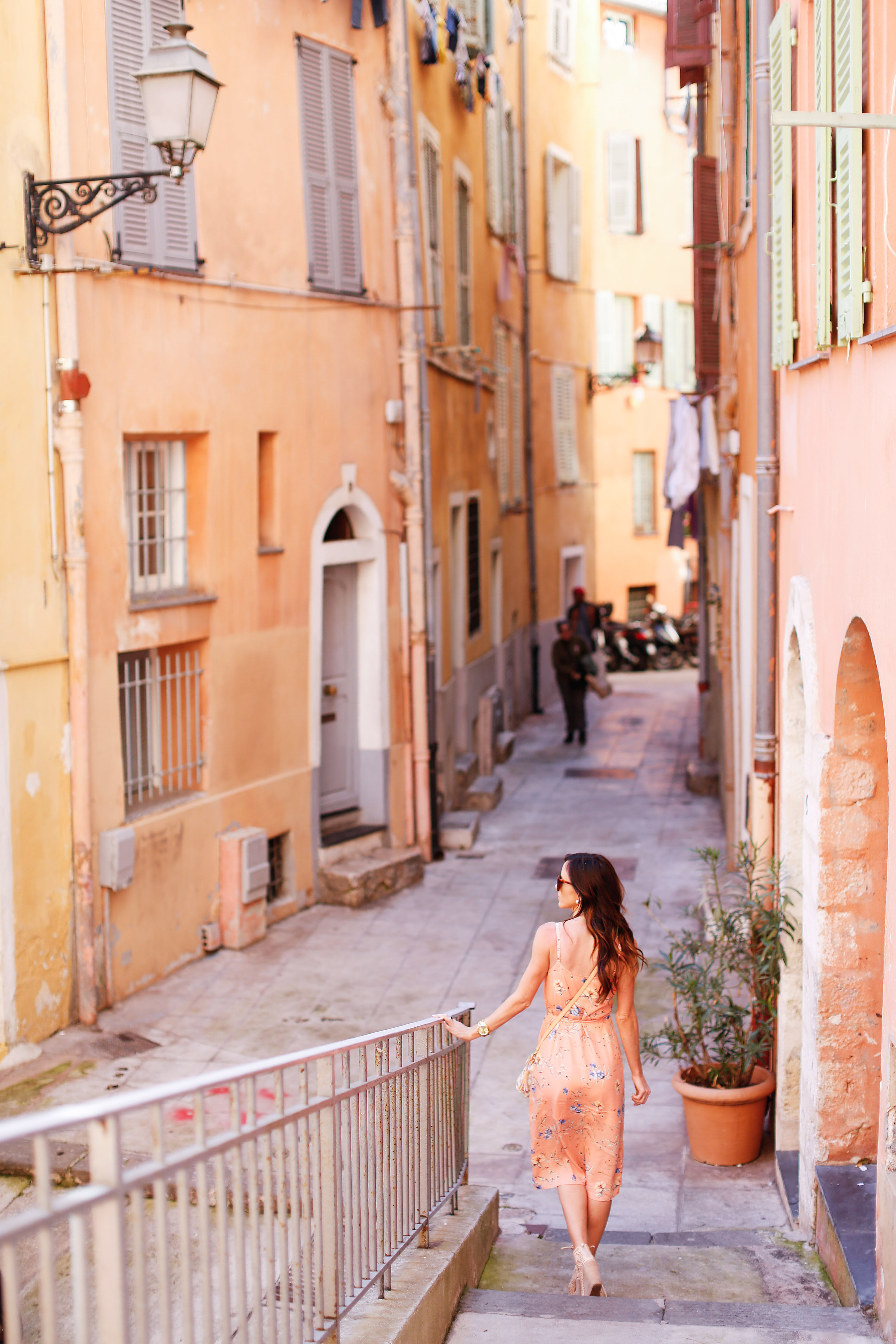 Bonjour!
Victoria and I were told that we needed to go check out an area called Old Town, which was a short walk from our hotel, Hôtel Le Grimaldi. This area is full of lively restaurants and an attractive shopping scene. We strolled through Fendi, Longchamp and Gucci then ended up in this beautiful, massive square called Place Masséna, the main square of Nice! I can't wait to show you more photos of it in the travel guide but it is so vibrant and beautiful. Every building is a different color … burnt red, coral, orange, yellow, peachy-pink … with shutters that are a different, complimentary color, but always one you wouldn't expect! The architecture in this area was so interesting. It felt more like I was in Italy than France with the buildings' colors and the wood shutters instead of iron balconies. My favorite part of the square is the black and white oblong square floor. I was like … did Tim Burton design this place? Between that and the new tramway that runs through it, you kind of feel like you're at Epcot at Disney.
It was really hot on this day so this floral, lightweight midi dress was a really good option for walking around! We walking through the square after shopping and made our way to a local antique market. We heard their flower market is ah-mazinggg but, since we were there on a holiday weekend [Easter], it was closed. Once we made our way through the market, we sat outside of a cafe and ate pasta and drank wine and Aperol spritz's! I wouldn't normally opt for wedges to walk around a new city but I knew I could handle walking in these for a couple of hours. Tory Burch Miller sandals would look cute with this or these Joie sandals.
Can't wait to share where we went on a day trip to tomorrow on the blog! I'll also be sharing some cute things to bring with you on a trip to the French Riviera later this week! Thanks for stopping by today! Let me know how you're liking all of the travel content so far! 🙂 xo.