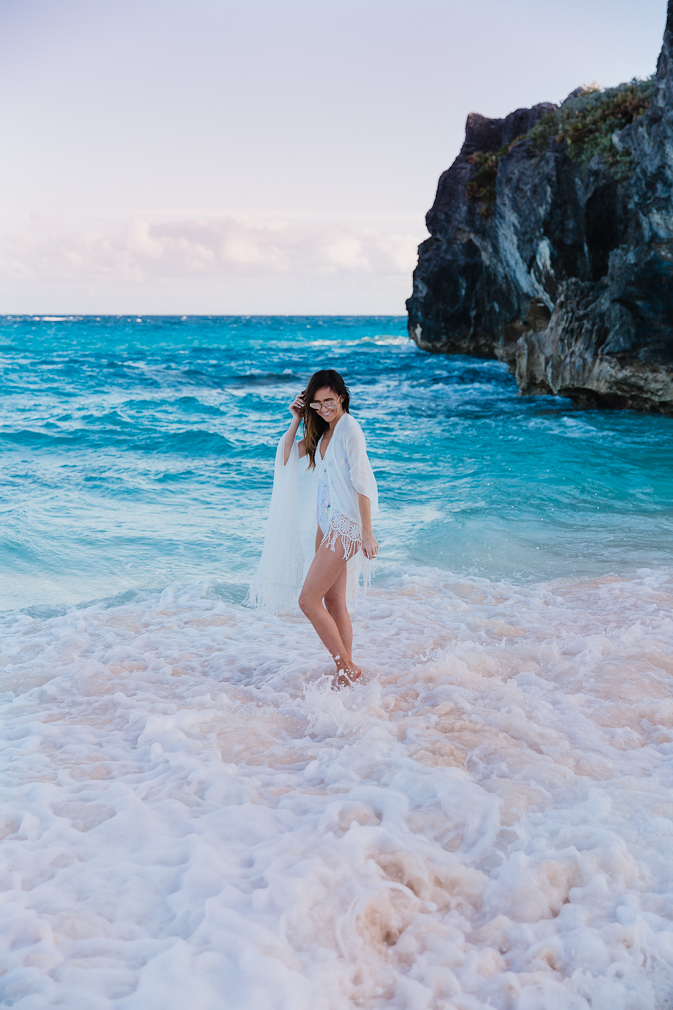 Hey there, lovelies!
I've been a little quiet here on the blog front just due to travel but am so excited to share all of the outfits I wore throughout my trip and all my takeaways from each city we ventured to! So many of you reached out telling me you have trips planned to Italy and Greece so I will do my best to get the travel guides up to you as soon as possible. However, before I start the posts for this trip, I am going to finish up my posts from Bermuda!
This one-piece bathing suit by Tularosa was probably my favorite one that I brought with me to Bermuda. It wasn't super warm so I opted for the one-pieces most days. I liked that this one looked very light but actually has quite a few colors in it. If you look close, the pattern is almost like watercolor on paper of pastels. I also thought the lace applique trim was really cool and unique. I opted for this white lightweight white kimono coverup. It comes in a few
Right after Kaylee and I arrived in Bermuda, we asked the bellman which beach was his absolute favorite to go to to watch the sunset and he said 'Hands down … Warwick Long Bay', so we went and OH MY GOSH … it was insane! We got so lucky because I don't think we saw a sunset that beautiful the rest of the time we were there!
If you have any summer vacations planned, definitely bring a one-piece with you! They are so adorable and classy, perfect for the 'first burn of the season' day where you need to be a little more covered! Here are a few that have caught my eye:

I'm working hard to get the Bermuda Travel Diary to you guys tomorrow! Can't wait to finally share all of the photos from our trip and how many fun corners of this island there are! Make it a great day! Thanks for stopping by! xo.