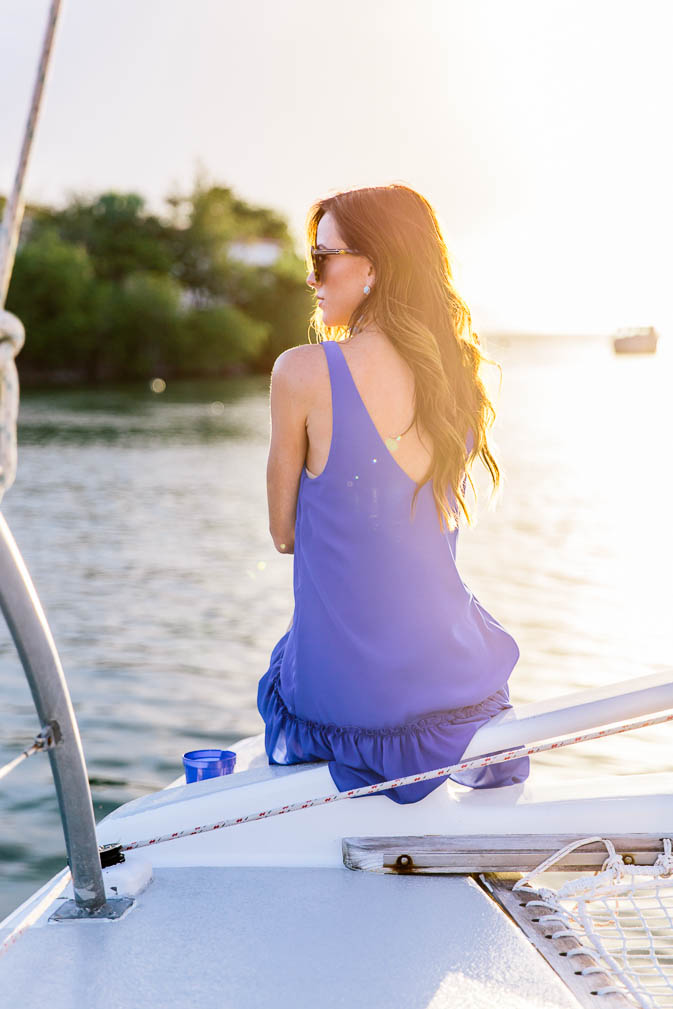 Hey there, lovelies! Happy Friday!
Are you heading out for the weekend yet? I'm heading out tomorrow morning. Gas prices are insanely low so I'm nervous about what time we should leave without leaving SUPER early. I'm heading to Atlanta with my girlfriends and we're really excited! We've gotten so many fun suggestions from you guys already about the places we can't miss! One thing we know already is that we need to come with an empty stomach because there are supposedly so many great restaurants, haha!
This dress is the most vibrant cobalt blue you could ever find and is literally so flattering on gals without curves. I love the drop waist with the ruffle at the bottom. It's too cute! I wore it last weekend in St. Thomas when we took a chartered catamaran over to St. John for dinner at sunset. It was absolutely gorgeous. The views there are stunning and I literally only saw 0.01% of what there is to see there! Anyway, the dress runs true to size and be sure to stay tuned for more on our St. Thomas trip.
Tonight, I'm kicking off the weekend in an All-American way! We're going to a baseball game and I can't wait! I haven't been to one in while and it's always a good time! I usually just grab a beer and socialize but … hey, whatever gets ya through, right?
Anyway, I hope you have a happy, fun and safe 4th of July weekend!! If you still need something to wear for the weekend, be sure to head to THIS post! xo.