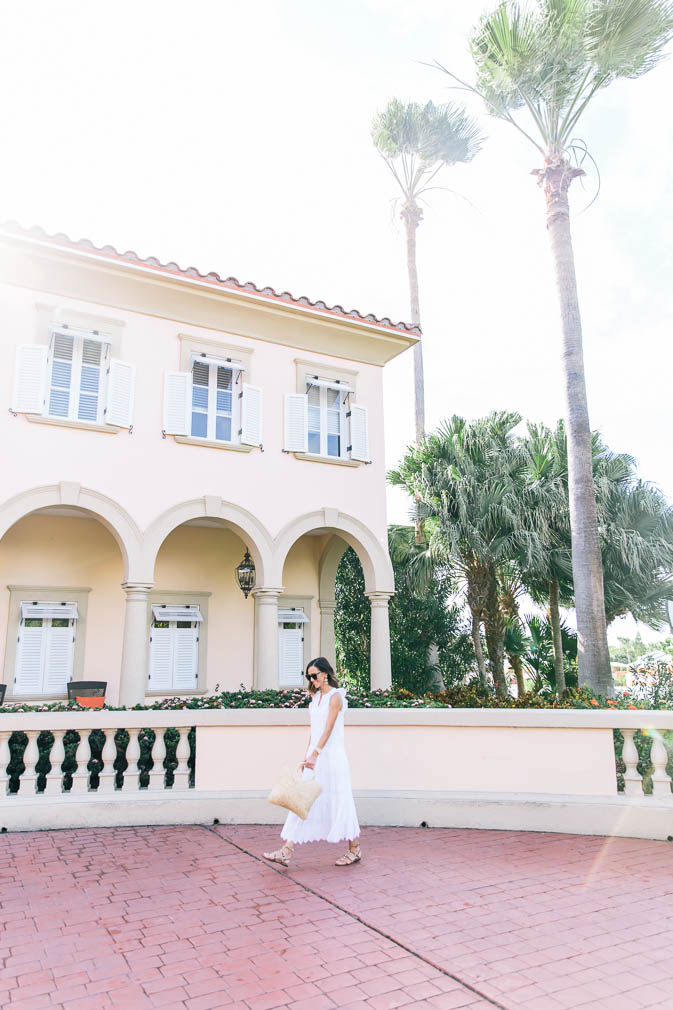 Hey there, friends! Happy Hump Day!
I just got back from St. Thomas after a long travel day last night. Even though the beds at The Ritz are far from uncomfortable, there's always just something comforting about getting back to your own, you know? I missed the boys so much, as I always do when I travel, and it's always so heartwarming to see them get so excited when I return! We've been catching up on snuggles, that is for sure!
While we were in St. Thomas, I wore this adorable Rebecca Taylor white sleeveless midi dress from HauteLook to breakfast. It's lightweight and loose-fitting, which I love in the summer, and the details are to die for! The lace and ruffle detailing on the front and eyelet detail along the bottom trim gives it a romantic edge and makes this dress truly unique. To buy one for yourself, I have some great news! HauteLook just launched a major flash event on all Rebecca Taylor items, including this dress! Enjoy up to 60% off the retail price! You seriously can't beat that!
Don't wait to make moves on the flash event because these don't last long! This flash event started at 8:00AM PST and ends Saturday at 8:00AM PST.
You can always count on Rebecca Taylor to have beautiful summer dresses and that's what I primarily chose. If you have any events coming up or just want a cute dress to grab when you feel like dressing yourself up a little more than normal, these dresses are all great options!

Happy Shopping, ladies, and thanks so much for stopping by today!