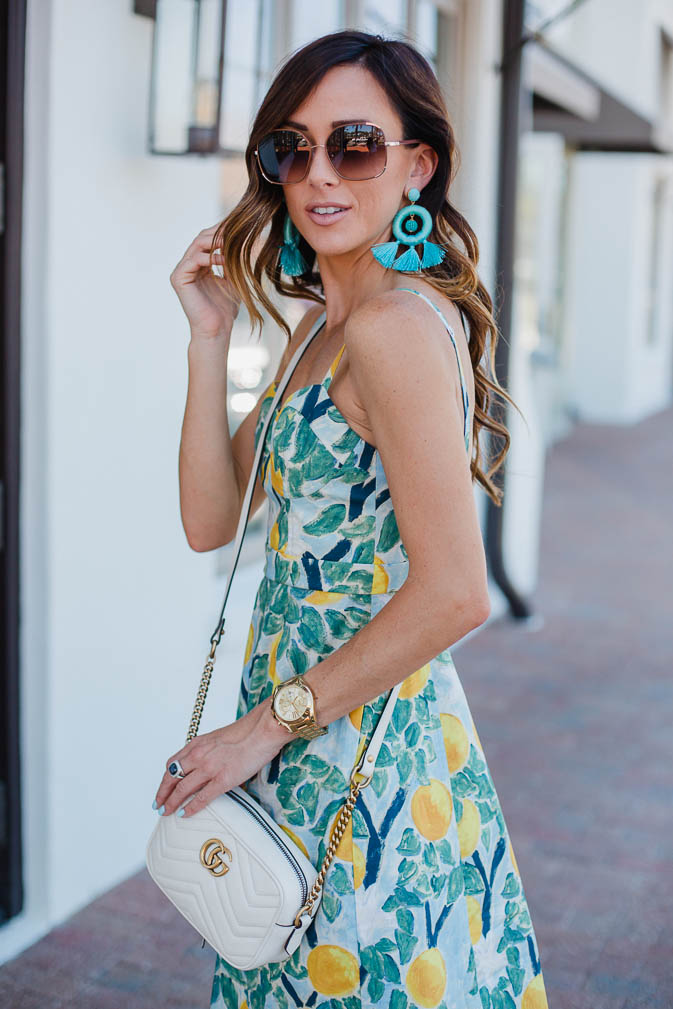 Hiii! Happy Tuesday!
Is it just me or are fruit prints everywhere right now? I've been seeing lemons all over garments and accessories more than anything … candles, rompers, earrings, etc.. I thought I was just being hyperaware of it because I came across this cute dress before I left for the Amalfi Coast [an area of the world known for its lemons and how many they harvest a year!] and thought it'd be cute to wear it there! I ended up wearing this one instead [ see how I styled it here ] because the closer I looked, the more I realized that they're actually oranges, hah! Don't they look like lemons at first glance? [Please say yes so I don't feel dumb, hah!]
If you've been noticing the lemon trend and like it, too, I've found some other really cute pieces for you to take a look at that are available now:



What trends are you really liking right now? Do tell!
Thanks for stopping by today friends! Appreciate you stopping by! xo.