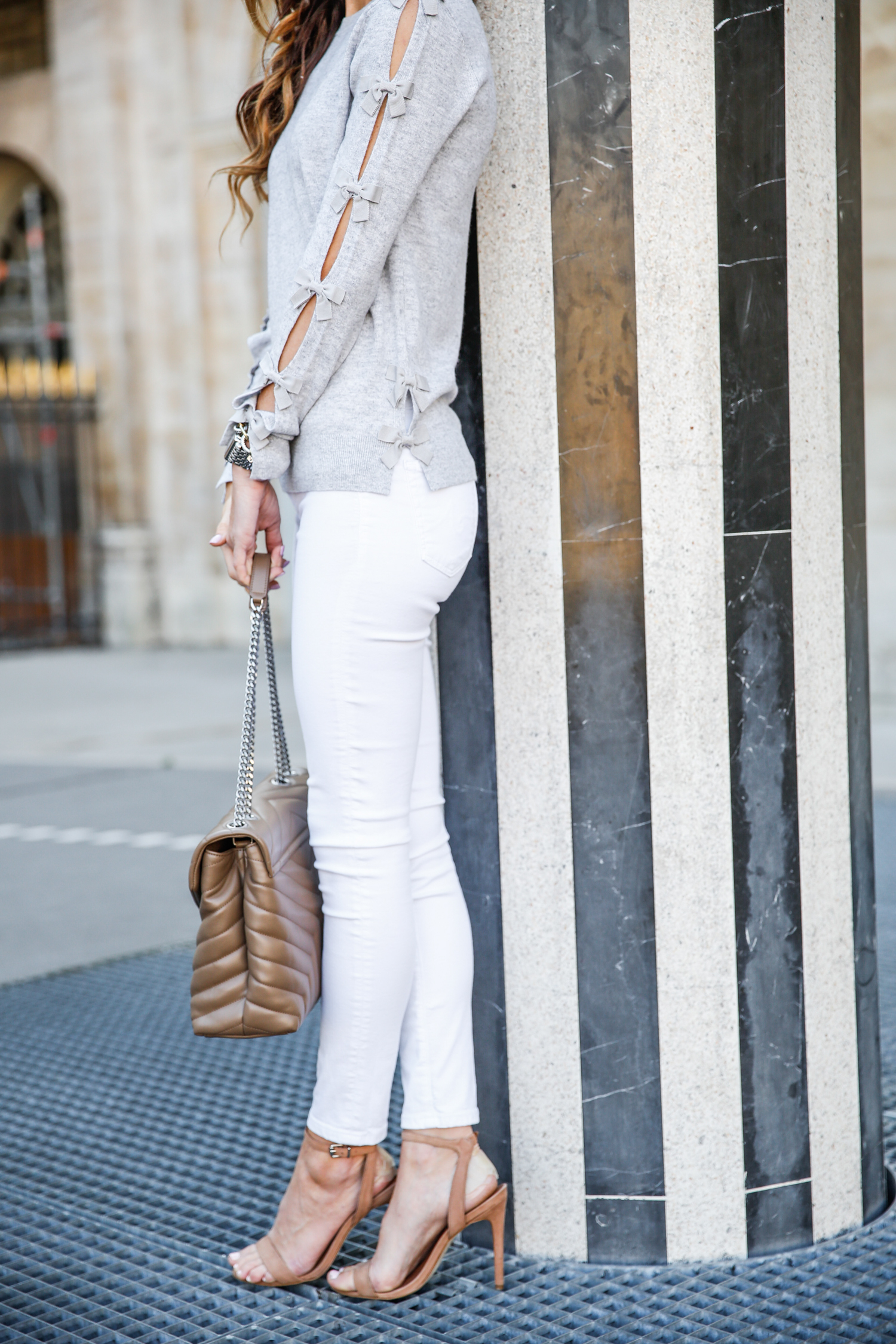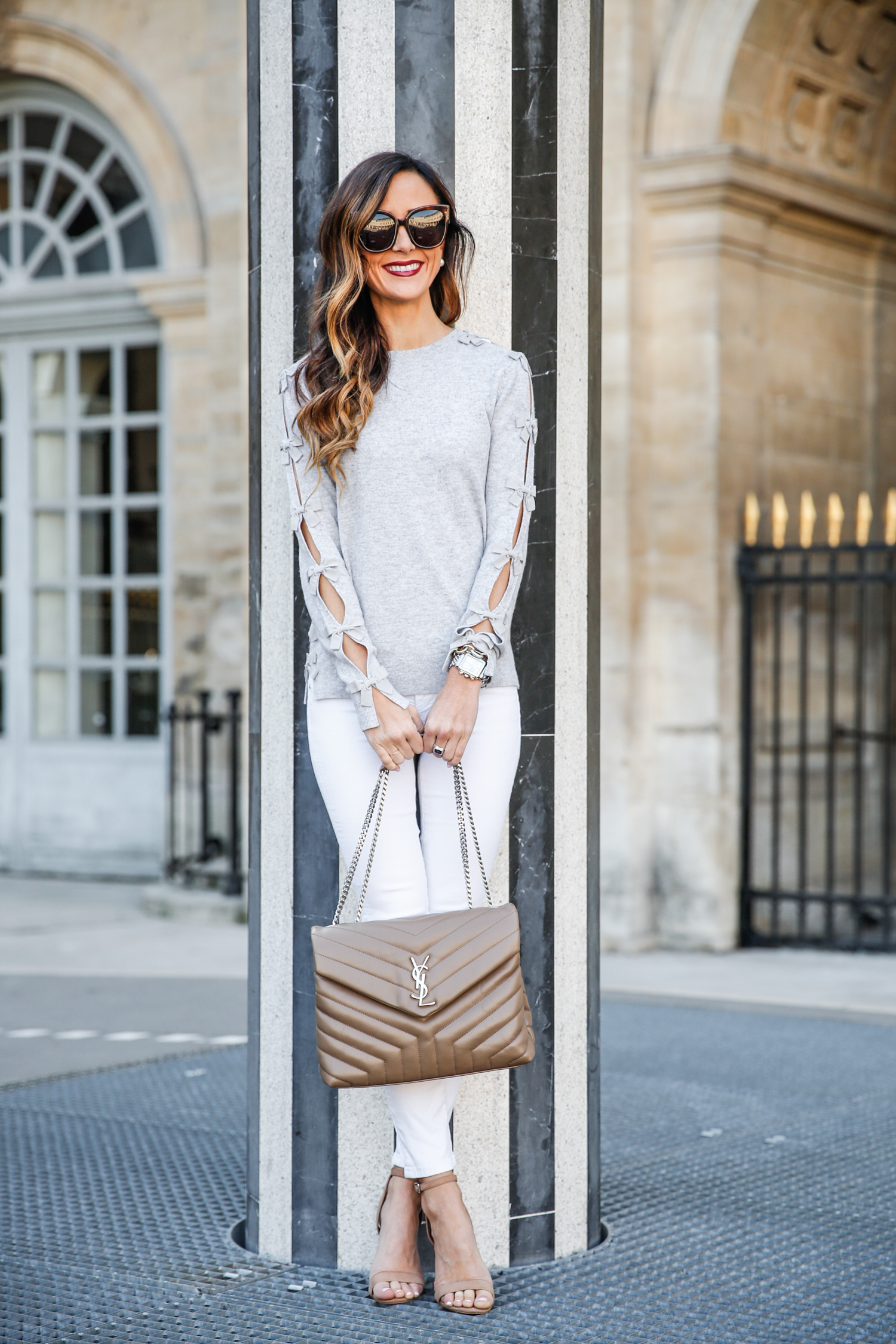 Hello, lovelies!
The gray sweater I'm wearing in today's post was, literally, the perfect one to wear over the weekend for a day of strolling around Palais Royale, the Louvre and the Tuileries. The weather here is actually pretty mild with temperatures reaching low 70's during midday. I thought it was going to be colder. I love the detailing down the sleeves which are tied together with little mini bows. Ted Baker always does such a great job tying in feminine details, like that, into his garments. I also love the use of colors he chooses for his garments, whether it's solids or prints, as well. I purchased a light lavender coat by Ted Baker during the Nordstrom Sale and wish it was going to be really cold here during my trip but, the forecast just didn't look promising enough to pack it. It now comes in FIVE colors and can be found HERE.
Also, I'll be the first to admit … heels are NOT practical shoes to wear around the beautiful city of Paris. If you're traveling here anytime soon, you can leave them home! However, I do find them necessary to elevate a look a little bit and, since I knew I'd be sharing a lot of casual travel outfits with you while I'm here in Paris, I figured I'd bring this pair along to add to at least some of the looks. Just know … any of the Paris posts you see from me, you don't HAVE to wear heels. These flats are not only comfortable but would definitely match this outfit. I bring them on every long trip because they're so good to my feet. (Although I am currently searching for the left one of my gray pair …. *face palm* … I think I accidentally left it at the hotel we stayed in the first two nights in Paris)
MORE TED BAKER CLASSICS

Alright, ladies, I'm off to explore a new area of Paris today that I've never been to. I'm really excited and can't wait to share more. Don't worry – all of my Paris outfits will be posted on my Instagram or my blog throughout my trip. As you can see, we're getting them out to you much quicker than we did during our April trip! If you have any questions about this outfit, be sure to let me know in the comments section below!
Thanks for stopping by today! Be sure to come back tomorrow for another Fall inspired outfit! Xo.