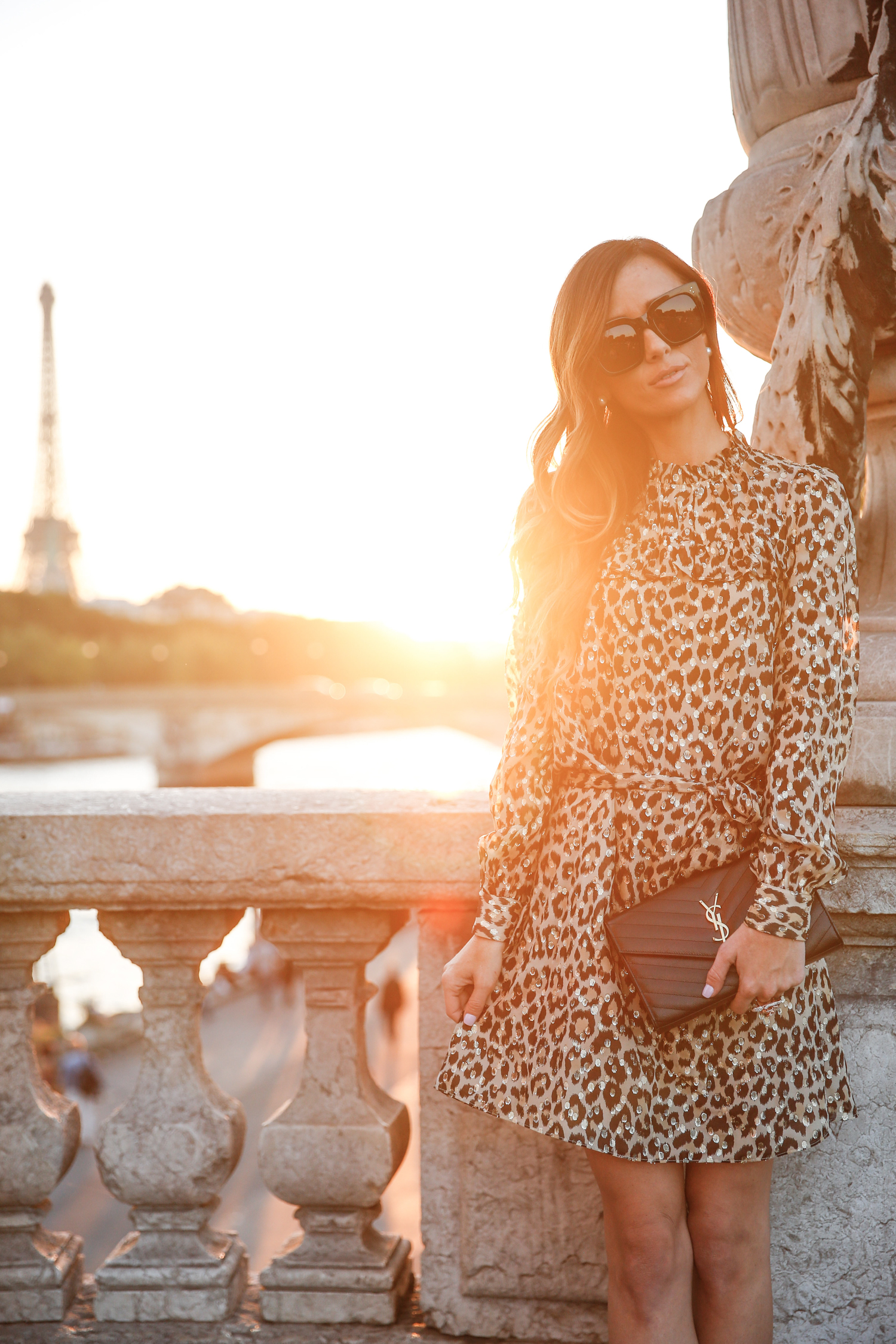 Hey there, ladies! Happy Tuesday!
Victoria and I have been drooling over Paris ever since arriving over the weekend. The first night we were here, I threw on this leopard print dress from Kate Spade New York's new collection for a nice walk over to Pont Alexandre III bridge for sunset. 
*** I wore these flats on the walk and the heels you see in these photos for a quick bite and drinks at Bistrot Alexandre III •••
If you're a fan of leopard print, be sure to check out the rest of the new collection at Kate Spade New York. It's chock full of adorable leopard print items. I got this leopard print laptop case to keep my laptop in, plus secure all the cords that often end up at the bottom of my tote and cause quite the mess. It's AH-MAZING. It's kept everything so nice and neat in my carry-on tote while traveling. I've had quite a few people asking about where I got my most recent iPhone case [seen in THIS instagram post] … you can find it HERE. 
Here are some other favorites from the leopard Kate Spade Collection:

Kate Spade is one of my favorite retailers to keep an eye on in the Spring months and coming up on holiday because their merchandise is just SO fun and captures the playfulness of both seasons so well. The introduction of the leopard collection has ignited my love for their Fall collection because it's a print I've worn for years and I find to be so easy to incorporate into many outfits. I hope you find something you enjoy in it, as well!
Thanks so much for stopping by today! Appreciate it so much! xo.